Meet Rahul Bhat: Successful Journey Of The Indian Actor!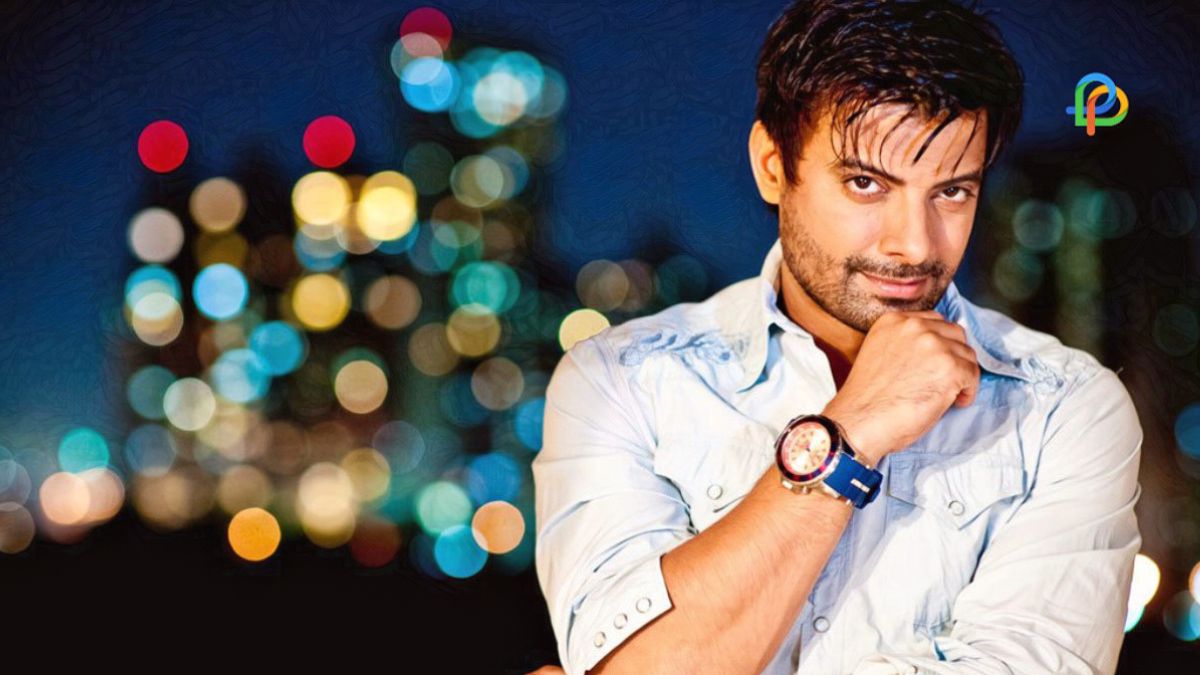 Rahul Bhat is an Indian actor who works in the Hindi film industry. A fashion model turned actor, Rahul rose to fame after acting in the television serial 'Heena'. Later he forayed into movies and went on to act in several Hindi films such as Yeh Mohabbat Hai, Nayee Padosan, and Ugly.
Rahul also walked the red carpet at the 2013 Cannes Film Festival in connection with his movie 'Ugly'. In 2023 May, the actor will be walking the Cannes red carpet for the second time as his upcoming movie 'Kennedy', directed by Anurag Kashyap will be making its world premiere at the festival.
Physical Stats
| | |
| --- | --- |
| Full Name | Rahul Bhat |
| Birth Place | Srinagar, Jammu and Kashmir, India |
| Birth Date | 7 December 1977 |
| Age | 45 years |
| Height | 5 feet 10 inches |
| Weight | 75 Kg |
| Eye color | Black |
| Hair Color | Black |
| Zodiac Sign | Sagittarius |
| Qualifications | College Education |
| Profession | Actor, Hindi film industry |
| Wife | Sharika Sharma Bhat |
| Childrens | Ronin and Ryan. |
| Net worth | $5 million |
Rahul Bhat Family
Rahul is married to Sharika Sharma, a writer and activist. Sharika is the daughter of the Late Satish Sharma, a politician, and a former Union Minister.
Rahul and Sharika met each other for the first time when Sharika got into television production. The couple is having two children, Ronin and Ryan.
Rahul Bhat Education
Rahul did his college education in Jammu. Though he was good at studies and could easily get into engineering or medicine, Rahul aspired to become an actor and thus got into the industry.
Controversies
Rahul, a Kashmiri Pandit once told in an interview in 2016 that successive governments have been selling false dreams to Kashmiri Pandits all these years.
The actor went on to say that the governments have been offering lollipops and chocolates to Kashmiri pandits which we generally give to children to make them silent.
Rahul also stated that there is a need for a serious debate, especially on the survival of the minority community which is dying a slow death. The actor opined that the government is not doing enough to address the various issues confronting the community.
Rahul was once mistaken by Twiteratti as Alia Bhatt's half-brother Rahul Bhatt and was dragged into the controversy on nepotism. However, Rahul gave a befitting reply with his tweet where he mentioned that if somebody is calling Alia a product of nepotism, then they are harming the entire debate.
The actor also mentioned that she is a brilliant, gifted actor and stays in the industry as she is capable of carrying a film on her shoulders. Toward the end of his tweet, Rahul also confirmed that he is not Alia's brother and pleaded with the netizens not to tag him without verifying whom they are referring to.
Rahul Bhat Profession
When Rahul Bhat was 15 years of age, his family had to migrate from Kashmir due to the issues faced by Kashmiri Pandits. Thus, his family relocated to Jammu where Rahul did his college education. As the desire to become an actor was quite strong, later the 19-year-old Rahul went to Mumbai to build a career in acting.
Soon, Rahul got into modeling and subsequently worked for top brands. In his modeling journey, Rahul became the best face in India and also was selected as Graviera Mr. India.
He walked the ramp for leading designers and was featured in advertisements for renowned brands such as Ponds and Breeze. Rahul also appeared in music videos including "Punjabi Munda" and "Soni Lag Gayee".
Rahul's made his debut on miniscreen by playing the role of Krishna in the television series 'Draupadi', aired on Sahara One. Later, in 1998, when he was just 21 years of age, Rahul got a chance to play the lead role of Sameer in 'Heena', a serial telecast on Sony Entertainment Television. The serial went on till 2003 and the actor became quite popular among the television-watching audience.
In 2002, the actor got a break in films as he played the lead role in 'Yeh Mohabbat Hai', a movie directed by hit director Umesh Mehra. It was followed by Nayee Padosan, a film by cinematographer B.H. Tharun Kumar. After those two movies, Rahul took a sabbatical from acting and started producing television serials such as Meri Doli Tere Angana and Tum Dena Saath Mera.
In 2013, Rahul made a strong comeback to acting by appearing in a lead role in Ugly, a film by ace director Anurag Kashyap. Later, the actor went on to act in several movies such as Fitoor, Daas Dev, Section 375, Dobaaraa, and the upcoming film Kennedy.
Rahul Bhat Net worth
As per news reports, Rahul's net worth stands at $5 million.
Lesser Known Facts About Rahul Bhatt
Rahul once said in an interview that his decision to go to Mumbai to pursue a career in acting was stupid and instead of that he should have studied acting.
Rahul worked double shifts to join his son Ronin's 7th birthday on March 23rd, 2015. The actor later said that he has been so busy with his work that he hardly gets time to be at home, forget spending time with his son.
Rahul's wife Sharika says that since she and her husband work in creative roles, there will lot to talk about when they both are together. She also said that it enriches their relationship and they don't get sick of each other.
In an interview in 2016, Rahul promised that he will make one film on Kashmir every two years. He also added that we always neglect the people of Jammu.
Before being cast in the movie 'Kennedy', Rahul went through a drastic physical transformation to prepare himself for the role. The actor put on weight, grew a beard, and didn't sleep at night for one and a half months. After seeing Rahul in his new appearance, director Anurag Kashyap told the actor that he will be doing the role.
When asked about Sunny Leone, Rahul says that she is a very good human being. He also said that Sunny comes on the sets without any inhibitions as an actor and she is also receptive, open, and a thorough professional.
Read More:
Dancing Diva: The Charismatic Journey Of Sapna Choudhary!
Adivi Sesh: All About Telugu Actor, Director, & Screenwriter