Who Is Renu Raj IAS? Unknown Facts About Renu Raj!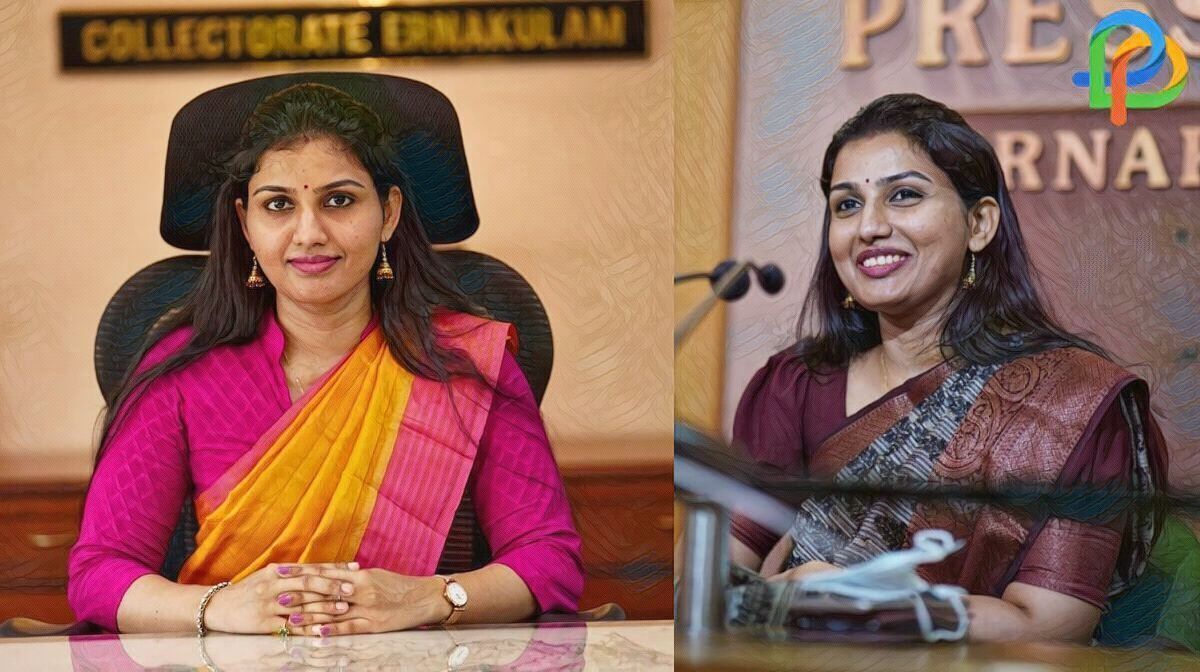 Dr.Renu Raj is an IAS (Indian Administrative Service) officer who hails from Kerala state of India. A medical professional, Renu left her job as a practicing surgeon to pursue her childhood dream of becoming an IAS officer. She is best known for her tough stance against illegal constructions and land encroachments at Munnar, a hill station in Kerala.
Since July 2022, Renu has been serving in the role of District Collector in Ernakulam district. However, following the controversial fire outbreak at the Brahmapuram waste management plant in March 2023, Renu was transferred to Wayanad as District Collector.
Physical Stats
| | |
| --- | --- |
| Full Name | Renu Raj |
| Birth Place | Changanassery, Kottayam, Kerala |
| Birth Date | 11th January 1987 |
| Age | 36 years |
| Eye color | Black |
| Hair Color | Black |
| Zodiac Sign | Capricorn |
| Qualifications | MBBS, IAS |
| Profession | District Collector |
| Father | M K Rajakumaran Nair |
| Mother | Latha V N |
| Sister | Remya Raj |
| Spouse | Bhagat L S(divorced), Sriram Venkataraman |
| Net Worth | 20 Crore |
Family
Renu was born on 11th January 1987 at Changanassery in the Kottayam district. Her father M K Rajakumaran Nair is a retired KSRTC bus conductor and her mother Latha V N is a housewife. Renu also has a sister Remya Raj, who is also a doctor by profession.
Renu was first married to her colleague Dr. Bhagat L S, a medical professional. Later, the couple parted ways and their relationship ended in a divorce. Later, in April 2022, Renu again got married to Dr. Sriram Venkataraman who is the Managing Director of Kerala Medical Services Corporation. As in the case of Renu, Sriram is also a qualified doctor who later opted for IAS.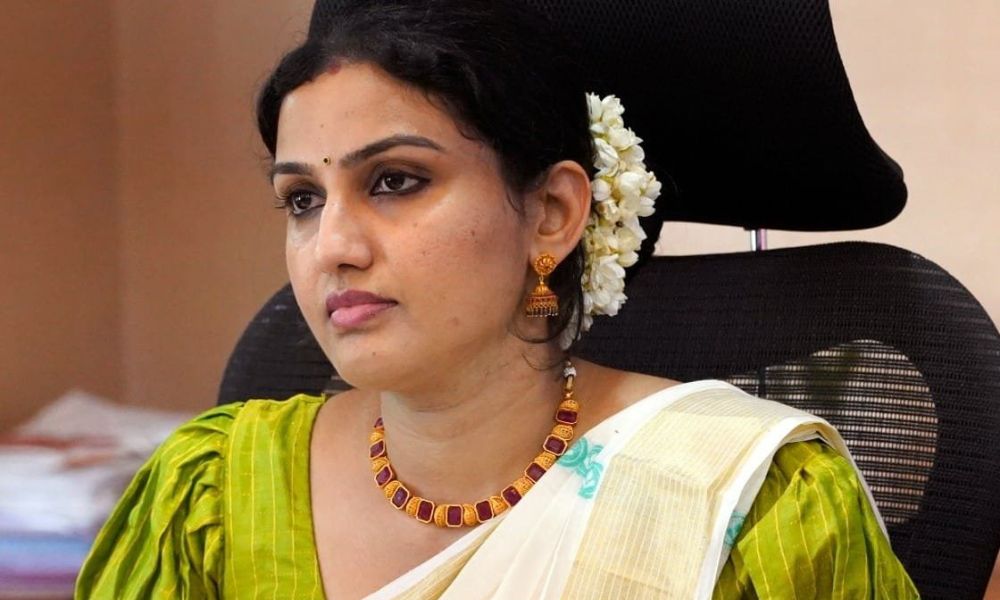 Education
Renu did her schooling at St. Teresa's Higher Secondary School in Kottayam. Subsequently, she joined Government medical college, Kottayam and in 2013 she completed her MBBS studies at that institution. Later, she started working as a doctor at ASI Hospital in Kalluvathukkal, Kollam district of Kerala.
During her stint as a practicing surgeon, Renu took the decision to quit her medical profession and started preparing for UPSC exams. In 2014, in her first attempt itself, Renu cracked the UPSC exam and scored second rank in the all-India civil services exam.
Controversies
In March 2023, a major fire outbreak took place at the Brahmapuram waste treatment plant in Kochi. The smoke spread around an area of 10 km causing breathing difficulty for people and many of them had to seek medical help. Following the incident, the Kerala High court expressed dismay about Renu, the Ernakulam district collector failing to attend the court while considering a suo motu writ petition filed in connection with the fire outbreak. With the turn of events, on 8th March, the Kerala government transferred Renu to the post of District Collector, Wayanad. The unceremonious manner in which Renu was transferred had stirred controversy in the state.
Due to heavy rains, Renu declared a holiday for all educational institutions in Ernakulam district on August 4th, 2022. However, her announcement came at 8:25 am, and by that many of the students had already reached school. Following the incident, Renu had to face sharp criticism from parents of school children as well as trolls on social media. However, Renu later clarified that those students who have already reached the school premises do not have to go back home. She also justified her earlier announcement by stating that she still believes that her decision was cent percent right. Renu went on to add that if any mishap had happened due to the non-declaration of the holiday, the same people who criticized her earlier decision would have held her responsible for the untoward incident.
Profession
After completing her training at Ernakulam, Renu started her career by joining as a sub-collector in the Thrissur district. During her tenure, she was widely appreciated for organizing the state school youth festival held at Thrissur and also for the strong measures adopted against the quarry mafia.
Renu worked in that role for a year and on 9th November 2018, she was posted as a sub-collector at Devikulam, a hill station near Munnar. With that posting, Renu became the first woman sub-collector of Devikulam and replaced V R Premkumar who was her senior during her IAS days. At the time of her taking charge, the land mafia was quite strong at Devikulam and many people thought that she could not stick to that role for long. However, Renu proved her detractors wrong and removed more than a hundred encroachments in the Munnar-Chinnakanal region.
In March 2022, Renu, in her first posting as district collector, took charge as the 53rd collector of the Alappuzha district. However, it did not last for long. She was transferred to the post of Ernakulam district collector in July 2022 as part of the bureaucratic reshuffle. While leaving her Alappuzha office, Renu handed over the role of Alappuzha district collector to Sriram Venkitaraman, her husband.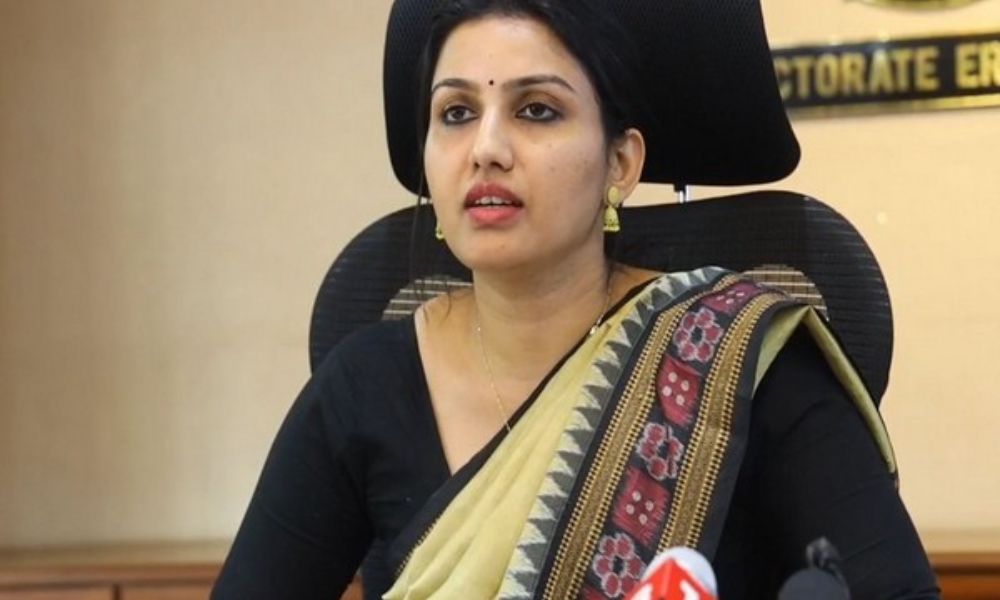 Source Of Income
Reportedly, Renu's net worth stands at Rs. 20 crores. Her main source of income is her profession as District Collector.
Lesser Known Facts About Renu Raj IAS
Renu belongs to a poor financial background and her father used to struggle to make two ends meet.
Renu never opted for group studies during the days of her civil service preparations.
When asked about her decision to choose IAS over the medical profession, Renu commented that while being a doctor she can serve only 50 to 100 people whereas, in the role of an IAS officer, her one decision would change the lives of thousands of people.
Renu's mother is a third-rank holder in BA Malayalam from MG University. Due to this reason, Renu opted for Malayalam as the optional paper during her IAS studies.
The night before the announcement of her civil service exam results, Renu was quite tense. She did not even browse the website to check the results. It was one of her friends who told her that she has got second rank.
Renu's parents shifted along with their daughter to various cities such as Thrissur, Kottayam, and Thiruvananthapuram for the purpose of her education.
Read More:
Anikha Surendran: All About South Indian Actress!
Meet Tanmay Bhat! YouTuber, Comedian, And Actor!