Rhea Chakraborty Reportedly Dating Seema Sajdeh's Brother Bunty Sajdeh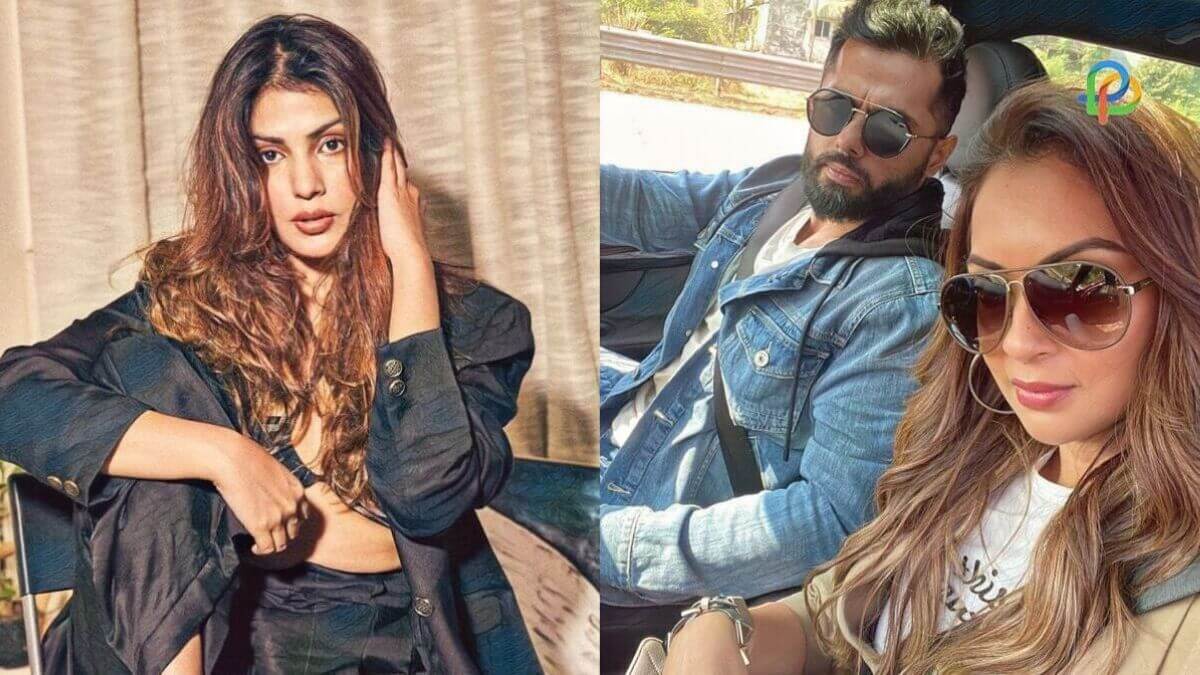 Rhea Chakraborty, known as the girlfriend of Sushant Singh Rajput was in the news for quite some time. It's been 2 years since Bollywood lost its gem, Sushant as he was found dead on June 14, 2020, at the Bandra apartment. On September 8, Rhea was arrested in a drug-related case but was soon granted bail. Since then, the actress has maintained hush-hush on social media.
But now it seems like this Bollywood beauty is moving on in life.
As per the reports, Rhea Chakraborty is now dating Bunty Sajdeh, the brother of Seema Sajdeh. Seema Sajdeh recently came into the limelight with her reality show "Fabulous Lives of Bollywood Wives". Her brother, Bunty Sajdeh is the owner of Cornerstone – a talent management company that handles Bollywood stars and cricketers. Now Bunty has teamed up for Dharma Cornerstone Agency with Karan Johar.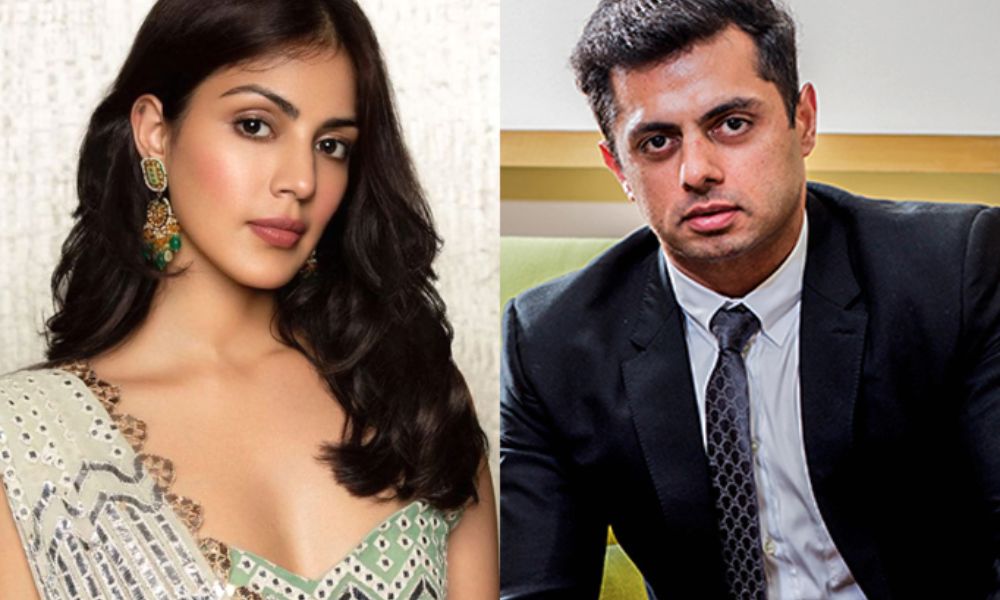 Coming back to the new tinsel town relationship, Rhea Chakraborty and Bunty Sajdeh haven't officiated their relationship in the media but seem to be too close for "just friends". Allegedly, the couple wants to keep their relationship a secret for now. According to a source, the duo looks happy and great together. When Rhea was going through a hard time in her life, Bunty was always there for her as a support system. He supported Rhea when things were messy and scary.
Earlier, Rhea was one of the clients in Bunty's company, and when the actress was called in for questioning; Bunty was also asked by the authorities to pay a visit.
In the middle of this dating rumor, Rhea took to Instagram to share a funny post. The post talked about her toxic trait, i.e., food. she said that the food that usually hurts her stomach is hurting her today as well.
About Rhea Chakraborty
After the demise of her boyfriend and Bollywood actor; Sushant Singh Rajput, Rhea was in a dark place. Sushant's family accused her of harassing their son, being a part of his death, and using him for money. The actress was questioned for a long time by the authorities and she disappeared from the limelight for quite some time. She was seen at some public events and acted in Chehre, a movie with Amitabh Bachchan and Emraan Hashmi. After that, the actress hasn't signed any movie.
About Bunty Sajdeh
Earlier, Seema Sajdeh's brother got married in 2009 to Ambika Chauhan but the two got divorced after a few years. According to the reports, Bunty was in a relationship with Sonakshi Sinha and the duo was all set to get married. But the relationship ended shortly. The Cornerstone CEO was also linked with Sushmita Sen, Dia Mirza, and Neha Dhupia. While getting to know Bunty Sajdeh, we can say that he is on good terms with Virat Kohli. He often throws lavish parties at his house that are attended by all the big names of Bollywood.
We are excited to see how this story unfolds!
Read More:
Katrina Kaif-Vicky Kaushal Celebrate First Wedding Anniversary!
Best Destinations To Explore In Munnar During Winter!