Katrina Kaif-Vicky Kaushal Celebrate First Wedding Anniversary!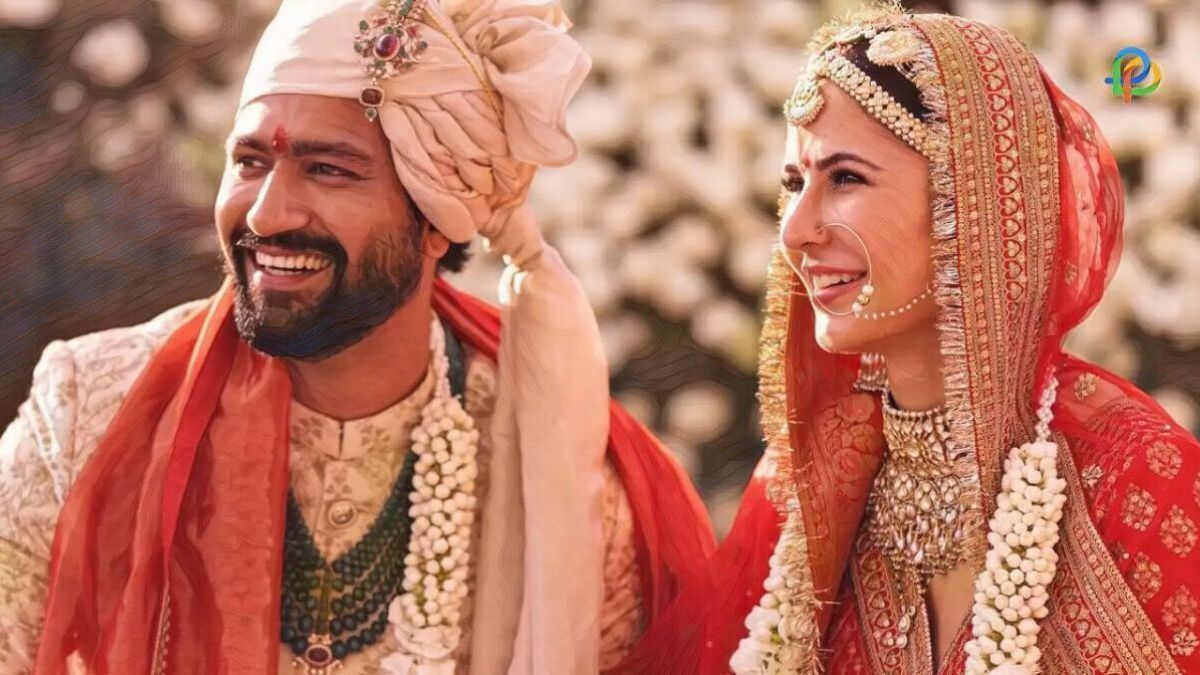 The story of Katrina Kaif and Vicky Kaushal is no less than a fairytale. And it was just yesterday when they surprised their fans by getting married! Yes, it's finally a year for Katrina Kaif and Vicky Kaushal! The duo remembers how their love evolved, grew, and became strong in one year.
The beautiful couple's story is no less than a romantic movie, while they kept a mum in their dating days, we could see the mushy-cushy relationship they shared on the social media platform post-marriage. It was back in 2018 when Katrina Kaif spotted the handsome and running Bollywood actor Vicky Kaushal. He was a part of Manmarziyan- a movie by Anurag Kashyap. She was impressed with the actor's talent by just watching the trailer. She also commented to Anurag that the actor here is raw and natural and looks talented!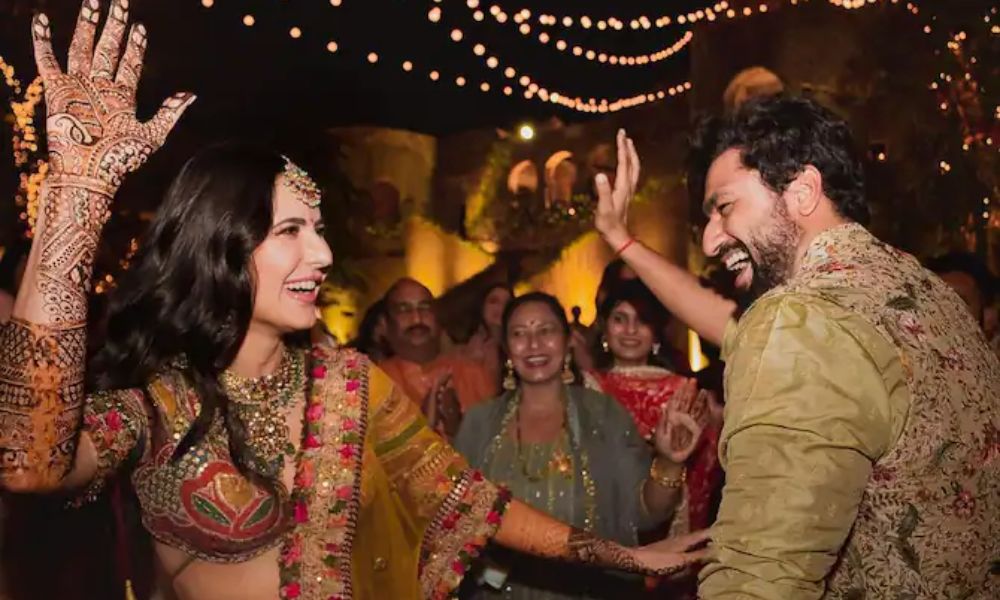 The lovebirds met again at Zoya Akhtar's party where their romance bloomed- both had a crush on each other! It was at Koffee with Karan when Katrina commented that her chemistry with Vicky Kaushal would look great. Later when the actor came to know about this, he was seen gushing, and mockingly fainting on the couch in happiness! They have not scared the screen yet, and we cannot wait for the day they will! Their chemistry will definitely look hot on screen. Although we can see them both at the Film Companion's Tape Cast first episode. The couple has been gushing about it!
Talking about their wedding, Katrina expressed her emotions to the sources about how unexpected it was to get married. It was a fairytale that she didn't imagine, and a culmination of a beautiful marriage.
It was all Vicky Kaushal who prepared it all from the decors to the functions. Everyone in the family and friends was happy and gave Katrina much-needed care and warmth. Their wedding was filled with love, affection, and care- this is how Katrina Kaif always wanted and her charming prince (Vicky Kaushal) worked on every bit of it. How magical is it?
She also revealed on the Kapil Sharma Show about a few funny incidents- it was a ritual of Joota Chupa, where the sisters of the bride hide the shoes of the groom and later ask for money in return. Both the parties were seen fighting, literally snatching the shoes and enjoying- this was one of the Indian wedding things Katrina witnessed at hers! Later she also revealed that everyone at home calls her Kittu.
The couple is too cute to handle, Vicky Kaushal mentions how his life has changed and he finds peace now. Now his wife is with him, whom he used to crush in college days, what else do you want?
The couple is frequently seen cheering each other and celebrating their achievements together. They both pamper and show affection to each other, and we cannot be more happy for them. A joyous anniversary to the lovely pair!
Read More:
Prithviraj Joins Akshay Kumar And Tiger Shroff In Bade Miyan Chote Miyan
Beautiful Destinations To Explore In Auli During Winter