Shah Rukh Khan Rocks A Man Bun In Pathaan's Besharam Rang!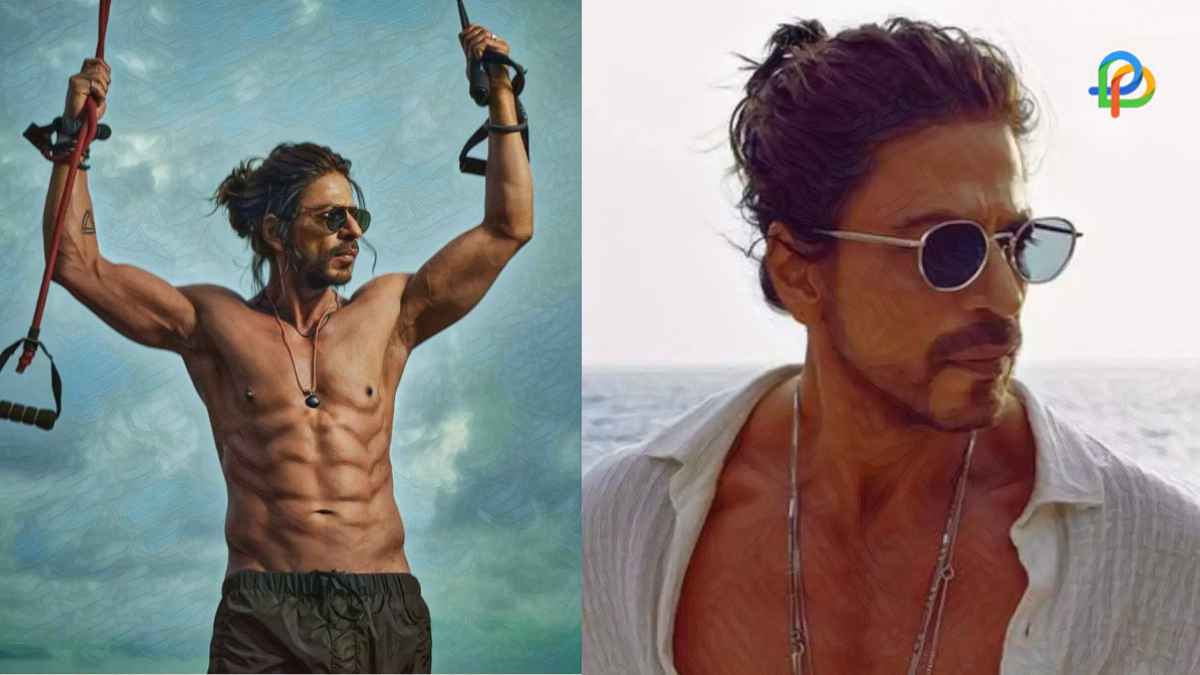 If you still haven't seen the still from the upcoming Bollywood movie, Pathaan, you're missing something major! The Bollywood's heartthrob and Badshah, Shahrukh Khan is seen rocking a man bun in Pathaan's song Besharam Rang. As the actor flaunts his hairstyle, fans cannot stop crushing over him again!
This 12 December, Shahrukh Khan will be seen in his new song from the upcoming Bollywood movie Pathaan, titled Besharam Rang. The song is set to release today where we will be seeing his look in a bun. The photo still already made fans gush over and now with the whole song, it's an eye candy treat!
For those who haven't seen the still from the song, rush to your social media platform where King Khan has shared his new look! We are sure you'll get wooed! Talking about hairstyles, Shahrukh Khan is known to experiment with his hair. Take up any movie and you'll see a change in his hairstyle. Not just the hair, he also experiments with his beard and body. Sometimes all chocolaty with shaved beard in movies like Chennai Express and sometimes heavy beard in movies like Raees!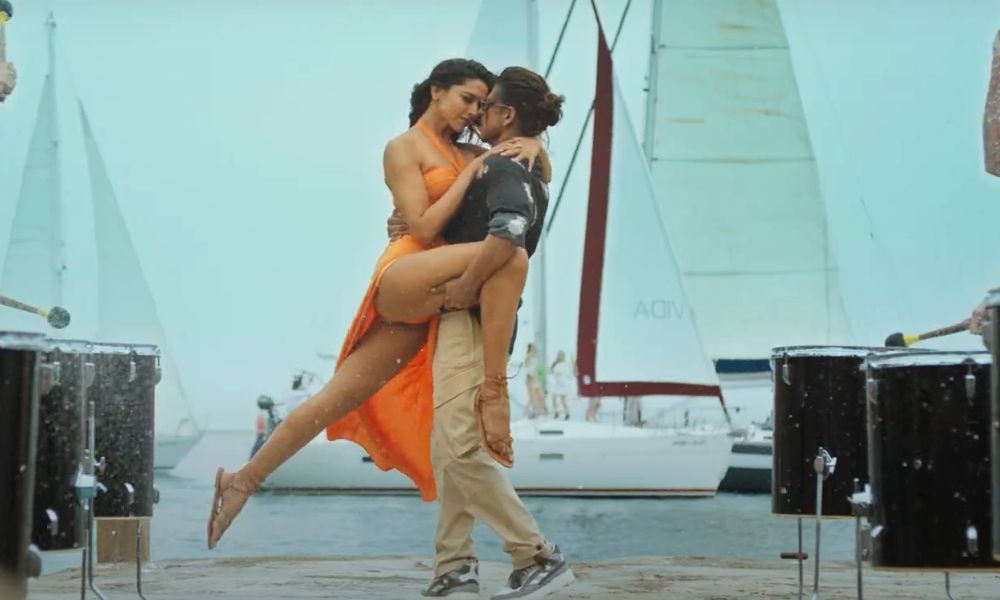 This time Shahrukh Khan is ready to flaunt a bun. We are still trying to figure out his character, and with the trailer it seems like he's playing a gangster (and they are incomplete without a bun!). Unlike the rest of the actors, Shahrukh Khan is blessed with good hair!
The upcoming Bollywood movie, Pathaan, will be starring Shahrukh Khan, Deepika Padukone and John Abraham in the lead. Fans are already going crazy over the trailer. You can watch it on YouTube- it looks like gangsters fighting against each other. But this is our perspective and interpretation! Who knows the real story until the release?
The movie is directed by Siddarth Anand and the Bollywood Badshah is all set to make his return after 5 years on the big screen! As we know amid Covid-19, cinemas were on hold, and with the lockdown getting over, Shahrukh Khan made his fans wait for his movies! It is only after a long time that the Bollywood Badshah is returning on screen, with a bang! We can expect miracles (as he never fails to deliver one).
The movie is a big hype around, and taken from Shahrukh Khan's fans, it is one of the most wanted movies! Ahead of the trailer release, the tram of Pathan surprised fans with the new song announcement. We didn't expect this to happen anytime soon! The song is titled as Besharam Rang and is all set to release on December 12 where we will witness Shahrukh Khan in a stunning look.
While Shahrukh Khan impressed us with his bun, Deepika Padukone also dropped bombs on her social media. We saw her look in the movie as a worker in cyberspace in sexy bikinis. All the actors have worked hard in this movie, especially their physical appearance! The movie is set to release on January 25, 2023- make sure to do the advance booking!
Read More:
Who Is Sreejita De? Know Everything About TV Actress!
Amazing Destinations To Explore In Udaipur!