Shah Rukh Khan Says That Vijay Sethupathi Is One Of His 'favorite Actors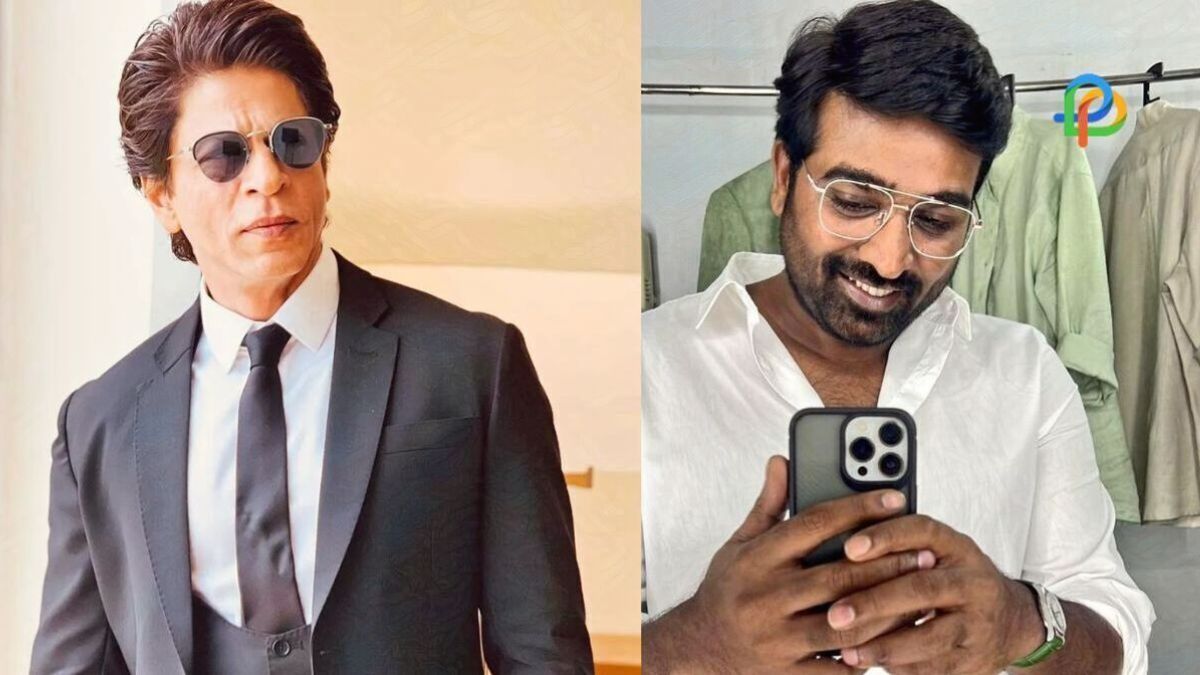 In the latest #AskSRK session on Twitter, Bollywood superstar Shah Rukh Khan revealed that Tamil actor Vijay Sethupathi is one of his favorite actors. #AskSRK session is a platform where Twitterati can interact directly with Shah Rukh and shoot questions to him. The Baadshah of Bollywood is famously known for his witty remarks and humorous comments in the session.
While commenting about Vijay Sethupathi, Shah Rukh said that Vijay is one of his favorite actors and in 'Jawan' he is too cool. Directed by Atlee, Jawan is an upcoming Hind film where King Khan will be playing a dual role. Apart from Shah Rukh and Vijay, the star cast in the movie includes Nayanthara, Priyamani, and Sanya Malhotra. A film produced by Shah Rukh's wife Gauri Khan, Jawan is all set to hit the theatres on September 7th.
In the #AskSRK session, a netizen asked the actor what was his evening plan and Shah Rukh replied that he was thinking of watching Jawan with Atlee. Another Twitter user asked him which movie was physically more challenging 'Dunki' or 'Jawaan' for which the actor replied Jawan for sure as the film has lots of action.
Dunki is an upcoming film directed by Rajkumar Hirani. In the movie, Shah Rukh will be seen along with Taapsee Pannu, Boman Irani, and Satish Shah. When asked about what was most challenging about Dunki, Shah Rukh Khan replied that it was to keep up with all the wonderful actors in the movie and create the world Raju desired. In an earlier interview, King Khan said that Dunki is the story of people who want to come back home.
Shah Ruk was also asked what is it that he has that other actors don't have. The actor humorously responded to the question by mentioning that he has DDLJ, KKHH, Devdas, Swades, Chak De, Pathaan, and Om Shanti Om with him. Towards the end, he humorously stated that now he has to stop showing off and it was followed by the words 'Ha Ha'.
After a long gap of 4 years, Shah Rukh made a strong comeback with the film 'Pathaan' released in last January. The movie went on to collect Rs 1000 crore internationally, and Rs 500 crore domestically making it the highest-grossing Indian film of 2023.
Earlier, this year, Vijay Sethupathi had opened up in an interview about how he got the role in Jawan. It was during the wedding function of actress Nayanthara in June 2022 that the actor met Shah Rukh for the first time.
During the conversation with King Khan, Vijay expressed his desire to play a negative role opposite him to which Shah Rukh replied that the crew of the film is also hoping to cast him.
Vijay also said that on the first day of the shoot of 'Jawan' he was nervous. However, Shah Rukh took care of him and made him feel comfortable. Vijay added that he loved working with Shah Rukh in Jawan.
Prashasti Singh: The Journey To Comedy Excellence!
Nongkhunm Island: Explore The Hidden Gem In Meghalaya!