Shubman Gill: Facts About Indian Right-handed Batsman!
Shubman Gill is a professional cricket player from India who represents the country in international cricket. A right-handed batsman and right-arm off-break bowler, Gill has played for India in all formats of cricket including Test, One Day International and Twenty20.
In domestic cricket, he is part of the Punjab cricket team and when it comes to the Indian Premier League (IPL), he plays for Gujarat Titans. Gill has a massive social media fan following with a whopping 2.9 million followers on Instagram and 2.4 million followers on Facebook.
Physical Stats
Height – 5 ft 10 in
Weight – 65 Kg
Eye colour – Dark brown
Hair colour – Black
Birthplace – Fazilka, Punjab
Zodiac sign – Virgo
Age – 23
Qualifications – School education from Manav Mangal Smart School, Mohali, Punjab.
Shubman Gill Family
Shubman Gill was born on 8 September 1999 in the Chak Khere wala village in the Fazilka district of Punjab. Hailing from a Punjabi Sikh family, Gill's father Lakhwinder Singh was a farmer and his mother Keart Gill was a homemaker. The cricketer also has a sister, Shahneel Gill.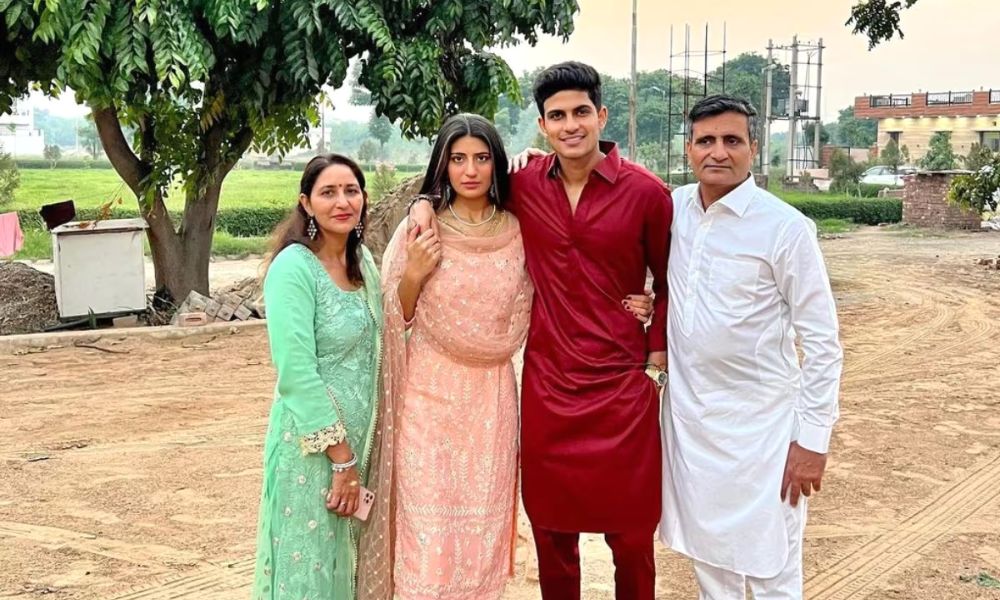 Lakwinder noticed his son's cricketing talent at a very early age itself. To support little Gill in batting, his father used to ask the hired help on his farm to bowl against his son. In the initial years, Gill attended cricket coaching at his school.
After realising that his son had a bright future in cricket, Lakwinder later shifted along with his family to Mohali. He rented a house near the PCA Stadium and made his son join the Punjab cricket association's academy.
Affair
For quite some time, there were rumours of Shubman Gill dating Sarah Tendulkar, the daughter of Sachin Tendulkar, one of the all-time greats of the cricketing world. Despite this, the couple never acknowledged their relationship in a public setting.
Later, with Shubman Gill and Sara unfollowing each other on Instagram, there were rumours doing the rounds that the couple had a breakup.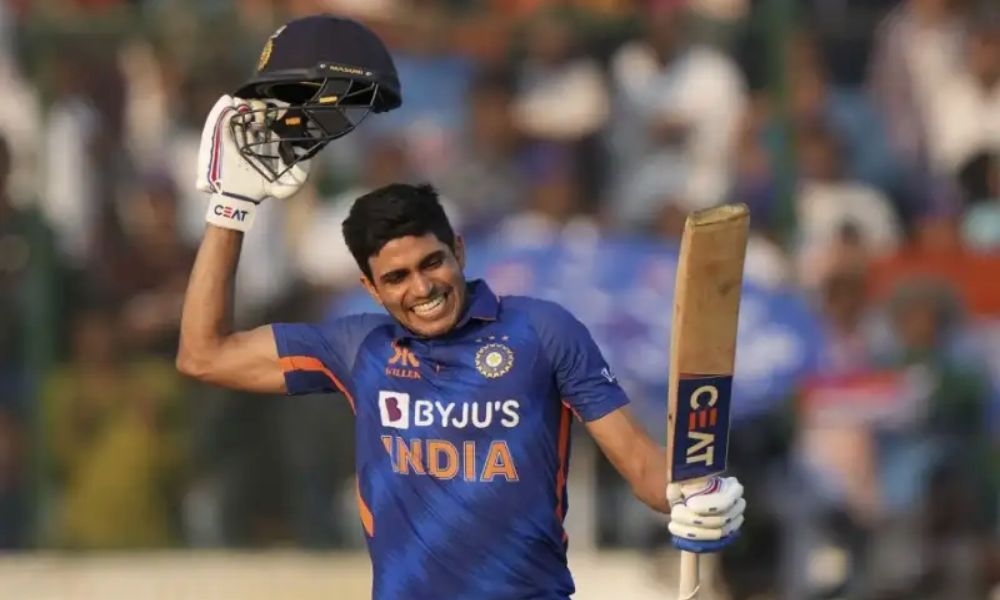 In August 2022, a video went viral on social media where the cricketer was seen having dinner along with Sara Ali Khan, the daughter of Bollywood actor Saif Ali Khan. Apparently, a woman spotted the couple at Bastian in Mumbai.
One more video surfaced where they both were seen sharing a seat on a flight. Later, in "Dil Diyan Gallan" a Punjabi talk show host Sonam Bajwa asked Gill whether he is dating Sara for which the cricketer replied, "maybe".
Education
Gill is educated at Manav Mangal Smart School, Mohali, Punjab.
Controversies
In January 2020, Gill's name was embroiled in a controversy during a Ranji trophy match held between Punjab and Delhi. Gill was declared out by Mohammed Rafi, the on-field umpire when the cricketer edged the ball to the slips.
However, Shubman Gill refused to leave the field, walked towards the umpire and asked him to reverse his decision. Due to the argument, the match was stopped for nearly 10 minutes. Subsequently, the umpire had a discussion with the on-field officials, and Gill was reinstated and resumed batting.
Profession
When he was just 11 years of age, Gill got selected for Punjab's under-16 team for the Vijay Merchant trophy.
He scored an unbeaten double-century in his debut series itself. The year 2017 saw the batsman making his List-A debut against Vidarbha and Ranji trophy debut for Punjab against Bengal in the 2017–18 Ranji Trophy.
In 2018, Gill was appointed as the Vice-captain of the Indian cricket team for the Under-19 world cup. In the same year in January, at the IPL auction, Kolkata Knight Riders bought Gill for ₹1.8 crores (US$230,000). It was followed by the cricketer being picked for India C's squad for the 2018–19 Deodhar Trophy in October.
On January 31st 2019, Gill played his debut One Day International (ODI) match for India against New Zealand. Months later, in August, he achieved the record of being the youngest Indian batsman to score a double century in a first-class match.
The batter debuted in a test match on 26 December 2020 by playing against Australia. In Twenty20 International, Gill played his debut match against Sri Lanka on 3 January 2023.
Last but not the least, the Punjabi batter holds the record for being the 5th Indian batsman to hit a double century in ODI's.
Source Of Income
Going by the BCCI contract, Gill falls under the Grade C contract of Rs 1 crore per annum. He earns a monthly income of Rs. 10-12 crores before tax cut, including all his earnings from endorsements and salary from IPL.
Lesser Known Facts About Shubman Gill
According to his father, since he was 3 years of age, Gill was quite passionate about cricket. Unlike kids of that age, he never used to ask for toys, but for bat and ball and he used to sleep with them.
Gill is very much interested in farming and still wants to do farming.
In 2021, Gill was gifted with a Mahindra Thar SUV by Anand Mahindra, the industrialist for the cricketer's incredible performance in the Test series against Australia.
When asked in an interview about who is the fittest Bollywood actress, Gill replied that it is Sara Ali Khan.
He is scared of heights and hence doesn't opt for adventure activities such as bungee jumping.
Gill speaks to his father over the phone frequently, While practising at the nets, he records videos of his batting and sends them to his dad.
When asked to choose a better player between Virat Kohli and Sachin Tendulkar, Gill replied that Virat was the reason that evinced interest in him playing cricket whereas it was Sachin's influence on his dad that got him indulged during his childhood.
Gill has a good collection of luxury cars such as Range Rover Velar and a Mercedes sedan.
In a post-match interview, former Indian cricketer Sunil Gavaskar told Gill that he has given a new nickname for him and it was "Smoothman Gill" referring to the ease at which he bats in the top order.
Read More:
Sundar Pichai: Interesting Facts To Know About Google CEO!
Explore Top Tourist Destinations & Hill Stations Near Pune!