Thoothukudi: A Journey To The Port City Of Tamil Nadu!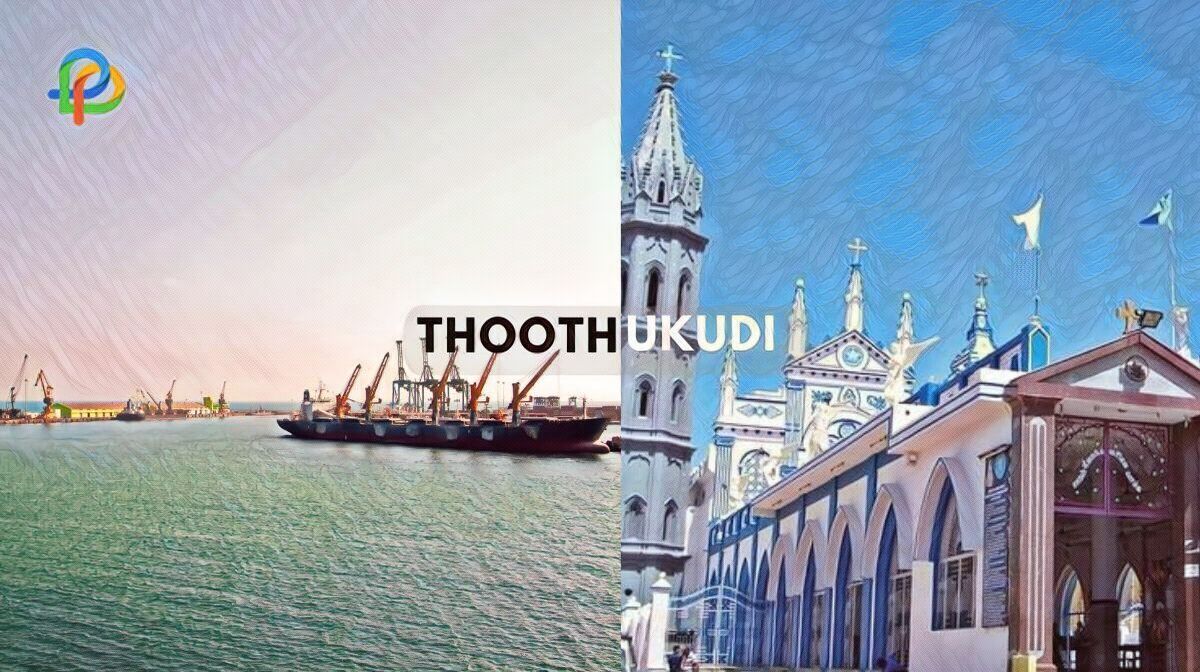 Tamil Nadu is a very beautiful state on its own with tons of tourist attractions that attracts a lot of tourists from all over the world. This state is popularly known for its historical significance, beautiful beaches, and spiritual importance. Thoothukudi is one of the most beautiful places to explore in Tamil Nadu.
Thoothukudi was formerly known as Tuticorin, located in the Thoothukudi district of Tamil Nadu. It is a center for several artworks, handicraft centers, and folk art. As it is one of the major port cities in India, it is famous for pearl fishing, the production of fertilizer, the production of salt, and also for its thermal power station. The name of this city is derived from the word 'Thoothan' which means messenger. This place is very popular as a vacation spot for beach lovers.
Best Places to visit in Thoothukudi
Kalugumalai
Kalugumalai is also known as Kazhugumalai which is a small town popular for its ancient rock-cut temples and monolithic jain beds. The name Kalugumalai means Hill of Vultures which is derived due to the hills that surround this town. It has a Jain temple where we can see the pictures of Adinatha, Neminatha Mahaveera Parvanatha, and Bahubali. There is also a monolithic temple in this small town named Vettuvan Kovil, which is the only monolithic Pandya temple that still survives in the world. It is well known for being the scene of the riots in 1895.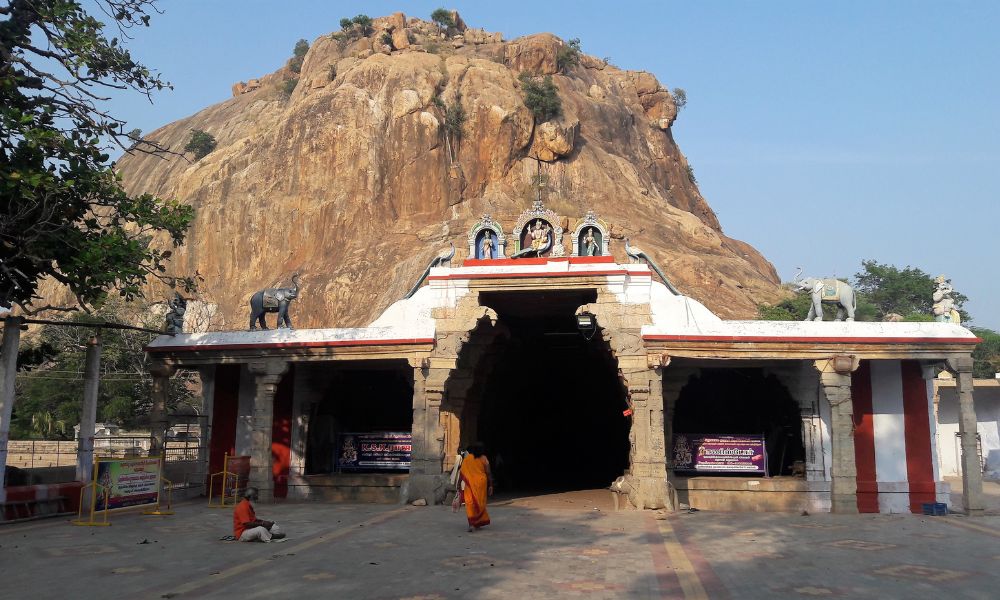 Ottapidaram
Ottapidaram is around 20 km away from Thoothukudi. This small village provides a beautiful view of the sea from this place. "Ottapidaram" is a name that means "land of peacocks." This village is popular for its temple named Sri Vaikuntam which is one of the oldest Shiva temples in South India. This village has a lot of historical significance so this place shouldn't be missed while your trip to Thoothukudi.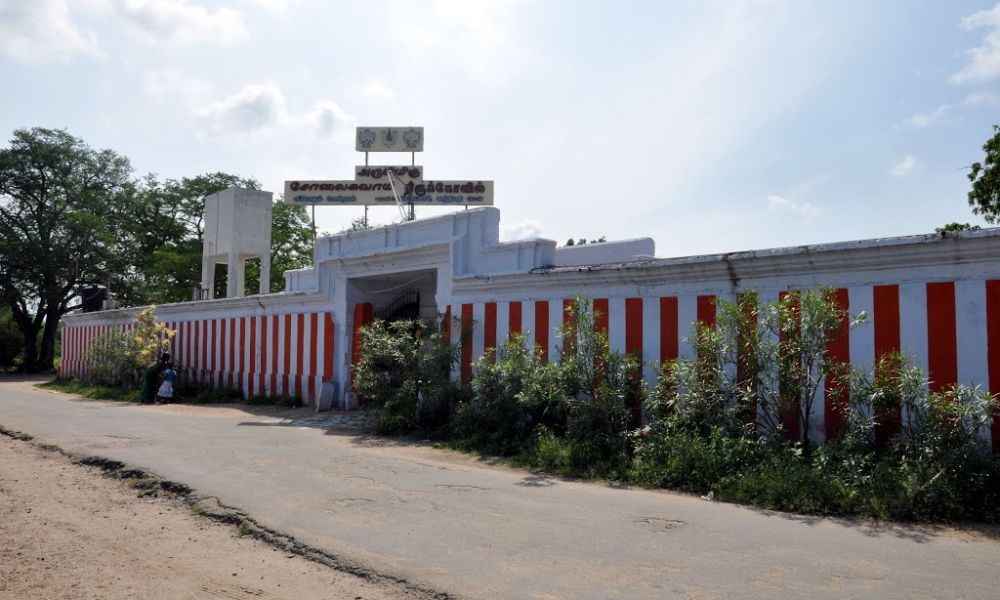 Ettayapuram Palace
Ettayapuram Palace is devoted to the revolutionary poet Subramaniya Bharathiyar as it is his birthplace. This palace is located at a distance of 35 km from the heart of the city. This birthplace of the poet has now become a monument that shows the historical significance of Tamil Nadu to be explored by everyone. The Ettayapuram Palace is open from 10 a.m. to 6 p.m. attracting a number of tourists from all around the world.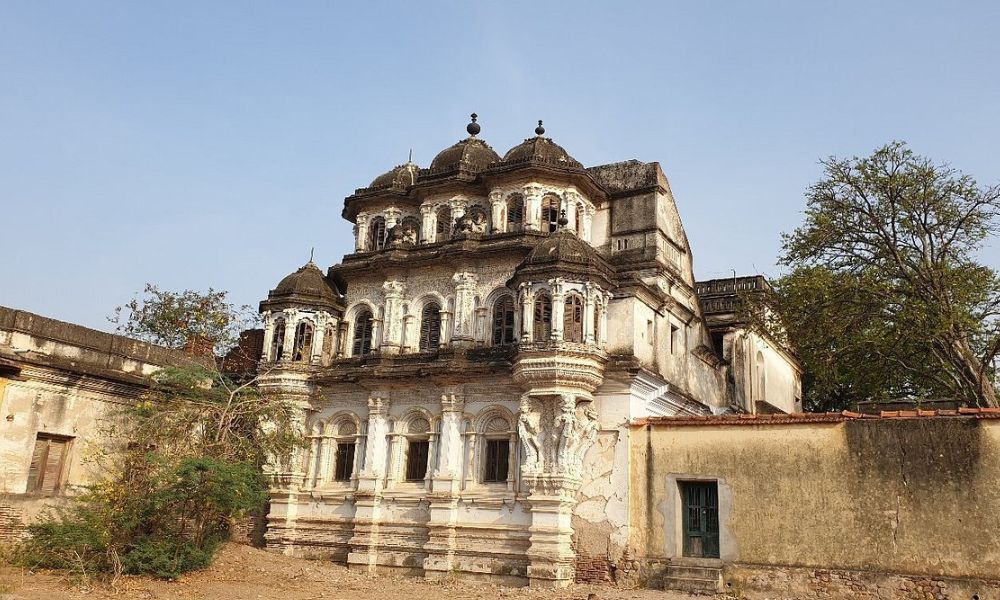 Kalakad Wildlife Sanctuary
The Kalakad Wildlife Sanctuary is counted among a few of the national parks in South India that is home to tigers. Because of the area's abundant biodiversity, it has also been designated an eco-sensitive zone. This sanctuary is home to lion-tailed macaque, langur, tahr, pangolin, and others. This wildlife sanctuary is famous for safari and trekking. The entrance fee for the Kalakad wildlife sanctuary is Rs. 15. It opens from 7 a.m. to 5 p.m.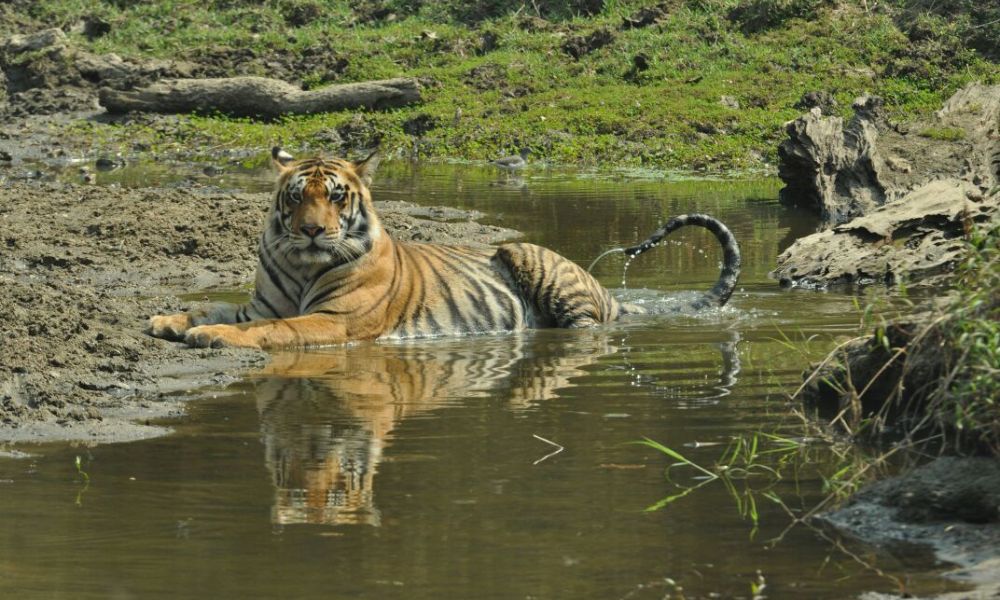 Kattabomman Memorial Fort
The Kattabomman Memorial Fort was built by the government of Tamil Nadu in the loving memory of the freedom fighter Veerapandiya Kattabomma Karuthayya Nayakkar who fought against the Britishers in the 18th century. During the fight, he was given the death penalty. Then, this fort was made on the exact place where he was hanged. It is open from 8 a.m. to 1 p.m.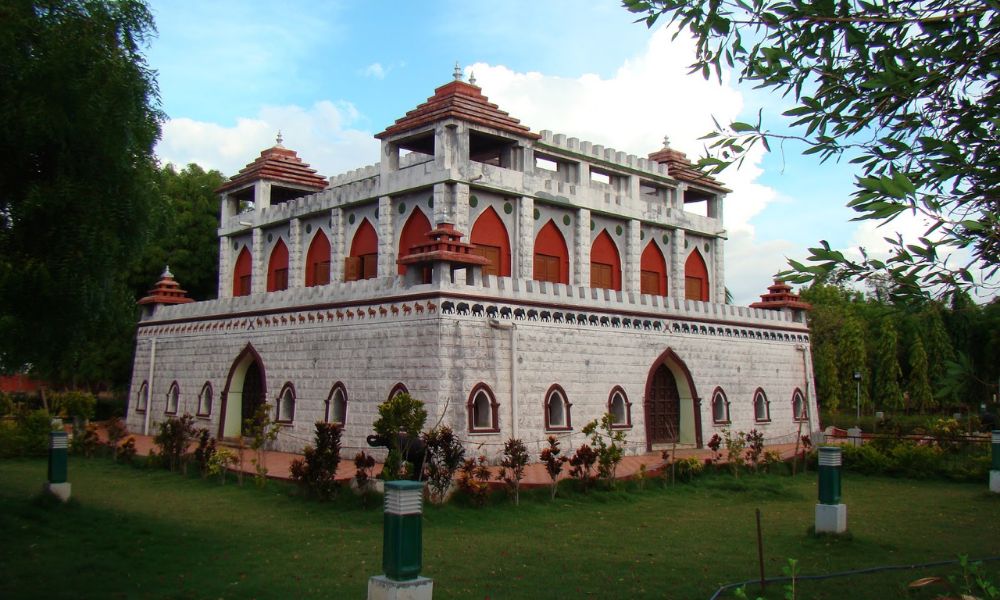 Manapad
Manapad is a coastal village that offers a range of scenic landscape beauties which makes it one of the prime tourist places in Thoothukudi. It has a lot of fun activities and water sports for every age group. It is located in the middle of the clear blue sea and naturally formed dunes. This place is considered in the list of some of those places which are not exploited due to urbanization.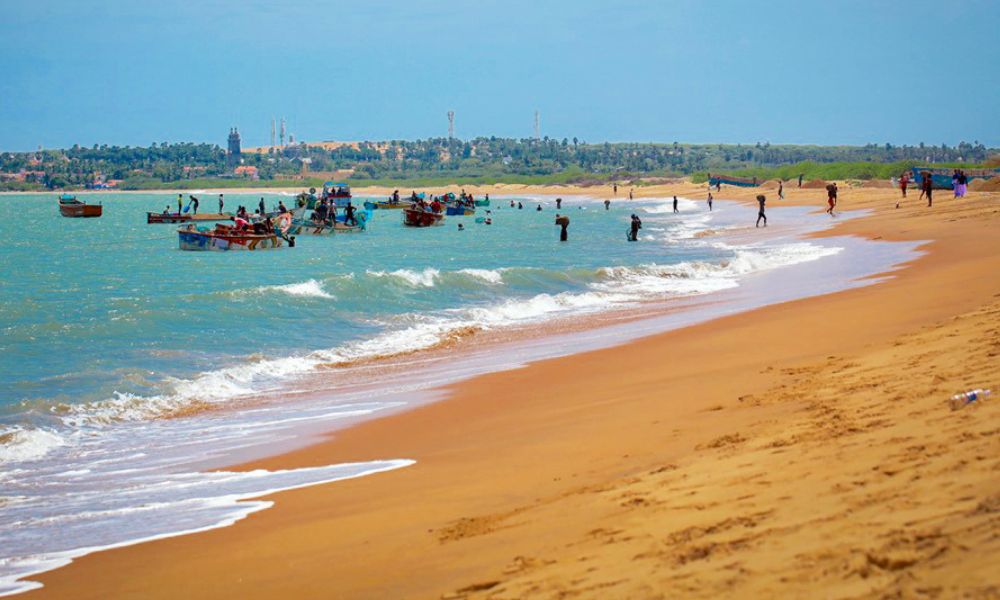 Tuticorin Port
Tuticorin Port is popular as the V.O. Chidambaram Port Trust which was declared an eminent port in Tamil Nadu on 11 July 1974. This is the third international port and the second all-weather port. It comes on the second rank in the list of the largest ports in India due to its huge area. This is one of the major ports that provides weekly direct container services to Europe and the United States of America (USA).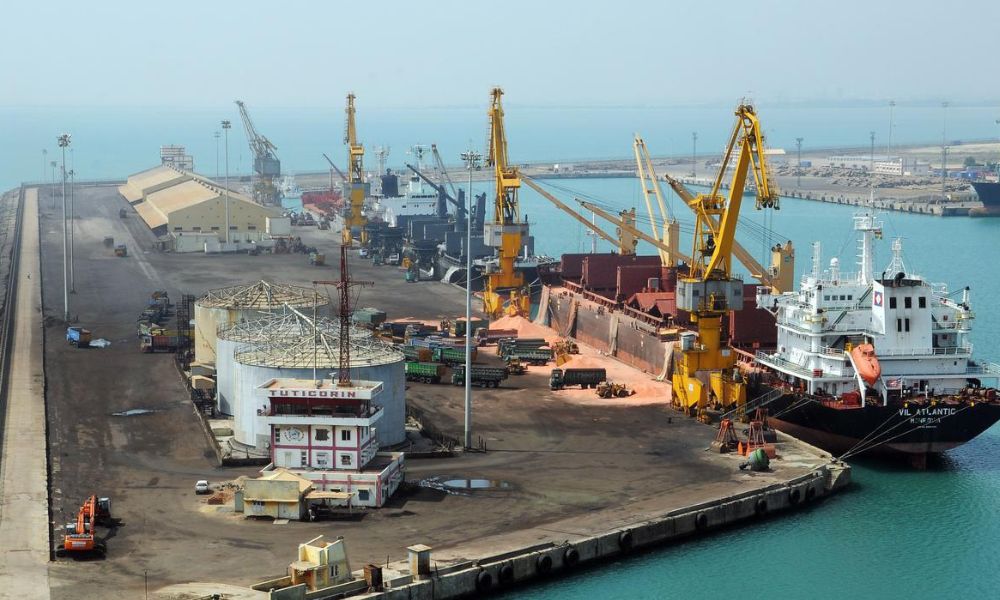 Thiruchendur Murugan Temple
Thiruchendur Murugan Temple is located within 200 meters of the sea but still, it is god's hand that the temple has never flooded even during the Tsunami. The temple is well known for holding numerous festivals. One of the few temples that display different manifestations of Lord Vishnu and Lord Shiva is this one. The local deity, Lord Murugan, also known as Lord Kartikeya, is worshipped in this temple by a large number of devotees throughout the year.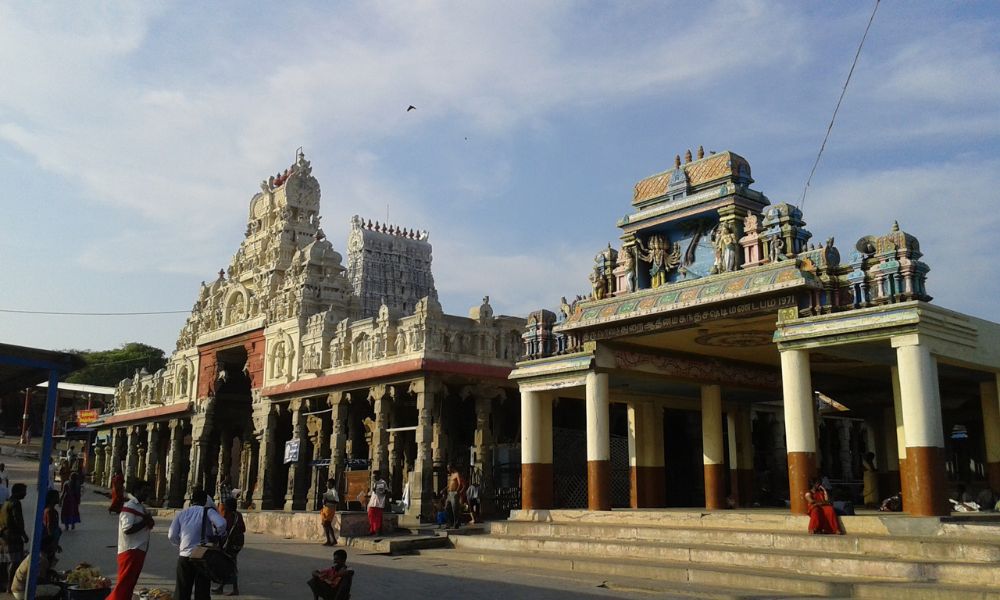 Our Lady Of Snows Basilica
Our Lady Of Snows Basilica is a very old church built in the 1700s holding great beliefs in the minds of worshipers. The architecture of this church is Portuguese. Many miraculous occurrences are said to have taken place in front of the statue of our lady of the snow.
This church, which is devoted to St. Mary, was created as an imitation of the Basilica di Santa Maria Maggiore in Rome. Devotees from all over the world can be seen here during the days of the annual festival in large numbers.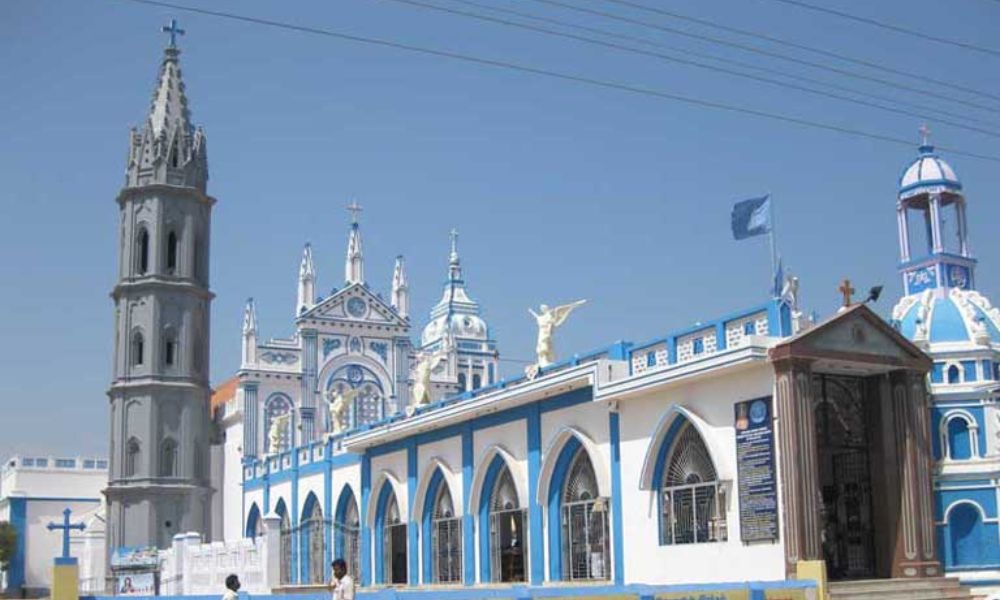 Sri Vaikuntam Temple
This temple is one of the most beautiful Lord Vishnu temples. One of India's sacred Vishnu temples, there are nine of them, including this one. Being one of the most visited places in Thoothukudi makes it a must-visit place for everybody who plans to explore Thoothukudi. The temple opens at six in the morning and closes at 12.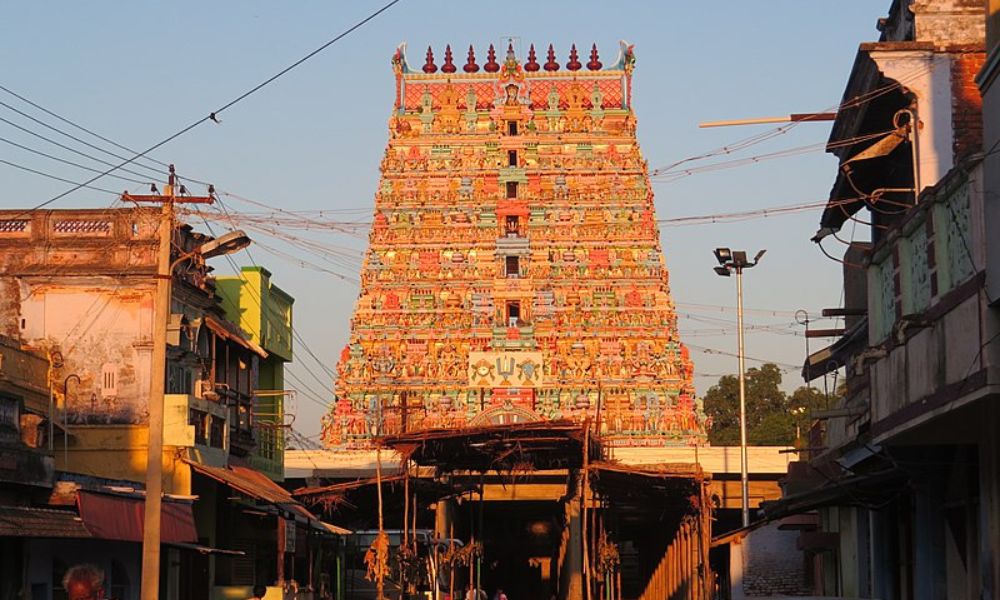 Best Time To Visit Thoothukudi
The best time to visit Thoothukudi is between the months of October and March when the weather is most favorable for visitors. The maximum and minimum temperature in this city ranges from 20 degrees Celsius to 32 degrees Celsius. As the city is located in Southern India so it doesn't really have a winter season.
But, the summer season gets really hot and the monsoons experience heavy rainfalls. The rest part of the year is pleasant, sunny, and perfect for exploring the place. Furthermore, if you want to experience their famous festival named "Our Lady Of Snows" which is held on 5 August, then you have to visit Thoothukudi in early August.
How to reach Thoothukudi?
Thoothukudi is a port city that lies on the Coromandel Coast of the Bay of Bengal. You can reach this beautiful city via various modes of transportation such as by air, by road, by train, or by water.
By Air: This mode of transportation is way more convenient for people traveling from far away cities such as Delhi, Rajasthan, Gujarat, and some others. Thoothukudi has its own airport named Tuticorin Airport which is around 15 kilometers away from the main city of Vagaikulam. It is well-linked to majorly all the states of India having daily flights. When you have reached Tuticorin Airport, take a private taxi or a bus to reach the center or heart of the city.
By Road: Thoothukudi has well-maintained roads which provide a pleasant road trip experience to visitors. The Tamil Nadu State Road Corporation (TNSRC) takes care of the roadways and buses to make travel easy for tourists. This city is just a drive away from the neighboring southern cities like Thanjavur, Nagapattinam, Madurai, and some others. JBS Travels, SRS Travels, SRM Transports, and some others are the bus providers for Thoothukudi. It is advisable to avoid this mode of transportation if you live in North India.
By Train: Thoothukudi had its own railway station named Thoothukudi Junction. This mode of transportation is considered one of the most convenient means of travel for people coming from neighboring states or cities. This railway station connects the city with almost every state such as Delhi, Mumbai, Bengaluru, and others. The railway station has regular trains connecting various states of India.
By Water: Thoothukudi is a port city so it also provides waterways to reach there. Thoothukudi accepts cargo worldwide. Additionally, it is one of the only ports in India that ship cargo to the United States of America (USA) directly. Some of these cargo ships carry passengers along with them. But, is considered to be one of the most expensive modes of transportation to reach Thoothukudi.
Conclusion
Thoothukudi is a paradise and heaven for beach lovers, situated in the state of Tamil Nadu. This place has a lot of historical significance which makes it more precious and a must-visit place. When you are planning a trip to Thoothukudi, try to go in the month of August to attend their most famous festival i.e., Our Lady Of Snows. Additionally, don't forget to try their traditional cuisines.
This ideal place is home to many family-friendly parks and other heritage monuments which gives you a memorable experience. So, don't waste much time & plan your next trip as soon as possible to visit this beautiful port city.
Read More:
Badami: Visit The Beautiful Rock-cut Monuments Of Karnataka!
Anantapur: Explore The Historic Town Of Andhra Pradesh!