Vinesh Phogat: First Indian Female Wrestler to Win Asian Games Gold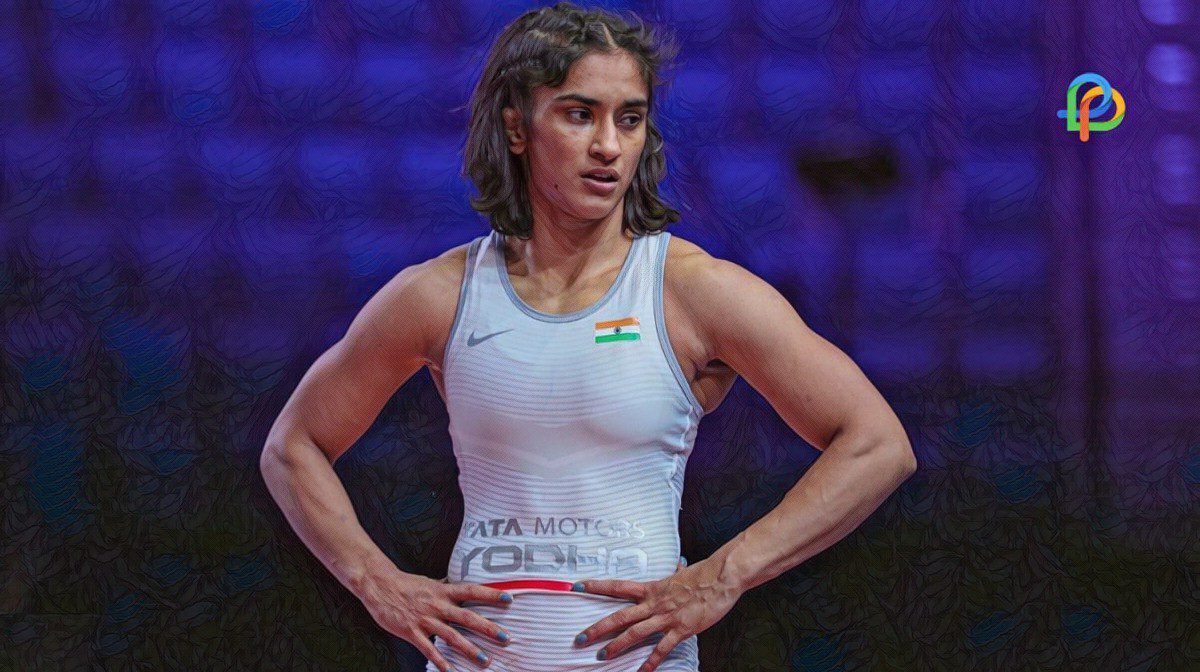 Vinesh Phogat is an Indian wrestler who hails from a renowned wrestling family in Haryana. She holds the distinction of being the first Indian wrestler in the women's category to win gold in both the Commonwealth and Asian Games. The other record to her credit includes being the only Indian woman wrestler to win multiple medals at the World Wrestling Championships.
In 2019, she achieved the honor of being the first Indian athlete to be nominated for the Laureus World Sports Awards. In 2016, she was honored with the Arjuna Award and the Major Dhyan Chand Khel Ratna Award in 2020. Vinesh has a huge fan following on social media with a whopping 259K followers on Instagram and 623K followers on Facebook.
Physical Stats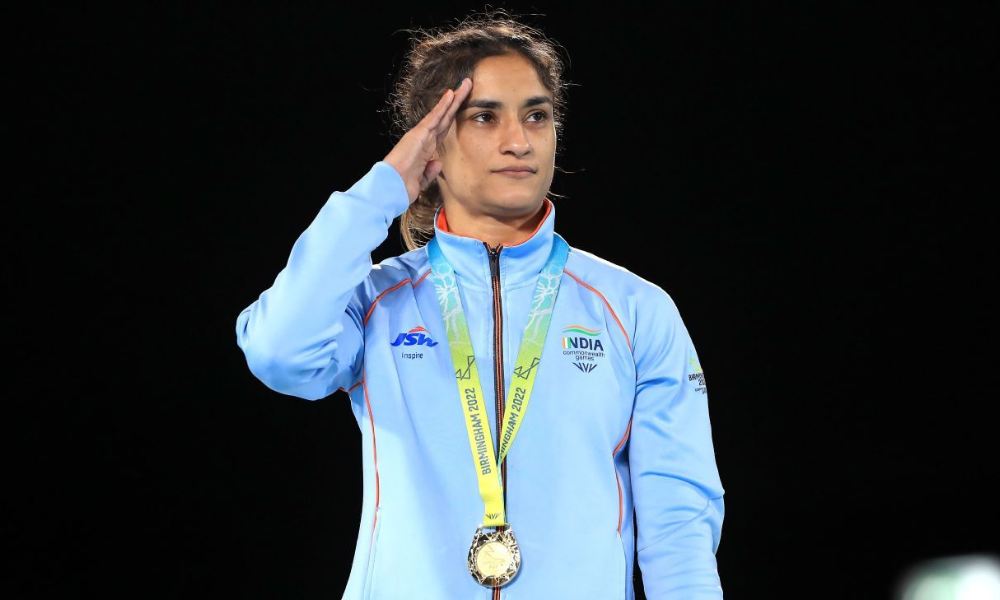 Height – 5 ft 3 inch
Weight – 56 kg
Eye color – Black
Hair color – Black
Birthplace – Charkhi Dadri district, Haryana
Zodiac sign – Virgo
Age – 28
Qualifications – Graduation from Maharshi Dayanand University, Rohtak, Haryana.
Family
Vinesh Phogat was born to Rajpal Phogat, a wrestler, and Prem Lata Phogat. She has a sister Priyanka Phogat who won gold in wrestling at the 2016 Asian championships. Her uncle Mahavir Singh Phogat is a famous Indian amateur wrestler and senior Olympics coach.
Vinesh's cousins Geetha and Babita have also achieved remarkable feats by winning gold in the 55 kg category in Commonwealth Games. Ritu Phogat, another cousin of Vinesh is an international-level wrestler and bagged a gold medal at the 2016 Commonwealth Wrestling Championship.
Affair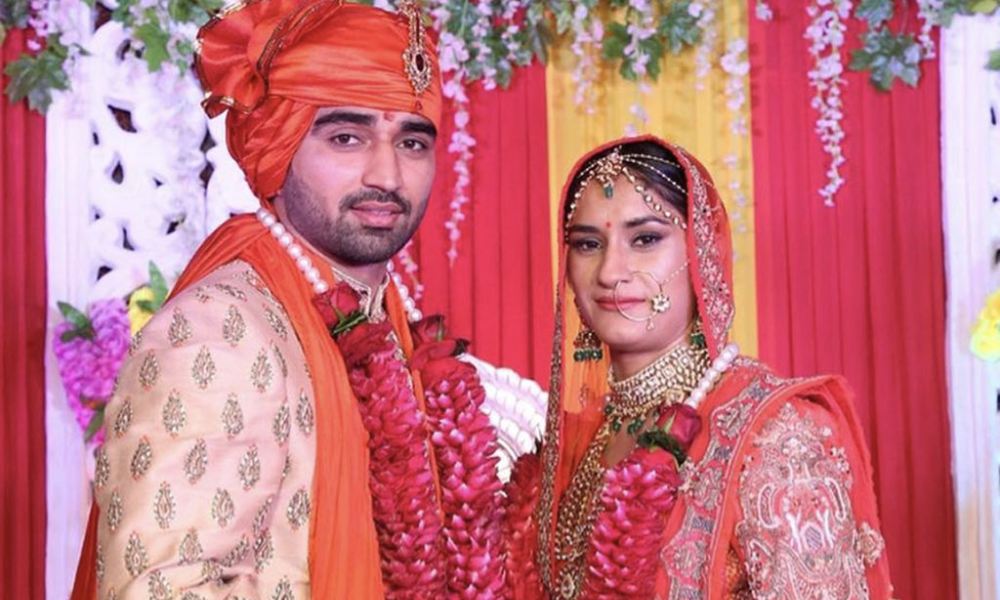 In 2011, Vinesh met Somvir Rathee, her colleague in Indian railways. He hails from Bakhta Khera village of Jind district and is a two-time gold medalist in the national championship. Later Vinesh and Somvir fell in love with each other and finally got married on 13 December 2018.
Education
Vinesh did her schooling from KCM Sr. Sec. School Jhojhu Kalan, Haryana. Later she joined Maharshi Dayanand University, Rohtak, Haryana to pursue college studies.
Controversies
In 2023 January, Vinesh raised allegations of sexual harassment against Brij Bhushan Singh, President of the Wrestling Federation of India (WFI). As per the statement by Vinesh Phogat, at least 10 women wrestlers disclosed to her that they were sexually exploited by the WFI President. However, Singh denied the allegations stating that except for Vinesh no other wrestler has accused him of sexual abuse.
In 2021, Vinesh was suspended by WFI for not staying and attending training sessions with her Indian teammates. One more reason cited for the disciplinary action was that Vinesh displayed her personal sponsor's name on her singlet instead of the official Indian sponsor's. Following the suspension, the wrestler sent an apology to WFI.
In 2018, It stirred controversy when one of the news reports linked Vinesh romantically to Neeraj Chopra, the reigning Olympic champion in the javelin throw. However, both of them denied all those rumors.
Profession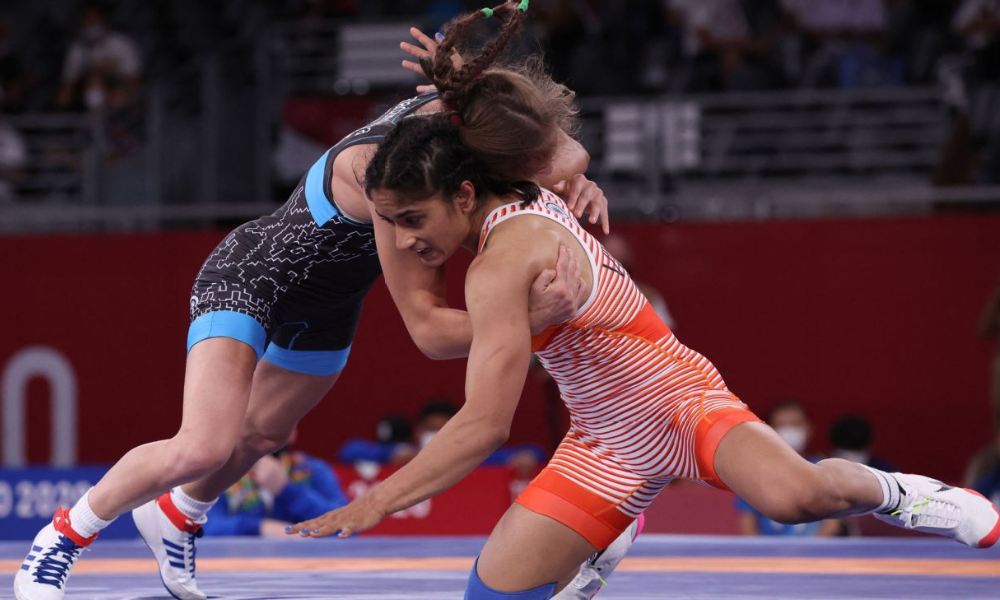 At a very early age, Vinesh Phogat was introduced to wrestling by her uncle Mahavir Singh Phogat. During those days, wrestling was considered to be a man's sport. Hence while stepping into the field of wrestling, Vinesh and her girl cousins had to face stiff opposition from their villagers. Later, when she was just 9 years of age, Vinesh lost her father. It was Mahavir Singh Phogat who acted as the guiding light for Vinesh for the rest of her wrestling career.
Vinesh made a mark in the international arena by winning a bronze medal at the 2013 Asian Wrestling Championships. In the same year, at the Commonwealth Wrestling Championships held in Johannesburg, South Africa, she went on to win the silver medal. 2014 saw Vinesh winning the gold medal at the Commonwealth Games and the bronze medal at the Asian Games.
The wrestler's other major achievements include winning the silver medal at the 2015 Asian Championships in Doha, a gold medal at both the 2018 Commonwealth Games and at the 2018 Asian Games, a bronze medal in the 2019 Asian Wrestling Championships as well as at the 2019 World Wrestling Championships.
Source Of Income
Vinesh's major source of income is from wrestling championships and sponsorships. The wrestler also endorses several brands of international repute such as Nike and Muscleblaze. As of December 2022, Vinesh's estimated net worth stands at $5 million.
Lesser Known Facts About Vinesh Phogat
At the 2016 Summer Olympics in Rio, though the wrestler managed to reach the quarter-finals, she lost the match due to a knee injury.
Commenting on her injuries, Vinesh said that every time she goes out on the mat for a match, that injury motivates her to win.
The wrestler had accused Brij Bhushan Singh of calling her a 'khota sikka' (counterfeit coin) after she tasted defeat at the Tokyo Olympics. Vinesh also said that she has been receiving death threats from officials close to him.
In August 2018, Vinesh and Somvir got engaged at Delhi's Indira Gandhi International Airport after Vinesh clinched the gold medal at the Jakarta Asian Games.
Sports marketing firm Baseline Ventures, in October 2022, onboarded Vinesh and exclusively represents all commercial rights for the wrestler.
Vinesh was lucky to be featured in Grazia India, a leading fashion magazine.
In 2018, she was named 'Sportswoman of the Year' by Vogue, the fashion magazine.
During the wedding function of Vinesh and Somvir, the couple took eight vows instead of seven. The additional one was "Beti bachao, Beti padhao, beti Khao" meaning save daughters, teach daughters and let them play.
The very next day after her suspension by WFI, Vinesh revealed her physical and mental struggle encountered during the Olympics games where she did not get the services of her personal physio.
On the occasion of women's day in 2017, the wrestler shared an Instagram post where she was seen holding a placard with the caption 'Stop violence against women'.
According to Wayne Lombard, the head of strength and conditioning at JSW Sports, Vinesh Phogat is a sportsperson who gives her 400 per cent in both training and competition. He also stated that she is extremely strong mentally.
ALSO READ:
Amitabh Bachchan Meets Lionel Messi and Cristiano Ronaldo Before Psg Vs Saudi All-Stars Friendly Match