Who Is Anshul Jubli? All About Famous MMA Fighter From India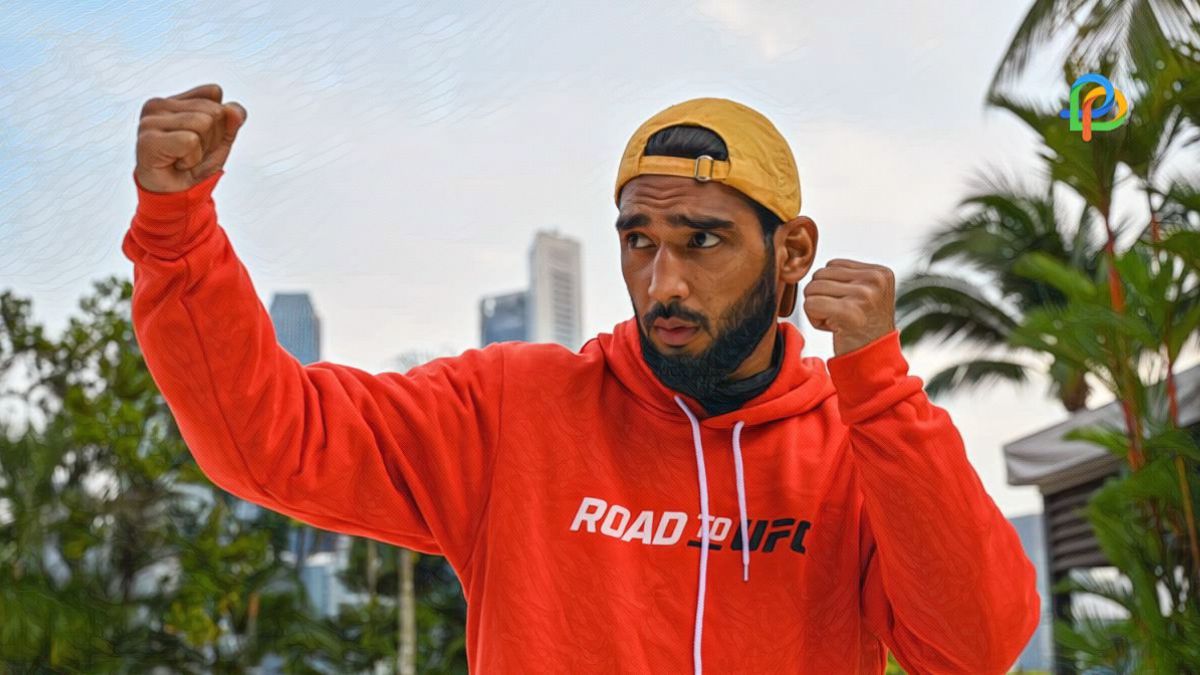 Anshul Jubli, popularly known by his nickname 'King of Lions' is an MMA (Mixed Martial Arts) fighter from India.
On 5th February 2023, he went on to win a lightweight division UFC (Ultimate Fighting Championship) contract held at the UFC Apex in Las Vegas by defeating Indonesia's Jeka Saragih on the road to the UFC finals.
With this prestigious win, Anshul holds the record of being the second Indian-born competitor in UFC history after Bharat Khandare
to achieve this feat. Anshul Jubli has a massive fan following on social media with a whopping 1,01,000 followers on Instagram.
Physical Stats
| | |
| --- | --- |
| Full Name | Anshul Jubli |
| Birth Place | Bhatwari Village Near Uttarkashi, Uttarakhand |
| Age | 28 years |
| Date Of Birth | 13th January 1995 |
| Weight | 70 Kg |
| Height | 1.83 m |
| Zodiac Sign | Capricorn |
| Eye color | Black |
| Hair Color | Black |
| Qualifications | Degree In Bachelor Of Science |
| Occupation | Indian Mixed Martial Artist |
| Martial Status | Single |
| Net Worth | $160000 USD |
Family
Anshul was born on 13th January 1995. His father was working as an officer with Border Security Force (BSF) and has retired from service now.
Anshul spent his childhood in various states of the country due to his father's official assignments. After a series of relocations, his family eventually settled in Dehradun.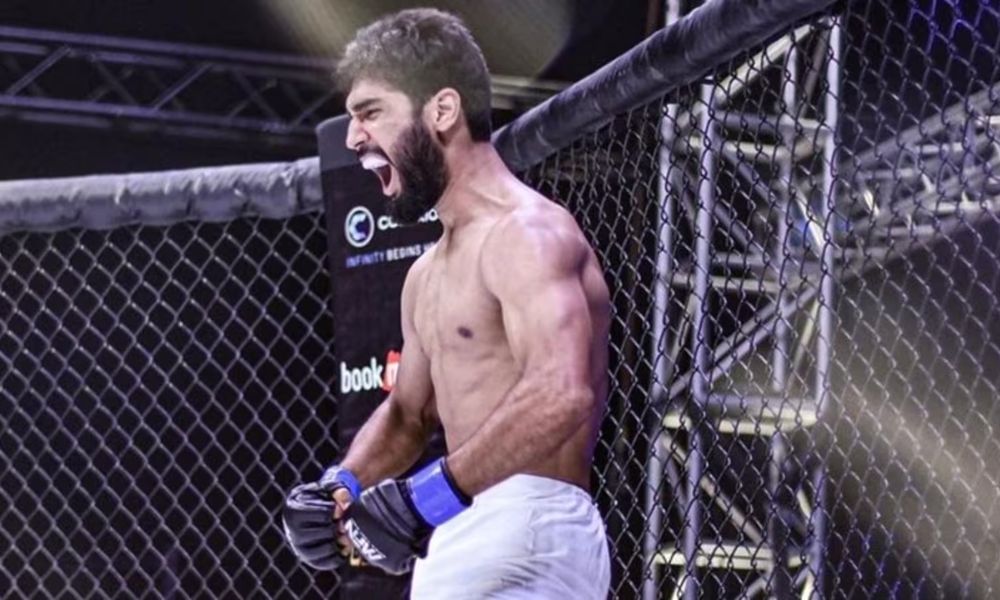 Anshul Jubli Education
Anshul is a graduate degree holder of a Bachelor of Science (B.Sc) and he completed his graduation in 2016.
Profession
In his younger days, Anshul wanted to join the Indian military. He was first exposed to mixed martial arts and the UFC in 2015 by his friend's elder brother.
Subsequently, while Anshul was preparing for his CDS and SSB exams, he started watching YouTube videos of Firas Zahabi, the renowned Canadian martial artist and MMA coach, and John Danaher, a prominent Brazilian jiu-jitsu (BJJ) and MMA instructor and coach.
As demonstrated in those videos, Anshul and his friend used to replicate the moves. In one of the interviews, Anshul said that he was pretty late to start the career as he understood the sport only at the age of 20 and took it seriously only after he turned 23.
Those days, there were no MMA training centers in Dehradun and it was next to impossible to consider pursuing a career in MMA.
With the turn of events, Anshul got to know from one of his friends about Crosstrain Fight Club (CFC) in Delhi, a mixed-martial-arts (MMA) club founded by Siddharth Singh, the first Brown Belt in Brazilian Jiu-Jitsu in India where the country's top-ranked professional fighters impart training to hone the skills of the budding talents.
In 2015, Anshul made his amateur debut. In his first contest, there were close to 30 participants. During the fight, some of them were knocked out, and one was bleeding with blood running down his face.
On seeing this Anshul was doubtful about whether this is the profession he actually wanted to choose. However, after his fight got over, he was quite determined that MMA is what he actually wanted to do.
In 2018, Anshul moved to Delhi and joined CFC. Though he tasted failure in his initial days, Anshul gained tremendous experience by undergoing a rigorous training program. His trainer Sidharth sponsored his fees and he went on to win a tournament.
As a result of Sidharth's mentoring, Anshul soon transformed into an all-around MMA fighter. In no time, Anshul zoomed past to the next stage from Amateur to Pro with a record score of 13-0.
Anshul also gained an opportunity to prove his mettle in the second edition of Matrix Fight Night (MFN). MFN, founded by Hindi film actor Tiger Shroff, mother Ayesha Shroff, and sister Krishna Shroff is regarded as the country's largest professional MMA promotion organization.
Anshul also spends a lot of time training at the Tokas Boxing Club and he is trained by Rohit Tokas, one of the leading male amateur boxers in India, and his squad.
Anshul Jubli Source Of Income
Reportedly, Anshul's UFC purse was $12k USD in UFC Vegas 68 which amounts to Rs. 9,89,000. The MMA fighter also got sponsorship for $4k, which comes to RS. 3,28,000 and his total UFC earnings are estimated to be $160000 i.e. Rs. 13,17,934.
Lesser Known Facts About Anshul Jubli
He worked as a mathematics teacher before taking MMA as a full-time professional.
Within two months of moving to Delhi, Anshul ran out of money and it was his friends in the city used to help him by lending him money. There were times when he stayed in a small one-room flat with three other people.
When asked about who his heroes are, Anshul replied that it is his father and his future self.
Anshul's WhatsApp display picture shows the line from "The Road Not Taken", a narrative poem by the renowned American poet Robert Frost. It says ' Two roads diverged in a wood, and I— / I took the one less traveled by, / And that has made all the difference.' Apparently, Anshul came across these lines in someone's Facebook post when he was 16 or 17 years of age.
Anshul says that he gets quite emotional when he speaks about his coach Siddharth.
While speaking about his earlier days in MMA, Anshul said that during those days MMA meant boxers and wrestlers fighting with each other. He went on to add that nobody understood the art of the sport and recollected that his first fight was with a karate specialist.
Coach Siddharth is all praise for Anshul and says that he is a completely natural fighter. According to him, Anshul is always in training and there is no off-season for him.
Fighting in UFC means so much to him and since the day Anshul decided to venture into the sport professionally, his only aim was to fight in UFC and emerge as the first Indian world champion.
Anshul's favorite grappling technique is single leg and his favorite striking technique is the right cross.
Anshul started having whey supplements only when his Coach Siddhharth got him one in 2022.
Read More:
Ami Mishra: Everything About The Indian Singer-2023!
Harish Bali: Know Everything About The Visa2explore Founder!