Wayanad: Explore The Ooty of Kerala! Here Are The Top Spots!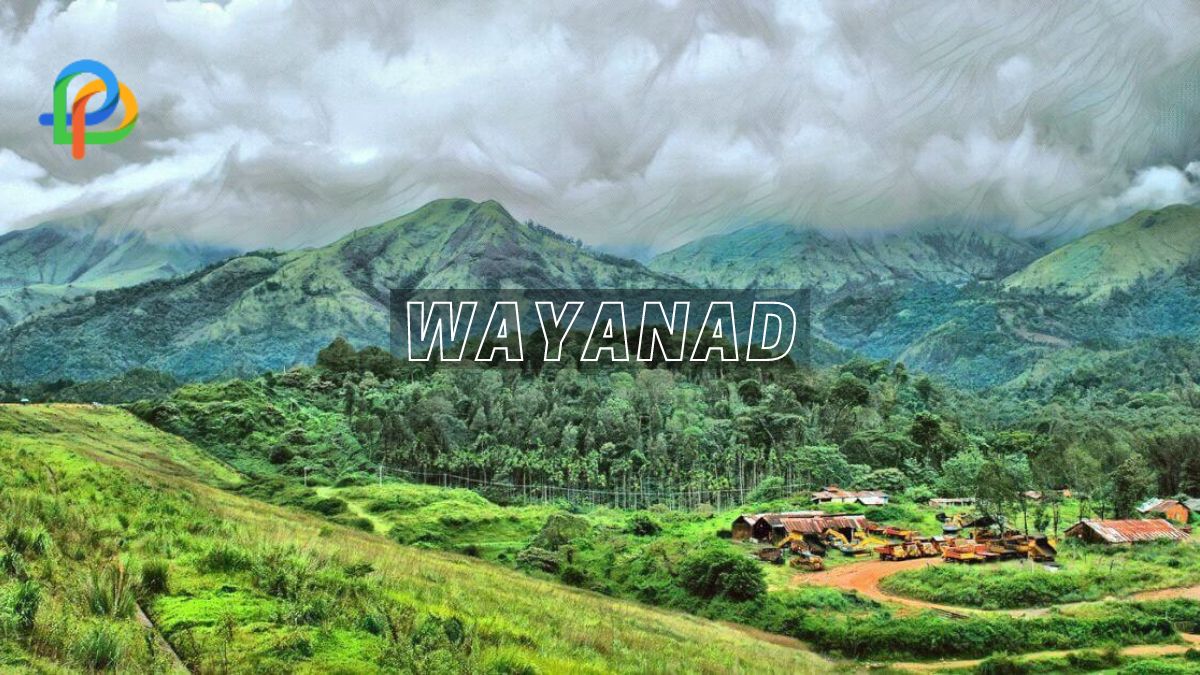 Wayanad in Kerala is a beautiful part of the world. Lovely hill station, 2100 meters above sea level. This website features a selection of excellent Wayanad attractions. Tourists from all over the globe flock to the quiet village to experience its many unique offerings.
The Western Ghats are home to some of the world's most stunning vegetation, yet the roads are often shrouded in fog. Moreover, the panoramic view is indescribable in words. Waterfalls are a spectacular example of nature's wild beauty.
Hiking and other mountain trips are also quite popular. The wide variety of wildlife found there only adds to the area's appeal. Consider visiting Wayanad, home to several attractions such as tea plantations, a wide range of nature, Ayurvedic baths, and caverns, lakes, and hills.
Muthanga Wildlife Sanctuary
One of the best things to do in Wayanad is to check out the famous Wildlife Sanctuary, which is also one of the most popular tourist destinations in the area. It covers an area of 344 square kilometers and is also known as the Wayanad Wildlife Sanctuary.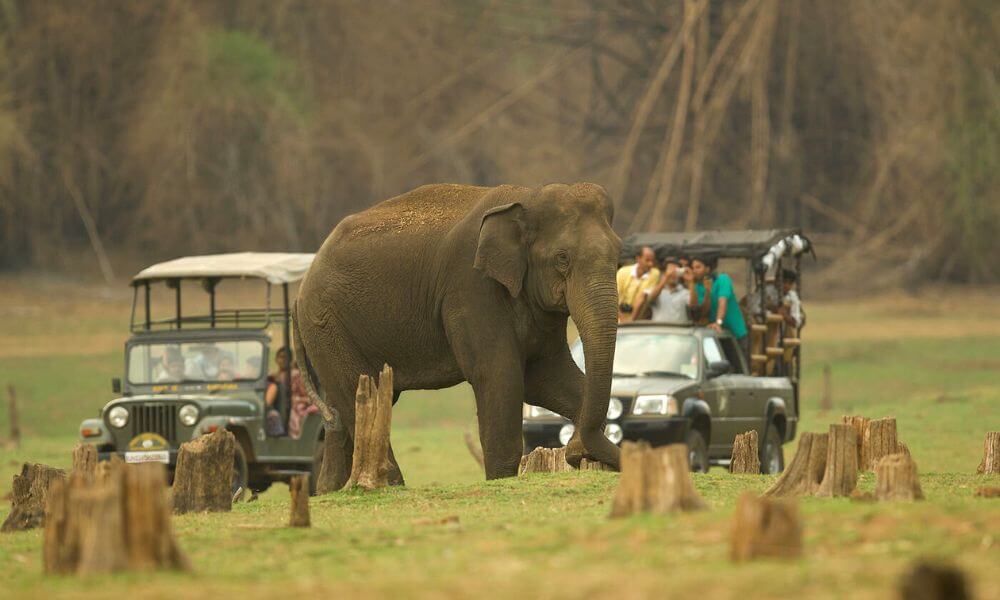 The Nilgiri Biosphere Reserve now includes the Sanctuary, the neighboring Mudumalai National Park in Tamil Nadu, the Bandipur National Park in Karnataka, and the Nagarhole National Park in Kerala.
Exciting jungle excursions are possible, and seeing elephants and seeing tigers, panthers, and peacocks is par for the course.
Banasura Sagar Dam
It is widely agreed that the Banasura Sagar Dam is the largest earthen dam in Asia and India. Visitors come from all around to enjoy the dam's scenic hiking trails, relaxing boating activities, and scenic picnic sites along the Banasura River.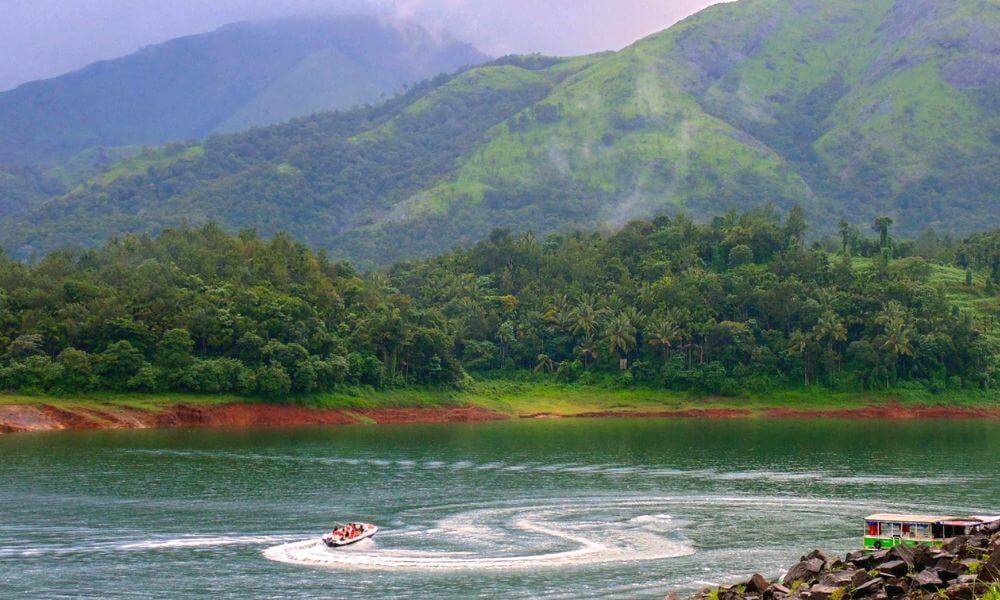 Visiting the mini-Hydel project in Banasura is an exciting thing to do in Wayanad, Kerala.
Explore Kuruva Island While Bamboo Rafting
Kuruva Island is a cluster of three beautiful islands spread across 950 acres in the middle of the Kabini River in Wayanad. Bamboo rafting is a popular activity in Wayanad, and for a good reason: the region is breathtaking.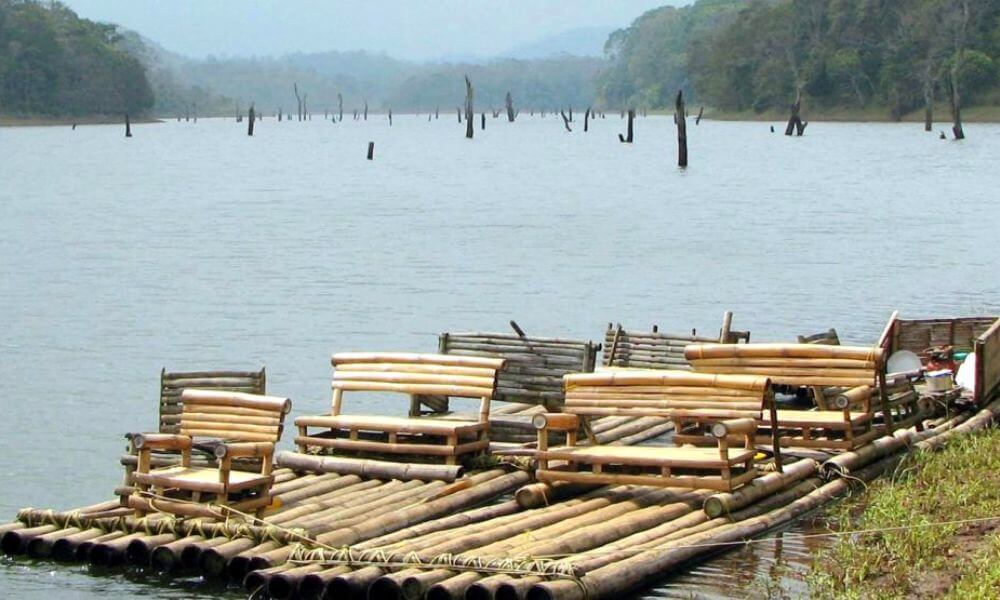 Some of the island's bridges are made of bamboo, and there are also several opportunities to go bird-watching, observe rare trees, and otherwise discover this paradise.
Edakkal Caves
The Edakkal Caves, located on Ambukuthi Hill at an altitude of 1,200 meters, are one of the best attractions in Wayanad. One of the oldest written history records comes from the Edakkal Caves, where pebbles are stuck between two gigantic stones.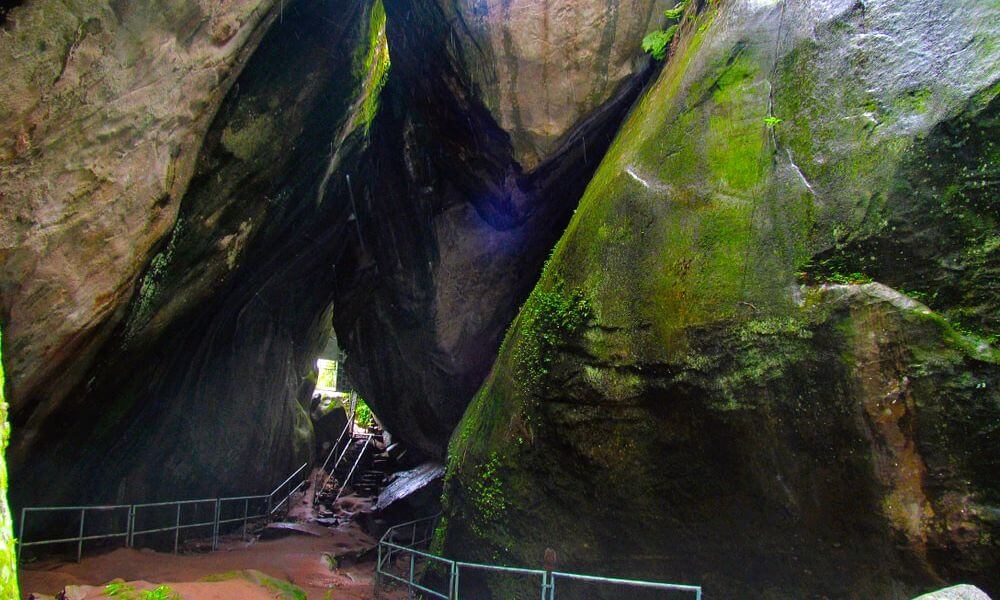 This must-see building is around 22 feet wide and 96 feet long, and it is completely covered with intricate carvings of ancient writings and paintings.
Neelimala Perch: Breathtaking Scenery
Visit Neelimala View Point in Wayanad to take in the mystical vistas of the verdant mountains, clouds, and stunning scenery. There are few better places in all of Wayanad than Neelimala View Point to stand in awe at the splendor of nature and thank God for his creation.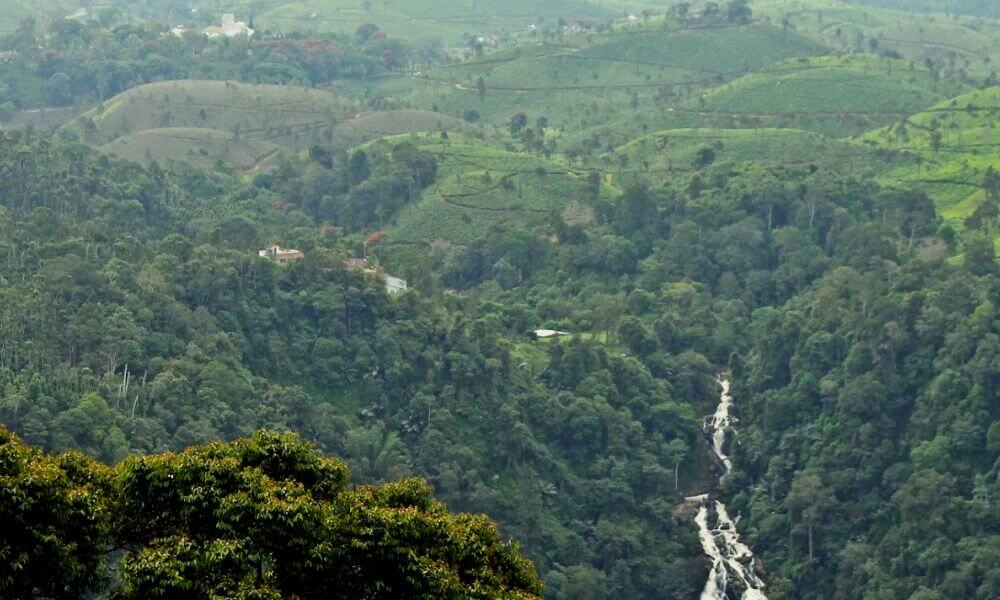 It is a captivating and thrilling experience. A picnic is one of the best things to do in Wayanad.
Boat Ride On Pookode Lake
Boating on Pookode Lake is a necessity if you're visiting Wayanad. The freshwater lake provides a haven for a wide variety of aquatic and avian life. Pookode Lake, shaped like India's map, is an excellent place to go boating with friends and family.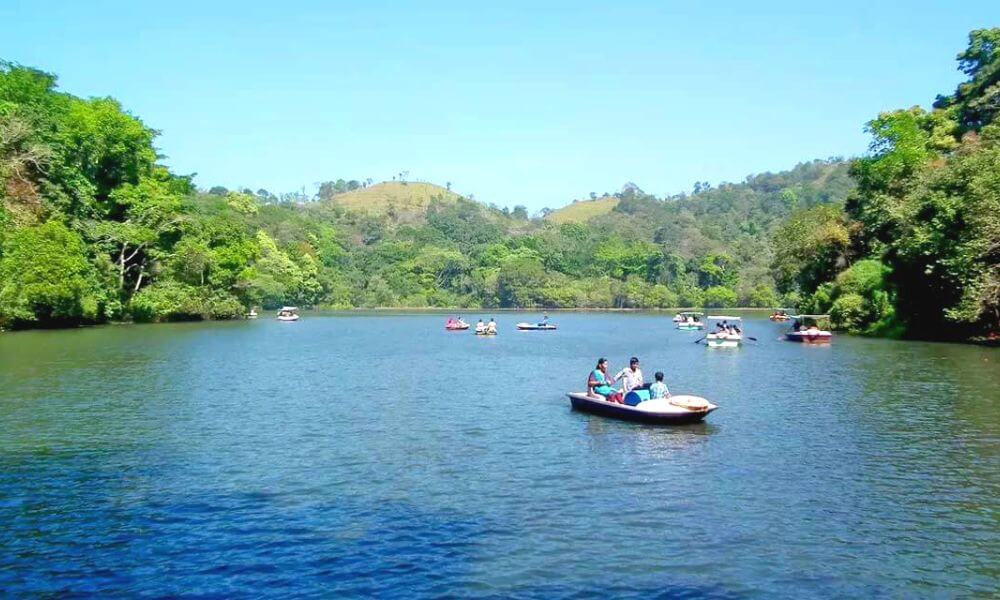 Wayanad also has many other things to do, such as shopping for local arts & crafts and spices, a nearby freshwater aquarium, and a pedal boat ride.
Wayanad Camping
Camping among the beautiful Kerala hills in Wayanad is a must. This is more than just a beautiful place to camp; it also has a wide range of exciting adventure activities, including fishing, trekking, and musical bonfire evenings.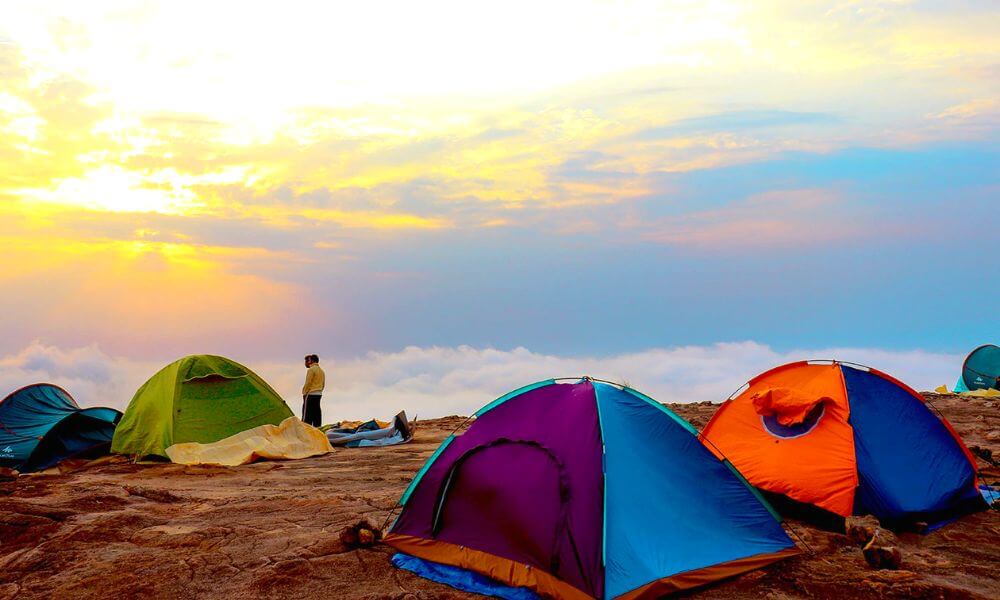 It's the place you only get to see once, with the exotic vibe and all the lush vegetation.
Brahmagiri Hills, Temple Of Thirunelli, A Precious Jewel
On the highest peak of the Brahmagiri Hills in Wayanad is the medieval temple of Thirunelli, which was built as a shrine to Vishnu. The Lord Brahma built this ancient Thirunelli temple and dedicated it to Deities Vishnu, Hanuman, Nagam, and Ganesh over 3000 years ago.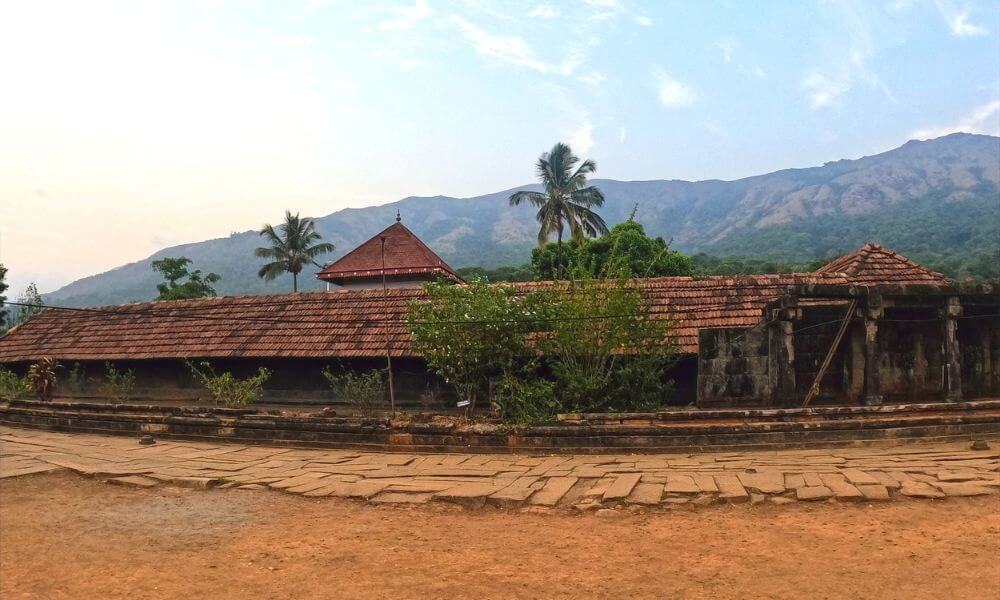 In addition, the stunning views from the peak make a trip to this temple in Wayanad, Kerala, an absolute must.
Vythiri Village Resort
Vythiri Village Resort is the ideal luxury resort in the center of nature if you're looking for the quietest activities in Wayanad. This resort is a must-see at least once in everyone's lifetime. This five-star resort in Wayanad has spacious, comfortable rooms for its visitors.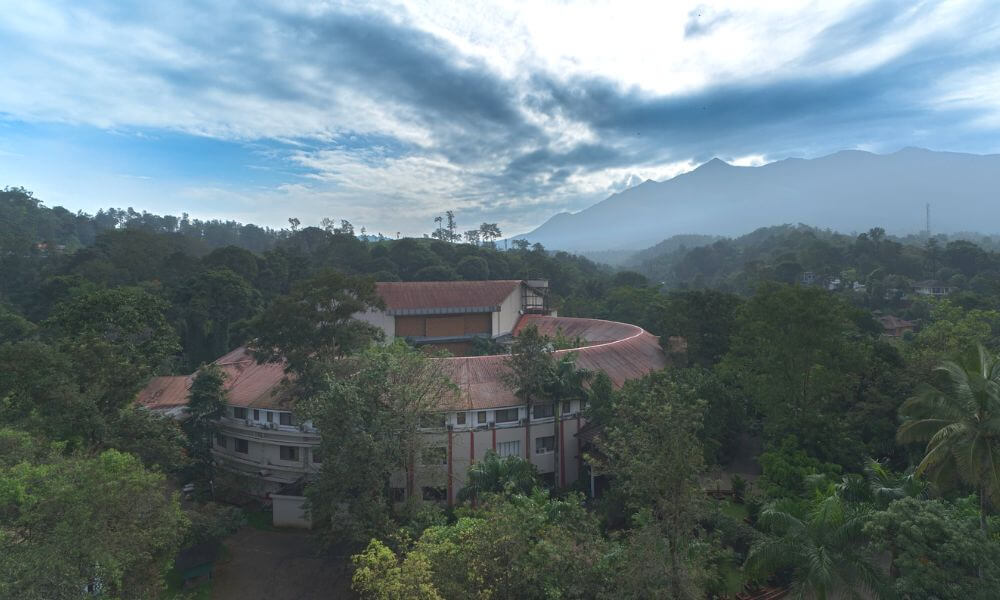 While enjoying one of their three restaurants, don't forget to treat yourself to an Ayurvedic massage, one of their specialties. An ideal setting among the hills, it is unquestionably one of the best Wayanad attractions.
The Vythiri Village resort is the name of the posh Wayanad spa resort. One of nature's best-kept secrets is the resort's stunning setting. The 200-room, 5-star resort in the sleepy mountain town has all you need for a relaxing getaway.
Take in the sights and sounds of Chembra Peak and the Karachi stream, and inhale the seductive aroma of nearby spice plantations on your relaxing trip. Excellent Ayurvedic care is available at the spa, which is itself remarkable.
Each room is designed to provide a peaceful retreat.
Chembra Peak
The Chembra Peak is a popular trekking destination in Wayanad due to its relatively low elevation of 2,100 meters (6,900 ft). Those who receive the appropriate permission permits from the Meppadi Forest Department may trek to the peak in about three hours.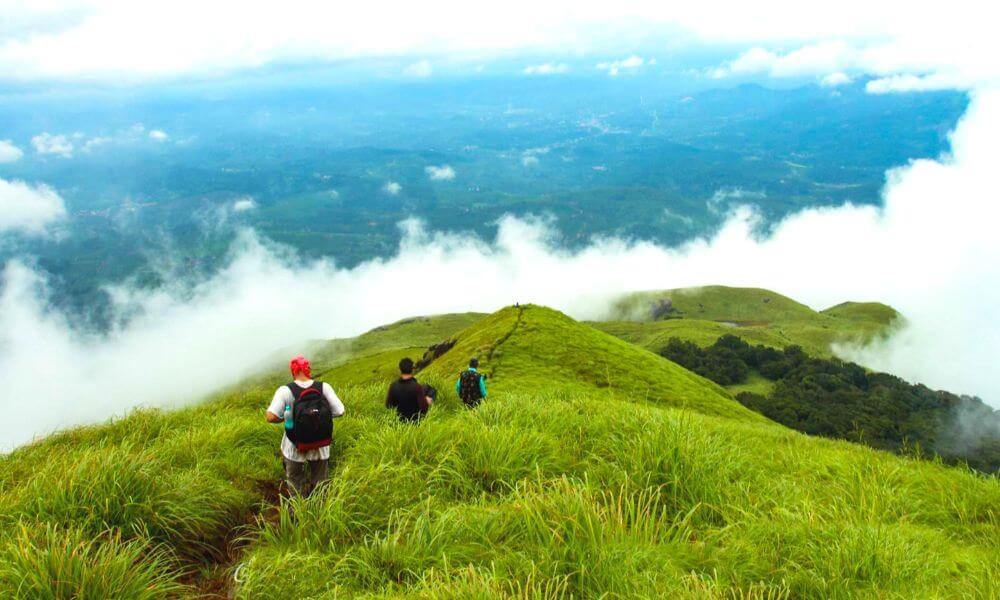 Where they will be rewarded with stunning views over the Kozhikode, Malappuram, and Nilgiri districts, one of the best things to do in Wayanad is to see the heart-shaped lake that sits on the side of the road and never runs dry.
Among the many thrilling hikes in Wayanad, the ascent of Chembra Peak stands out. The 6,900-foot-tall Chembra Peak is a popular destination for hikers, eco-tourists, and intrepid explorers.
Obtaining a hiking permit from the Forest Service is necessary for hiker and animal safety, but the thrills you'll experience will make the wait worthwhile. On the ascent to the peak, you'll pass a heart-shaped lake that never drains.
Hridaya Saras, as it is called in Wayanad, is another popular tourist destination. Two kilometers of ascent from the lake will get you to the summit of Chembra Peak. You can see from there over a wide swath of the landscape.
Choose your favorites and include them in your Wayanad itinerary to ensure you don't miss out on any of the great things you can do in this city.
Read More:
Zipline In Wayanad: Check Out Best Zipline Spots!
Romantic Getaways: The Best Wayanad Honeymoon Resorts!
Tree House Stay: A Unique Way To Experience Wayanad!