Attractive Tourist Spots In Fort Kochi: The First European Township In India!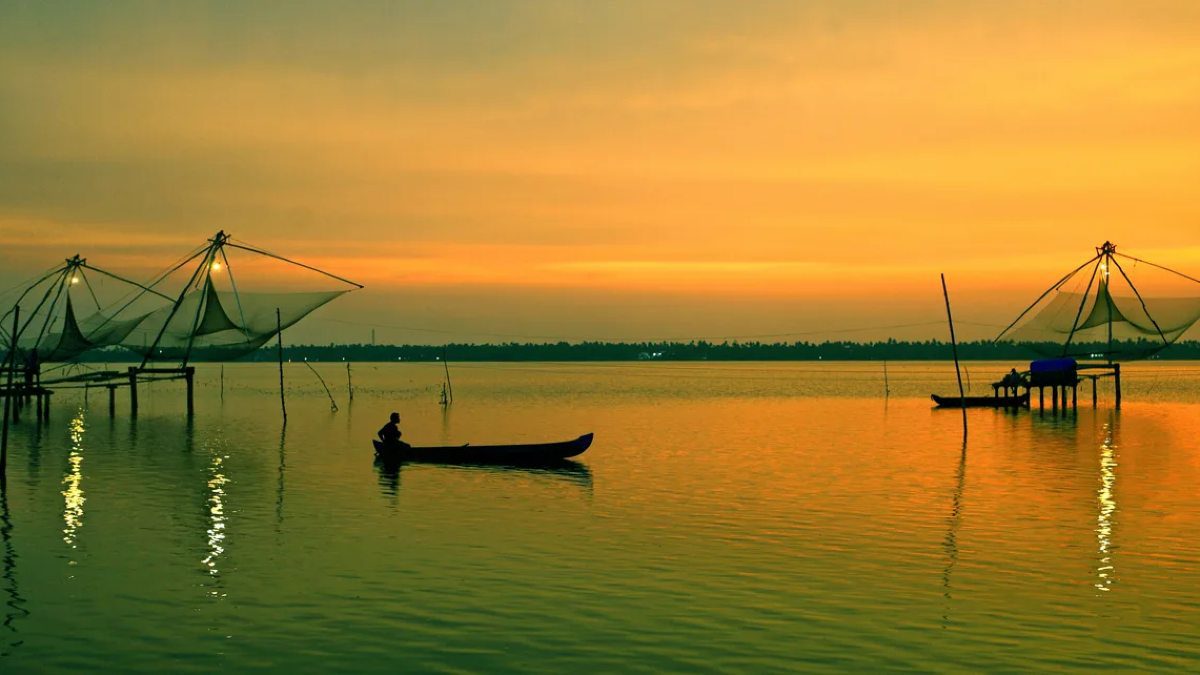 Fort Kochi, also known as Fort Cochin is a beautiful neighboring place of Kochi city in the Kerala state of India. Fort Kochi got its name from Fort Manuel of Cochin, the first European fort in India that was under the control of the Portuguese East Indies. There are many tourist spots in Fort Kochi.
A must-visit destination due to its attractive tourist spots and diverse culture, the natural beauty of this place will leave you spellbound. Blessed with many water-bound islands and islets, Fort Kochi is a tourist place flocked by both domestic travelers as well as foreigners in huge numbers. With nearby places like Mattancherry, Fort Kochi takes you back to a different time period, the grand legacy and culture that you would love to explore.
Must Visit Destinations In Fort Kochi
Let's quickly check out the most attractive tourist spots in Fort Kochi and leisure time activities where you can spend quality time with your loved ones.
Santa Cruz Basilica
One of the eight basilicas in the country, the Santa Cruz Cathedral Basilica is a heritage edifice of Kerala. The history of this marvelous church dates back to the 16th century. Constructed using the Gothic architectural style, the interior of the church has a large number of arches and a beautiful altar.
Decorated by the famous Italian painter Fr Antonio Moscheni, the main altar will grab your attraction for sure. The other major attraction includes a reproduction of Leonardo da Vinci's famous painting, the 'Last Supper'.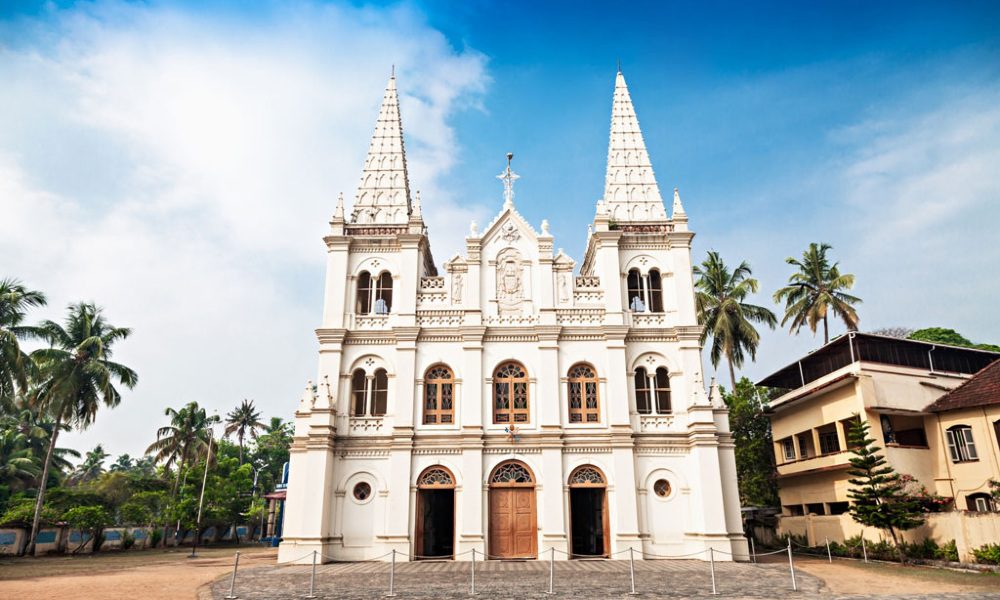 Maritime Museum
The Maritime Museum in Kochi is an ode to the Indian Navy that has found a place among the top 10 naval forces in the world today. Housed within INS Dronacharya, you can view the proud history and evolution of the Indian naval forces that are kept on display at this museum.
It covers various incidents of historical importance such as Kerala's trade connections with the Arabs, the heroic acts of Kunjali Marakkar, and the clout of the country's maritime power in Southeast Asia. Also, there is also a section dedicated to the victories celebrated by the navy post-independence.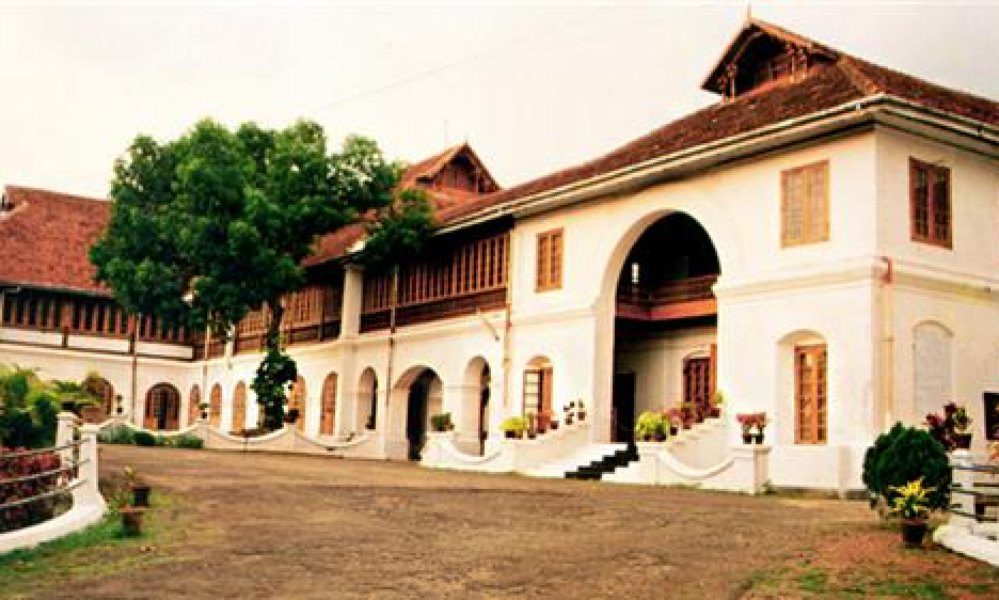 Mocha Art Cafe
If you wish to unwind at an art cafe, then Mocha art cafe should be at the top of your list. Located at Mattancherry, it is a 16th-century building converted into a beautiful cafe-restaurant.
Apart from watching the beautiful artworks, you can also taste a wide variety of cuisine ranging from Italian, Israeli, German, Mexican, and continental food.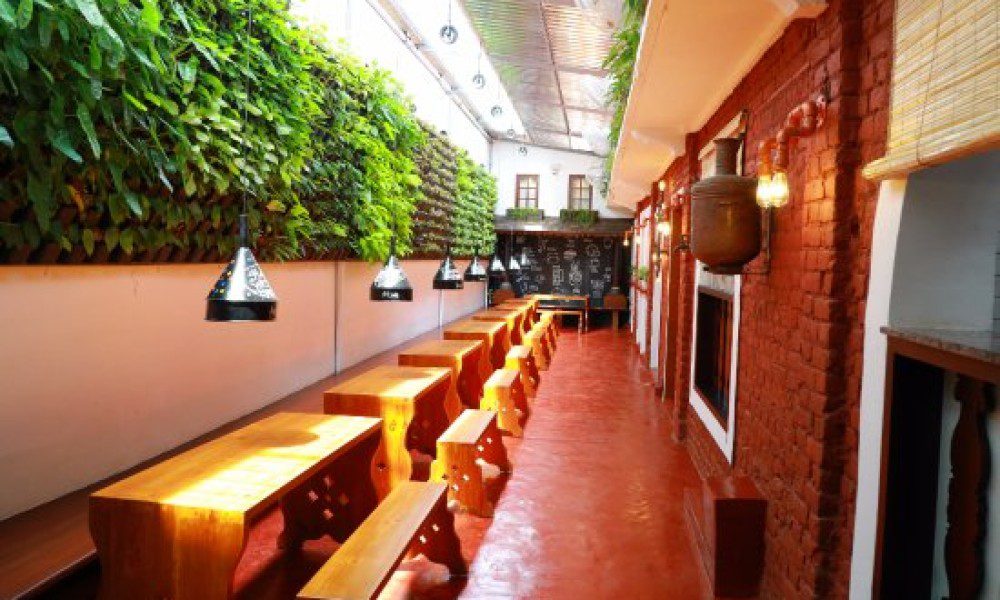 St Francis Church
The St. Francis CSI Church holds the distinction of being the first Portuguese church in the country. The history of the church dates back to 1503 when it was founded by Pedro Alvarez De Cabral. During the time of its renovation in 1516, the church's facade drew inspiration from the Persian style.
A peculiarity of St Francis Church is that there is only one cross here and there are no other idols. The other attractions include the tombstones of the Portuguese, wooden flooring and ceiling, and a fan that is very old.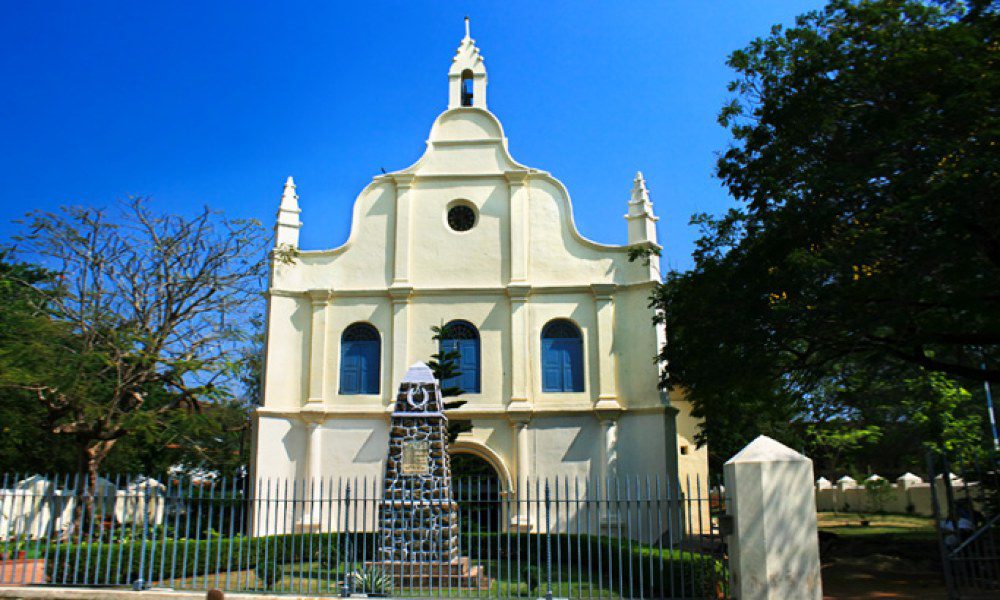 Chinese Fishing Nets
The huge cantilevered Chinese fishing nets are a prominent tourist attraction in Fort Kochi. These nets are believed to be introduced here by Zheng He, the Chinese explorer from the court of Kubla Khan.
Constructed using teak wood and bamboo poles, these nets top the list of attractions frequented by photography enthusiasts. To get a better view of Chinese fishing nets, you can visit Vasco da Gama Square.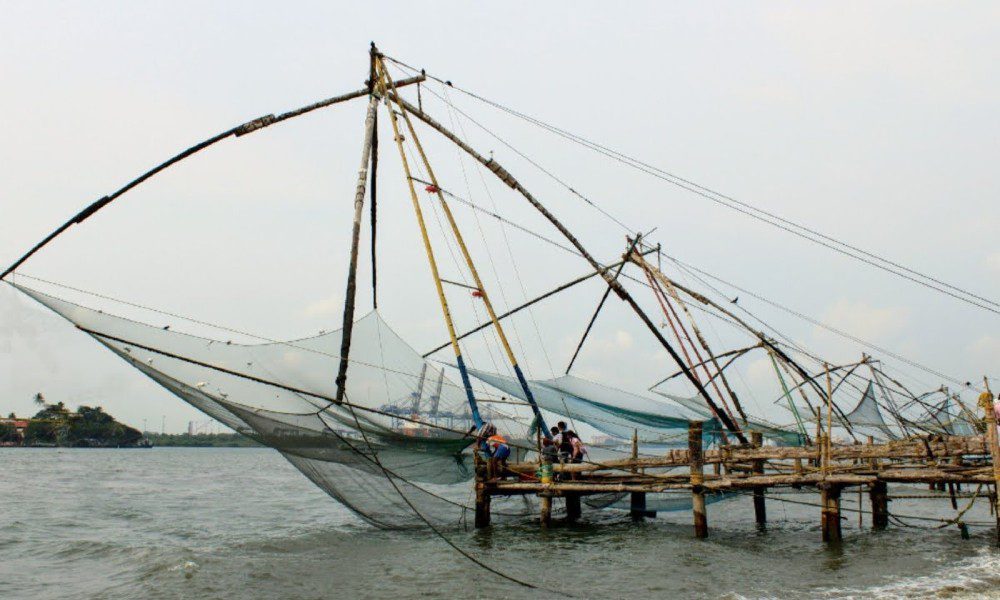 Dutch Palace
Dutch Palace, popularly known as The Mattancherry Palace is an architectural marvel built in Kerala style with colonial influences. It is believed to be built by the Portuguese around 1545 C.E, as a gift to King Veera Kerala Verma who belonged to the Kochi dynasty. Dutch Palace is the most attractive tourist spot in Fort Kochi.
An aspect that deserves special mention here is that the palace is the home of the deity of the royal family, Pazhayannur Bhagavathy. The double-storied palace houses an amazing collection of sheathed swords, daggers, axes, and royal caps and coins issued by the Kings of Cochin.
At Mattancherry Palace, the beautiful mural paintings housed in an area of almost 300 sq. km will leave you mesmerized for sure. The paintings include portrayals of Hindu Gods such as Lord Krishna of Guruvayur Temple and characters from epics such as Ramayana and Mahabharata.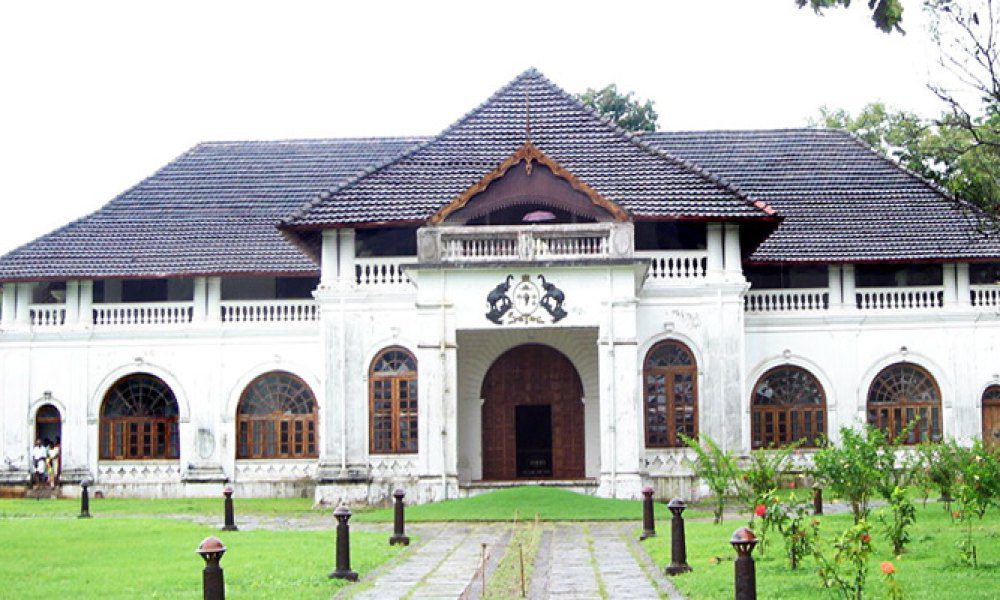 Jewish Synagogue
Also known as the Paradesi Synagogue, Jewish Synagogue was built in 1568. The synagogue and the large main hall welcome you with a rare collection of antique objects. The other major attractions include the glass chandeliers imported from Belgium in the 19th century, hand-painted floor tiles with the patterns of blue willows, a pulpit with brass rails, and an exclusive gallery for women.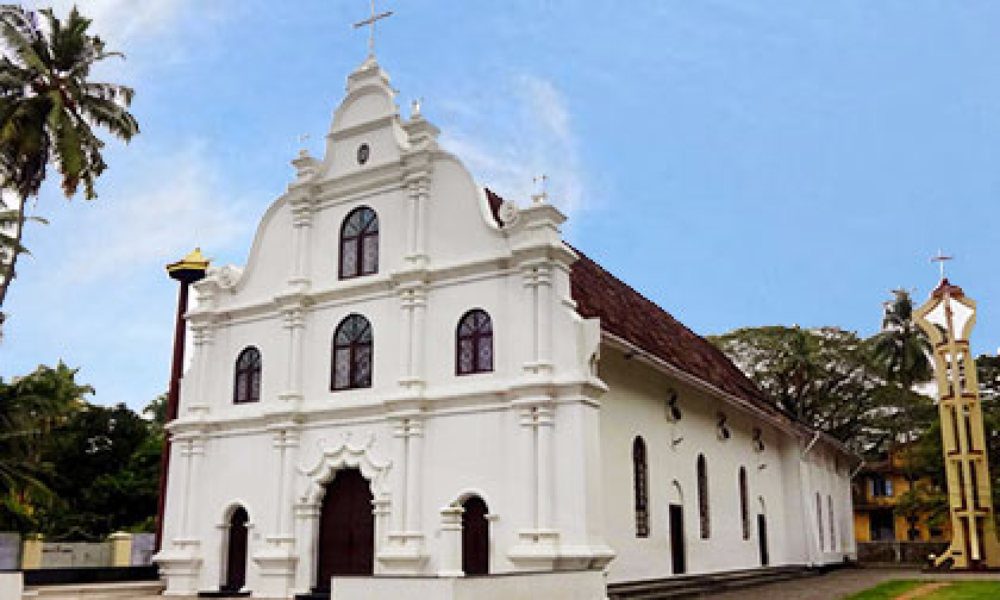 Kerala Kathakali Center
If you are an art lover who loves to watch ancient dance forms, then Kerala Kathakali center is a must-visit destination. It was established in the year 1990 as an institution for conducting Kathakali classes.
A 300-year-old classical dance form, Kathakali is a unique combination of dramatic make-up, facial expressions, gestures, and soothing music. Kerala Kathakali center also promotes martial arts and music.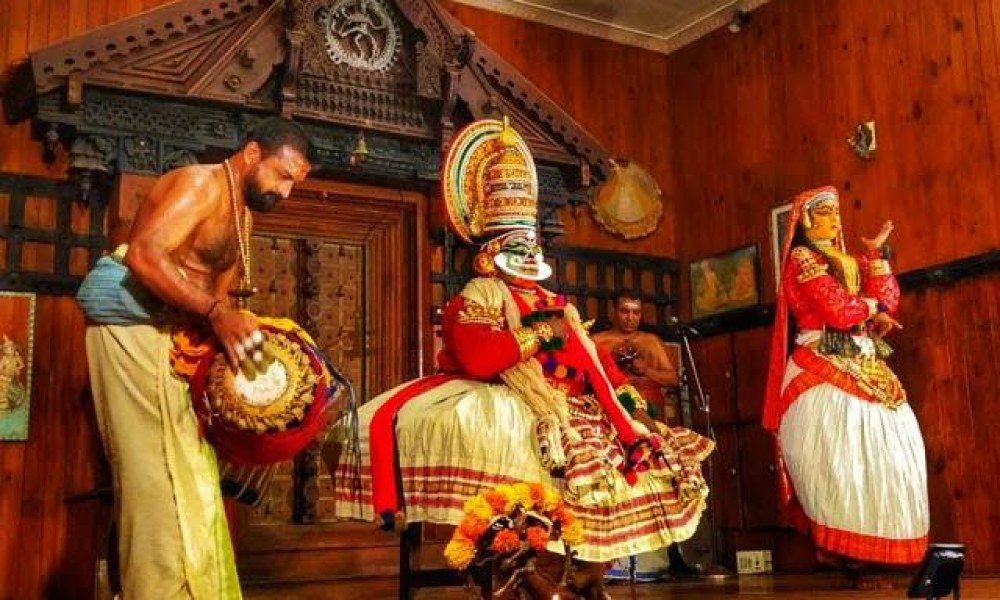 Kochi-Muziris Biennale
The largest art exhibition in India, Kochi-Muziris Biennale is an international exhibition of contemporary art. Apart from displaying global aesthetics and experiences, Biennale also serves as a platform for interactions between curators, artists, cultural practitioners, and the public.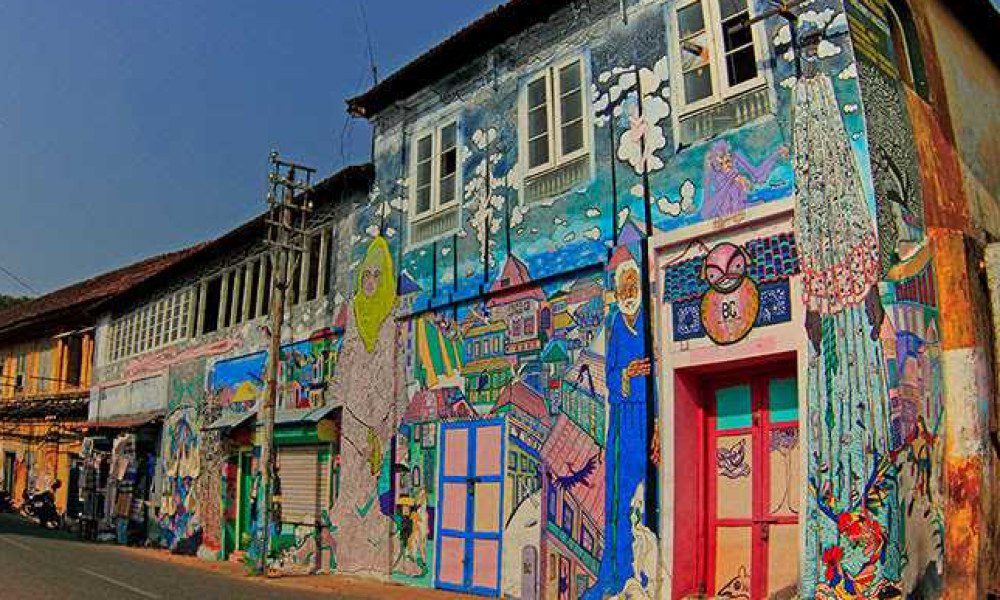 How to reach Fort Kochi
By air – The distance from Fort Kochi to Kochi International Airport is just 45 Km. There are lots of buses and taxi services available at the airport
By rail – The two major railway stations in the city are Ernakulam Jn (or Ernakulam South) and Ernakulam Town (or Ernakulam North). From Ernakulam Jn station, Fort Kochi is 13 km away and from Ernakulam Town station, it is at a distance of 16 Km.
By road – From the main bus station in Ernakulam, Fort Kochi is just 15 Km away. Here you will get plenty of state-operated and private bus services connecting to different parts of Kerala.
Read More:
Top 10 Tourist Places In Dhanaulti, You Can Plan To Visit!
Top 10 Tourist Attractions In Haldwani, India!