Exploring Yercaud Hill Station: A Complete Tour Guide!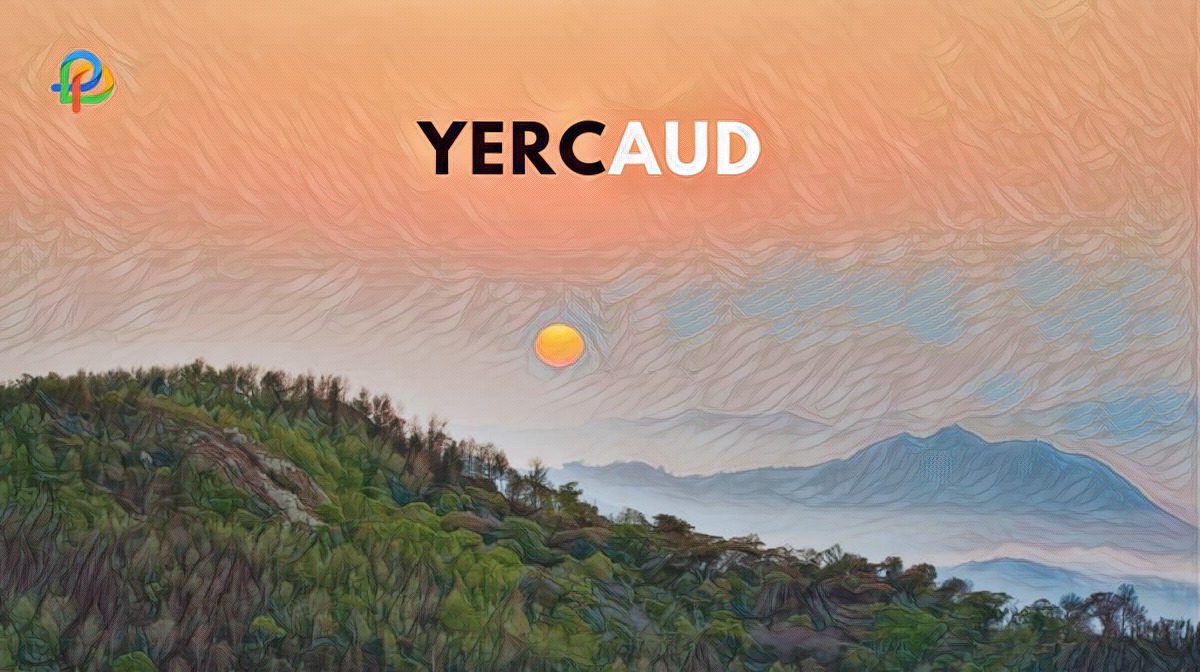 Yercaud is a hill station in Salem District in Tamil Nadu, India. This hill station owes its name to the flourishing forests near the lake as the name signifies 'Lake Forest.' The abundance of trees surrounding the lake makes this location divine. Since it means "Lake Forest," the name Yeri-Kaadu was given to it by the locals with affection.
This hill station is considered to be the 'jewel of the south' owing to its abundant lush greenery. Yercaud is a picturesque hill station that is known for its sprawling coffee and tea estates, spice plantations, and fruit orchards such as orange, jackfruit, etc. Overall, Yercaud is the ideal location to enjoy temples, caves, and viewpoints all in one location.
In our extensive travel guide to Yercaud Hill Station, we've included some of the most popular searches and provided directions for visiting this place.
Location
Yercaud hill station is located in the beautiful Shevaroys range of hills in the Eastern Ghats of Tamil Nadu. This is at an altitude of 1515 meters above sea level. The highest point of Yercaud hill station is the temple named Servaroyan at 1623 meters. It is well connected with Salem Town through the highway of 28 km.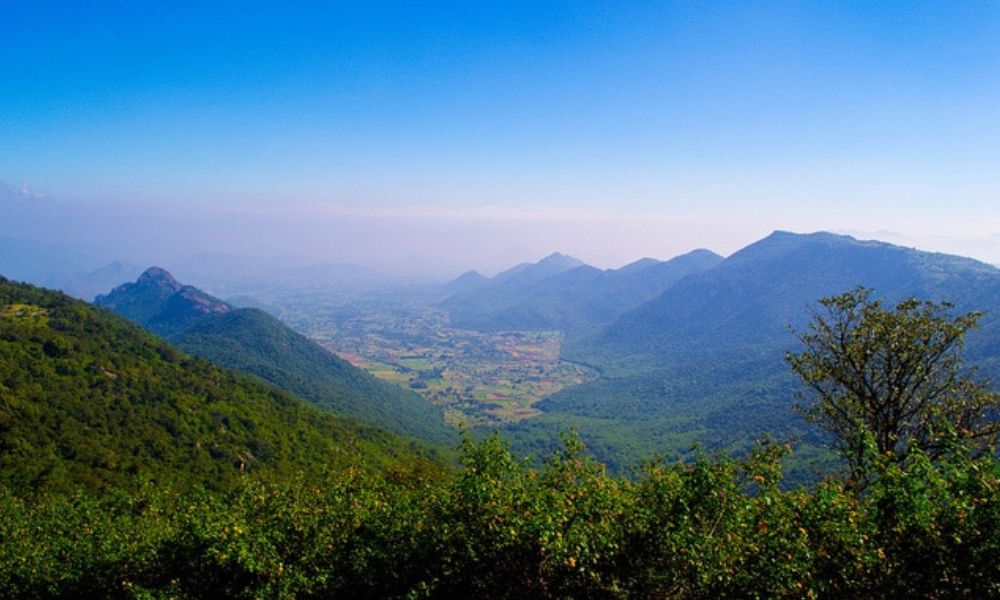 Climatic Conditions
Yercaud Hill Station has a moderately humid subtropical climate which is defined by a pleasant climate throughout the year.
Summer Season: The summer season in this hill station takes place in the month of March and June when it's mildly hot and perfect for sightseeing. It is the time of the flowers and bees, with the fragrant coffee blossoms and the multitude of exotic flowers that are displayed during the Annual Summer Flowers Show festival which happens every year in the month of May for a 7- day exhibition. So, when visiting Yercaud book your accommodations in advance as it gets crowded during this season.
Monsoon & Autumn Season: Yercaud experiences monsoon and autumn in the months of July and October. This region's experiences were medium to low rainfall ranging between 1500 to 2000 mm till mid-September. Then, the autumn season starts when the coffee bushes blossoms. It should be avoided visiting in this season as rain might hamper your plans, but rain also makes the place very beautiful which you don't want to miss either.
Winter Season: After the monsoon season from the months of November to February, Yercaud turns abundantly green which looks very pretty. Winter nights are very cold as the temperature ranges between 12 to 25 degree Celsius. This season is a great time to trek up the eucalyptus tree-lined hill slopes to view and capture the scenic beauty along with pretty birds like Emerald Doves and Racket Tailed Dragons that can be seen during the trek.
Tourists Attractions
Some of the most famous tourist attractions are:
Yercaud Lake
Yercaud Lake gives wonderful lush green plains and panoramic views of the mountains along with the authentic food joints at the lakeside. So, if you love nature and food, you must visit this place.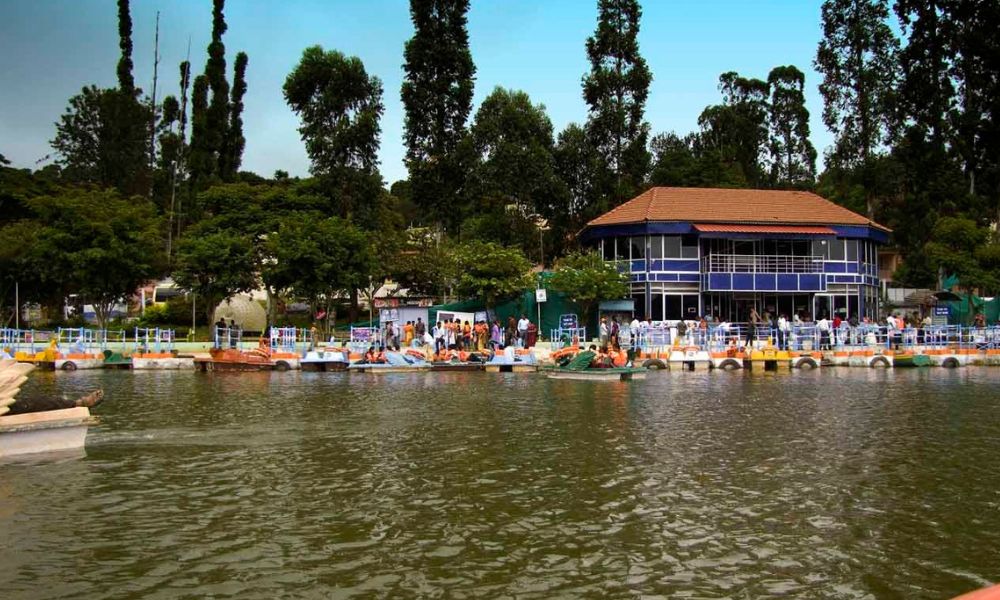 Servaroyan Temple
Servaroyan Temple is a historic cave temple located at the highest altitude of 1623 meters in Yercaud. The deities of the temple are Lord Murugan and Mother Kaveri. It is a heaven for Hindu devotees.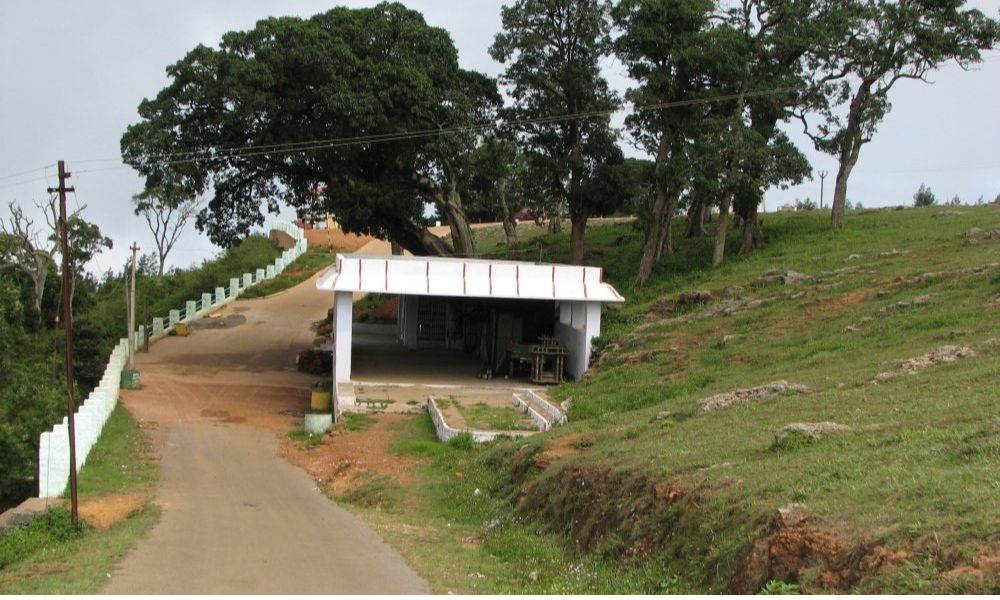 Pyramid Point
Pyramid Point is one of the most famous tourist attractions which offers the most wide-ranging sight of the hills. This has four loads of shingles heaped like a pyramid. One should come here in the daytime for the best views.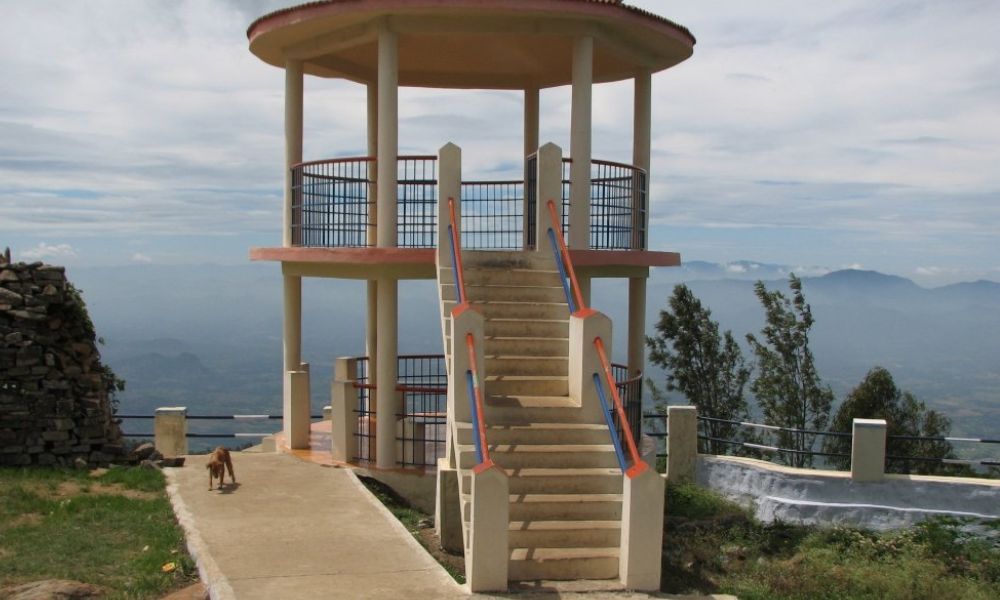 Other tourist attractions include Botanical Garden, Bear Cave, Kiliyur Waterfalls, Kottachedu Teak forest, Deer park, lady's seat, etc.
Best Time To Visit
Yercaud Hill Station is pleasant all around the year and offers a captivating scenic view of the hill station. The best time to visit Yercaud hill station is during the winter season the months starting from November to February. This hill station can also be visited during the summer season as it is very pleasant to roam around the hill station but it can be a bit humid. Moreover, one can enjoy the annual 7-day festival or exhibition of Lord Servarayan that takes place in the middle of the month of May. The tour guide will help you to choose the best hotels, restaurants, and room services.
How To Reach?
Yercaud Hill Station can be reached via various modes of transportation such as by air, by train, and by road.
By Air: As it is a hill station, it doesn't have an airport of its own. The nearest international airport is Tiruchirappalli International Airport, Tamil Nadu which connects globally and is about at a distance of 165 km away from Yercaud Hill Station. But, for the direct flight from India, it is connected to Chennai only so from other states we have to take a connecting flight.
By Train: Yercaud Hill Station doesn't have a railway station of its own. The nearest railway station is in Salem Town which is around 35 km away. The Salem Junction is the railway station's name and Yercaud Express from Chennai is the train that is easily available to reach Yercaud. Another railway station is Danishpet Railway Station which is close to Yercaud. From the railway station, you can take a bus or taxi to reach the hill station.
By Road: Yercaud Hill Station has well-linked and maintained roadways within Tamil Nadu and the neighboring states like Kerala, Karnataka, etc. From Salem, you can take an hour's drive by your own car or cab to reach the hill station. Further, you can travel by bus as there are government as well as private bus operators from Salem with good-conditioned buses. The TNSTC provides a smooth journey from Salem to Yercaud Hill Station.
Food and Accommodation
Food: The most famous food of Yercaud is the Saapadu Thali which is a traditional meal that is served on the banana leaf. If you are a non-vegetarian, try the most popular Chettinad Chicken which is made with traditional spices and coconut. Other famous foods in Yercaud hill station are Kola Urundai, Paniyaram, and Thogayal. Then, end your meal with Sweetmeats that have the flavor of payasam, sweet Pongal, and Kesari. One should try these delicacies when visiting this hill station.
Accommodation: Every year, a sizable number of tourists descend upon Yercaud. As a result, there are many hotels available here at affordable prices. At very affordable prices, camping and homestays are both offered. One of the best hotels in Yercaud is Emerald Lake Hotel because it has some gorgeous views.
Read More:
Gopalpur: A Complete Travel Guide 2023!
Yercaud: Explore The Hill Station Near Salem | Tamil Nadu!