2022- Perfect Time And Places To Visit In Shimoga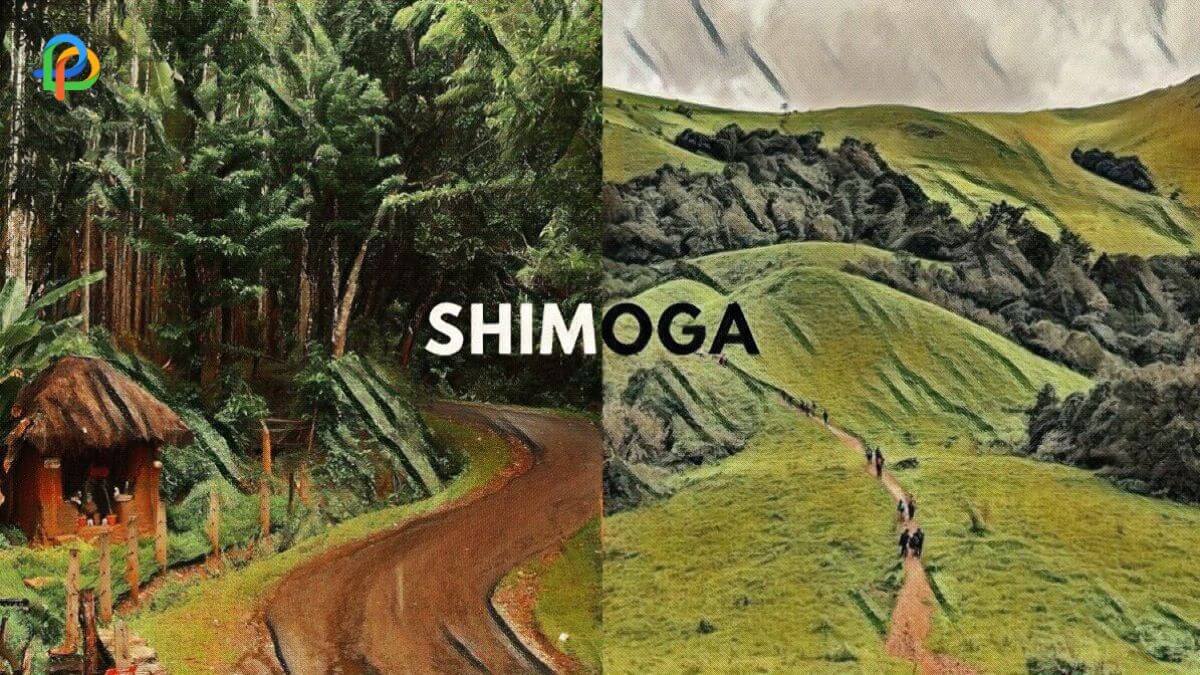 Shimoga, also known as Shivamogga, is a city and the district headquarters of Shimoga district in the Indian state of Karnataka. The name of the city is inferred from the word "shivmoga." According to the etymology, Shiva drank the Tunga River water using "Mogge," hence the name Shiva-mogga." The city is located on the Tunga River's banks.
The city is known as the "Gateway of Malnad" because it serves as the gateway to the hilly region of the Western Ghats. The city is located 569 meters above sea level and is surrounded by lush green paddy fields, areca nut groves, and coconut groves. It is 267 kilometers from the state capital of Bangalore and 195 kilometers from the port city of Mangalore.
Despite its small size, Shimoga celebrates various festivals with great zeal, including Pongal, Hampi, the ten-day Sahyadri festival, and Ganesh Chaturthi. The Karnataka Sangha Book Fair, held annually in Shimoga, features books from over ten thousand publishers. A horticulture exhibition is also held at the city's Mahatma Gandhi Park at the end of the year. The use of ingredients such as coconut, jaggery, and tender mango distinguishes the local cuisine.
Places To Look Out In Shimoga
Kodachadri Hills
It is a mountain peak and a state natural heritage site. Kodachadri, Karnataka's tenth-highest peak, can also be seen from the Kollur Mookambika Temple. It is the crowning jewel of the Western Ghats, with grassy hillocks and high elevations. It is surrounded by dense forests that are home to many rare plants and animals. In fact, these forests are rich in biodiversity, with many endemic species of flora and fauna.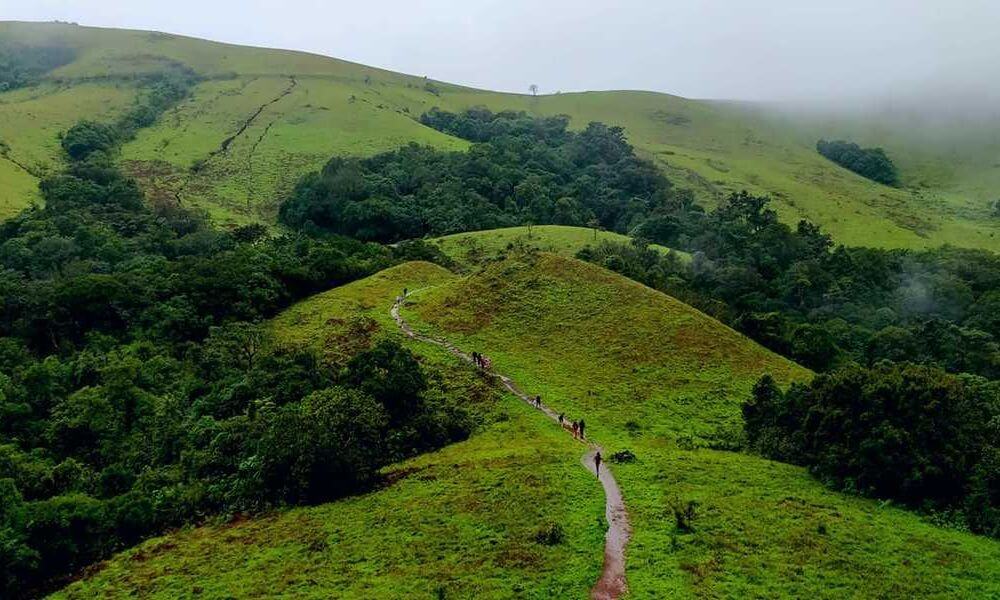 There are many beautiful and unusual animals and birds to see here, including the Indian Rock Python and the Langur, among others. It is also one of the Shimoga locations that have preserved its history. If you have the ability to trek to the peak, do so because there are many historical structures that will transport you back in time.
Jog Falls
Jog Falls, the country's second-highest and tallest un-tiered waterfall is a delight for all. This waterfall, also known as Jogada Gundi or Gerusoppa falls, is surrounded by dense forests and cascades from a height of 253 meters. Jog Falls, formed by the Sharavathi River, is divided into four sections: Raja, Rani, Rocket, and Roarer. The massive fall, complete with foamy water and sound, is a sight to behold and one of the best places to visit in Shimoga.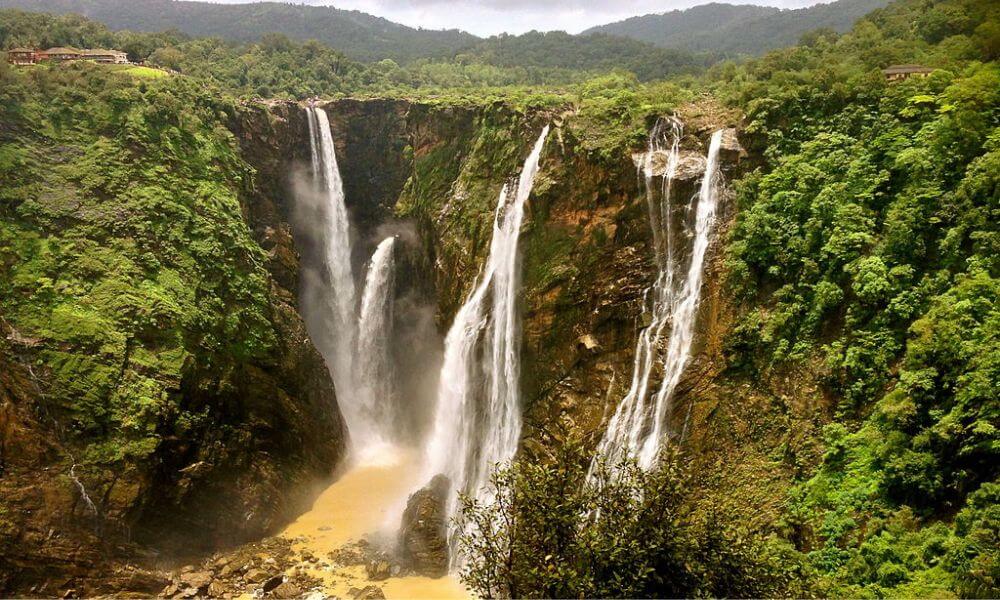 This is one of Karnataka's most beautiful waterfalls. Trek down to Watkin's platform to admire the cascade's majesty or swim in the plunge pool formed at the base. One can also visit the nearby Sharavati Wildlife Sanctuary's backwaters and engage in thrilling water sports such as kayaking. This fall is open from 7 a.m. to 7 p.m. for 12 hours.
Agumbe
It is known as the "Cherrapunji of South India," and is a small town in Karnataka's Shimoga district. This biodiverse region has the most rainfall in South India and the second-highest yearly rainfall in India. Agumbe is a rewarding experience because it is surrounded by scenic beauty and hiking trails. It is one of the world's last remaining lowland rainforests.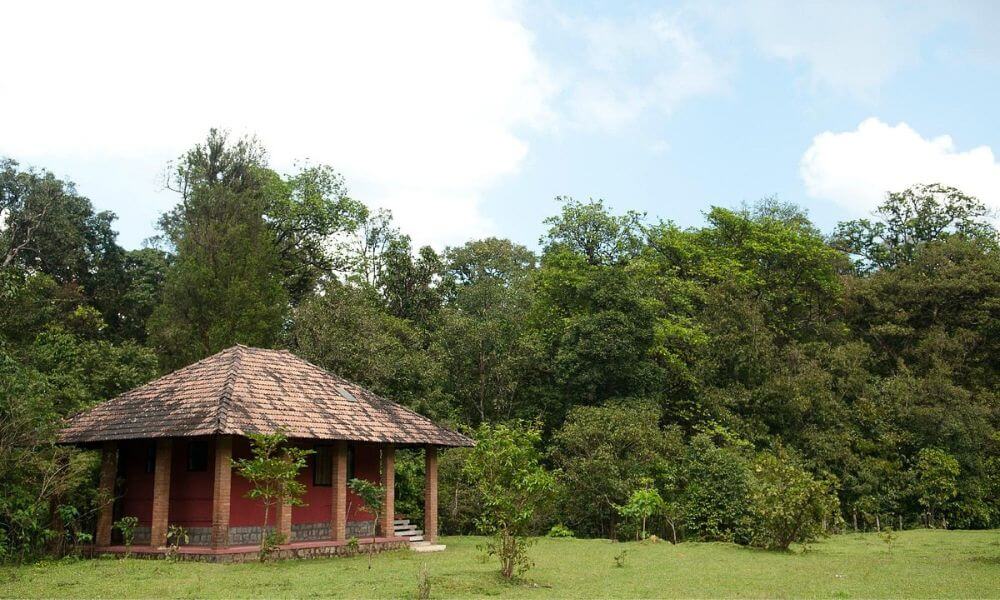 It is home to a number of rare medicinal plant species, including Myristica, Listsaea, Garcinia, Diospyros, Eugenia, and others, earning it the nickname "Hasiru Honnu." Agumbe provides excellent trekking opportunities, attracting adventurers to an off-the-beaten-path location in the heart of nature.
Honnemaradu
It is a lively town hidden behind the rambling basins of the Shravathi River, and appears to be a shy place. It's a lovely town with lush green plants and trees, and it's a great place to just sit and admire the scenery. It is without a doubt one of Shimoga's most beautiful and underappreciated tourist destinations.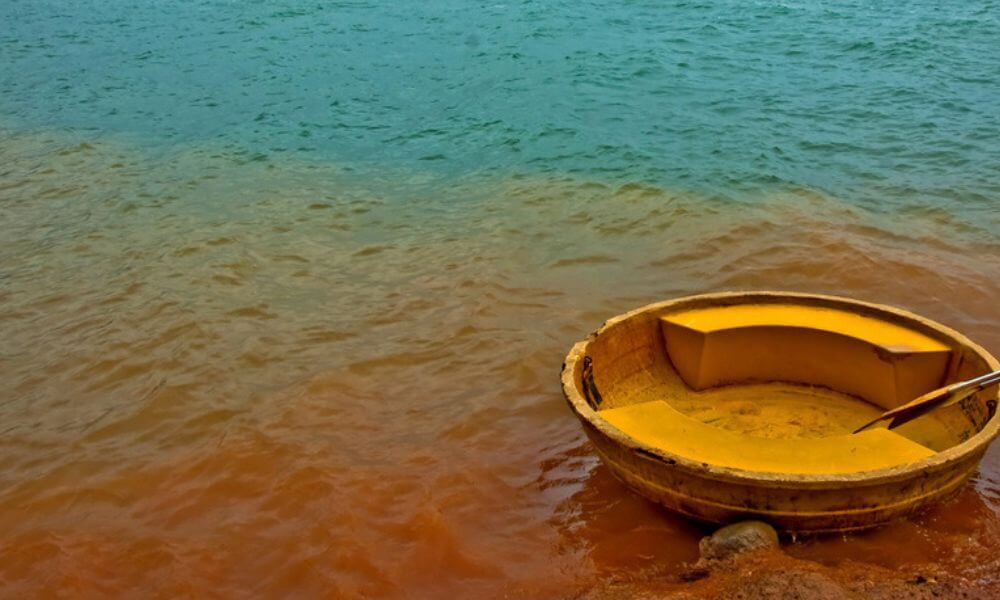 One of Honnemaradu's highlights is the lake with the same name as the town, from which you can witness one of the most arresting and spectacular sunrises and sunsets. Honnemaradu is suitable for all ages, from children to adults to senior citizens.
Those who prefer to spend their time quietly enjoying nature can do so, while those who prefer to be more active can participate in a variety of exciting adventure sports such as kayaking, canoeing, rafting, and more. The months of October to December and March to April are ideal for a visit.
Keladi
This temple town is in the Karnataka state's SagarTaluk. This historic town is a relic of the Keladi rulers, who were the Vijayanagara Empire feudal. The Rameshwara Temple, built in the Hoysala and Dravida styles, is the main attraction in Keladi. The temple, though humble on the outside, contains a treasure trove of intricate carvings and revered deities on the inside.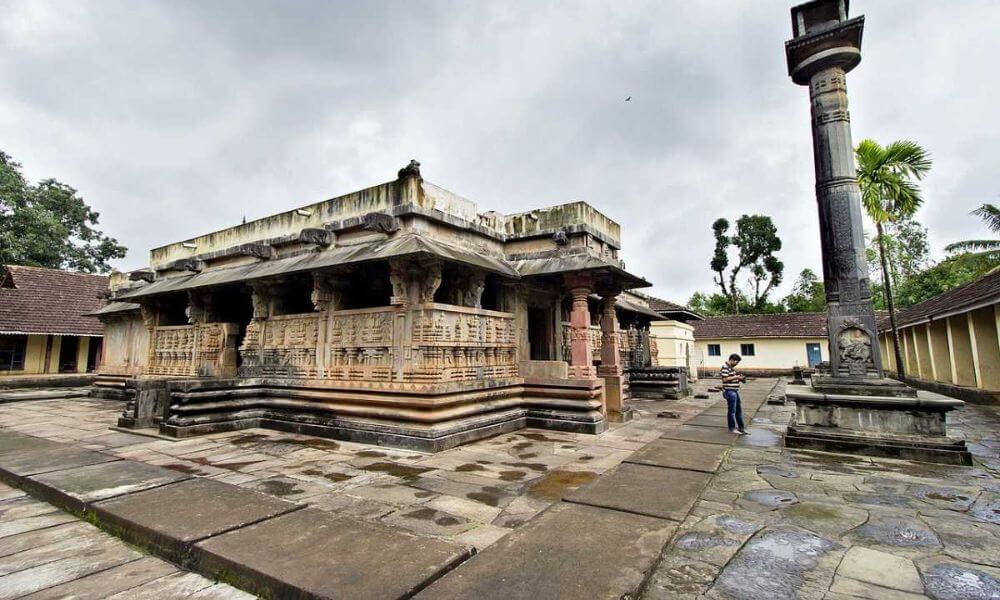 Lord Rameswara (Linga and Nandi), Lord Veerabhadra, and Lord Ganesh are the deities housed in the temple. The pillars are carved with epic gods and goddesses as well as animals. The legendary (fictional) two-headed bird Garudabande can be found on the ceiling. It is open daily from 6 a.m. to 8 p.m.
Sakrebailu Elephant Camp
Sakrebailu Elephant Camp is a place where elephant herds can be seen being trained. It is a popular tourist destination, located approximately 14 kilometres from Shimoga. Elephants at this eco-tourism facility have been trained by skilled mahouts. Wild elephants can be seen in their natural habitats, bathing in the backwaters and interacting with their young. It is a beautiful sanctuary on the Tunga River.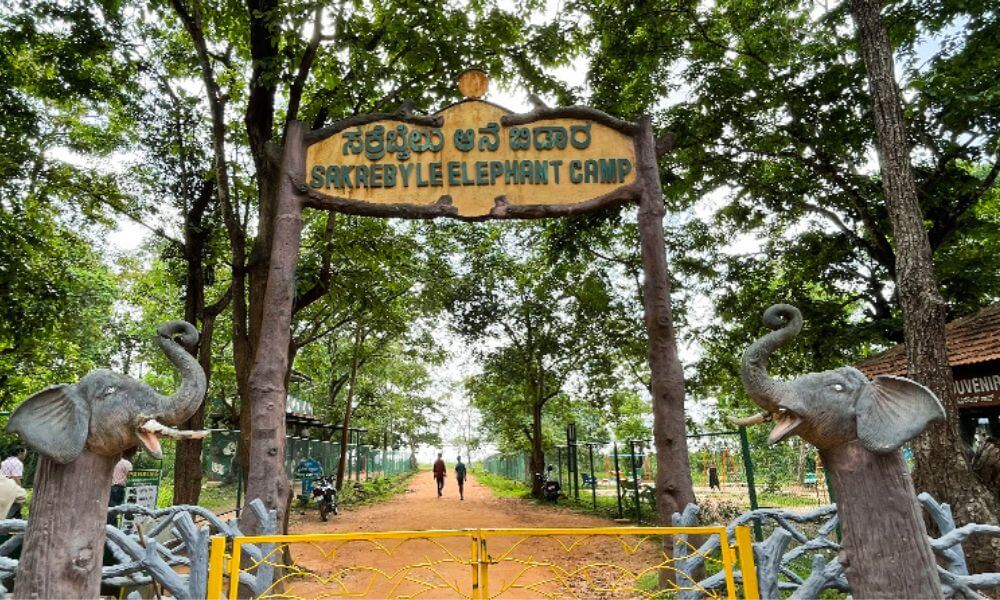 There is no unethical elephant treatment at the camp. The wild elephants are brought to the camp and tamed, as well as fed and cared for. As a result, visitors can interact with the elephants up close and personal, as well as feed them specially prepared food by the Mahouts. Watch the elephants bathe in the backwaters before 9 a.m.
Dabbe Falls
It is a hidden gem in Karnataka's Shimoga region, nestled within the lush green folds of Saravathi Wildlife Sanctuary. Nature lovers and explorers are drawn to the lush forest and the beautiful stream of water cascading down the cliff. The native word 'dabbe' translates to 'steps' because the stream bed of the falls resembles steps. The waterfalls and pools in each step overflow and form a cascading wall of water down to the next step, and so on.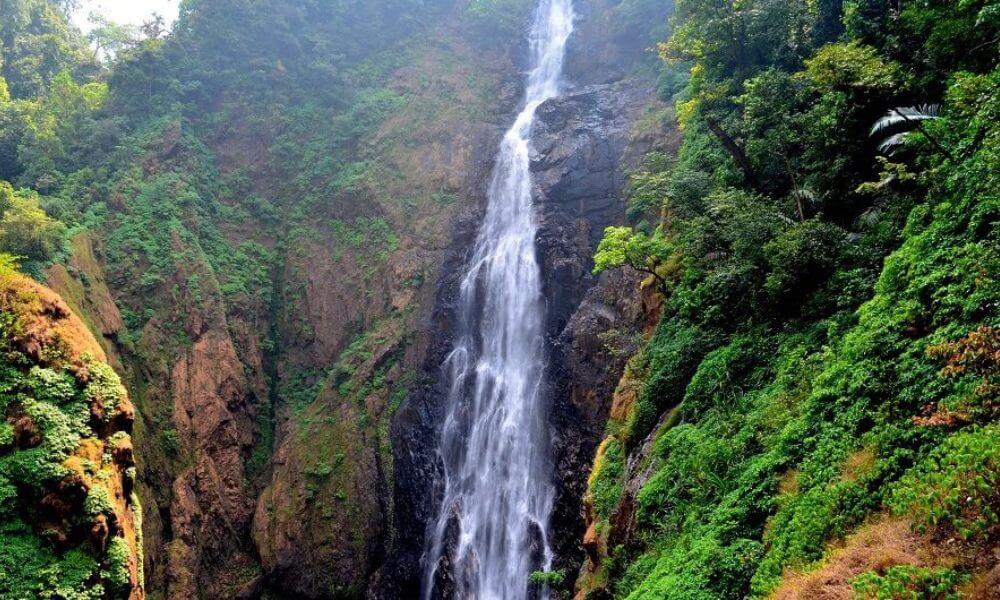 Dabbe is thus one of the most picturesque waterfalls in the area. Otherwise, the short hike to the falls is well worth it for the beauty that awaits on the other side. You will not only be able to enjoy Dabbe's crystalline, pristine water, but also the rich diversity of flora and fauna in the surrounding wilderness. It is free to enter and open from 6 a.m. to 6 p.m.
Gudavi Bird Sanctuary
It is extraordinary and is located 15 kilometers away on the Banavasi Road in Gudavi, Sorabtaluk, Shimoga district. It covers 0.73 square kilometers of land and has a wide variety of birds to explore and observe. During the monsoon season, between June and December, various types of birds migrate to Gudavi to reproduce. These feathered creatures can find refuge in a characteristic lake and trees.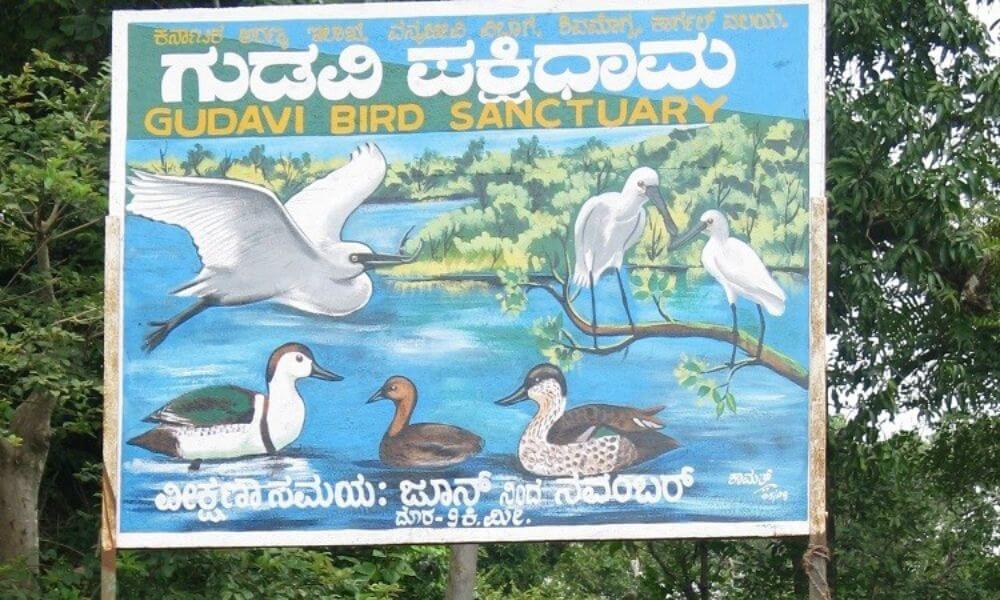 Gudavi is one of Karnataka's five most popular bird parks. According to a 1993 survey, the Gudavi Bird Sanctuary is home to 191 different types of birds. White Pebis, Stone Bill, Egret, Cormorant, Snake fowl, Heron, and other notable feathered creatures can be found at Gudavi. A stage has been set up here for a more in-depth look at winged animals.
Bhadra Dam
It is built on the Tungabhadra River tributary known as the Bhadra River. The dam is surrounded by lush vegetation and is a spectacular sight to behold. Migratory species such as the red spurfowl, emerald dove, black woodpecker, and green imperial pigeon call the river's many tiny islands home.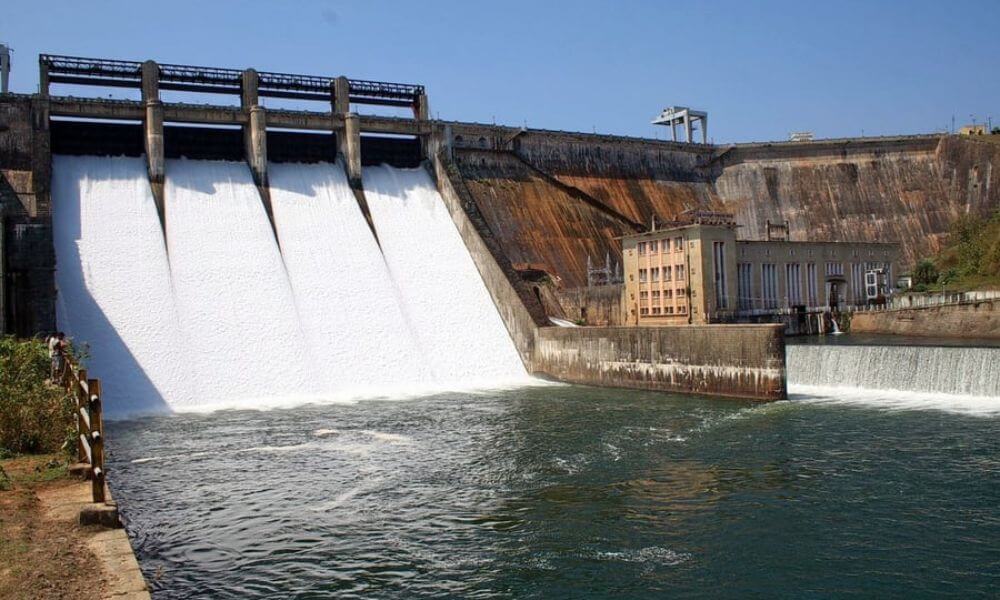 It's in the Chikmagalur district, about 30 kilometers from Shimoga. It is a well-known tourist attraction that also provides energy and irrigation to the surrounding communities. Kayaking, boating, and other water sports are popular in this region.
Ikkeri
It is a small historical town in the SagarTaluk about 3 kilometers from Shimoga. The Aghoreshwara Temple, built by the Keladinayakas, is the main attraction in Ikkeri. The temple, which is dedicated to Lord Shiva, is surrounded by a large open space.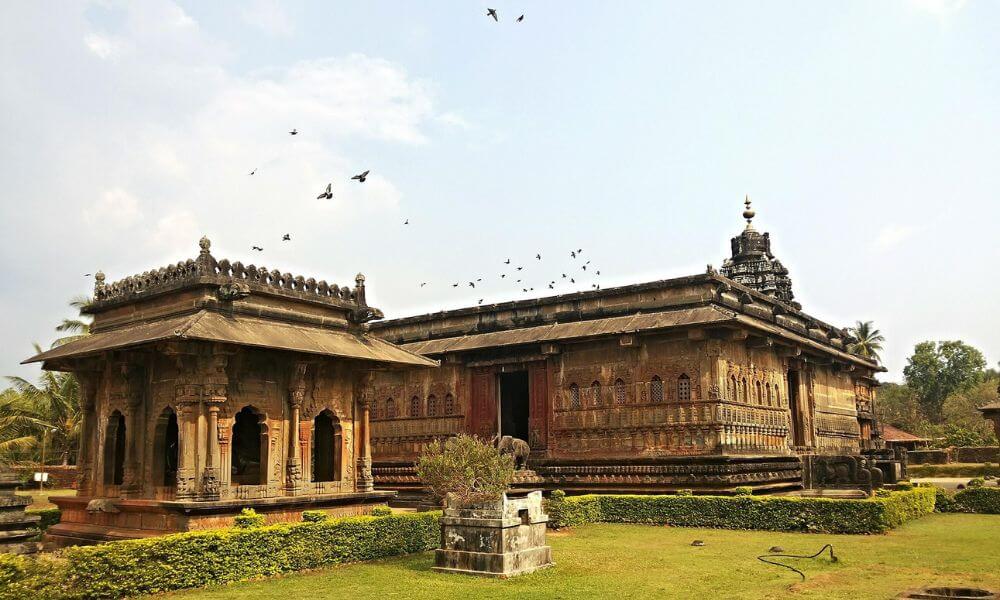 The temple, which is located on a slightly higher elevation, is entered through a small but magnificent cubical made of granite. Because of its glassy finish, the image of the Nandi at the temple's entrance draws the most attention. The temple's surroundings are intricately carved, reflecting the skill of past masters.
Hosahalli
It is one of those places that has remained relatively untouched by the complexities of city life. Hosahalli, a small village in Shimoga, is the only place in the world where people speak Sanskrit. The villagers' dialect, Sanketi, is a mix of Sanskrit, Tamil, and Kannada.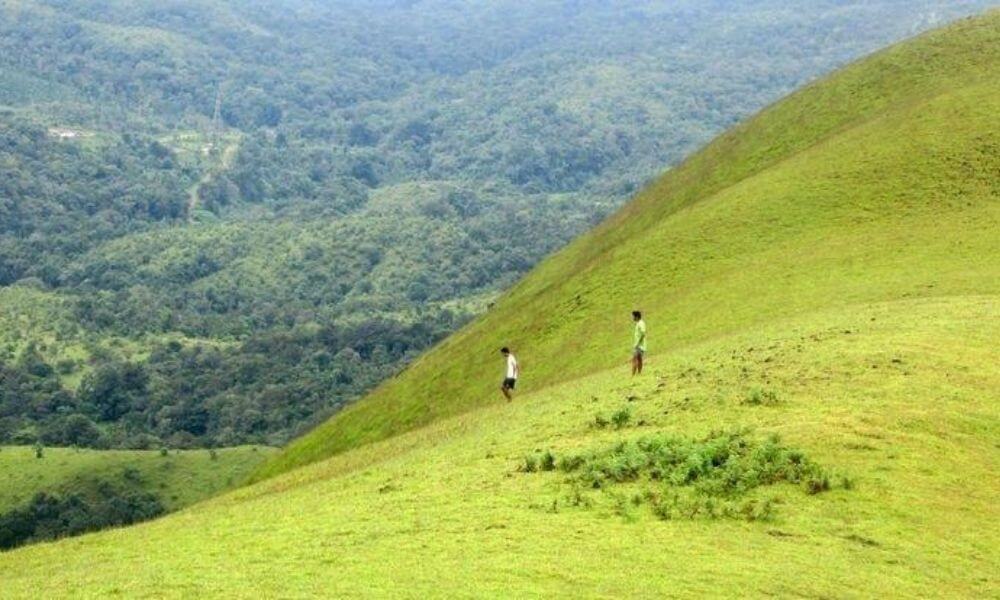 This place was a part of the great empire, Vijayanagara, and is home to some ancient temples that history buffs will enjoy exploring. Because it is low-key and located away from the main city, this location can be a great weekend getaway destination.
Kavaledurga Fort
Kavaledurga Fort is an ancient hill fort located near Shimoga in Karnataka at a height of 1541 meters. Despite being in ruins, the hill fort is still regarded as one of the most scenic and enchanting locations in the state. The fort is surrounded by the majestic Western Ghats and is surrounded by lush greenery.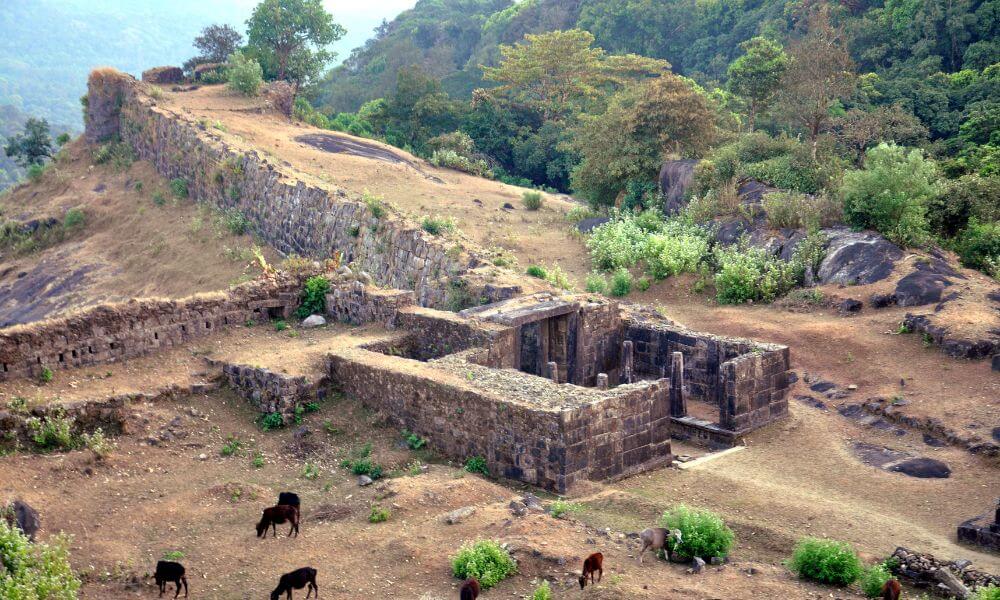 Because the heritage site is a local secret, it is devoid of the typical tourist crowd. The fort is accessible via an uphill trek that may be strenuous, but the view from the top is well worth the effort.
How to reach Shimoga?
Shimoga can be reached via various modes of transportation, including road, air, and train.
By Air
Mangalore International Airport, formerly known as 'Bajpe Airport,' is located approximately 185 kilometers southwest of Shimoga and provides this city with efficient air connectivity to a number of important domestic and international destinations. The Mangalore Airport, which opened in 1951 AD and was upgraded to international status in 2006, is served by a variety of Indian and international airlines, including Air India, Air India Express, Kingfisher Airlines, SpiceJet, Jet Airways, Saudi Arabian Airlines, and others.
The major Indian cities and foreign destinations reachable by air from Mangalore Airport include Delhi, Mumbai, Chennai, Bangalore, Hyderabad, Kochi, Goa, Kozhikode, Vijayawada, Abu Dhabi, Dubai, Doha, Kuwait, Bahrain, Sharjah, Mecca & Medina, Muscat, and others. To get to Mangalore from Shimoga or vice versa, tourists can take one of the regular running state buses or hire a cab for around 2500 to 4000 rupees for a one-way trip.
Shimoga Airport, about 6 kilometers from the city center, is currently under construction, and the city will soon be bequeathed with India's first private regional Greenfield Airport developed through the 'Public-Private Partnership.' Shimoga Airport will be located in Sogane Village, approximately 9 kilometers from Shimoga City.
By Road
Shimoga is served by the Karnataka State Road Transport Corporation (KSRTC), which connects it to neighboring cities such as Bangalore, Hubli, Sringeri, and Dharmastala. Shimoga is connected to other nearby regions by the Sholapur-Mangalore Highway (National Highway 13) and the Bangalore-Honnavar Highway (National Highway 206).
Depending on the bus type and company, the operator, the amount of traffic, and other factors, a bus trip from Bangalore to Shimoga will last anywhere between five and a half and seven and a half hours. Seabird Tourists, S.R.E. Travels, Sri Benaka Travels, and Sri Krishna Tour and Travels all provide services between Bangalore and Shimoga.
Shimoga is 21 kilometers from Bhadravathi, 70 kilometers from Kadur, 93 kilometers from Banavara, 108 kilometers from Arsikere, 151 kilometers from Hassan, 195 kilometers from Mangalore, 270 kilometers from Bangalore, and 334 kilometers from Goa.
The best way to explore Shimoga, however, is to rent a car. You can travel around Shimoga in the same car. You can rent a car from a variety of companies, which will charge you based on the car you rent, the number of days you stay, and the kilometers you travel.
By Train
Shimoga Nagar Railway Station, located about 3 kilometers from the city center and near 100 Feet Road, is a Shimoga railhead that connects this city by train to Bangalore, Hampi, Pune, Mysore, Birur, and Talaguppa. To get around the district, take a bus or a taxi from outside the station.
In other significant Indian cities, there are no direct trains, though. Shimoga trains travel on the Shimoga-Bangalore Broad Gauge Line, the Birur-Shimoga Broad Gauge Line, and the Shimoga-Talaguppa Broad Gauge Line.
Shimoga Express and Intercity Express are the two major trains that run between Shimoga and Bangalore on a regular basis. Shimoga is also reasonably connected to Mumbai and other major destinations in India via the Birur Junction. Through Sagar, the Intercity Express connects Mysore and Talaguppa.
Conclusion
Shimoga, a small hill station in Karnataka, is an ideal weekend getaway from the hustle and bustle of the city. The city later renamed Shivamogga, is located on the banks of the Tunga River. The city is one of a hundred shortlisted for the Government of India's new Smart City mission. The region is well-known for its beautiful and intricate woodwork, particularly sandalwood. Ashok Gudigar, a renowned national award-winning sculptor, is a Shimoga native.
Shimoga is home to two popular dance forms: Yakshagana and Dollu Kunitha. Rice is the most popular cereal among the populace. October to March is the perfect time for anyone to visit Shimoga, as the beauty of this place is enhanced by the pleasant weather. Once you visit Shimoga, you will fall in love with its culture and heritage.
Read More:
Priyanka Chopra's Daughter Malti Marie's Photo Melts Hearts!
Top Tourist Destinations To Visit In Jalandhar, Punjab