Top Tourist Destinations To Visit In Jalandhar, Punjab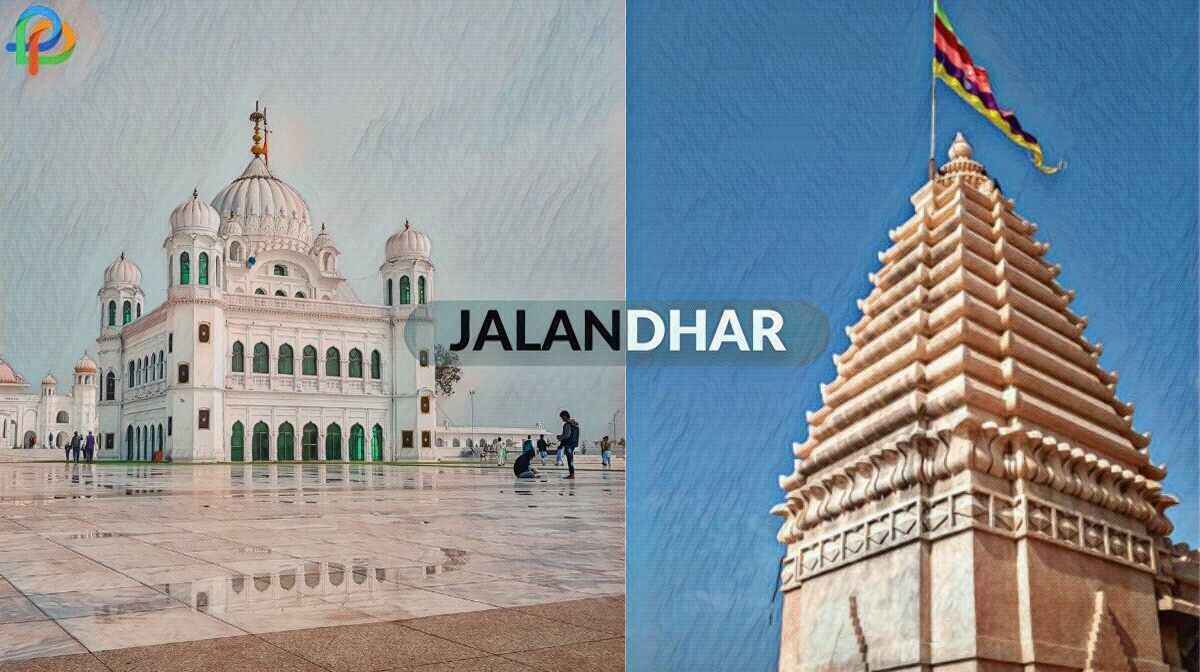 Jalandhar is a city in the Punjab state of northern India. Jalandhar is the oldest city in Punjab, having been ruled by Hindus and Mughals in succession. During the British Raj, Jalandhar was known as Prasthala and Jullundur. It is known for three things: cuisine, climate, and culture. The city takes pride in having a plethora of restaurants serving Continental, Italian, Oriental, and other cuisines. The city has a rich culture and is well known for its hospitality and assimilating power. It is a perfect blend of people of different religions and customs.
Furthermore, it is a lively and happening place located on India's cultural and commercial artery, Grand Trunk Road, in the heart of the NRI belt of Northern India. Jalandhar has made a name for itself on the national stage by producing sports equipment and leather goods.
This city is also well-known among tourists for its traditional salwar suits, Punjabi Jutis, Paradis, Phulkaris, Durries, Peedhis, a wide variety of jewellery, handloom and handicraft articles, quilts, blankets, ornate woodwork, and other traditional Punjabi articles.
Baisakhi is the most important festival in Punjabi culture, commemorating the founding anniversary of the Khalsa Panth. Harballabh Sangeet Mela and The Fair of Baba Sodal are two other Jalandhar cultural fairs.
Shiva Mandir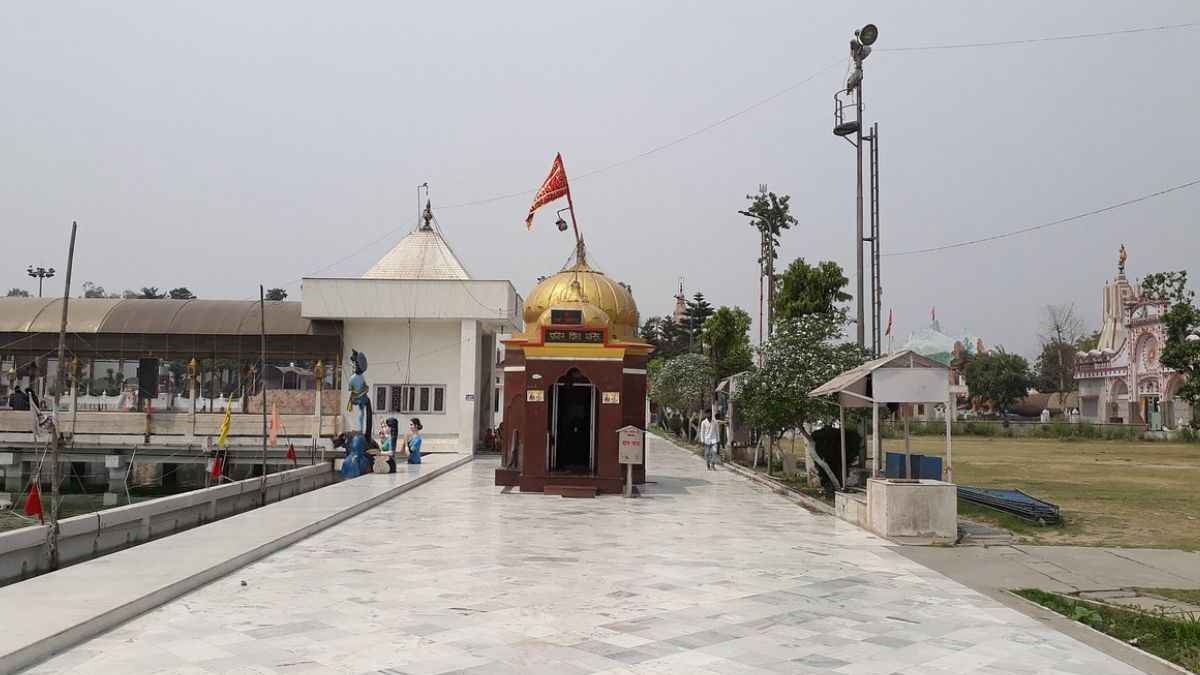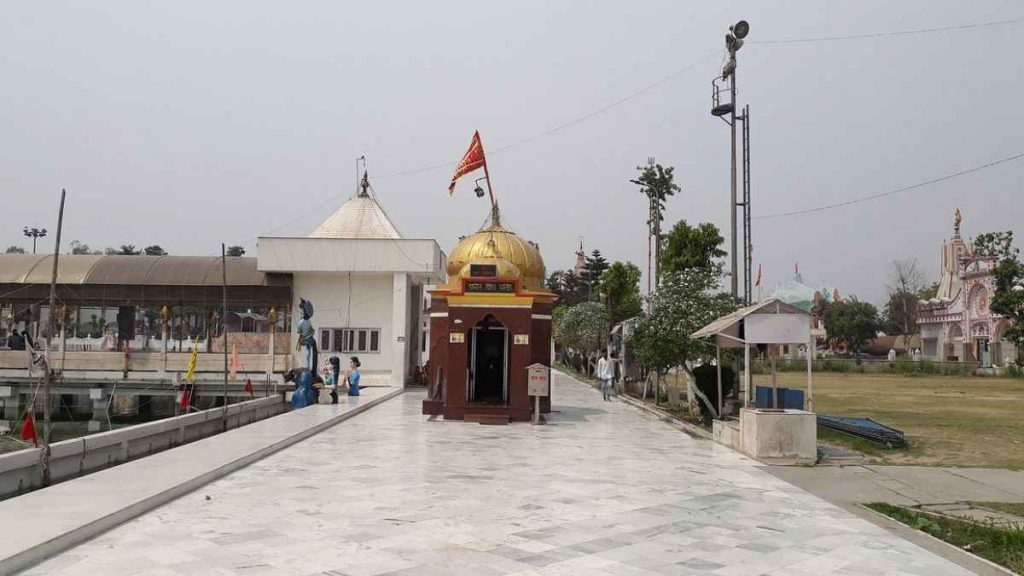 The Nawab of Sultanpur Lodhi built the renowned Shiva Mandir of Jalandhar, which is located inside the Gur Mandi near Masjid Imam Nasar. Locals believe that the Nawab was attracted to a newly married Hindu girl, but she was saved by a serpent before he could use his devious plan to abduct her.
Astonished by the sudden appearance of this serpent out of nowhere, the Nawab begged the girl for forgiveness and built this temple, which is now one of the most revered tourist destinations in Jalandhar. The shrine has an unusual architectural design in that its gate is built in the style of a mosque, while the rest of the temple complex is built in the Hindu style. Daily hours for this temple are from 7 am to 8 pm.
Wonderland Theme Park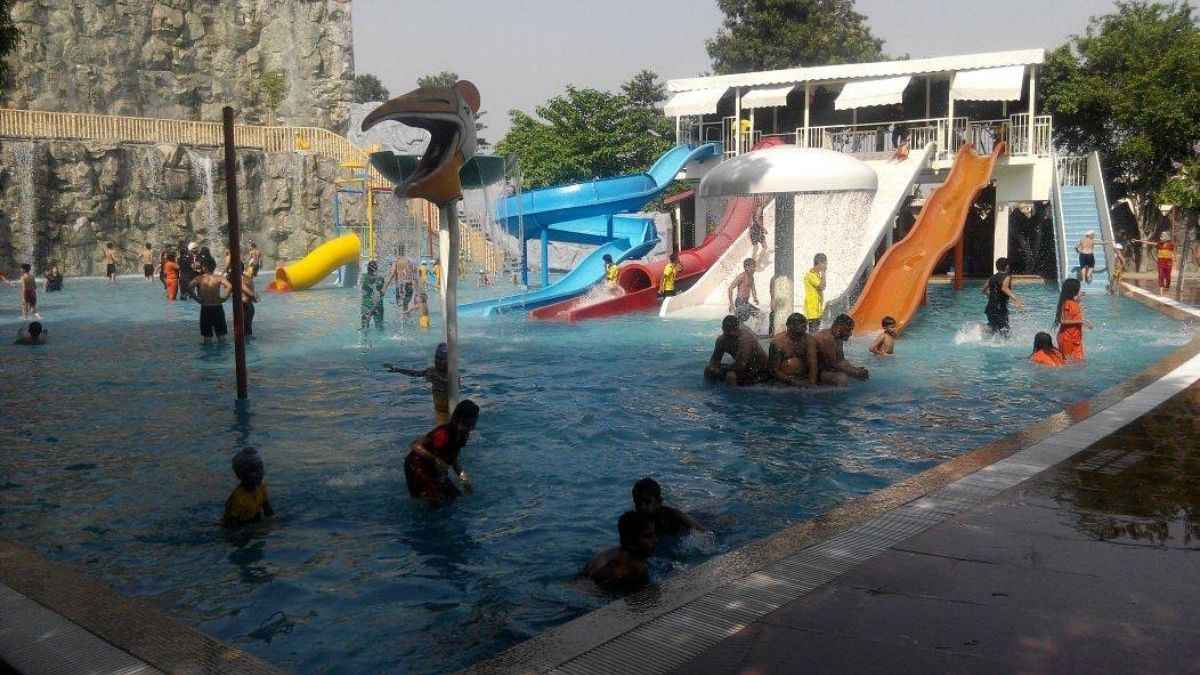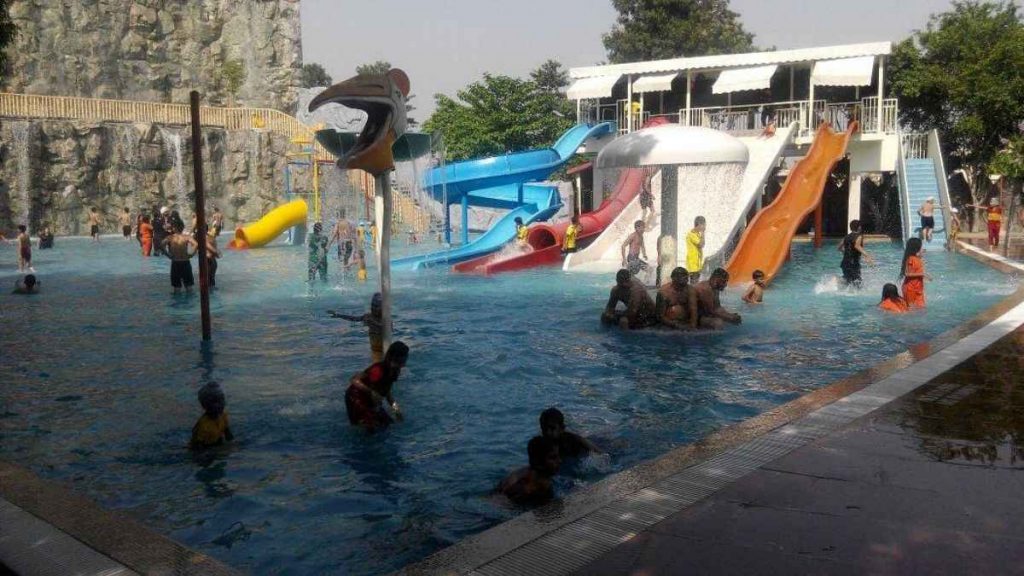 Wonderland Theme park is an amusement and water park in the Punjab city of Jalandhar. It is 6 kilometres from Jalandhar Bus Station and is located on Nakadar Road, which follows Wadala Chowk. The park serves as the central location for attractions, a waterpark, a dining area, entertainment, and a retail area. It is spread out over 11 acres. The shopping centre is a mecca for adult souvenirs and a treasure trove of amusing toys for children.
The Wonderland Theme Park is a great place to spend the weekend if you want to get away from the heat and have fun with your friends and family. Fly through the sky in the flying jets, get spooked at the haunted house, and splash around in the water rides. The Wave Pool and aqua dance floor are two of the park's main attractions, where you can groove to the beats of your favourite songs while literally soaking it all in. From 10 a.m. to 8 p.m., this amusement park is open. The registration fee is INR 950.
Jama Masjid Dargah Imam Nasir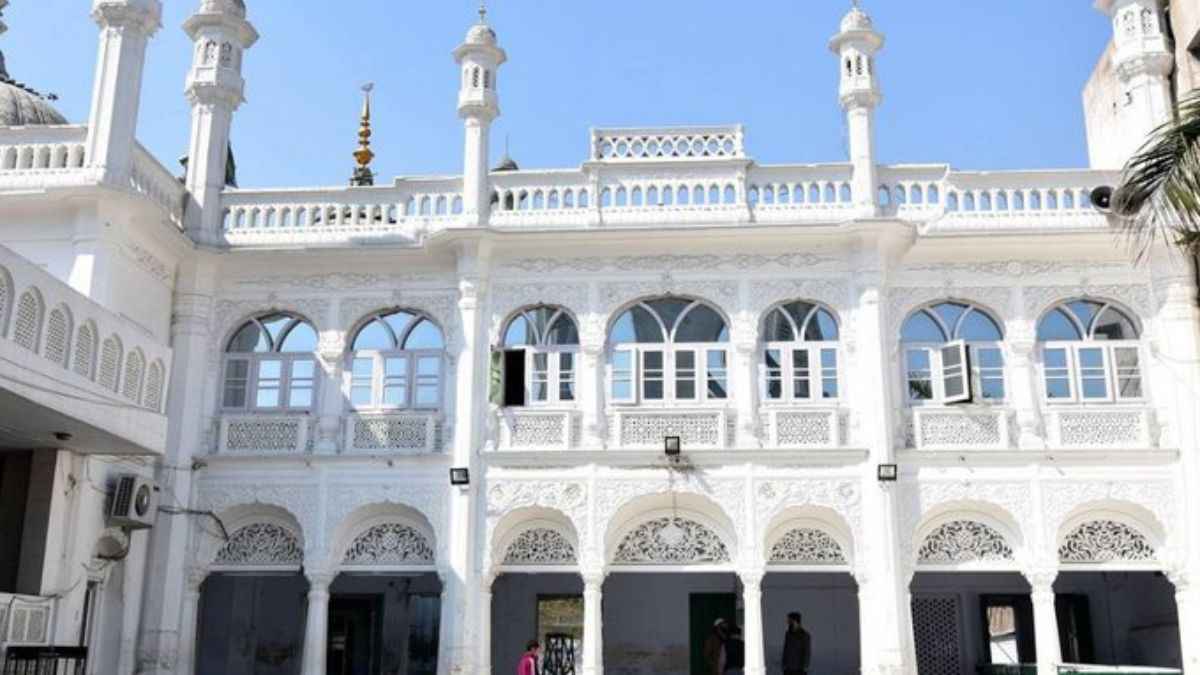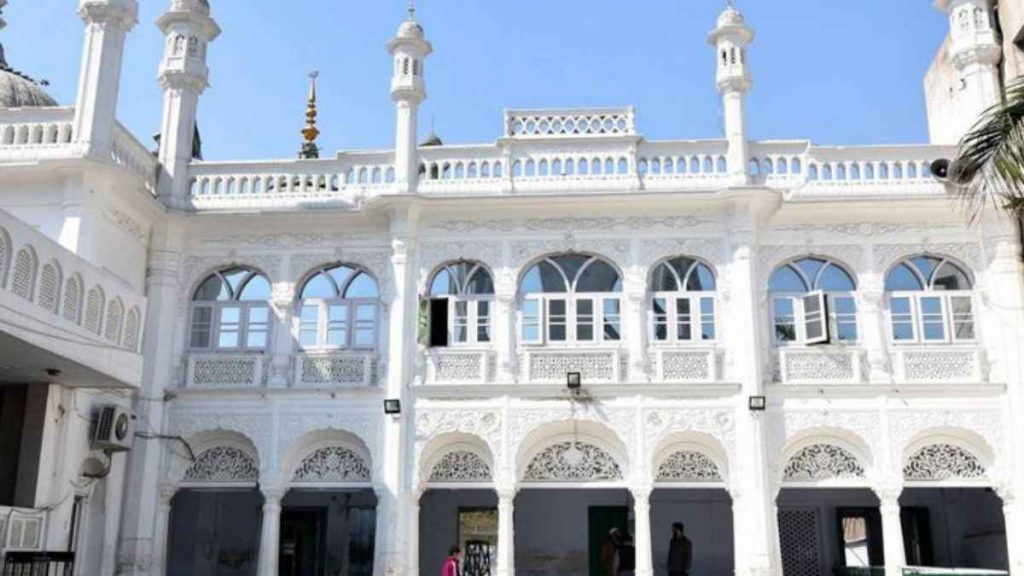 Imam Nasir Masjid, located atop Jalandhar's Grand Trunk Road, was built around 800 years ago. Intriguingly, the Islamic faithful's revered Saint Baba Farid Ji spent around 40 days here on his visit. The Imam Nasir Masjid's structural beauty is the result of magnificent Mughal architecture. When visitors come to this beautiful shrine, they are captivated by the impressive drawings and mural patterns that cover the masjid's walls.
During major Islamic festivals, fascinating lights shine all around the area, and the four minarets of Imam Nasir Masjid stand out with remarkable grandeur. Tourists passing through the market area on their way to the holy masjid can get a breathtaking view of these magnificent structures. A 400-year-old Jama Masjid near the Imam Nasir Masjid is also a sight to behold; the two mosques are examples of ancient architecture and should not be missed.
Tulsi Mandir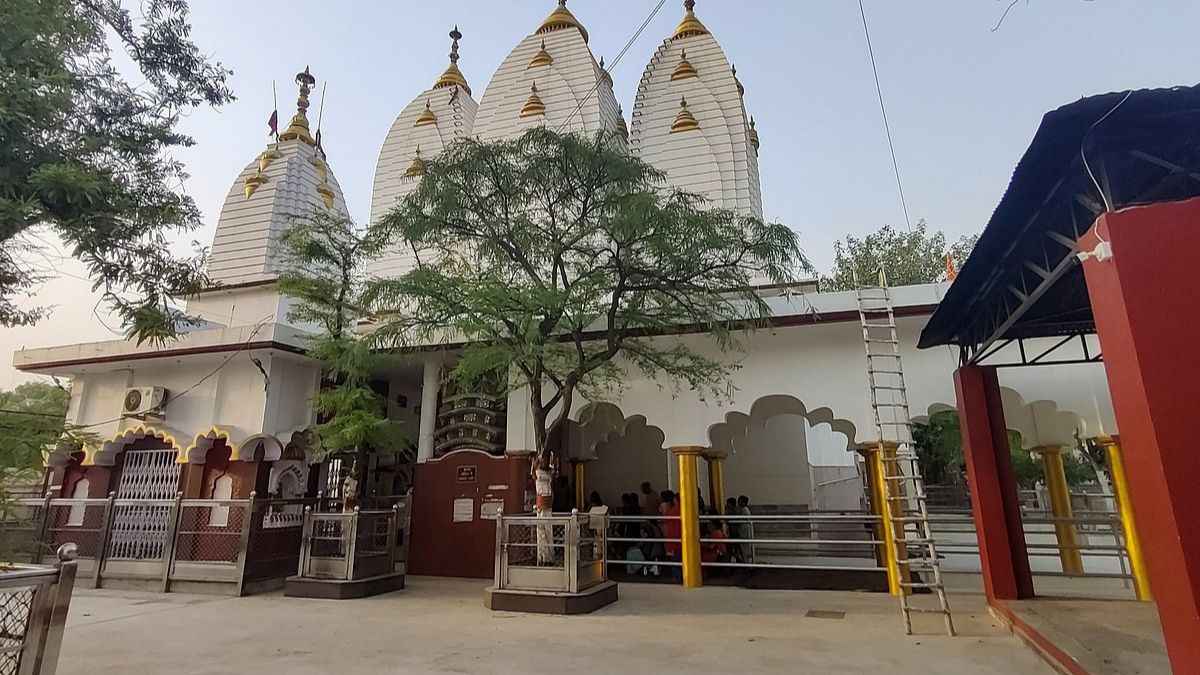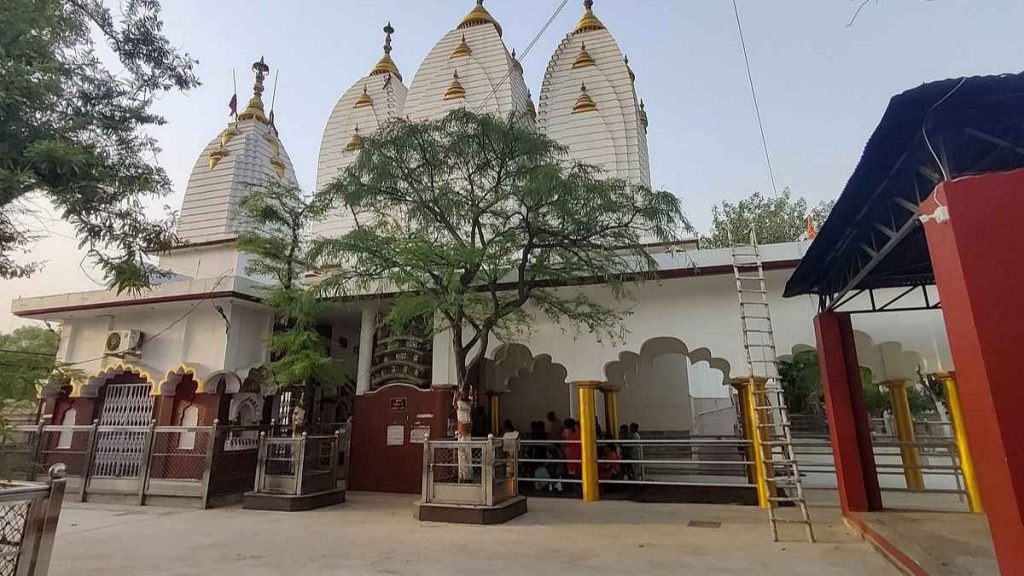 This mandir is essentially the temple of Vrinda, Jalandhara's wife. It is a very old monument located in the Kot Kishan Chand neighbourhood of this city. On one side of the shrine, there is a tank that is thought to have been used as a bathing place for the demon Jalandhara in the past. You can also visit the temple of Gupha, which is a short walk away and features an image of Annapurna, the Goddess of Plenty.
The Brahma Kund, as well as several temples dedicated to Lord Shiva, are located very close to the Tulsi Mandir, as are two ancient temples dedicated to Lord Shiva and Lord Hanuman. It's one of the most interesting places to visit in Jalandhar, Punjab. Daily hours for this temple are from 7 am to 8 pm.
Sodal Mandir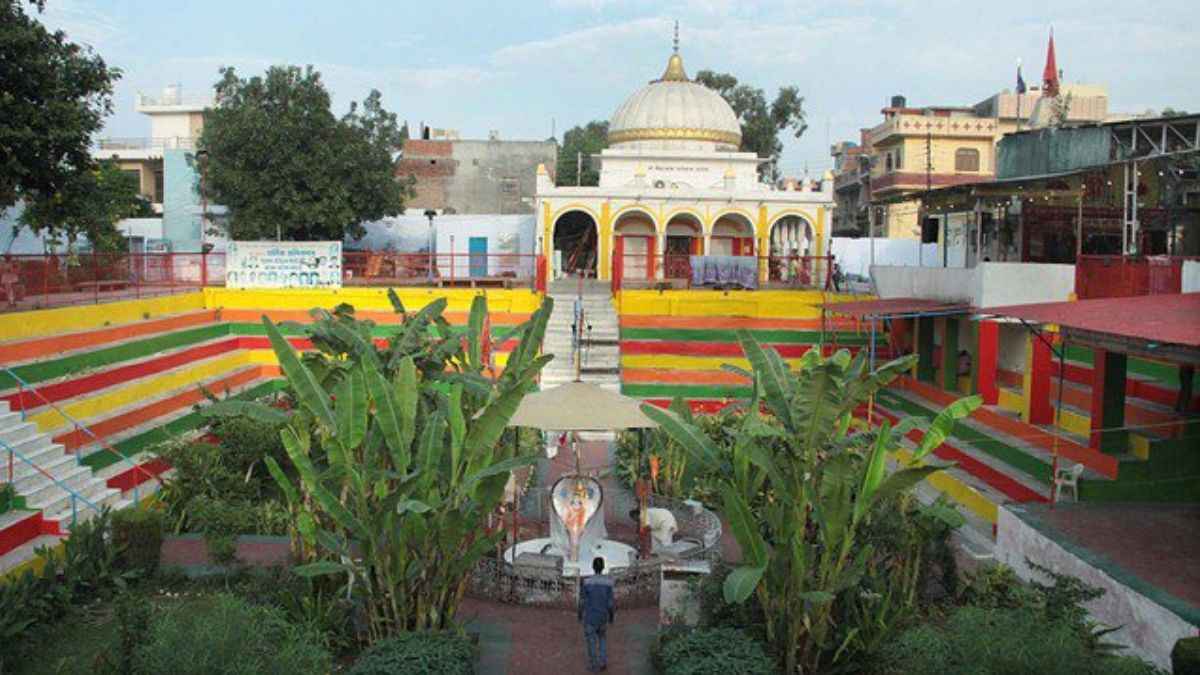 This temple is located in Jalandhar, Punjab. Sodal Mandir attracts tourists due to its fascinating historical roots and is located on Sodal Road, close to Devi Talab Mandir. Over one billion pilgrims worship Baba Sodal, the shrine's god. Every year on Anant Chodas, also known as Anant Chaturdashi, a fair is held at the Sodal Temple, where people from all over the country of all religions, castes, and creeds gather to celebrate and obtain Baba Sodal's blessings.
The temple also has a tank called the Baba Sodal-da-Sarovar, where pilgrims can take a holy dip. The closest bus stop to the temple is 6 kilometres away. To get to the temple, you can take hand rickshaws, auto-rickshaws, or taxis. If you want to travel more comfortably, taxis are available. The timings are 7 a.m. to 8 p.m.
Kartarpur Gurudwara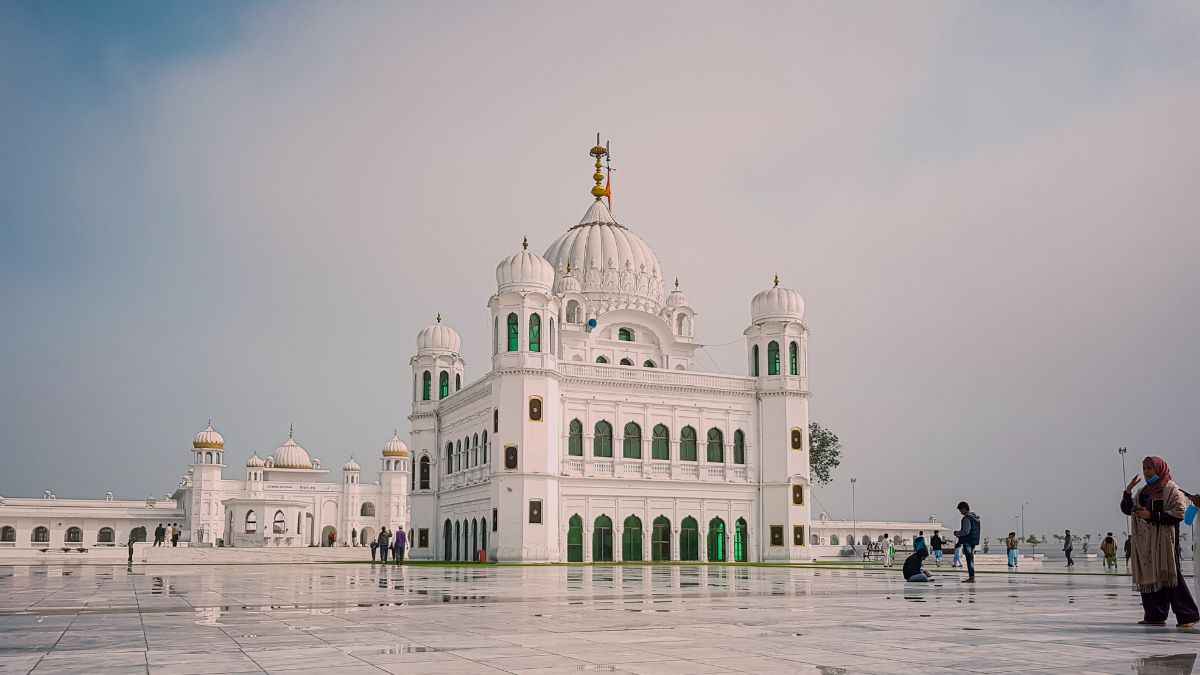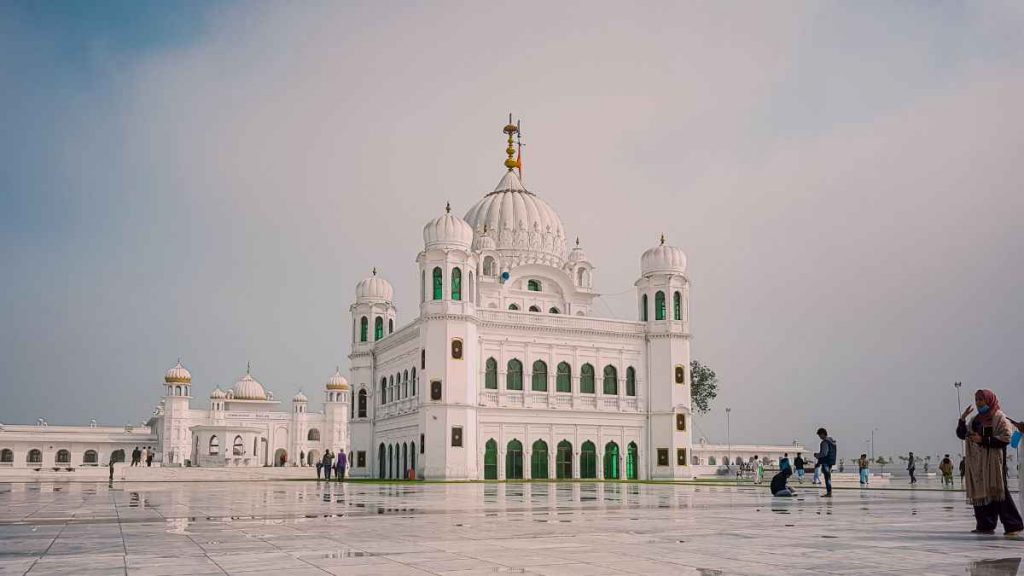 The Kartarpur Gurudwara was founded in 1656 by the fifth Sikh Guru, Guru Arjun Devji. This lovely gurudwara is located in Kartarpur, about 16 kilometres from Jalandhar's city centre. It is one of the best places to visit in Jalandhar for couples who have recently given birth and are looking for blessings for their new child.
Several devotees visit the temple each year during the huge fair held here to commemorate the Guru's birth anniversary. Near the gurudwara, there is also a memorial to Swami Virjanand, Swami Dayananda Saraswati's teacher. This Gurudwara is open daily from 5 a.m. to 11 p.m.
Pushpa Gujral Science Centre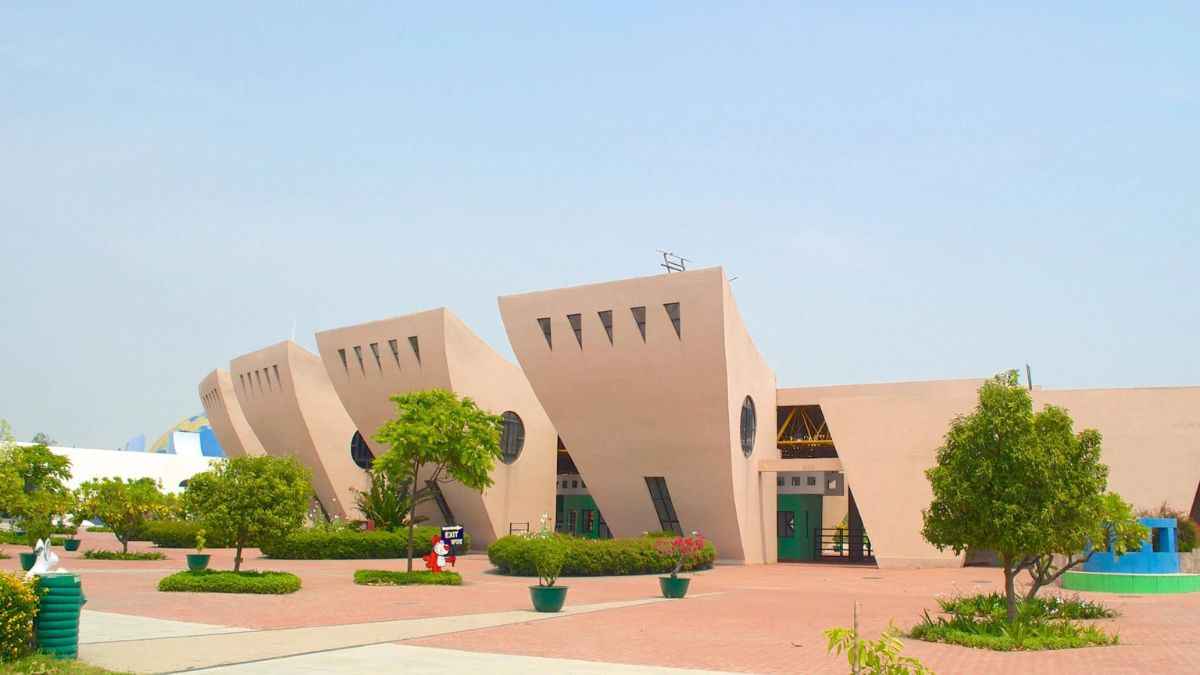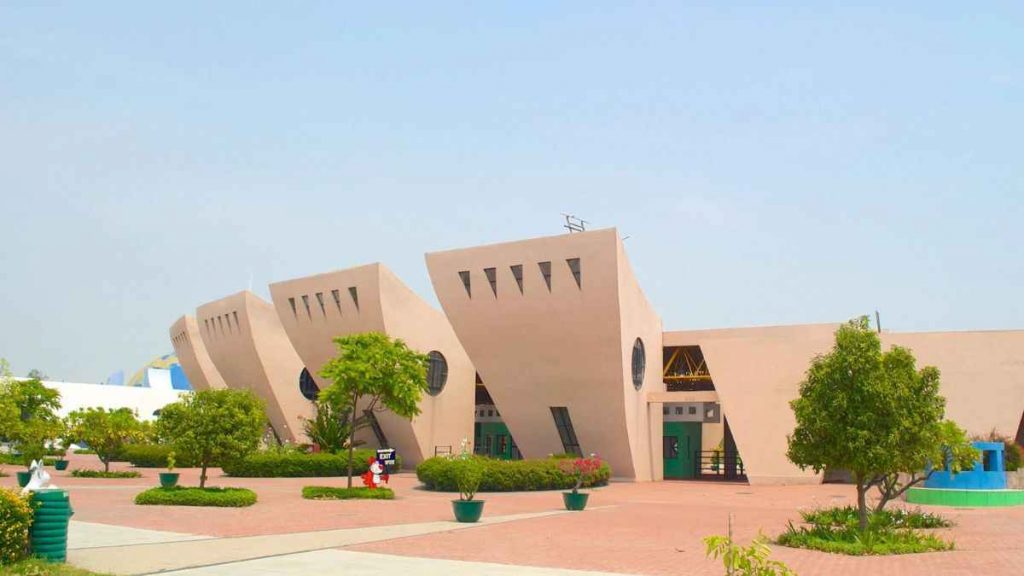 The Pushpa Gujral Science City, which spans 72 acres, is a popular tourist destination in Jalandhar. This place was built as a joint project of the Indian Central Government and the Punjab Government to invite enthusiasts to explore various fields of life such as science, agriculture, technology, engineering, human evolution, and many more.
This centre offers two packages: one with a virtual simulation, virtual 3D shows, laser show, Digital science centre, dome theatre film tour, and much more; another with a simulation model, virtual 3D displays, laser show, Digital observatory, and much more. You can also take an optional boat ride around the science city from the science centre. Pushpa Gujral Science City is best visited in December, January, or February to enjoy the climate and the various places in the science city. This is open from 9 a.m. to 5 p.m. every day.
Devi Talab Mandir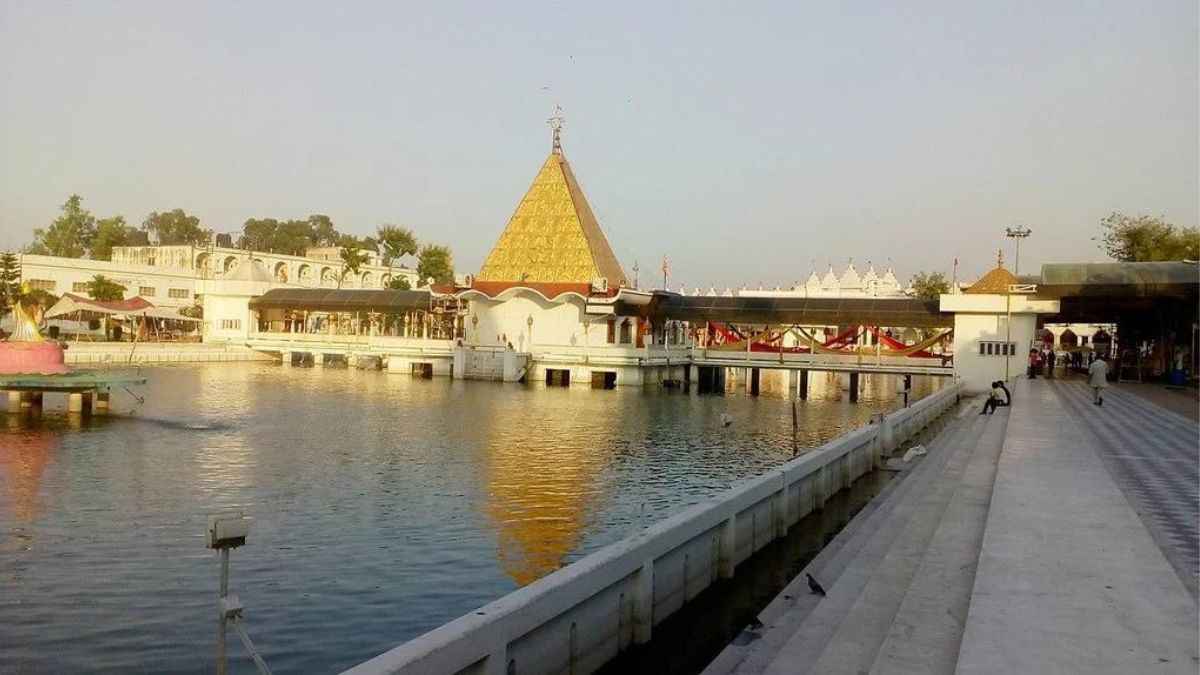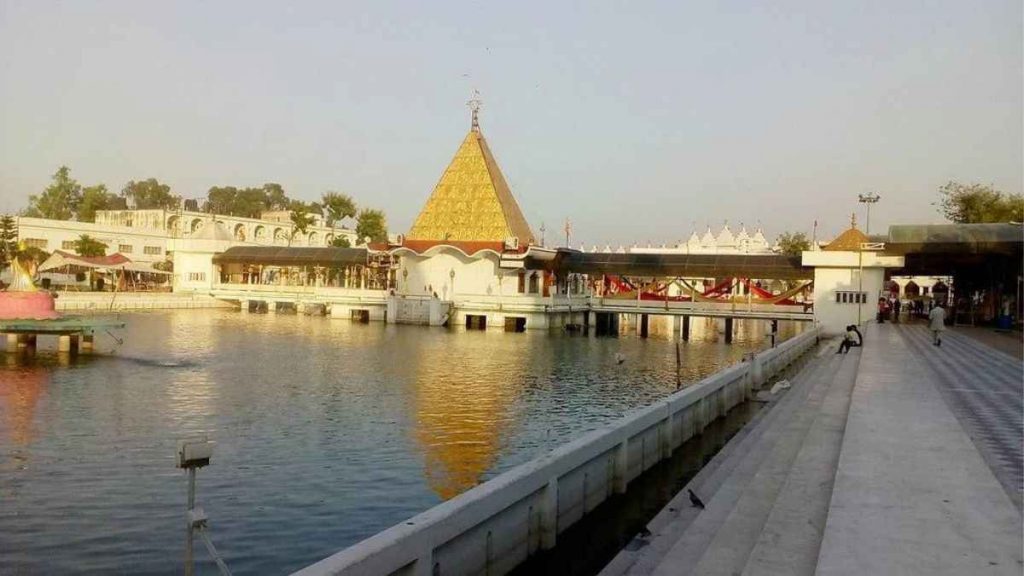 It is located in Jalandhar, Punjab, and is a 200-year-old Hindu temple. It is located in the heart of the city, which draws thousands of visitors from all over the world. The main goddess is Durga, and it is one of India's 51 Shakti Peethas. A Shakti Peeth represents the location where Devi Sati's right breast fell.
The annual music festival, which has been known for being the largest competition for north Indian classical music for the last 125 years, is the best time to visit the temple. The festival takes place in the winter months of December. The temple was recently renovated, with few changes made to the original structure. In addition, a new structure within the temple grounds that resembles the Amarnath cave has been built.
Saint Mary's Cathedral Church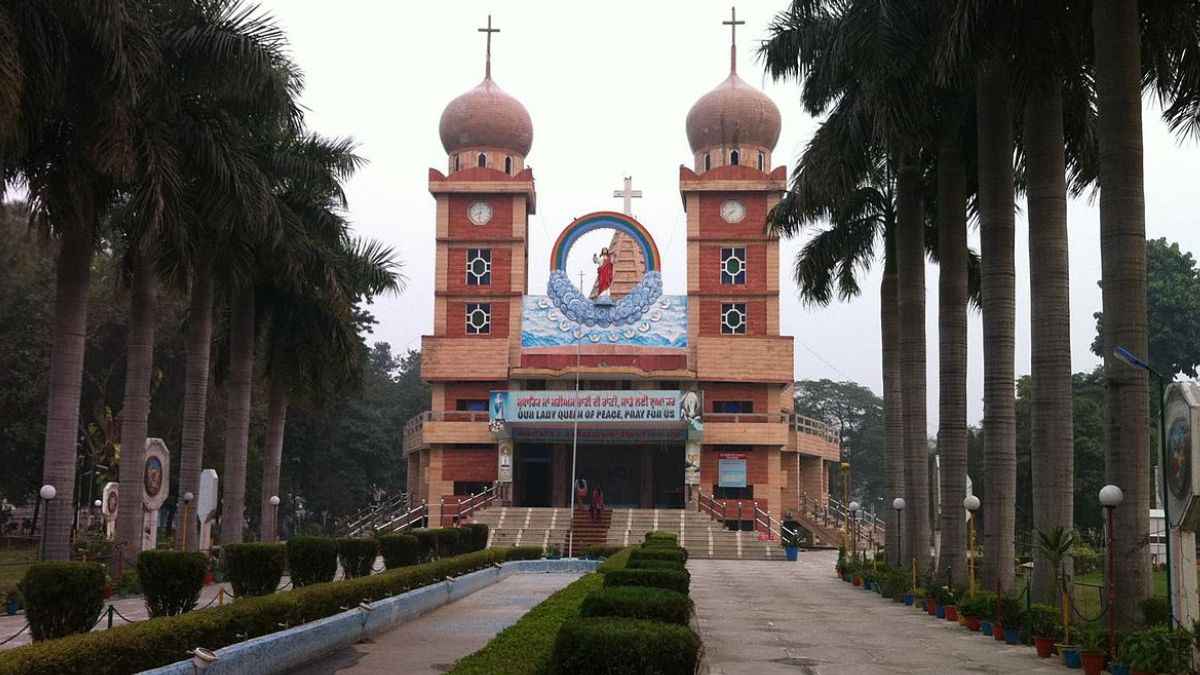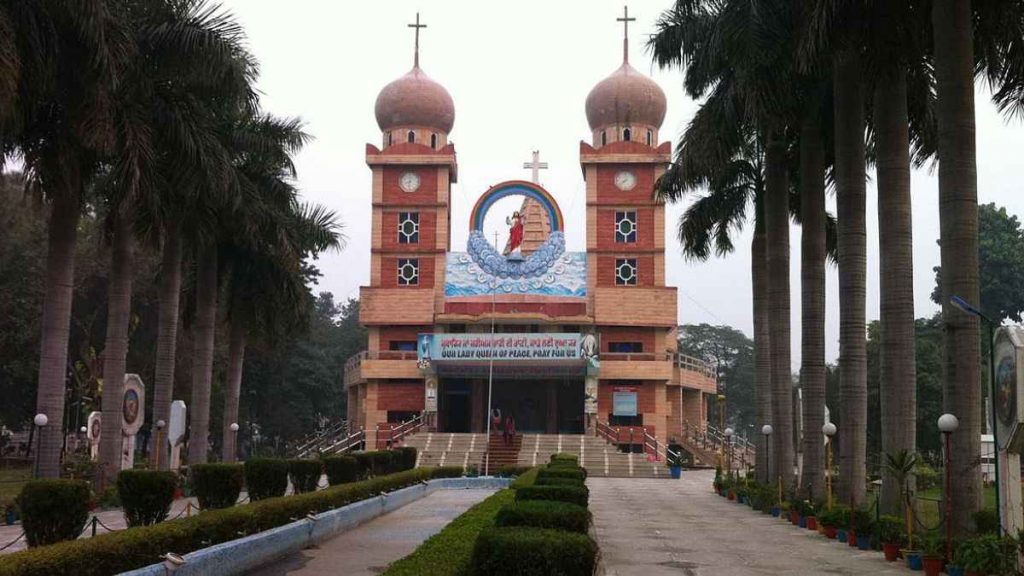 It is a new church that was built between 1985 and 1990 to replace an older church that was built in 1847. Many locals visit St. Mary's Cathedral, which is one of the best places to visit in Jalandhar. Around the church, there are some colourful flowers, lush trees, and a large gallery called Rosary Villa, which houses some images of Jesus and Mother Mary.
Later, during the reign of Pope John Paul II, St. Mary's Cathedral was resurrected. During the 1989 Diwali festival, Bishop Rev. Dr Symbhorian Keeprathlaid officially inaugurated the church. The best time to visit the cathedral is in the evening when the church is illuminated. The cathedral is open from 7 a.m. to 8 p.m., and Sunday masses begin at 8 a.m.
Rangla Punjab Haveli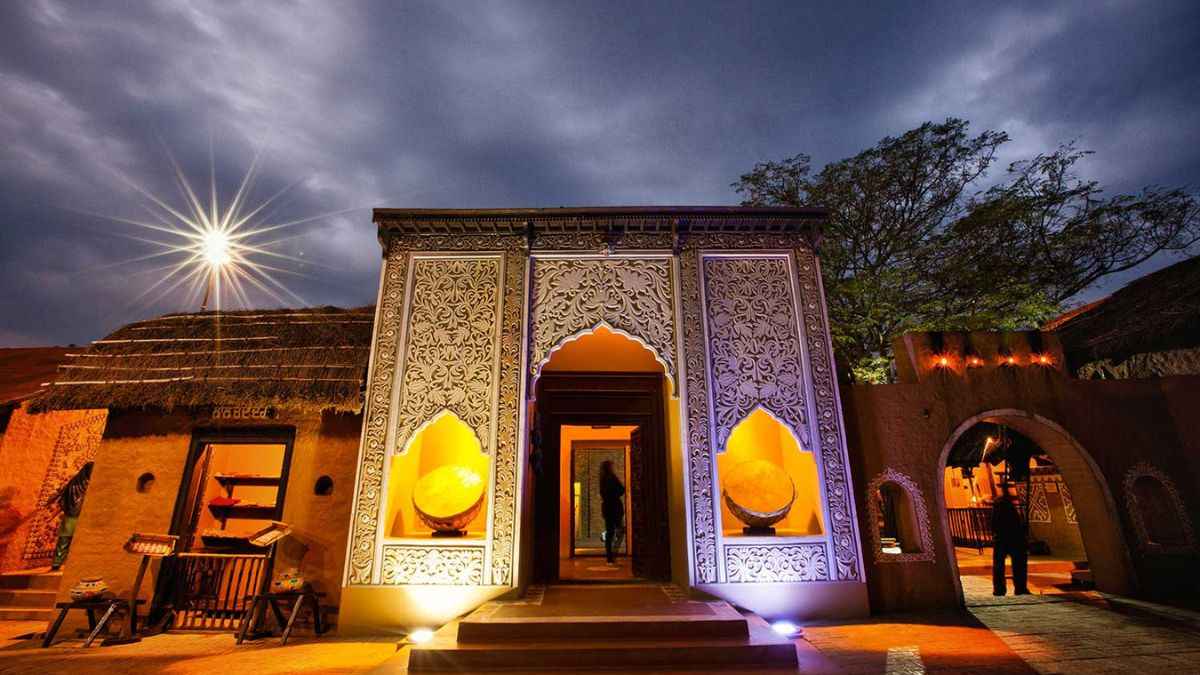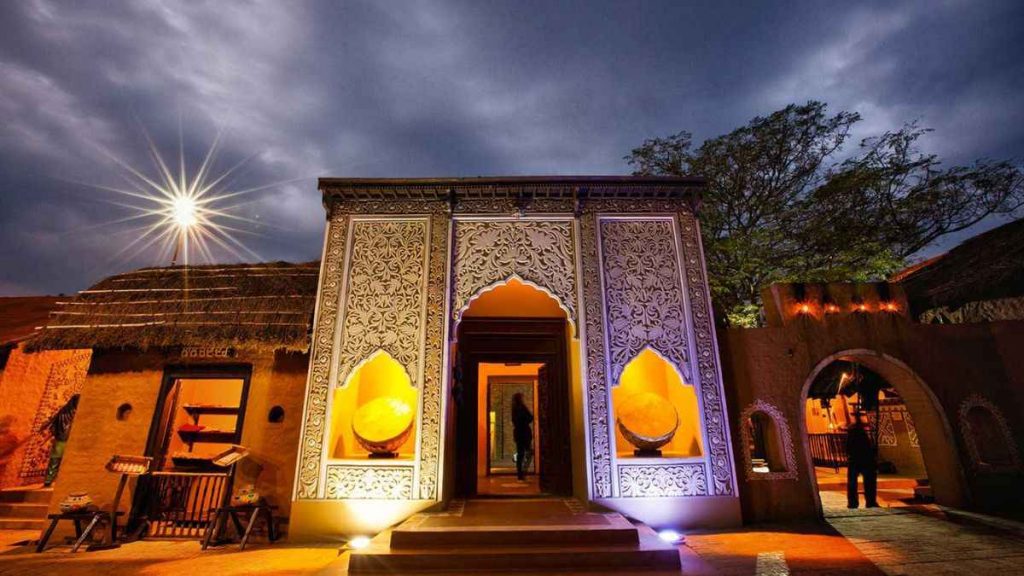 This haveli in Jalandhar is a cultural centre that showcases Punjabi culture, traditional lifestyle, and various art forms. From traditional Bhangra and Gidda dances to live puppet shows known as Kuthputli and the display of traditional Punjabi artefacts such as phulkari and juttis that you can take home, this cultural museum and showhouse aim to guide you through all the glory of Punjabi culture and history. This haveli is open from 12 noon to 4:30 p.m. and then from 6:30 p.m. to 11 p.m. The entry fee for the Rangla Punjab haveli is INR 600.
How to Reach Jalandhar?
There are various ways such as by road, by air, or by train, through which you can reach Jalandhar.
By Air: There isn't a local airport in Jalandhar. As a result, the nearest airport is Sri Guru Ram Das Jee International Airport in Amritsar. It is approximately 75 kilometres from Jalandhar. It is a world-class international airport with flights to cities throughout India, including Delhi, Chennai, Mumbai, Bangalore, Srinagar, and others, as well as international destinations such as Birmingham, Dubai, Kuala Lumpur, Doha, Ashgabat, and Tashkent.
Domestic airlines such as Air India, Jet Airways, SpiceJet, and others serve this airport, as do international airlines such as Malindo Air, Qatar Airways, Turkmenistan Airlines, and Uzbekistan Airways. Tourists from other cities in India and around the world can fly to any other international airport and connect to a flight to Jalandhar.
By Train: The main railway station serving Jalandhar is Jalandhar City Railway Station. This railway station on the Amritsar-Delhi line is an important rail junction in Punjab. The Golden Temple Mail, Delhi Amritsar Shatabdi Express, Paschim Express, Howrah Mail, and other major trains stop here. Jalandhar is also connected by train to Delhi, Kolkata, Varanasi, Patna, Guwahati, Jaipur, Jammu Tawi, and other cities.
By Road: Jalandhar is well-connected by road to various cities and towns throughout Punjab and other Indian states. Buses to Jalandhar run frequently from most major cities in Haryana, Punjab, Uttar Pradesh, Rajasthan, Himachal Pradesh, and Jammu and Kashmir. Private and government buses serve the city.
Punjab Roadways PEPSU Road Transport Corporation (PRTC) are the major public sector transportation organization. Some of the major private organisations are Sahib Tour And Travels, Amritsar Volvo Bus Service, Arora Tour and Travels, Sai Travels Volvo Bus Service, Prince Travels, and so on. National Highway 1, National Highway 70, National Highway 71, and others pass through Jalandhar. Some important cities near Jalandhar include Chandigarh, Patiala, Amritsar, and Shimla, which are 135 kilometres, 140 kilometres, 80 kilometres, and 154 kilometres away, respectively.
To reach any part of the city, take a bus from the Jalandhar bus depot. It takes nearly 7 hours to travel the 372 km distance between Delhi and Jalandhar via NH 1. You can also book a taxi direct from Delhi to Jalandhar which will take around 5 hours and 30 minutes and cost around Rs. 7–9K.
Conclusion
Jalandhar is Punjab's oldest city, and it has experienced rapid urbanisation and industrialization in recent years. Jalandhar's theme is directly based on heritage, pilgrimage, and Indian culture. As a major industrial centre in Punjab, the city sees a lot of business people come and go. Aside from that, Jalandhar is well-known for pilgrimage sites such as Devi Talab Mandir, St. Mary Church, and others.
Jalandhar is well connected by road, rail, and air to the rest of India. The months of October to March are ideal for visiting Jalandhar. Jalandhar will captivate you with its cuisine, culture, and historical sites. When you visit Jalandhar, you must buy sports goods, traditional salwar suits, Punjabi jutis, Phulkaris, handicrafts and many more things that represent their authentic culture.
Also Check:
A Voyage To Keylong – Bucket List Places To Visit
10 Best Places To Visit In Pahalgam- Kashmir In 2022