Aakriti Rana- Interesting Facts You Should Know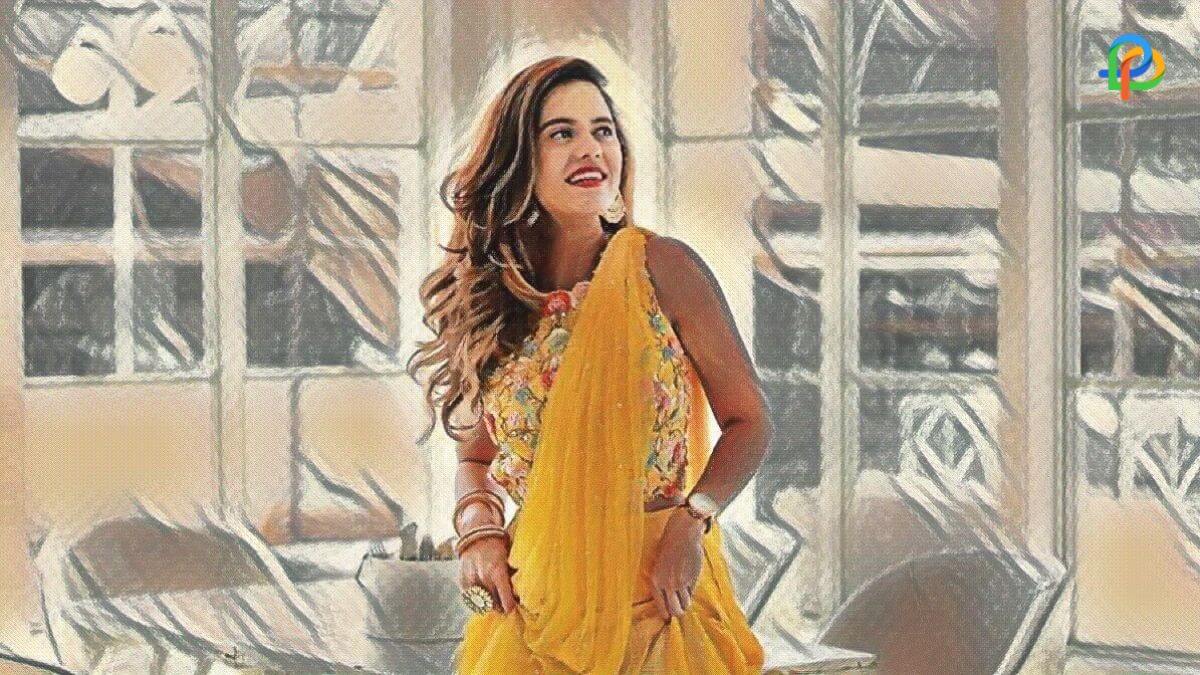 Aakriti Rana is a leading travel, fashion and lifestyle blogger hailing from New Delhi, India. With a whopping 9,69,000 followers on Instagram and 1.53 lakhs subscribers on YouTube Aakriti has grown to be a leading influencer on social media platforms. She mainly posts videos about fashion and travelling and writes product reviews about several leading brands. Apart from that she also does the roles of a part time graphic designer as well as a freelance photographer. Born on 5th July 1991, in New Delhi, Aakriti currently lives in Pune, Maharashtra.
Physical Stats
Height – 5' 4"
Weight – Not Available
Eye colour – Black
Hair colour – Black
Birthplace – New Delhi
Zodiac sign – Cancer
Age – 31 years
Qualifications – MBA
Family
Aakriti Rana's father, Lieutenant General Rajesh Rana, VSM, ADC worked as an officer in the Indian Army. After serving the military force for 40 years, including working for 20 years in J&K and 7 sister states of the East, Rajesh retired from the Indian Army. Aakriti lost her mother Sushma Rana in 2020 following a brain haemorrhage. She also has a younger brother by the name Aditya Rana, who works as an airline pilot.
Relationship
When Aakriti was studying in class 12, her father had to relocate to Pune as part of his official assignment. At Pune, she started dating Rohan, her father Rajesh Rana's colleague's son. Back then, she was just 17 years of age. Rohan was the first boy she met in Pune and she felt an instant attraction towards him. After completing his 12th class education, Rohan joined the Navy. Thus, the couple had to continue a long distance relationship. In the long term, the relationship between the couple did not work out as both of them had to focus on their individual careers. For a long time, Aakriti and Rohan were not in touch with each other.
Later through some common friends, Aakriti met Parleen Gill, a contestant of Indian Idol 3, a music competition aired on Indian television. The couple got to meet each other through some common friends at Pune army cantonment. Soon after, Aakriti and Parleen started dating each other. After dating for a few years, on 21st February 2016, the couple finally got married in a big fat Punjabi wedding at a Gurudwara. Unfortunately, their marriage did not last for long, the couple parted ways and their marriage ended in a divorce.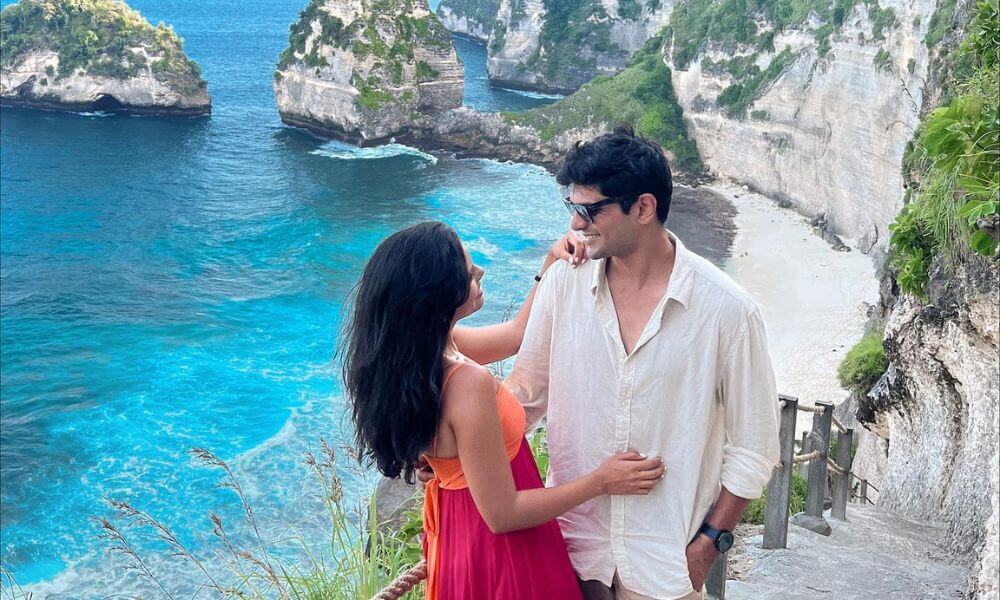 After 7 long years, she met Rohan again at their school reunion. They began speaking to each other, started dating and eventually moved in together. Later, the couple went for a trip to Bali, Indonesia and in a dream proposal, Rohan asked Aakriti to marry her. Aakriti, on her Instagram account had posted a romantic video of the proposal.
Education
Belonging to an army background, she studied in several schools across India, including Leh Ladakh and Pune. During 2009-12, she completed her Bachelor of Commerce (B.Com) degree from Symbiosis College of Arts and Commerce. Both in 2011 and 2012, she won the title of best model at the college fashion show. Later, she also completed her MBA.
Controversies
In an interview with Asian Age, Aakriti opened up her mind about the dark sides of facing backlash on social media. The blogger mentioned that she holds sympathy for those who post mean and nasty comments on social media. She went on to add that they are people who are not happy with themselves. She believes in the motto "Make memories. They will last you a lifetime."
Tattoos
When she was 18 years old, Aakriti got a tattoo inked on her back, just below the right shoulder. She got it done without informing her parents. Post that, she never got the courage to ink more tattoos, though she would love to do that.
Profession
In 2009, Aakriti emerged winner in a beauty pageant competition. Later she went on to win several other titles in modelling. It was her passion for the fashion industry that made her foray into fashion blogging. She also got training from a renowned designer of international repute. In October 2014, Aakriti started her fashion blog 'La Chica Loca'. In no time, her blog grabbed the attention of fashion enthusiasts.
Following the roaring success of her blog, in 2016, Aakriti went on and launched her YouTube channel. She is also quite active on both Instagram and Facebook and posts videos and photos often. Apart from her official Instagram account, 'aakritiranaofficial', she also runs a thrift store on Instagram. Titled 'Shop With Aakriti' she sells various goods such as sarees, shirts and shoes through this Instagram page.
Aakriti associates with several leading fashion designers, international jewellery retailers and fashion brands for promoting their products and reviewing their fashion lines. She also works as a brand ambassador for Ziveg, the leading brand dealing with jewellery timepieces made using Swarovski Zirconia.
Source Of Income
Aakriti Rana's net worth is estimated to be approximately US $8 million. Apart from being a fashion and travel blogger, she also earns money with her collaboration with several leading fashion brands.
Lesser Known Facts About Aakriti Rana
On a regular day, Aakriti doesn't eat much carbs.
In one of the videos, she disclosed that her favourite colour is black and in 80% of Instagram videos, she wears black garments. Aakriti also feels that matte black is a futuristic colour.
For 6 months, she worked as a volunteer at Asha School, Pune, a school for children with special needs. Her role involved helping children in learning new games and teaching them different dance forms.
She owns a baby dog by the name Shadow.
From being a non-vegetarian, she turned vegan in 2020.
Through one of her Facebook videos, she has endorsed 'Repeat', a whisky brand.
Aakriti is a proud owner of luxury cars such as Audi and Land Rover Range Rover Evoque.
In 2017, she was an invitee at the Colours Femina Miss India West Zone Crowning.
Read More:
Top 9 Historical Places To Explore In Jhansi
Aamir Khan Takes A Break From Acting For The Next Year And A Half