Kerala's International Airports: Gateway To The Spice Coast!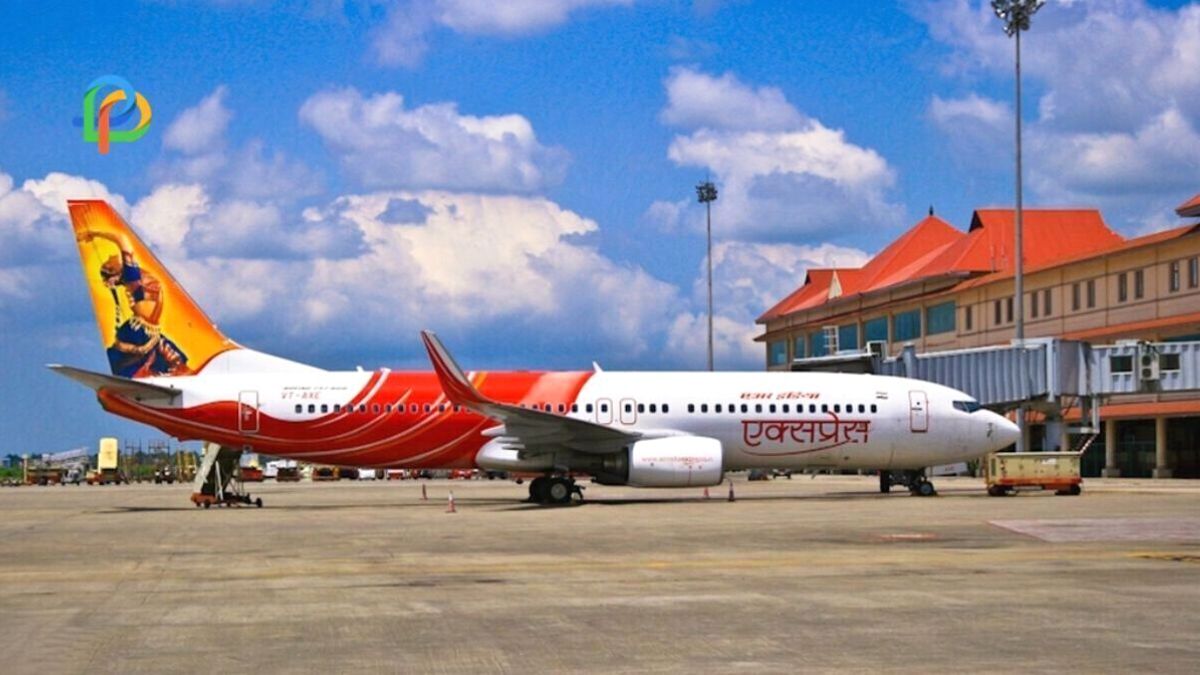 Airports in Kerala serve as crucial gateways to one of India's most captivating destinations – God's Own Country. With its lush landscapes, backwaters, and rich cultural heritage, Kerala attracts tourists from all over the world.
Popularly known as God's Own Country, Kerala is a southern state in India that perfectly blends culture, nature, art, biodiversity, and infrastructure. Kerala constitutes four actively functional airports that run both domestic and international flights.
Flying to Kerala is convenient from any part of the world as the Airports are famous for the most modern amenities and unique travel experience. Top-notch services and global connectivity in the aviation infrastructure of Kerala guarantee travelers a reliable and comfortable flying experience.
Explore the significance of the unique gateways that can transport you to the paradise of South India. Let us explore the four strategically functioning Airports in Kerala.
Thiruvananthapuram International Airport
Thiruvananthapuram International Airport is the first and oldest Airport built in Kerala, with a distance of 3 km from the city. It is the Southernmost airport, making it the best choice for travel to explore coastal destinations, including Varkala, Kovalam, Veli, and Shangumukham Beaches.
Thiruvananthapuram is the capital city of Kerala, located between the Western Ghats and the Arabian Sea. The city's captivating culture, heritage, beaches, and hill stations make it a perfect tourist destination.
Thiruvananthapuram International Airport offers Restaurants, cafés, ATMs, a Currency Exchange facility, Child Care Room, Duty-Free shops, Smoking Area, and Charging ports for passengers. The Airport is 7 km from Railway Station and Bus Station. Taxi services are also readily available for tourists from the Airport.
Calicut International Airport
Calicut International Airport, also known as Karipur Airport, is located in the Malappuram district of Kerala. The single terminal in the Karipur Airport handles both international and domestic flights. The airport is connected to several international destinations.
Calicut Airport operates ATMs, Baby care facilities, Currency exchange, Duty-free stores, Shops, Restaurants, Medical services, and Prayer rooms inside the Airport. Tourists can travel to major cities and explore Beypore Beach, Kadalundi River tourism, Nilambur teak museum, Sarovaram Biopark, and Kappad Beach.
Taxi and Bus services are available from Calicut International Airport. Kozhikode railway station is located 25 km from the airport.
Cochin International Airport
Cochin International Airport, also known as Nedumbassery Airport, is the busiest Airport in Kerala, with an average of 170 daily flights. The airport that serves Kochi City is entirely solar-powered. The Airport is well-connected to multiple international destinations, including the Middle East, Southeast Asia, Europe, and other regions.
Major airlines like Emirates, Etihad Airways, Qatar Airways, Air India, and others operate in this airport. The Airport functions in all major cities of India. The nearest tourist attraction in the Airport includes Fort Kochi, Bolgatty Palace, Cochin Sea Port, Kumarakom, Indo- Portuguese museum, and many more.
Airport Lounges, Clock Room provision, Medical Rooms, Wheelchair services, ATMs, Restaurants, and Supermarkets are some of the attractions inside the Airport. The airport is situated 27.8 km from the Ernakulum Junction. Bus and pre-paid taxi services are available from the Airport.
Kannur International Airport
Kannur International Airport, located in the Kannur district of Kerala, provides air connectivity to domestic and international destinations. The Airport has a single-passenger terminal that caters to both domestic and international flights.
You can Shop, Dine, and Relax at the Airport, as it has all the necessary amenities. Medical facilities, Baby Care Room, ATM, Wi-Fi, Pharmacy, Post office, Prayer Room, and eateries are available at the Airport. You can easily Shop, Dine, and Relax as it has all the necessary amenities.
Kannur Airport takes you closer to famous spots like Thallasery, Bekal Fort, and Payyambalam Beach. The Airport is located 25 km east of Kannur near Mattanur municipality and operates bus services to major attractions across the city.
The airports in Kerala function as the starting point for a memorable trip that remains for a lifetime. With each state offering different shades of culture in Kerala, you can easily choose the nearest airport to your preferred location. Travel with ease and comfort without compromising luxury.
Read More:
Resorts In Nilambur: Best Stay In The Heart Of Western Ghats
Wayanad: Explore The Ooty of Kerala! Here Are The Top Spots!