Arjun Kapoor Blasts 'Fake' Pregnancy Report About Malaika
It was only a day when a popular magazine channel reported the fake pregnancy rumours of Malaika Arora and Arjun Kapoor. Arjun Kapoor took this the hard way and went down on his social media to express his views and discarded the same.
The actor was also stated as saying that it's completely inhuman to spread such rumours and karma shall come back to whomsoever is reported. Arjun Kapoor also stated he cannot get away with the screaming people and later shared a cryptic post about karma on his Instagram handle.
Arjun Kapoor And Malaika Arora
As we know, Malaika Arora and Arjun Kapoor have been exclusively dating for years and are in an official relationship. From celebrating their birthday together to going to popular Bollywood events, the couple has made everything exclusive. The reports also suggested that they may tie the knot next year, but now with everything looking around, it looks like a rumour.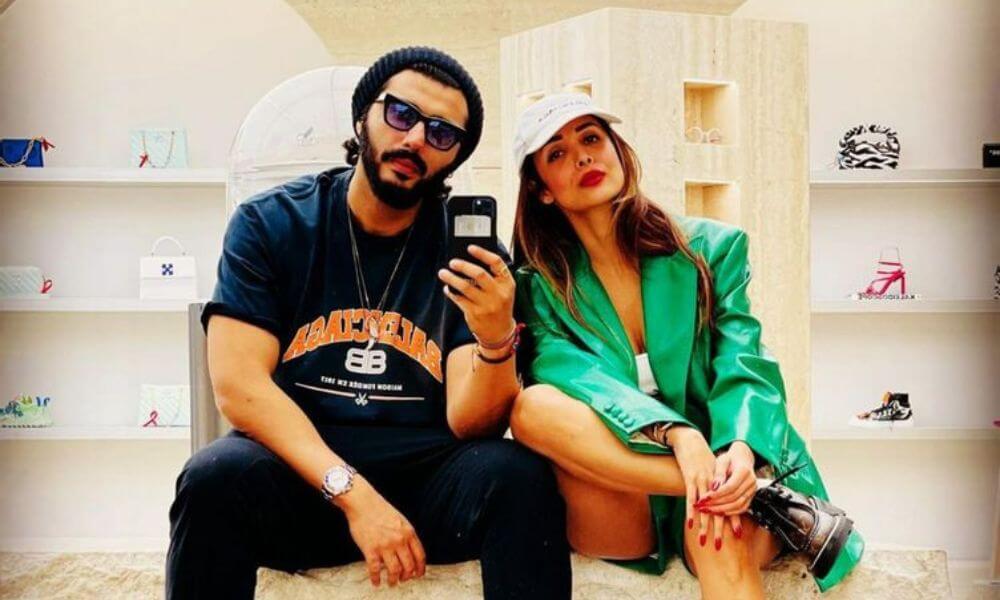 Malaika Arora's fake pregnancy went viral after which many people expressed their input and took it on social media handles. It was a day later when Arjun Kapoor shared how disturbed the couple got, and karma will hit those who shared such news.
Boyfriend and partner, Arjun Kapoor backed Malaika Arora in support and took it on Instagram stories. He majorly mentioned Karma and how it hits everyone eventually. He later shared that people cannot get away from skewing other's lives and he does not care who did the task, as what goes, comes around eventually. He said sooner or later nature takes revenge and the person will get what they deserve.
It was a report by Pinkvilla that claimed that Malaika Arora and Arjun Kapoor were expecting their first child on which Arjun dismissed the gossip immediately. He slammed and dismissed all the rumours and gossip and called it fake gossip. He further said that it was the lowest one could get and is absolutely insensitive and unethical. He also expressed how the media is carrying garbage news and just gossiping about anything without caring about other people's sentiments.
Arjun Kapoor also said the journalist has been ignored by the actor and he thought he is getting away with the right news. Usually, Bollywood ignores such gossip and rumours but this time it went worse. He lashes out at the journalist who is publishing fake news and the audience starts to think it's real. The actor was also seen stating that it is not done and one should stop playing with other people's personal lives.
It has always been around and is one of the main problems of being called an actor. The media blankly submit the articles and do not care about people's emotions. Pinkvilla is one of the most popular magazines, and fake news coming out of their gossip desk is highly unappreciated. The couple has been dating since 2019 and has no space to share their personal lives in the media, still, the media make fake news to get attention.
Read More:
Nainital – Top Places To Visit In Lake District
Bhuvan Bam – Facts You Didn't Know About BB ki Vines!