Nainital – Top Places To Visit In Lake District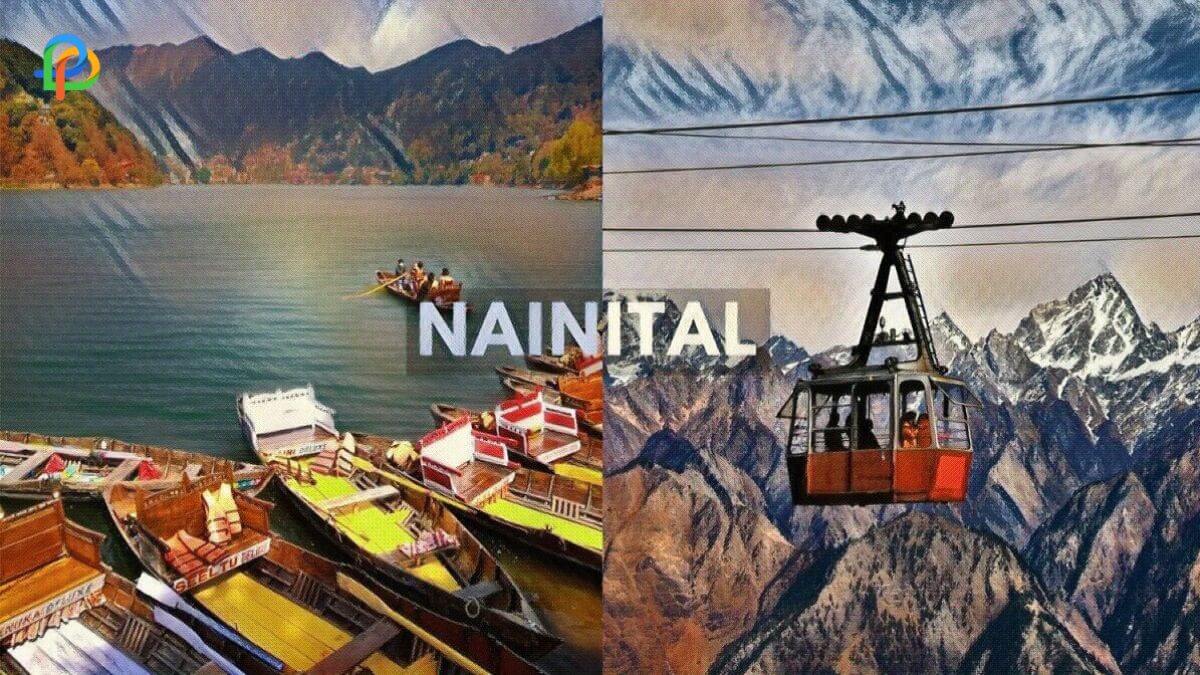 One of the most fascinating places in India, Nainital has a massive fan base of travelers from within the country and abroad. It is positioned at an altitude of 2084 meters in the Kumaon region, in the foothills of the Himalayas. Nainital is such a prevalent hill station that there are more than 30 tourist spots in Nainital alone.
In addition, the town is famous for its several natural attractions and owing to its favorable climate all year round. Nainital's charm involves everything from boating and seafaring to the old temples and heritage buildings, and of course, picturesque views of every step.
So, make the most of sightseeing in Nainital by soaking in all its glory of lush, forested valleys, a deep-green, emerald lake a climate that is favorable all year round, making it a favorite hill station for several wanderlust souls. No matter which seasons you plan your travels for, there is something here that you can enjoy. Here are a few places to visit here with family.
Snow View Point
The snow viewpoint is one of the most visited places by travelers for watching the majestic Himalayas from Nainital. Best known as the best viewpoint in the Nainital, it proposes travelers with astonishing views of snow-capped mountains such as Trishul, Nanda Devi, and Nanda Kot.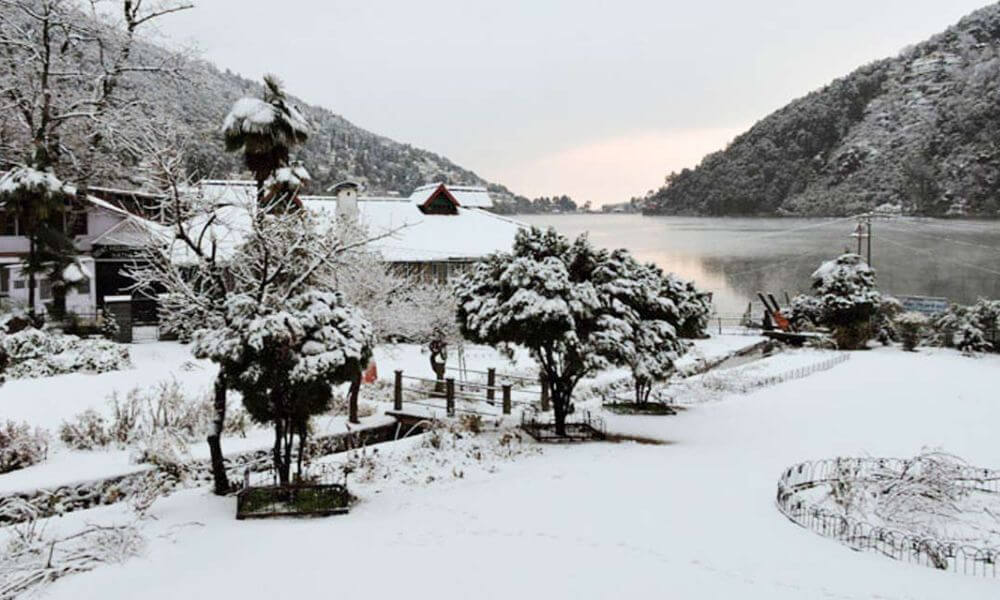 The snow viewpoint is well linked by road but an adventurous ride in the aerial ropeway from the Mallital is always worth it. Additionally, a huge pair of binoculars has been installed at the Snow View Point that enables you to take a closer look at the Himalayan range and its magical peaks.
Naini Lake
One of the most fascinating lakes in the country, Nainital Lake is well-known for its exquisiteness. It is one of the four lakes of Kumaum Hills which involves the Sattal Lake, Naukuchiyatal Lake, and Bhimtal Lake beside the Nainital Lake. The prevalent lake finds its mentions in ancient scriptures and several poems by popular writers.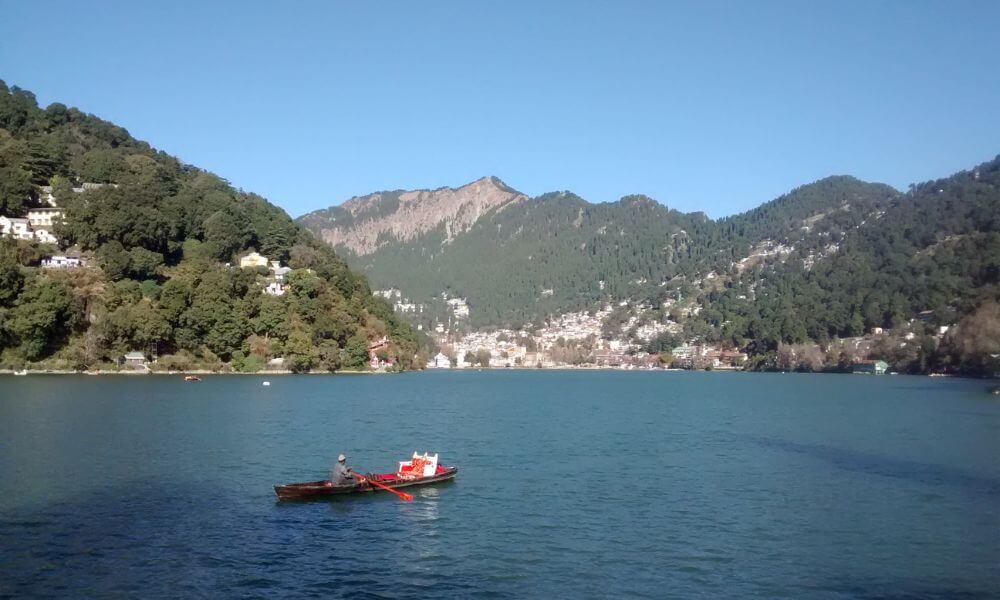 Naina Devi Temple is located on this lake where it is supposed that Sati's eye fell to earth after her act of self-immolation. Your visit to Nainital Lake will be unfinished if you do not try out the well-known boat rides. The activity will provide you attractive view of the Lake District and an opportunity to click memorable images.
Tiffin Top
A prevalent picnic spot in Nainital, Tiffin Top (also well-known as Dorothy's Seat) is situated on Ayarpatta Hill, proposing a magnificent 360-degree view of the Nainital town and enclosed hills of the Kumaon region. Apart from the picnic sport amidst the calm and serene surroundings, Tiffin Top is an enjoyment for photographers.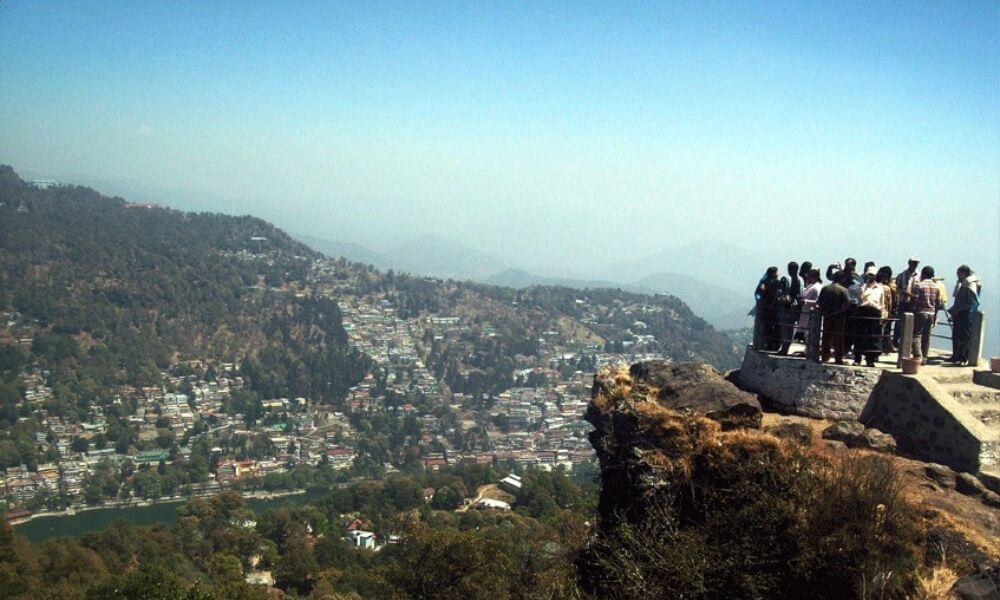 It should be visited by those who enjoy nature's calling and love capturing the heavenly beauty of nature in photographic shots. From the Tiffin, Top visitors can experience a bird's eye view of the memorable Nainital city and nearby Kumaon hills.
Kilbury
Kilbury bird sanctuary is the eventual destination for anyone who loves watching birds. Owing to this reason, it is also named the bird watcher's ecstasy. Most of the individuals who visit the place are frequent travelers who take time out of their lives to watch birds and fulfill their desires.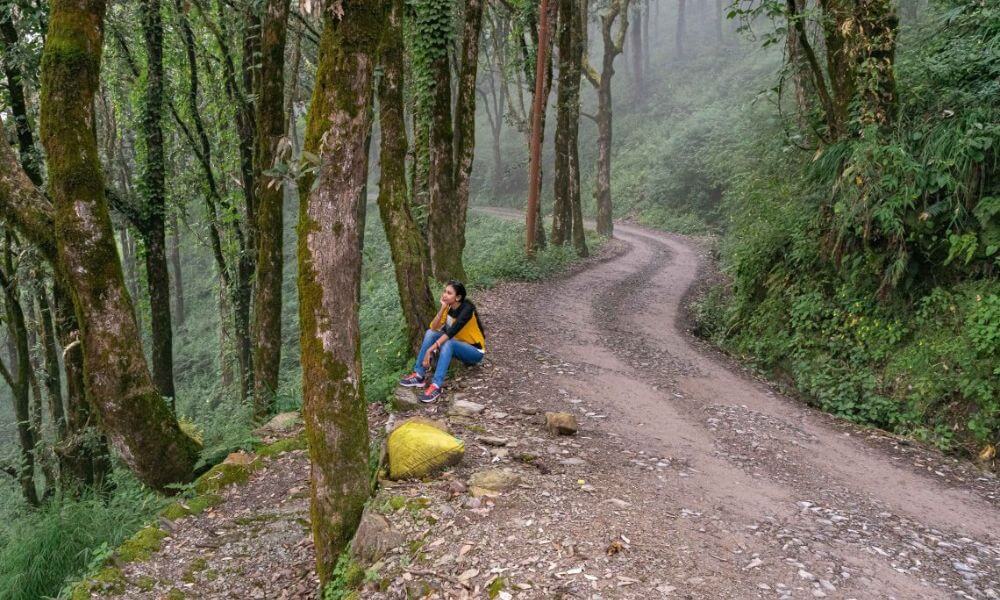 This Kilbury bird sanctuary is placed in midst of the reserved forest of Nainital. This place is 12 km from Nainital. You can select to reach here with any convenient public transport or your private vehicle. Several cost-effective choices such as taxis are accessible from Nainital to bring you here.
Aerial Ropeway Nainital
Nainital Aerial Ropeway or the Cable Car Ride is the most popular tourist place of attraction in the city of Nainital and is touted as one of the fastest ropeways around the country. The aerial ropeway links Mallital to the Snow View Point – from the base to a height of nearly 2260 meters.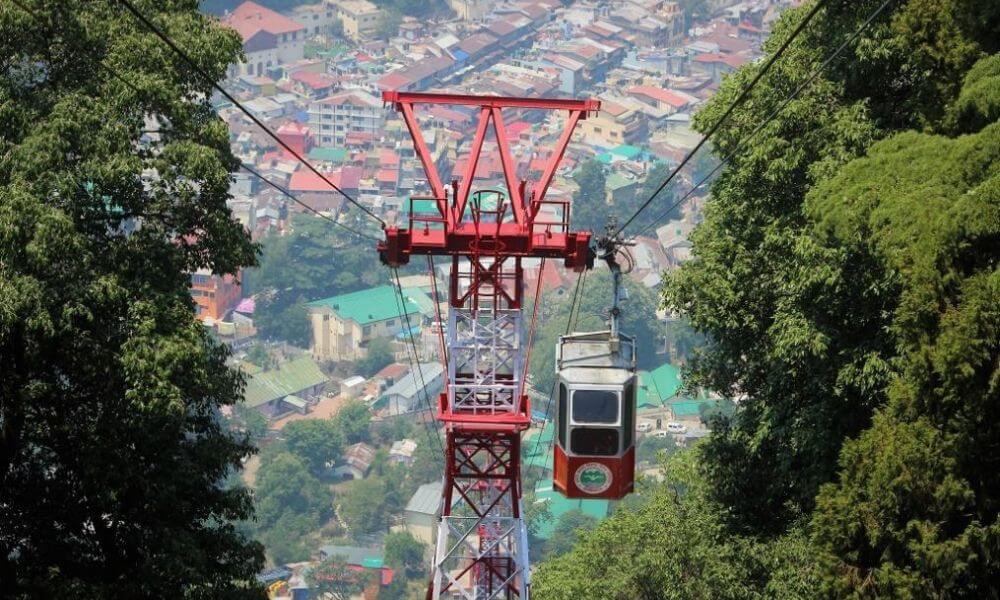 The aerial trip hovering over the Naini lake and the valley propose panoramic views of the breathtaking insights. It is built with Swiss technology; the ropeway proposes a steep climb up and down the hill and can carry a maximum of 11 passengers in each of its two-cabin cars.
Eco Cave Gardens
Eco Cave Gardens is a newly developed tourist spot in Nainital. It entails different naturally interlinked caves of dissimilar animals. Hanging gardens makes this place more fascinating. A kid educational tour is the finest choice to explore Eco Cave Gardens.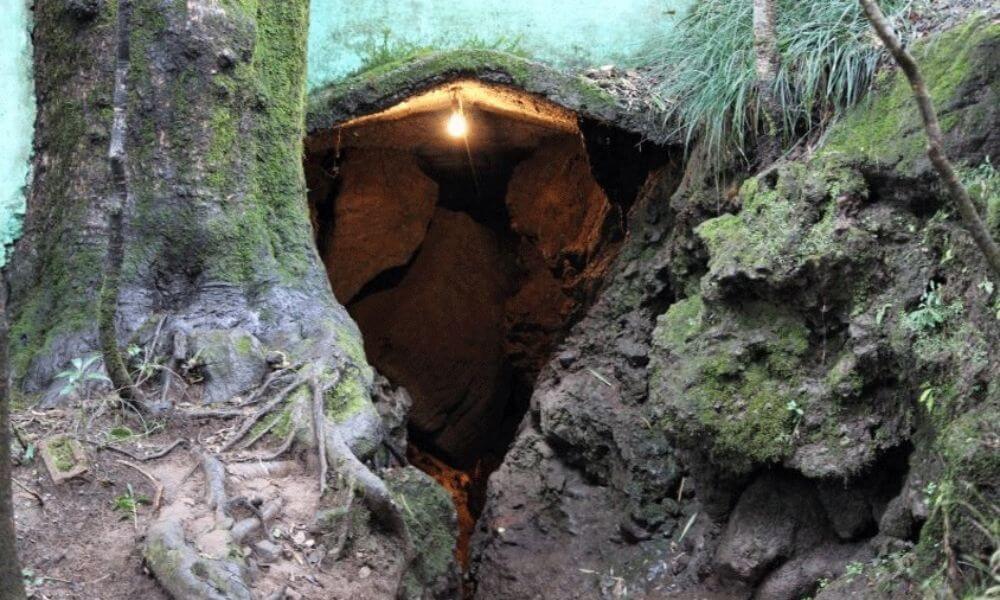 A cluster of natural caves transformed into a cave garden, Eco Cave Gardens is home to intriguing animal-shaped caves that propose kids as well as adults an opportunity to witness a different animal in an almost-natural habitat. Adorned with a musical fountain with audio-visual effects, the caves also have a series of exquisite hanging gardens together with the caved pathways.
Naina Devi Temple
A better-known Shakti Peeths of the Hindu religion, Naini Devi Temple is a sacred location of great devotion in the Nainital. Goddess Naini Devi is the deity of Naini Devi Temple and is positioned at the Northern end of the prevalent Nainital Lake.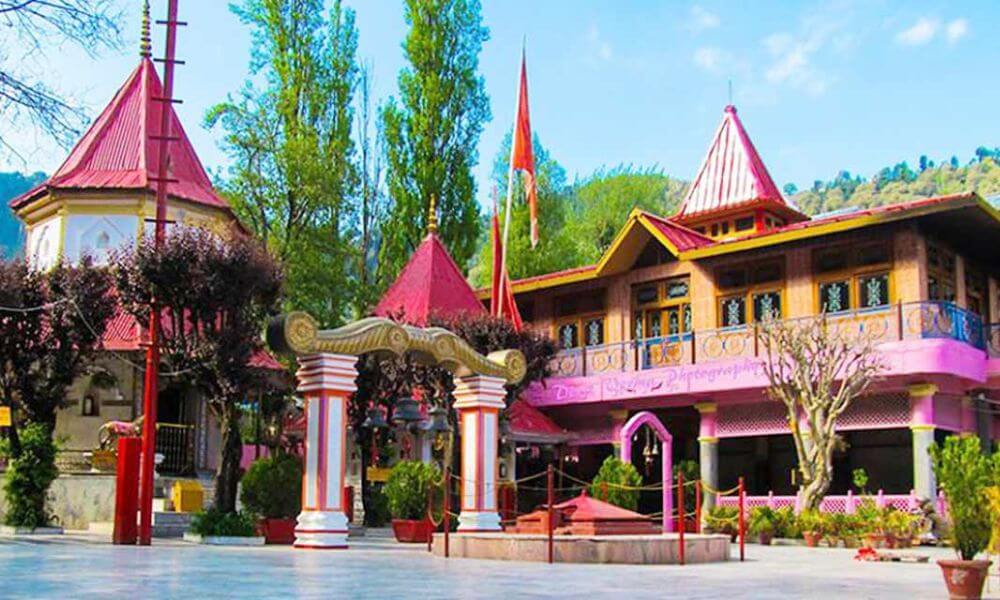 The goddess in this holy temple is demonstrated by her two eyes. Devotees from faraway locations come here to take the blessing of Maa Naina Devi. The Naina Devi Temple is situated atop the Naina Hillock near the Naini Lake and draws thousands of devotees every year.
There are several shops near the Naina Devi Temple from where one can purchase prasad and pooja items. According to Hindu Mythology, the temple is constructed on the spot where the Goddess Sati's eyes fell when Lord Vishnu cut her body into 51 dissimilar parts.
Naina Devi Bird Reserve
In 2015, the Naina Devi Himalayan Bird Conservation Reserve was established and is home to a variety of Mammals and birds in Nainital. From endangered species such as the bearded vulture to the Himalayan Griffin, black-throated tit to yellow-breasted greenfinch, rock bunding to goldcrest, and many others there is a lot of bird viewing in store for passionate bird lovers and ornithologists.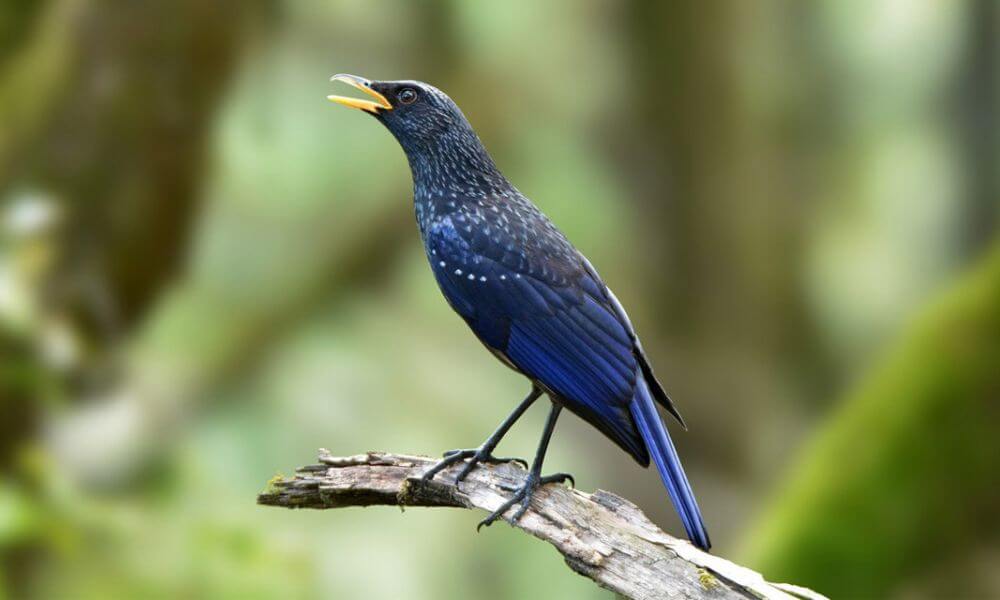 Although, Uttarakhand is the first state of the country to have a National Park which was set up by the name of Hailey National Park (presently Jim Corbett National Park). The hill state has carved a niche for itself by taking the initiative for conserving the rich flora and fauna of the region.
The Himalayan paradise is better known to be home to some of the rarest species of animals and birds also. Carrying on the legacy, this place has put a step forward in underwriting the sustenance of covered and endangered species of birds by paying homage to the Naina Devi Bird Reserve, Pangot.
Naina Peak
Located at an altitude of 2,615 km, Naina Peak is better known for its breathtaking bird's eye view of the town, the Himalayas, and furthermore, the enormous breadths of the Terai areas of Kumaon. The Nanda Devi Peak and the mountains of the Tibet border are observable from the highest of this peak.
Also better known as the China Peak (before the 1962 Indo-China war), it is located at a 10 km distance from the Tallital Bus Stand of Nainital. The well-known place is one of the most suggested places to visit in Nainital on the vacation. It is an enjoyment for individuals who esteem strolling.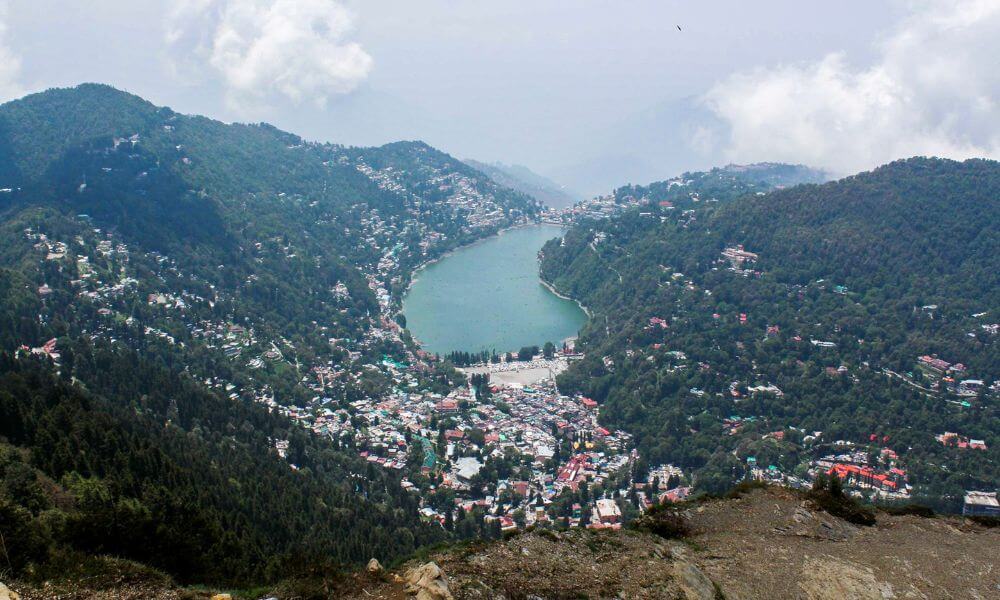 One can go for long strolls, breathe fresh air, and escalate the picturesque excellence. Owing to the high elevation and rich green forest path, Naina Peak is likewise a treasured place in Nainital for trekking. The trek to Naina could be slightly tricky, casing a length of 6 km from Mallital. One can reach the place by riding a horse or by circumnavigating the sloping pathways. From Snow View Point or Mallital, one can hire a pony or horse to reach this peak.
No shops are available at the peak. In this way, it is finest recommended that you carry your eateries and drinking water for your picnic. Relish a photography session as the place proposes some of the best viewpoints of the snow-clad pinnacles of the Himalayas. The place is better known among travelers for its romantic nightfall and dawn.
Sariyatal
Nainital is most well-known for its various stunning lakes, and Sariyatal, an astonishing Jade green lake, is one of the most serene locations to visit in Nainital to enjoy the attractiveness of the lakes in the hill town.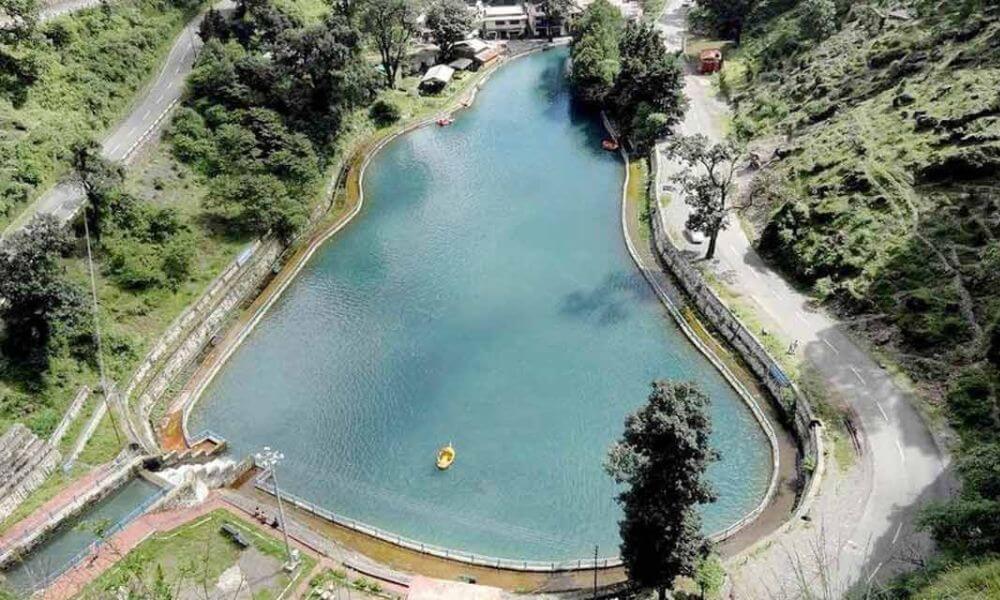 The faultless place to enjoy chilly waters, brilliant sceneries, and a peaceful environment, Sariyatal is extremely prevalent with honeymooners as well as nature lovers.
Home to an enormous botanical garden, the area is also prevalent for botany enthusiasts and families with children owing to the several herbs and boutique parks in the garden. For adventure lovers, this is the accurate place for boating and water zorbing.
How to reach Nainital?
With the remarkable Naini Lake at the center and beautiful Kumaon ranges on all sides, Nainital is a reasonable holiday destination in Uttarakhand in north India. With valleys and hills, lakes, and temples, Nainital is one stop destination to lounge under the sun and enjoy a calm vacation. Attractions like Naini Lake, Naukuchiatal, and Naina Devi Temple have attracted travelers for years. The hill station can be reached accessibly from any part of India.
By Air
Pant Nagar Airport is in Uttarakhand state and is one of the 2 airports of Uttarakhand. Pant Nagar is the closest airport to Nainital and Kathgodam as well. It is located 72 km from the Nainital and is well linked by motorable roads. Taxis to Nanital and Kathgodam are conveniently accessible from the Pant Nagar Airport.
By Rail
Kathgodam is the closed railway station to Nainital, located at 41 km. Kathgodam is well-linked by the Railway Networks with the foremost destinations of India like Delhi, Kolkata, and Lucknow.
Trains are every day to Kathgodam as it is the entryway of the Kumaon region. There are two trains run daily between Delhi to Kathgodam and vice-versa. Nainital is only a one-hour drive nearly 40 km from Kathgodam Railway Station. Buses and Taxis are easily accessible to Nainital from Kathgodam.
By Road
Nainital is well linked by motorable roads with the foremost destination of northern India. Nainital is only 1-hour drive from Kathgodam which is supper on the hills of the lower Himalayan range. You can take a bus or taxi from Kathgodam to reach Nainital. Most tourists who visit Nainital start their journey from New Delhi.
The distance between Delhi to Nainital is nearly 320 km which can be covered by 9 hr drive, Nainital is linked with NH87. Buses to Nainital are accessible from ISBT Anand Vihar. Taxis and Buses are accessible from all foremost destinations of Kumaon and Garhwal region as Nainital is one of the primarily visited hill stations in India.
Read More:
Bhuvan Bam – Facts You Didn't Know About BB ki Vines!
Top 10 Places to Visit Near Wardha In 2022