A Guide To Vagamon's Best Attractions That You Must Visit!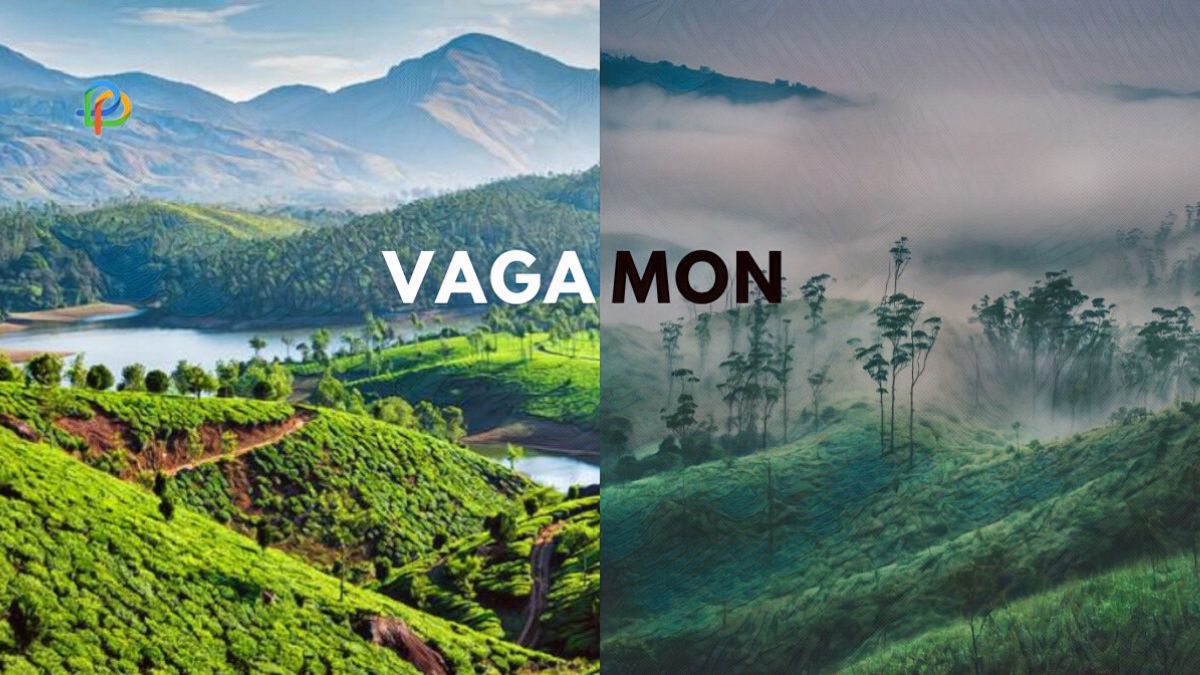 The stunning landscape of Vagamon in God's own country, Kerala is every summer's call that induces us to cede our soul in its wonderful rhythm of evergreen. Vagamon is one of the best places to see in Kerala. Situated in Kottayam, the Idukki border of Kerala, Vagamon's vibe is enchanted. Tourists will find their heart in its mild breezes' cool touch, enthralling pine forests, rugged terrains, attractive grasslands, velvety meadows, misty hills, breathtaking cascading waterfalls, and lush greenery.
Travelers in large numbers flock to the picturesque hill station of Vagamon to escape from the sultry weather of the plains. Vagamon is also a bird watcher's heaven. Birds like the Malabar grey hornbill speckled dove, and hill mynah, among others, will gaze at you with friendly smiles. Vagamon is adorned with rich flora and fauna. 200 variabilities of plants, rare orchids, emerald green tea plantations, and animals such as porcupines, hares, teddy cats, etc. fall upon the attractive solitary streets of Vagamon only to overhaul your heart with bliss.
In addition, traveling to Vagamon is itself an experience of a lifetime. Its wonderful tranquility is a heaven-sent blessing for nature lovers and solace seekers. If you are planning a trip to Kerala then Vagamon is a must-visit place to relish your holidays with family and friends.
Parumthupara View Point
Parumthupara has a massive rock sculpture at Grampa better known as Parunthupara located 1200 m above sea level. Also well known as Eagle Rock, Parumthupara View Point is one of the topmost Vagamon tourist places that carried a remarkable view of Peerumedu hills and surrounding hills.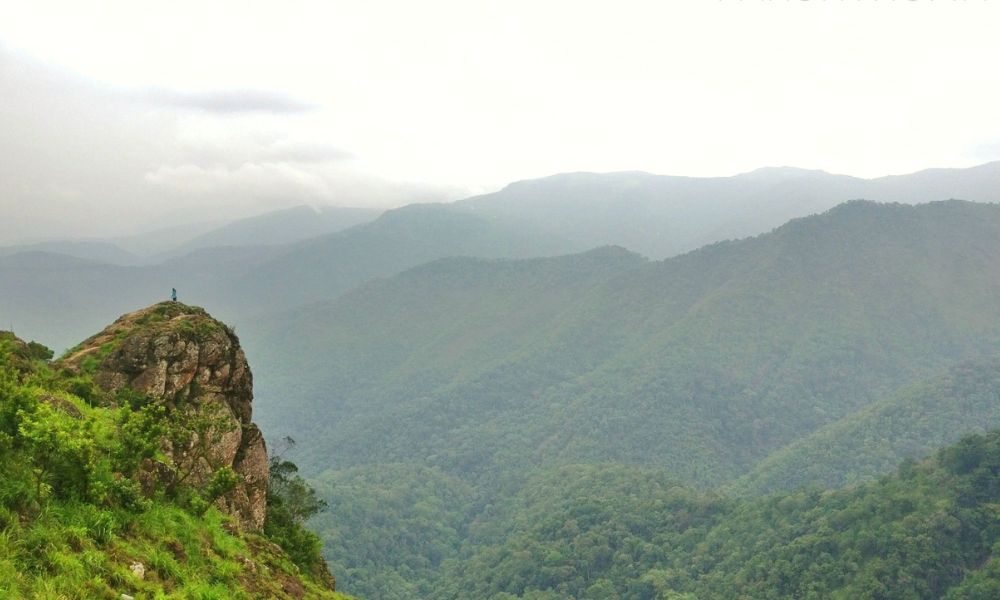 Accurate for hiking, this thrilling bumpy corner carries an amazing encounter for both natural as well as meet fans. Relaxed and silent with awesome, clean wind, this position has limitations as it is fairly risky to go beyond a certain assortment.
Elaveezha Poonchira
Elaveezha Poonchira is among the best places in Kerala to watch sunset and sunrise without any hindrance. The overwhelming scenery and green valleys emphasized by those great mountains are brilliant enough for a vacation with the mystic appeal.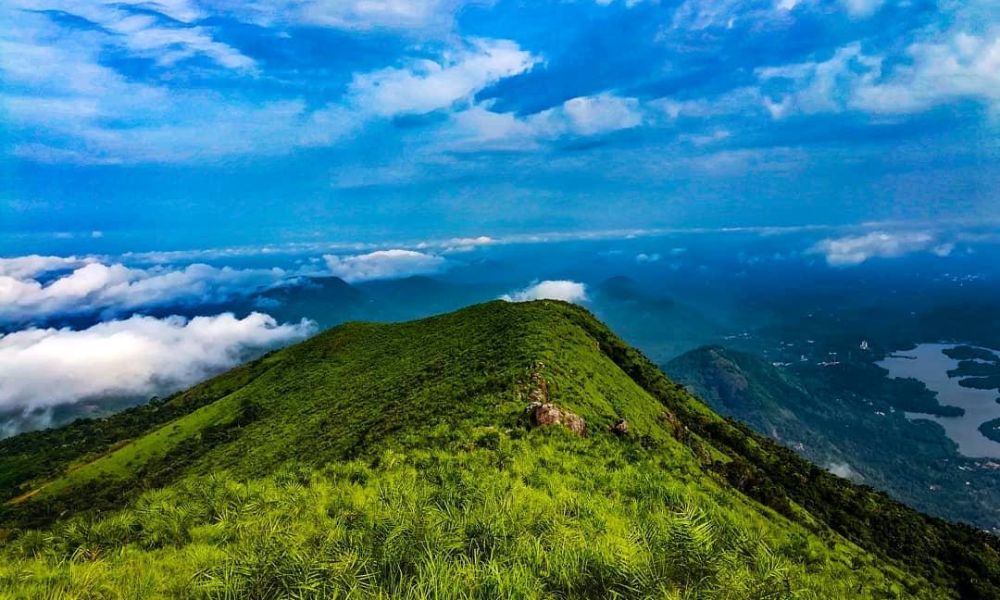 Based on the tale, Panchali the wife of Pandavas immersed in a Pool here, the queen of the impressive Mahabharata. Elaveezha Poonchira in Malayalam indicates 'valley where leaves don't fall' and it is known as so because trees are not existing in this location.
Kuttikanam
Kuttikkanam, the key attraction out of Vagamon tourism destinations, is enclosed in tea plantations, pine forests, streams, cardamom plantations, and hills which oozes out an attractive charm for a relaxing nonviolent vacation at 3500 meters above sea level.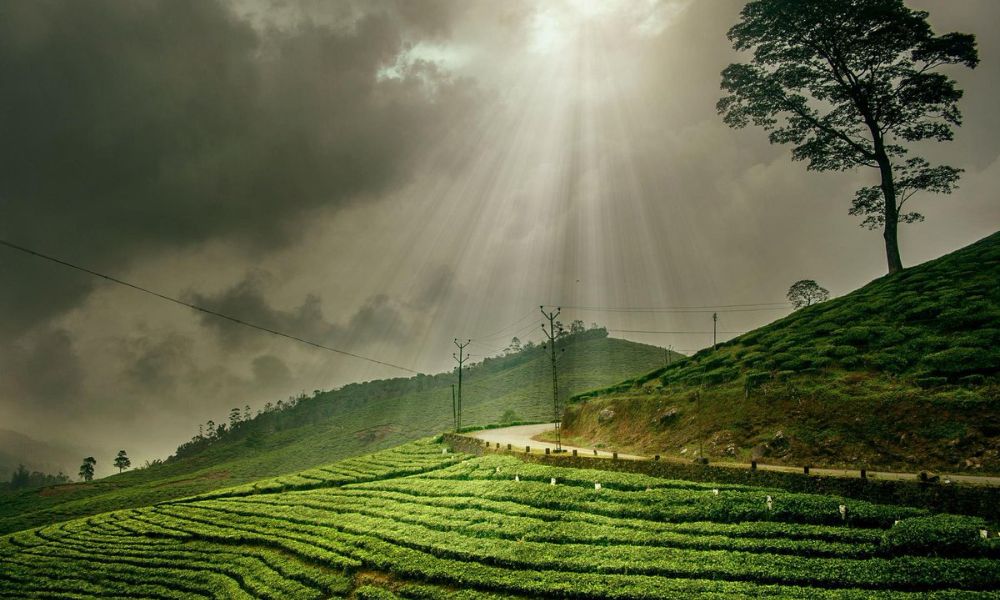 Kuttikanam once used to be the vacation destination of the imperial family Henry Baker first exposed the uniqueness of this place and he began coffee plantations here which were later transformed into tea and the requirement of manual labor bought more individuals to Kuttikanam.
Kurisumala Ashram
Located in Vagamon on the Kottayam-Idukki district border, the Kurisumala Ashram is a cloister in Syro-Malankara Catholic church that was set up in 1958. The name Kurisumala is serene of two words namely 'Kurisu' which means cross and 'Mala' which means mountain which is figurative of the monks who spend a monastic life on the mount of the cross in the hill series.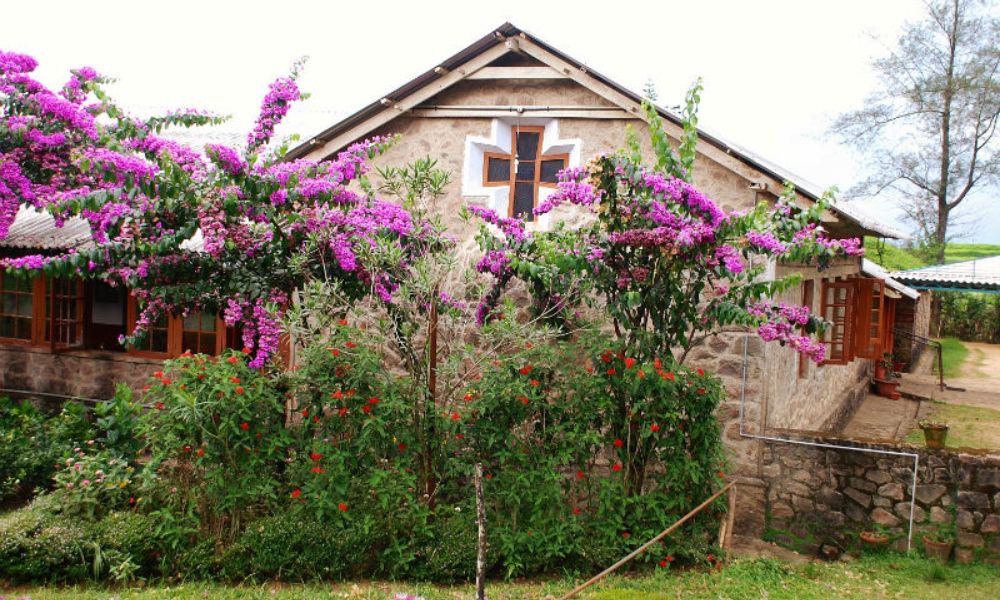 The monastery is located at an elevation of 4000 feet above sea level. This location houses a community of divine seekers who leave their homes and are not enabled to go back. The most beautiful feature of the place that makes it worth visiting is that it is tranquil and silent here most of the time which is required most to relax and introspect.
Monks who stay here spend their time operating, studying, and praying. A holy mass takes place here the chants which have been assumed from the Hindu form of worship. The monks at Kurusimala wear Khavi dresses, walk unshod and sit on the floor while having food. Also better known as the 'mount of transfiguration', all those who visit this location attain peace of mind and feel calm to be here.
Vagamon Tea Estates
The principal tea properties are the high points out of tourist places in Vagamon. Pulikkanam Estate and MMJ Plantations are the most renowned tea estates in Vagamon.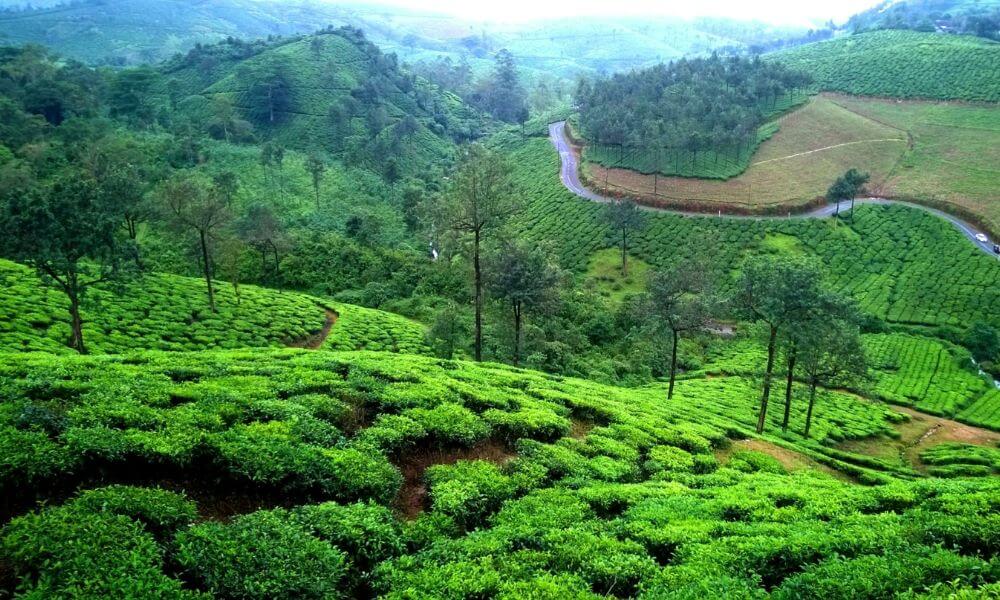 You can get permission from the Estate office and undergo the property insights and this for sure is going to be an appreciated time you invest here.
Murugan Mala
One of the topmost Vagamon places to visit, Murugan Mala is better known for being home to a beautiful rock-cut temple that is enthusiastic to Lord Murugan. However, this place is not just about that.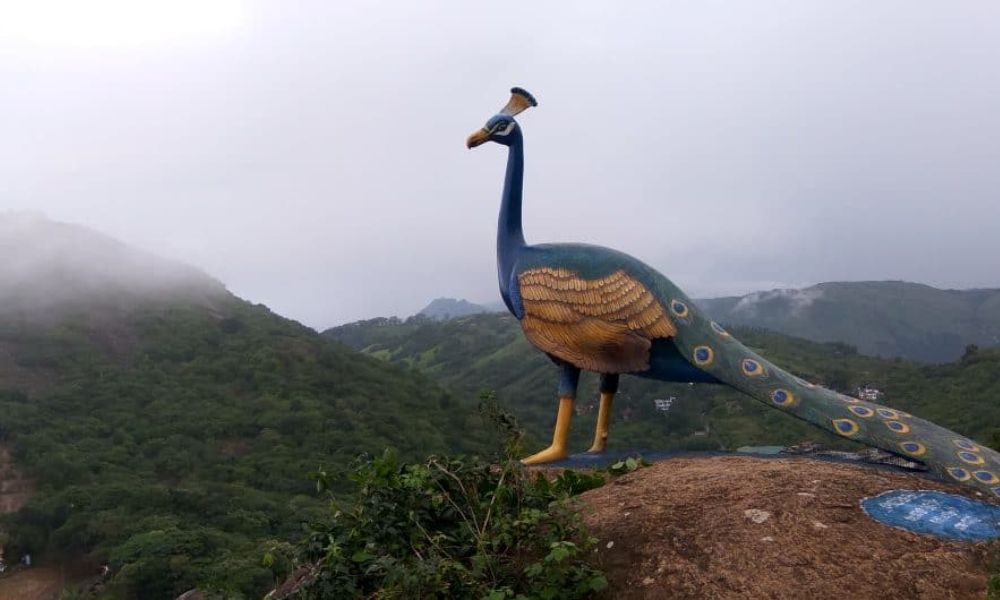 The place has remarkable terrain that makes it a prodigious place for sightseeing and the weather circumstances add to the effect.
Ulipooni Wildlife Sanctuary
Ulipooni Wildlife Sanctuary is a perfect escape from the exciting urban life. Situated 10 km from the city center, the calm atmosphere makes for an accurate picnic spot. The sanctuary is home to several animals involving elephants and tigers.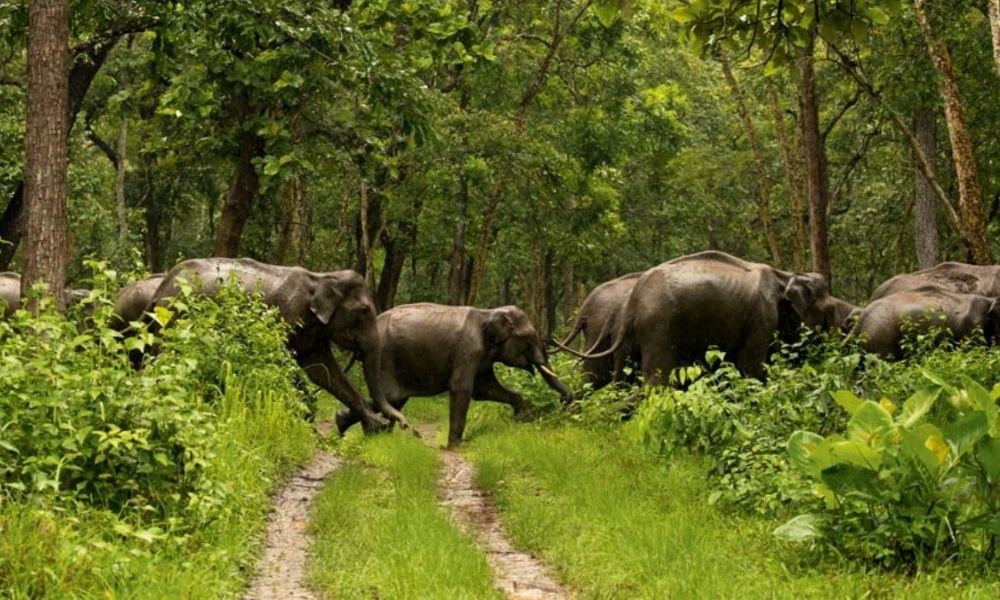 You can also relish a boat ride here and have an unforgettable day out on your trip to Vagamon. It is one of the best tourist places in Vagamon.
Idukki Arch Dam
Idukki Arch Dam, an engineering marvel, is situated in the South-Indian state of Kerala. It is an arch dam with a double curvature and is constructed on River Periyar. Exactly, the dam is built in a gorge between two hills, Kuravathi and Kuravan. It is at a height of nearly 550 feet and is a breathtaking sight in the otherwise craggy terrain along which has been constructed.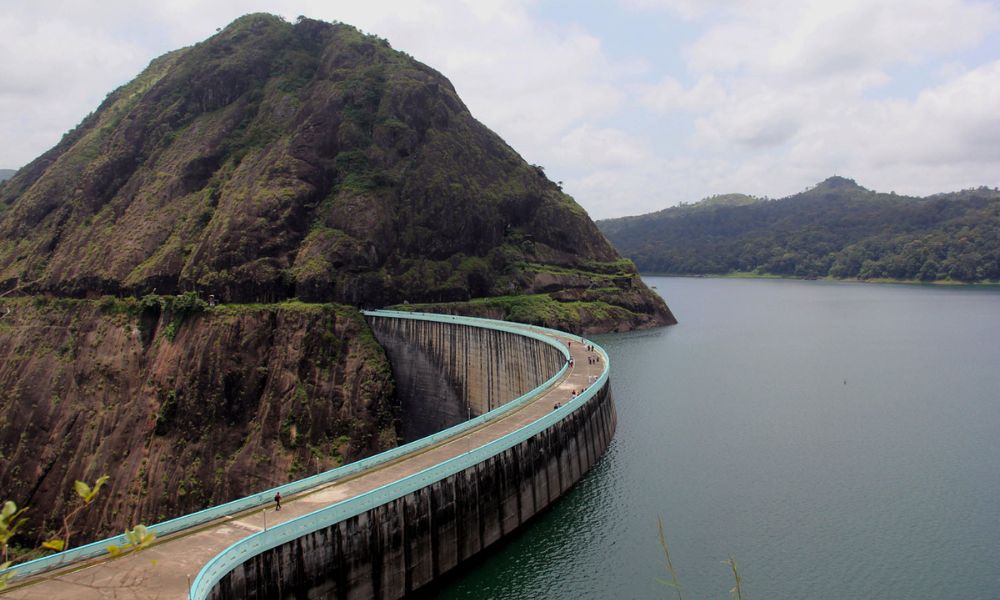 With this height, it is one of the greatest arch dams in Asia. Because of its enormous size, the dam can be seen from fairly some distance and the sight of the structure in between the granite hills is breathtaking. The neighboring is lush green, and the reservoir serves as a speedy getaway for locals. As part of encouraging hydel tourism, boating in the reservoir is open for travelers.
Vagamon Pine Forest
Vagamon Pine Forest is a region with acres employed by wonderful Pine trees thriving in the environment on steep slopes which is very exclusive to the region. In addition, the first place to hit in Vagamon leaving all other tourist places in Vagamon out if you are a forest lover is the Pine Forest.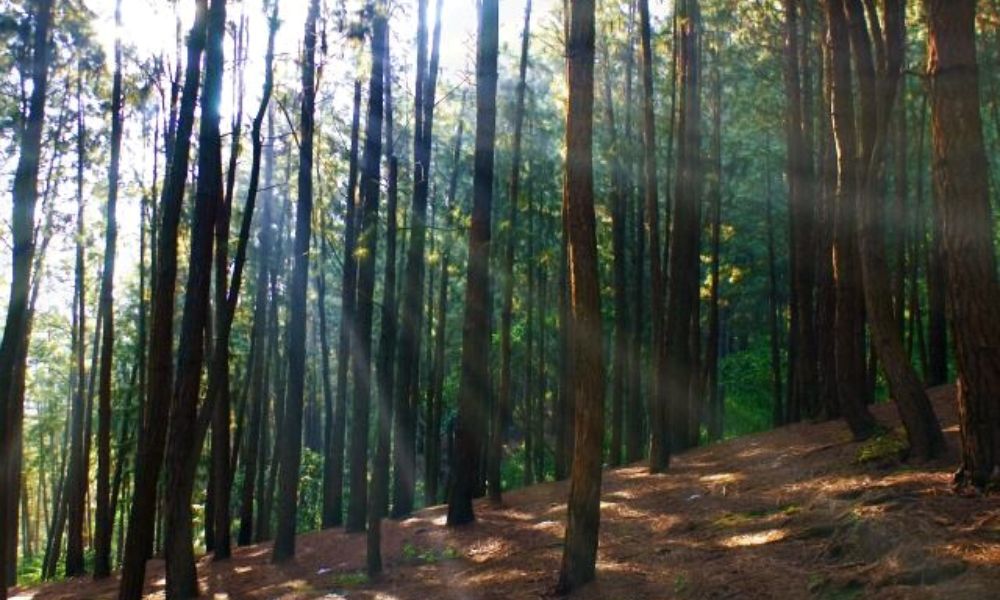 A prevalent shooting spot for movie makers, this sparse wood is initially a manmade one. Created throughout the British Raj, the forest still stands overlooking the captivating valley. The Maramala Falls are the twin highest attractions of Vagamon.
Vagamon Lake
Nuzzled in between three green hills, Vagamon Lake is a slice of haven pushed in the valley of Vagamon. Boasting attractive surroundings and lush greenery, the lake is a prevalent tourist spot that draws a lot of tourists. Besides, the hills surrounding it brag of glossy green grass carpet which is always blooming with vivacious flowers. Prevalent for picnics and leisure outings, you can also enjoy boating in the lake.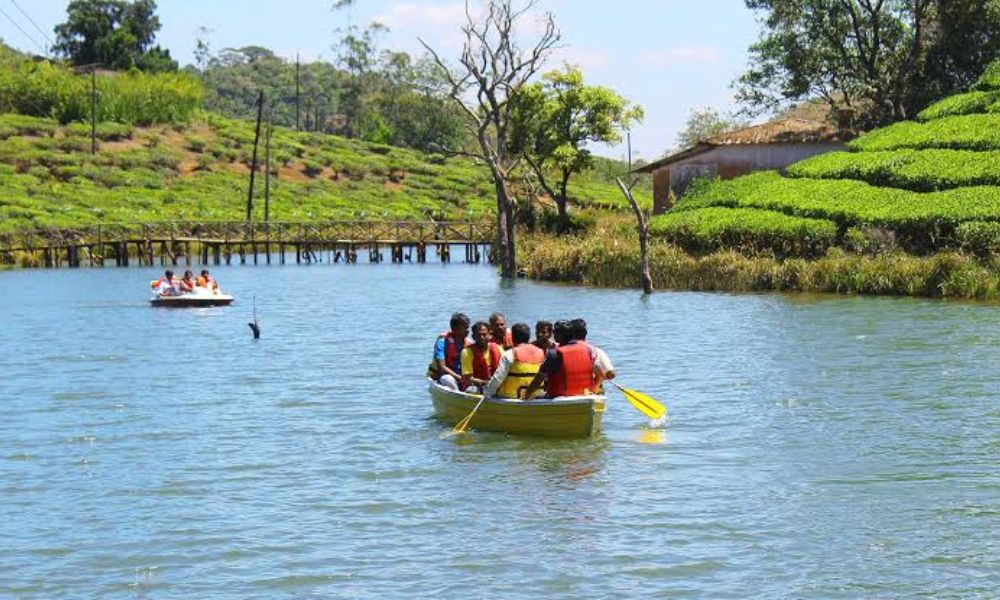 Especially prevalent among photography enthusiasts and solitude seekers, the region across the lake proposes peace and calm like no place else. In addition to that, the lake has been optimized for shooting determinations and if you are lucky, you might also spot your favorite actors here.
Mundakayam Ghat
Blue peaks and above them hang a murky grey sky. That's how Mundakayam Ghat looks most days. A prevalent sunrise and sunset point and one of the most extremely suggested Vagamon places to visit, the rocky and unfavorable road leading up to this residence makes it all the most indefinable.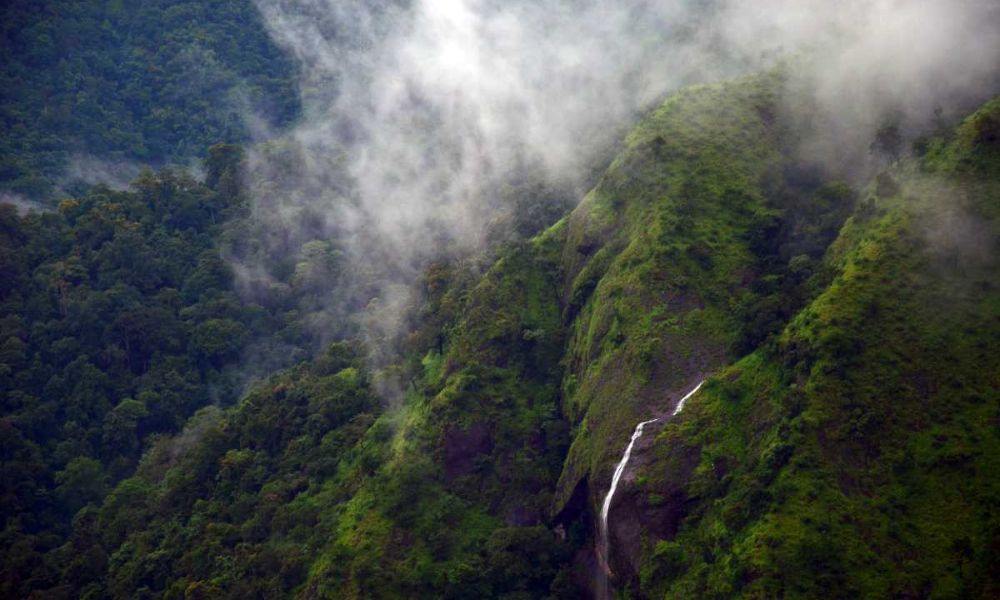 This is also better known as one of the best offbeat locations in Kerala.
Peermade
Throughout their reign in India, the British revealed Peermade and advanced this place as a tea processing zone. Today tourists visiting this site get enthusiastic to find buildings that resemble European architecture.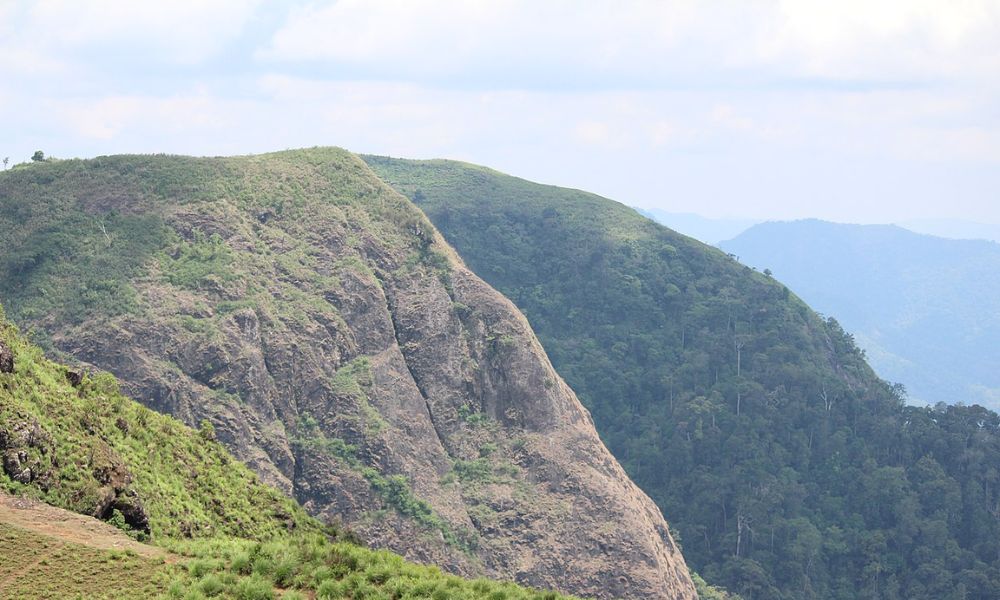 In this place, you will have tea leaves of high superiority. Discover the coffee and cardamom plantations as well. Farmers also encourage organic black pepper, white pepper, ginger, turmeric, and many more.
Best Time To Visit Vagamon
Vagamon can be visited at any duration of the year. Being agreed at such a high height acknowledges this strange objective of its charming climate, with the temperature frequently lying between 10 to 25 degrees Celsius. The months from June to September meet the spell of rain. Subsequently, the best time to visit Vagamon is during the dry seasons, which are summers and winters.
The two seasons have their recompense. While the summers are best for elephant riding and paragliding revelries, winters are accurate for mountain climbing and tea ranch visits. Being affluent in biodiversity, this place is likewise on the movement graphs of different eco-vacationers. Furthermore, it is the appealing brilliance of this destination that will make you hungry for new experiences.
Summer From March To June
The moderate climate and cool ocean breezes start commanding the atmosphere of Vagamon from March till May. Due to this charming sun glistening free skies and a smooth fragrance of tea leaves filling the air, summer is a protruding destination for voyagers trying to visit this emerald green diamond of Kerala.
These months record the most remarkable temperatures of the year. The temperature runs somewhere in the variety of 10 and 25 degrees Celsius. Subsequently, such a warm climate needs lightweight, freely fitted garments.
Monsoon From July To September
As your method towards the end of May, dark mists drift up in the sky scrutiny the sun. Showers start getting succeeding. The blustery or wet duration of Vagamon endures from June to September. An unusual pick by visitors because of the high gumminess, sloppy scene, and eccentric rains that go about as a difficulty to outside exercises, this period provides you the upside of having an expensive stay at a budgeted price.
The windy climate and subtle downpours overflowed with enjoyable green scenes make Vagamon the model house for couples, specifically the ones on their superior first night.
Winter From October To March
Towards the end of September, when the downpours begin declining, and a frightening air fills the climate, you appreciate that winter is going to start. Being located at a respectable height carries Vagamon an affable winter contrasted with other slope stations.
This time is assisted by the greatest holidayers attributable to its frigid, dry climate and insignificant deluges. Thus, this top season additionally results in more luxurious rates for resorts and hotels.
How To Reach Vagamon?
Set at a height of 1100 m above ocean level, Vagamon is located on the edges of the Western Ghats and is incorporated by 3 primary slopes – Murugan, Kurishumala, and Thangal slopes in Kerala – Hinduism, Christianity, and Islam – portray the social amiability. Vagamon otherwise named the 'Scotland of Asia', was primarily found by the British. Vagamon has everything nature wonderful looks for.
The undulating slopes, the green knolls and nonviolent homesteads, the mysterious pine woodland, a withdrawn spiritual community, the tea and zest gardens beautifying the scene, the relaxed mountain streams and the falling waterfalls in the rough territory, the dim breezes veiling the mountains – it's a perfect dream.
The voyage to Vagamon, through the plane thruway, with grand mountains and profound defiles on your side is an astounding background. Lashing through the sharp bends of the itinerant rock-cut streets tough, with profound canyons on the turns, perilously luring, is invigorating.
By Train
The individuals who wish to come to the delightful Vagamon via train can do as such by lodging a train to Kottayam. The Kottayam railroad station is located at a parting of 44 km from Vagamon. Trains are available to reach Kottayam from all the noteworthy urban communities of India. As you reach this place, board a cab to reach Vagamon.
By Air
The nearest airplane terminal to reach Vagamon is Cochin International air terminal which lies at a parting 150 Km from Peermede. On accomplishing the Cochin International airplane terminal, one can sign a private maneuver to accomplish the core of Vagamon. The Cochin International airplane terminal is linked to all cities of India and is additionally all across linked with a portion of the unmistakable global urban locations.
By Road
Erattupetta is the nearest town, agreed at a parting of 25 km from Vagamon. To accomplish the Erattupetta, take Kottayam-Kumili Street. Vagamon, the accurate occasion goal, is effortlessly accessible by street from Kochi, Munnar, Kottayam, and Madurai.
Conclusion
Vagamon is home to some of the best viewpoints that propose excellent views of the surrounding unspoiled beauty along with unforgettable sunset views. The meandering road to Vagamon is cut in solid rock creased with pine forests. And as you wind your manner through green-capped hills, the continuing plains come into view thousands of feet below you. Welcome to a place that would make you come back again and again.
Read More:
Top Amazing Tourist Destination To Visit In Mussoorie!
Jammu To Start Helicopter Services to Connect Remote Areas