Explore Zuluk: One Of The Best Destination In East Sikkim!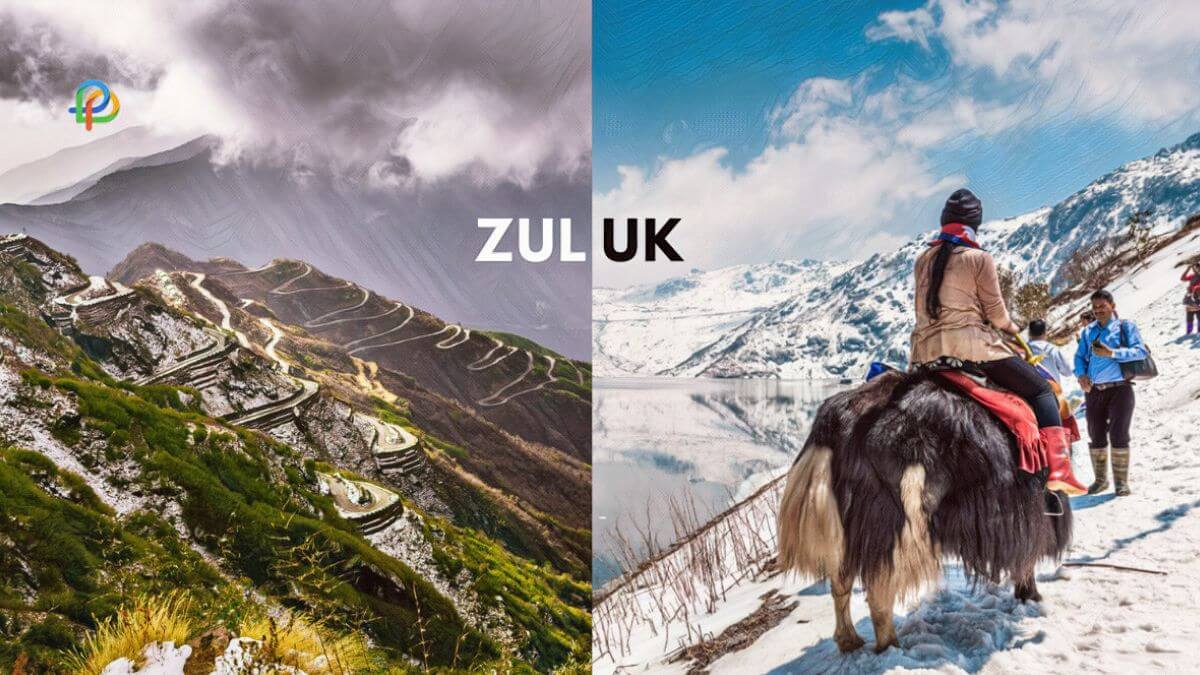 One of the best locations in East Sikkim for a wonderful trip is Zuluk. It is located at a height of 3,048 meters above sea level and is better known for its silk route and attractive valleys. Zuluk should be your first choice if you want to spend your holidays in a tranquil setting in the foothills of the Eastern Himalayan Range, where a fresh mountain gust will caress your hair and birds will sing in unison during the morning.
The area is still comparatively unexplored by tourists and makes for the ideal peaceable getaway for sharing some superior moments with your near and dear ones.
Due to its beneficial proximity to the border, Zuluk was previously concerned as a transit place for traders traveling along the silk route between India and Tibet. Therefore, both domestic and foreign travelers must gain authorization before entering the area. Zuluk proposes attractive weather all year long.
The highest time to travel is from October to February if you want to see snowfall. On your Zuluk trip, you can also discover some of the top tourist destinations in the Zuluk area. And, to assist you with that, we have curated this blog. In this article, we have also mentioned a few best places to visit in zuluk.
Here you will find the information concerning the top things to do in Zuluk and we hope this blog will assist you to plan your trip. If you want to know something more about this attractive, you can always ask us in the comment section of this article. Now, let's dig up in detail.
Ganek Viewpoint Zuluk
It is located in East Sikkim. It proposes an awesome view of the zig-zag silk route along with Zuluk. You confidently love it. In addition, you can celebrate your journey with an astonishing view of Zuluk with a cup of coffee from the nearby shop. An approx 8 km drive from Zuluk. On the approach to Thambi viewpoint, this spot proposes the first glimpse of the Zig-Zag road's hairpin turn.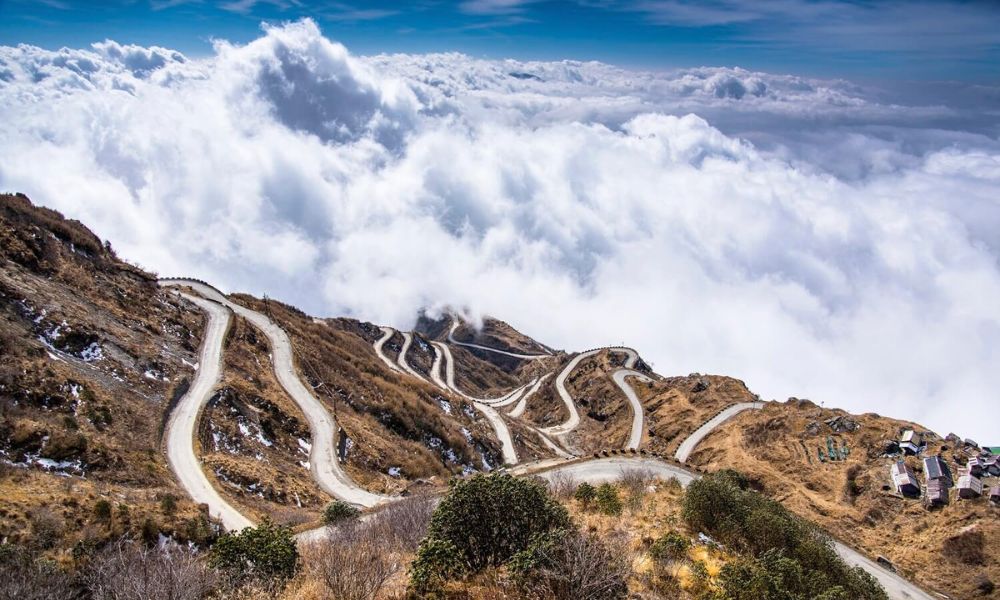 This location is also rich in biodiversity, with birds such as the Firetail Sunbird, Parrotbill, and Himalayan monal, as well as animals such as the Red panda, Musk deer, and Brown goral. An exclusive Hindu Nag Devta pilgrimage can be found within 200 meters of this location. A stone structure of Nag, depicting the Nag Devta, can be initiated inside this temple. Hindus and Buddhists alike esteem it to be one of the divine temples.
Shiva Sunrise Point
This viewpoint, on top of Lungthung, nearly 18 km from Zuluk village, carries a magnificent view of Mt. Kanchenjunga and the sunrise at the same period. Those who want to witness the delightful moment of Mount Kanchenjunga's dawn might get up previous and head to this beautiful location, it's also marked as one of the best places to visit in Zuluk.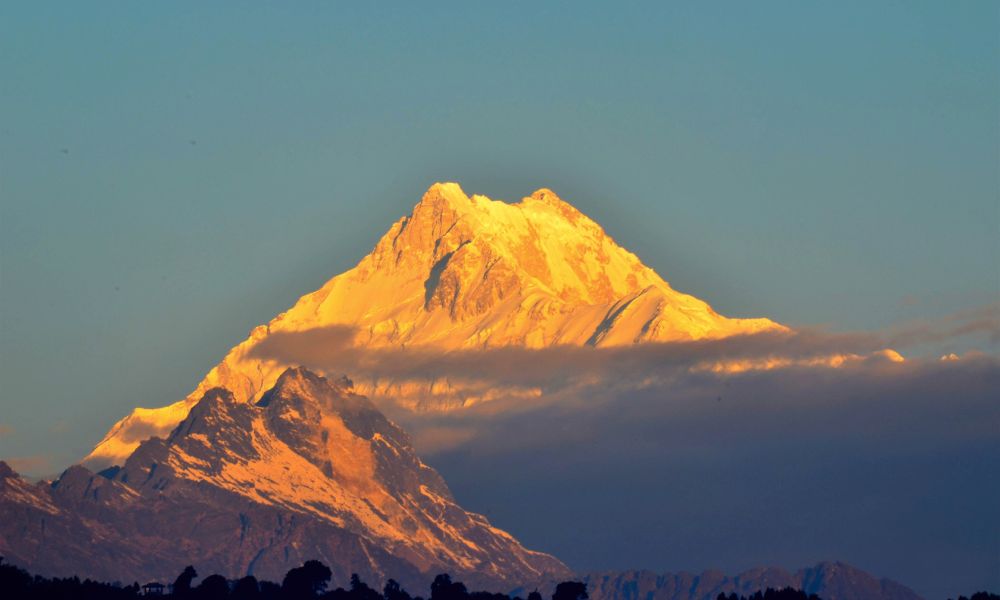 The most imperative aspect of the sunrise is the opportunity to photograph Lord Shiva's shadow cast on Mt. Kanchenjunga. You can't stop relishing this great moment because it's so captivating and gorgeous.
According to folklore, Lord Gautam Buddha allocated three monks to spare Buddhism in the direction of the sun, which resulted in the formation of a Shiva shadow on Kanchenjunga during ancient times. Tibet is the country as of now, where Buddhism has been encouraged.
Thambi Viewpoint
Thambi waterfalls are situated at a distance of 14 km away from Zuluk which is one of the prevalent places. Thambi viewpoint is located at an altitude of 11,200 meters above sea level. From this delightful viewpoint, one can relish the panoramic view of mount Kanchenjunga.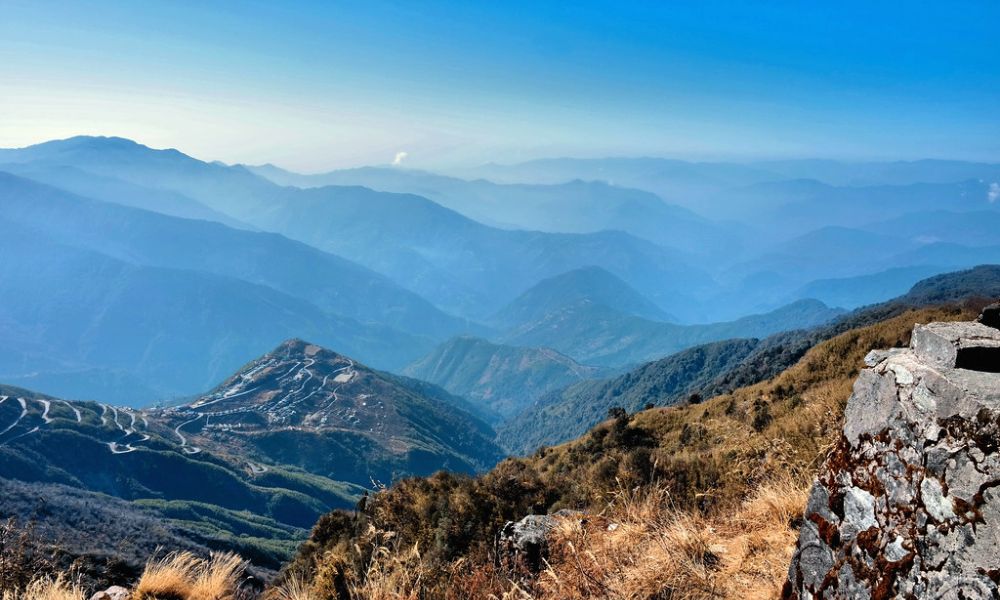 While going to visit Thambi viewpoint, on the way you can celebrate the heavenly road named zig-zag road which is built by civil engineers. This place is mostly popular for sunrise and sunset. Solo travelers, families without children, and nature lovers can precisely plan for this trip.
Bhul Bhulaiyaa
After a 2-kilometer journey from the Thambi viewpoint above Lungthung, one can see all of the wonderful curving roads as well as Kanchenjunga.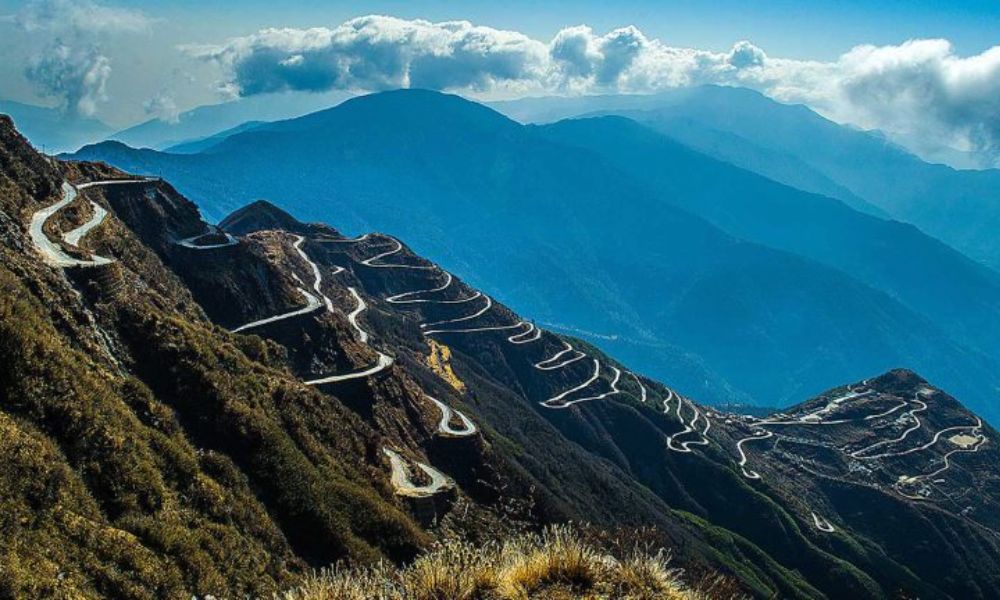 The term Bhul Bhulaiyaa connects to the twisting road that weaves its way through the hills, making it incredible to tell which way the car is going. The way to Gnathang Valley is the last point on the zig-zag route.
Lungthung/Dhupidara
The small village across the silk route has nearly 10 households. Situated at 11,500 feet on a hilltop with the attractive backdrop of the mighty Kanchenjunga and the winding roads and beautiful places to visit in Zuluk. Lungthung, on the other hand, is value seeing for its natural picturesque beauty.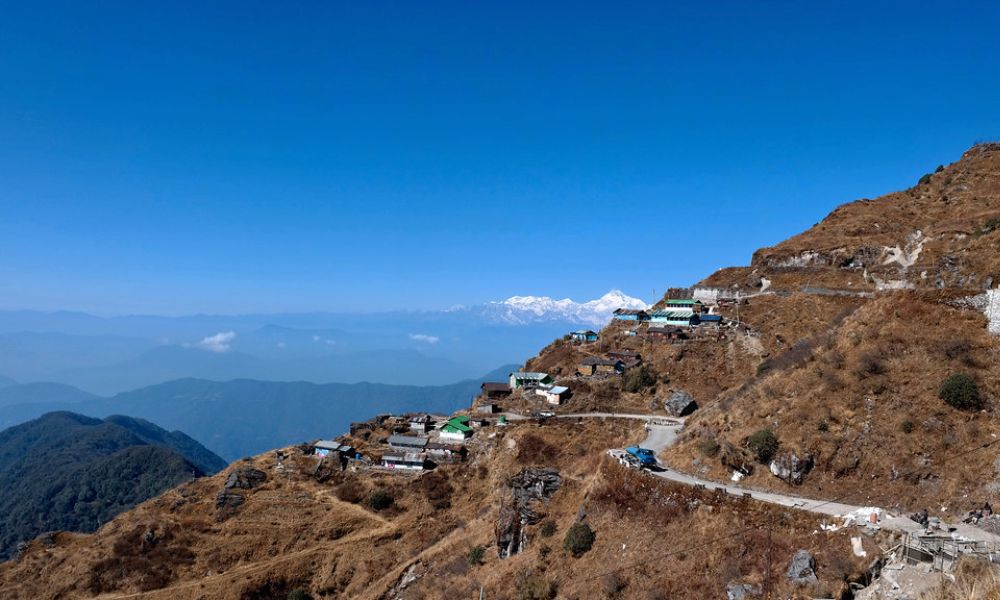 They also carry homestays where you can envisage yourself on top of the hill, floating in the ocean beneath you, enclosed by clouds.
Bhala Sur Sunset Points
(Bhala–hen sur-hen head) on dawn morning or a clear afternoon, one can walk nearly 300 m toward the convey ground of the Indian army, where 3 peaks of the Mount Kanchenjunga range and sunset is seen, not only that, but every footstep toward this viewpoint proposes the dissimilar scenic beauty and from some point, you would also examine the beautiful of hill-stations such as Aritar, Phadamchen.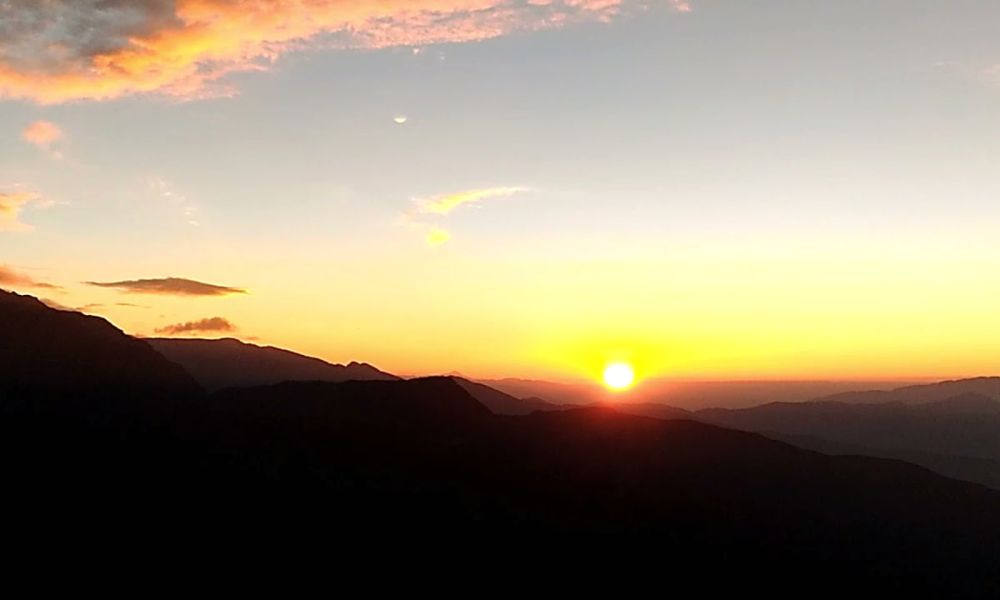 Sillary Goan, Pedong, Pakyoung airport, Rangpo, etc this place also has a countless bio-diversity for the there rare and attractive colors of birds and butterflies.
India Map Lake
Attractive and awe-inspiring is the small lake nearby Laxman Chowk. Because it looks like an Indian political map, this lake is also better known as the India map lake.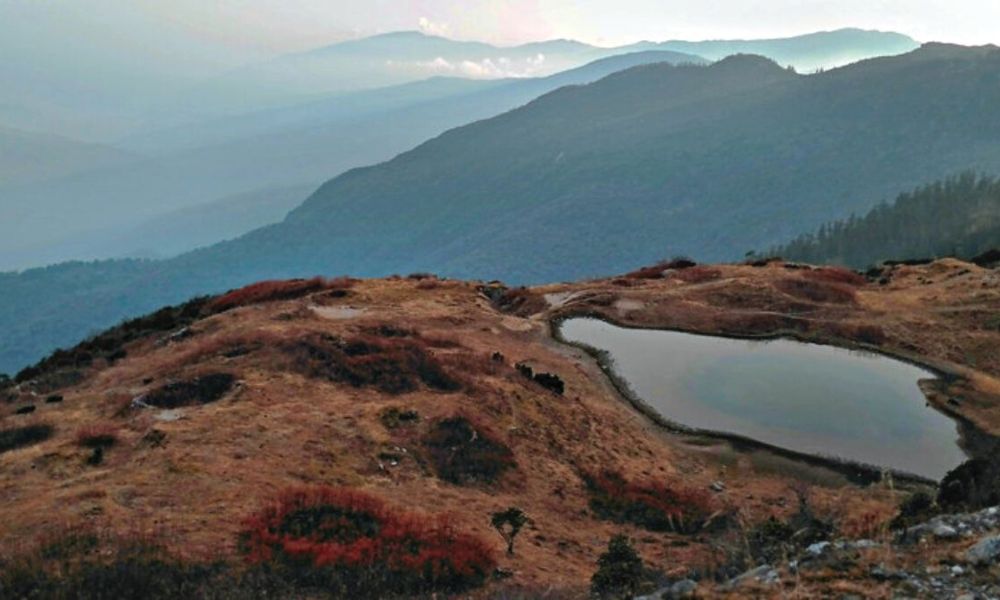 Jelep La Pass
The uppermost old silk routes pass associating Sikkim in India and Tibet, is situated at an altitude of 13990 ft from sea level. They serve an imperative role as a commerce route between India and Tibet.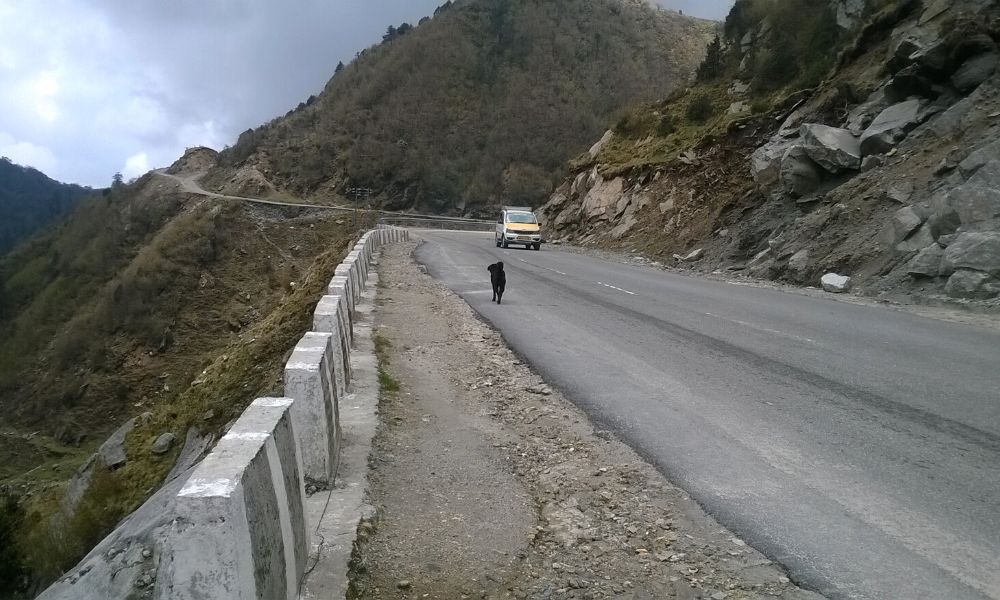 However, throughout the Sino-Indian conflict in 1962, the Jelep La pass was enduringly blocked, and today the road between India (Krupuk) and Lhasa via Jelep La pass is better known as the "Young Husband Track," after a British excursion led by Colonel Francis Young Husband during 1904.
Laxam Chowk
The road leading to Gnathang Valley and the historic Baba Mandir divides nearby Laxman Chowk. One leads to the old Baba Mandir, while the other chiefs to the Gnathang Valley. The Laxman Chow was constructed in honor of LT. Col.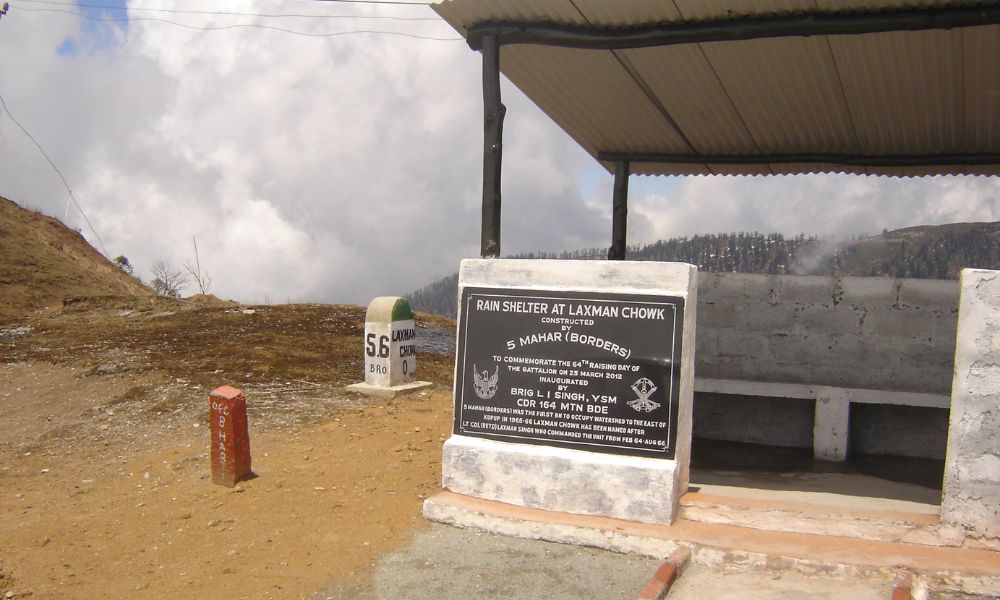 Laxman Singh (commanding officer), under whose knowledge secured the watershed opposite Chinness in the general location of Dokala during 1965, and those concerned in Himalayan attire and souvenirs can buy them at the Laxman Chowk cafeteria.
Gnathang / Nathang Valley
Nathang valley is popularly better known as "Ladakh of East India ''and this valley is located at an altitude of 13,500 above sea level. Nathang valley is one of the attractive places to visit in zuluk. Nathang valley is enclosed by snow-capped hills and mountains. Even mount Kanchenjunga can also be seen from this attractive valley.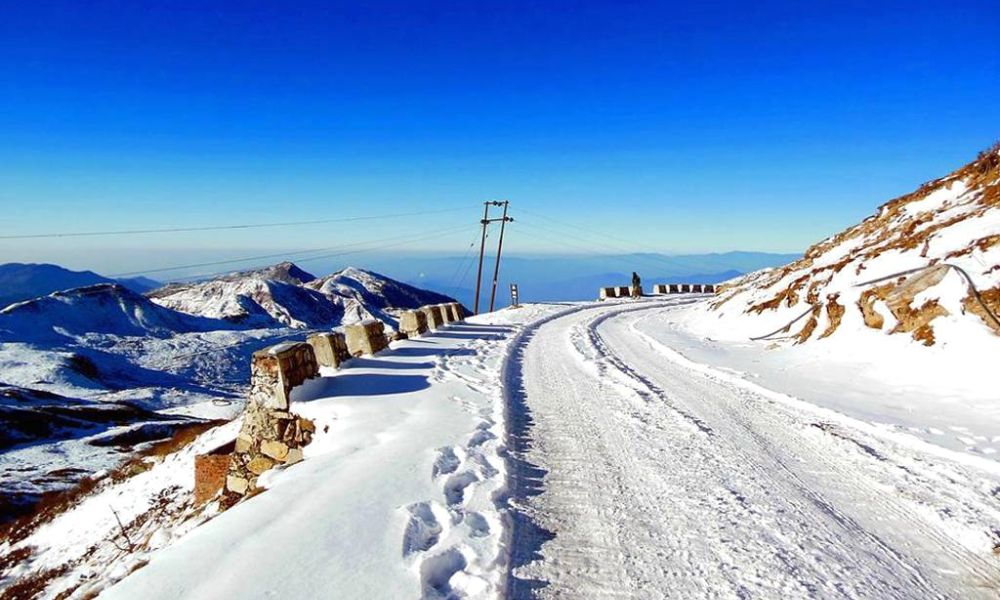 Nathang valley is an astonishing valley with mind-blowing pictures. During the morning time, even one can see the grand view of the eastern Himalayas. Chinese wall tower can also be precisely seen from this Nathang valley. There are many least numbers of individuals who are living in Nathang valley along with Krishna temple and monasteries.
Nathula Pass
Nathula, the Indo-China border and the beginning point for the Mansarovar yatra, links India and China at an altitude of 14450 feet, making it one of the world's greatest motorable roads.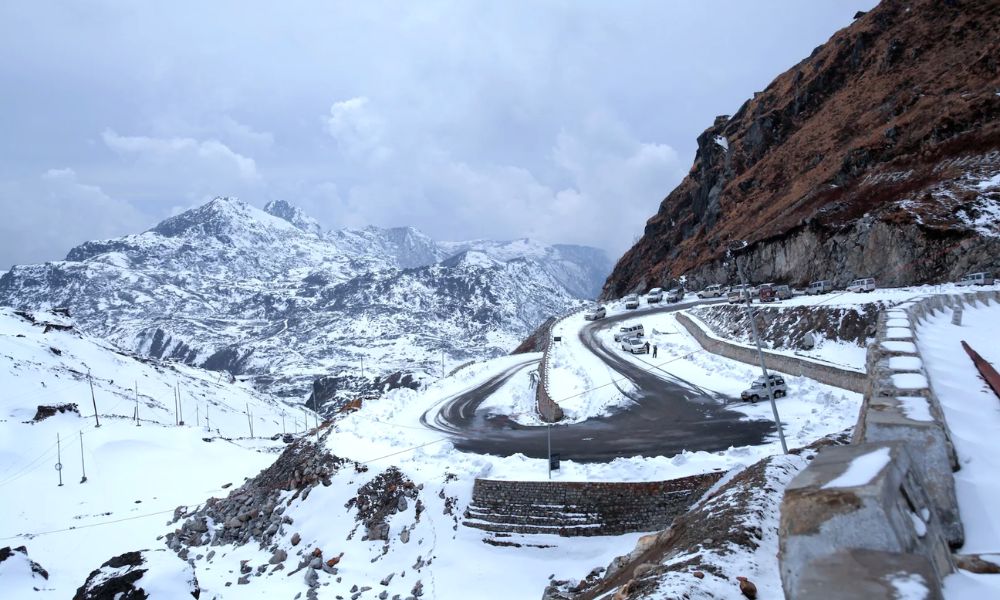 Tourists are allowed to approach the international boundary, where Chinese soldiers can be seen. Nathula Pass is open for Indian nationals from Wednesday to Sunday.
Elephant Lake
Nestled between India, China, and Bhutan at an altitude of unevenly 13000 feet on the method to the Doklam border. The Krupuk Lake, also better known as Elephant Lake (Bedang Tso), bears a striking likeness to an elephant, making you a sense of nature.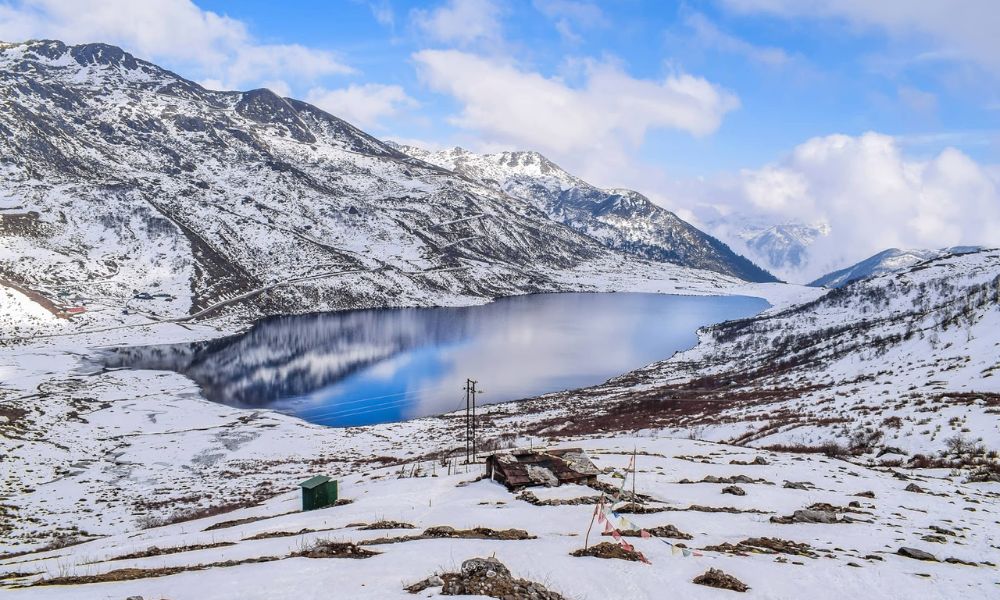 It has the presence of an elephant trunk on the right side of the lake and a tail on the left. Throughout the winter, the entire lake is frozen over. In Bhutan, Elephant Lake also attends as a hydroelectric power source for the Jaldhaka River.
Best Time To Visit Zuluk
The weather of Zuluk stays on the chiller side for most of the months owing to its higher elevation. Throughout the season of Monsoon, substantial rainfall is evident. The weather is too chilly in the winter. Snowfall arises throughout these months and as a result, the complete Zuluk gets surrounded with snow. The weather of summer is somewhat good-looking when the temperature can shoot up to 20 degrees Celsius with a considerable difference between the day and night temperatures. Hence, even when travelers are visiting the place in summer, bringing warm clothes is suggested.
April to June: Throughout this time of the year, travelers can delight in the soothing weather of Zuluk while perceiving the vibrant vista of flourishing flowers in the valleys surrounding Zuluk. Due to the clear sky, visitors can also catch the foretaste of the snow-peaked Himalayan range.
July to September: Throughout this time of the year the weather of Zuluk primarily remains foggy with sporadic rainfall. Owing to the foggy weather, the view of the Himalayan ranges including the snow-peaked Kanchenjunga gets restricted.
October to March: Throughout this duration of the year Zuluk is unseen beneath the white blanket of snow. It is also well known to be the best time to visit Zuluk to witness the pictorial vista of the snow-enclosed Himalayan range. For those who merely want to witness snowfall, this is the accurate time to discover the valley.
How To Reach Zuluk?
By Air: The contiguous airport to Zuluk is in Bagdogra. From Bagdogra Airport it is a comprehensive 5hrs drive to reach Zuluk. Bagdogra Airport is nicely accompanied by most of the foremost airports of Bengal. So, incoming on a flight to Bagdogra will not be an issue at all. The distance between Bagdogra to Zuluk is approximately 147 kilometers.
By Rail: The contiguous railway station of Zuluk is New Jalpaiguri Railway Station (NJP). One can even take a train to Siliguri, another prevalent railway station nearby. It is around 5hrs journey to arrive at Zuluk from NJP. Distance: The distance between NJP to Zuluk is 144 km.
By Road: With the Car Rental Service by the service provider of North Bengal Tourism visitors can directly rent a car from NJP of Bagdogra at an inexpensive price to reach Zuluk. Visitors can also opt to stay overnight in Gangtok to shorten their journey duration to this captivating valley.
Conclusion
These above-cited places are our top chosen ones to comprise in Zuluk Sikkim Tour Plan. You can visit these Zuluk Sightseeing Locations from August to September when successful flowers cover the valleys and it looks colorful everywhere. However, discovering Zuluk in winter, precisely the high-altitude places, gets problems as the roads are blocked due to heavy snowfall. Hope this Zuluk travel guide will assist you to complete a great Zuluk tourism experience.
If you want to know more about the tour packages, we recommend visiting Zuluk Sikkim tour places, you can directly contact us. Also, if you have stayed in any of these or other Zuluk tourist lures, please share your experience with us in the comments.
Read More:
Explore Pondicherry: A French Colonial Settlement In India!
All About Radhika Merchant: Indian Successful Business Woman