10 Best Places To Visit In Puri! How To Reach In Puri?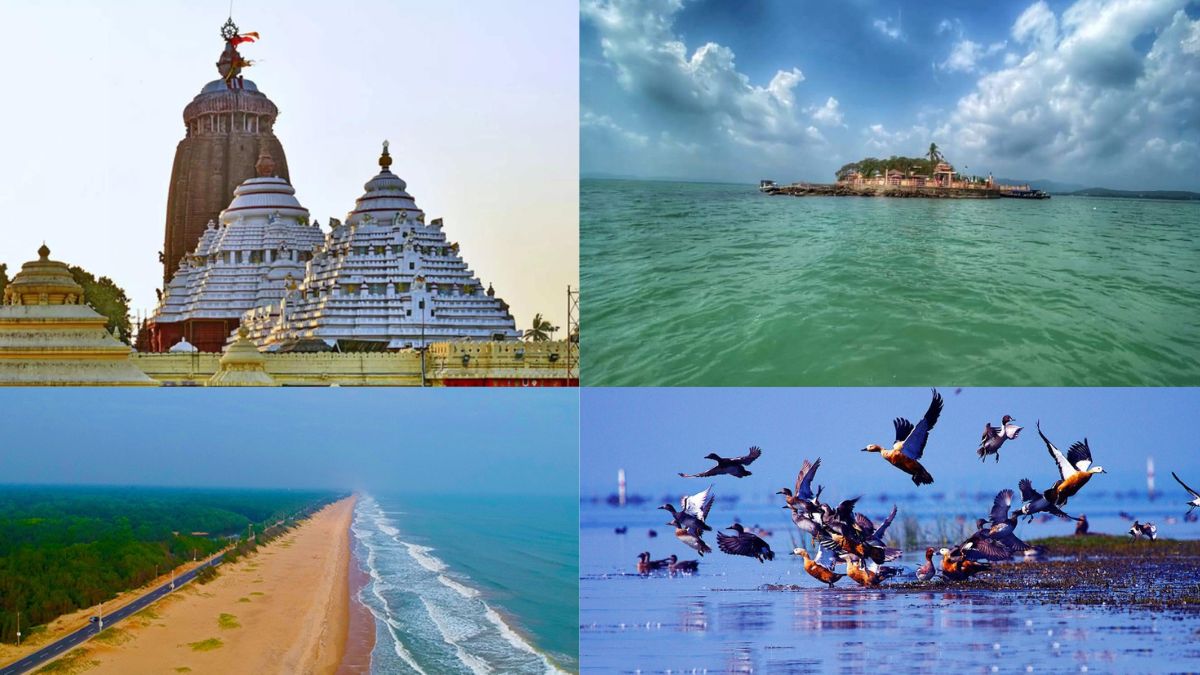 One of India's most frequented pilgrimage destinations is Puri, the once and future home of Lord Jagannatha. As one of the four holiest places in India (known as the "Char Dham"), Puri is home to numerous ancient temples that are significant from a religious, historical, and architectural perspective. lets have a look in to the best places to visit in Puri
The Jagannatha Temple, constructed in the 12th century, continues to be an essential economic driver in this holy town in the 21st century. Beautiful beaches complement the area's many temples, making it an ideal destination for a day trip or evening escape. We've compiled a listicle of the top 10 attractions in Puri to help you plan your trip.
1. Sri Jagannath Temple
The temple is one of India's holiest places for Hindus and is dedicated to Lord Jagannath, a manifestation of Vishnu. Being one of the four sites on the sacred Char Dham Yatra (Badrinath, Dwarka, and Rameshwaram) makes it the holiest and most visited Hindu pilgrimage destination.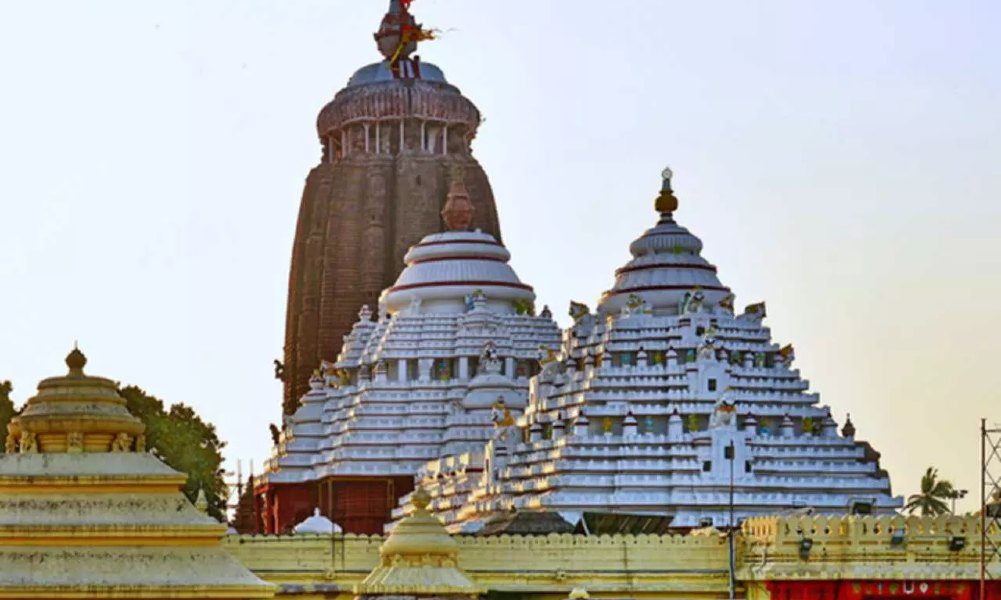 The temple has intricate carvings, making it a remarkable example of the Kalinga architectural style. There are four entrances to the Jagannath Temple. Singhadwara, Ashwadwara, Hathidwara, and Vyaghradwara are the names of the four main Sikh religious gateways (The Tiger Gate).
Hundreds of devotees flock to this temple every day to partake of the holy Prasadam prepared in the world's most enormous kitchen. Many miracles have occurred at this site that defies scientific explanation.
2. Raghurajpur Artist Village
Raghurajpur Artist Village is the place to go if you enjoy shopping for locally crafted products. Although the town is known for its Pattachitra, handicrafts like palm leaf engravings, stone and wood sculptures, Tussar paintings, and wooden masks are also created there. Patas, the traditional covers for Lord Jagannath's throne, are solely made in this village.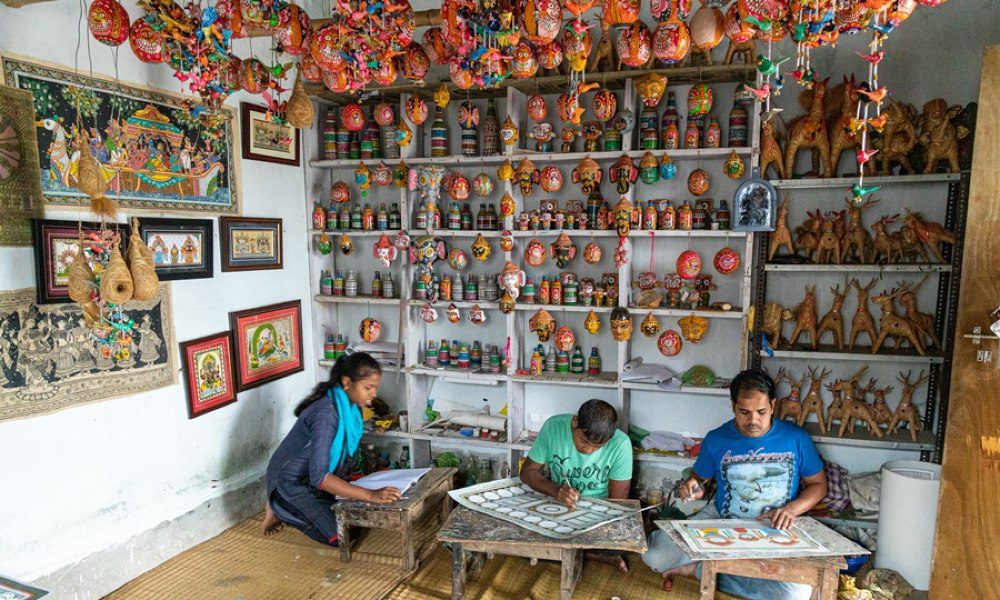 3. Puri Beach
The best beach in Puri, with many excellent seafood restaurants on the sand. Famous for its golden sands and crashing surf, Puri beach is a popular destination. It's a place where the brave can test themselves against the ocean's tumult.
Due to its prime location, visitors to Puri cannot miss the breathtaking sunrises and sunsets that can be seen from here. It borders the Bay of Bengal on its eastern side. The nearest airport is 60 kilometers from Puri beach, but the closest train station is about 2 kilometers away.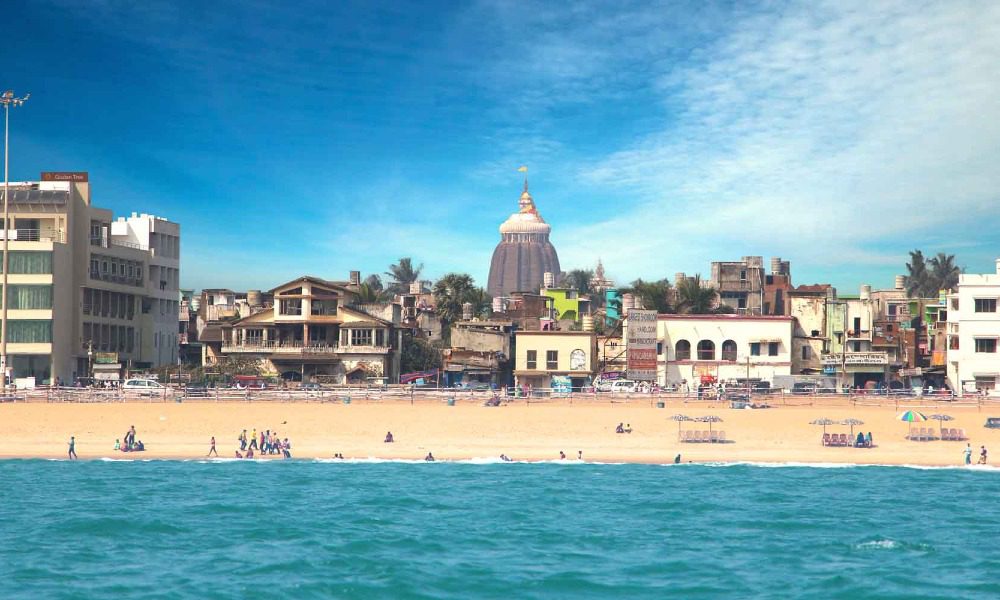 Approximately seven kilometers in length, it is the longest in the country. Sand artists, some of whom have won international prizes, often set up shop on the beach, and sometimes camel and horse riders join in on the fun. You can go to the beach whenever you like, except at night, and that's the only rule.
4. Chilika Lake
The renowned Chilika Lake of Puri is the largest saltwater reservoir in Asia. It's broken up into three sections. There are numerous stunning islands on the Lake, including Honeymoon Island and Breakfast Island.
Because of its reputation for abundant aquatic animals, Chilika Lake Sanctuary is frequently visited. Irrawaddy dolphins, which are distinct from other dolphins due to their coloration and dorsal fin shape, also call this region home.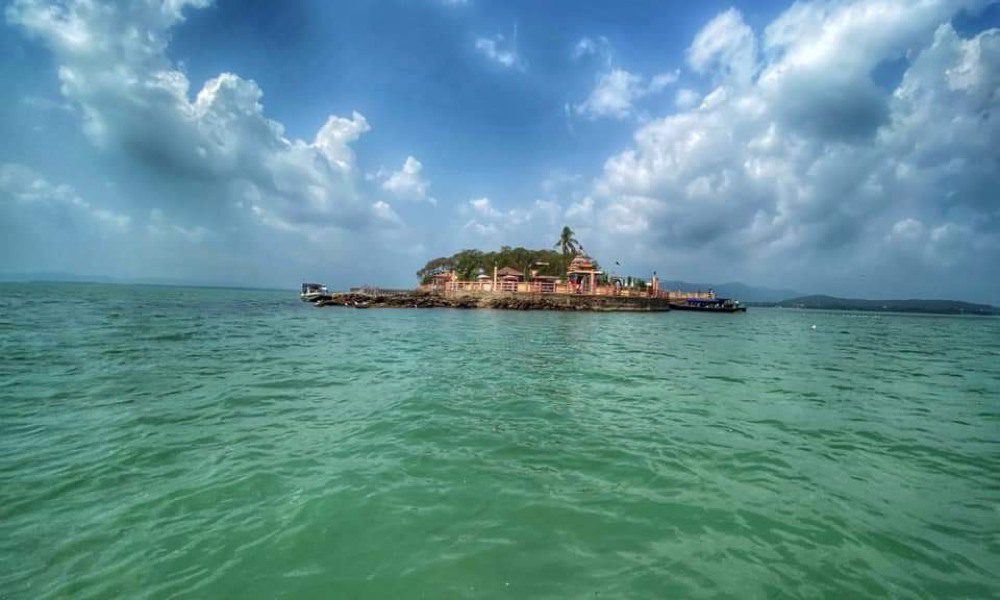 Chilika Lake attracts many visitors because of the incredible diversity of its flora and fauna, which includes many threatened and endangered species. This Lake is famous for a wide variety of activities, including bird watching, boating, fishing, and more.
5. Konark Beach
The tranquil or noisy sea at Konark Beach doesn't matter; what matters is the peacefulness of the sea wind and the pleasure of quietly wandering beside the sea. Konark Beach in Odisha (Orissa) is a paradise for sun worshippers since it is only 3 kilometers from the Konark Sun Temple and offers visitors the chance to soak up the sun's rays while also taking in the breathtaking sights of either the dawn or sunset.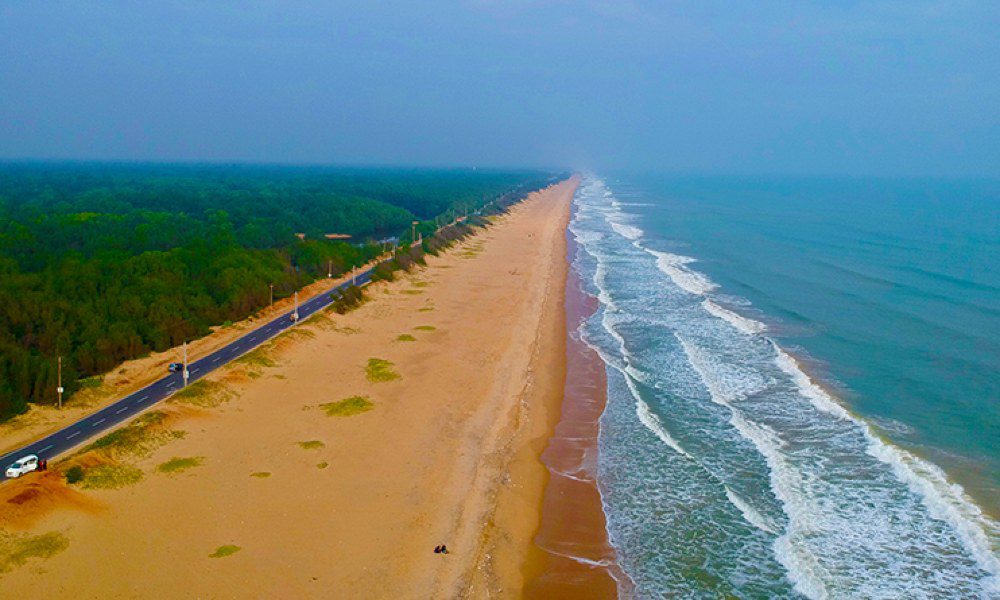 Spotting fishermen going about their daily work with the fish is another sight. Bhubaneswar and Puri are the closest train stations where you can get a train to (Konarak) and Konark Beach. However, driving is the best option if you want to go sightseeing in the city.
There are a lot of cars and buses that can take you everywhere in the city. Konark Sea Beach is the best in Odisha (Orissa) due to its proximity to the magnificent Konark Sun Temple.
Shri Jagannath Puri, located 33 kilometers from Konark Beach in Odisha, is yet another popular tourist destination in the region (Orissa). Because of this, you need not put off experiencing the stunning beauty of Odisha's shores (Orissa).
Must Read:
Wayanad- Kerala Popular 10 Tourist Places You Must Visit!
Dindigul- Tamilnadu Top 10 Famous Places You Must Visit!
6. Swargadwar Beach
The months of October through March are ideal for a trip to the beach. The beach is excellent for finding peace and relaxation in the city's heart. There is spiritual importance to the name Swargadwar since it means "Door to Heaven."
Those who practice Hinduism and take a plunge are said to obtain salvation and enter heaven after death. So, believers flock to the neighboring Mahanadi bathing place to wash away their sins in the sacred river.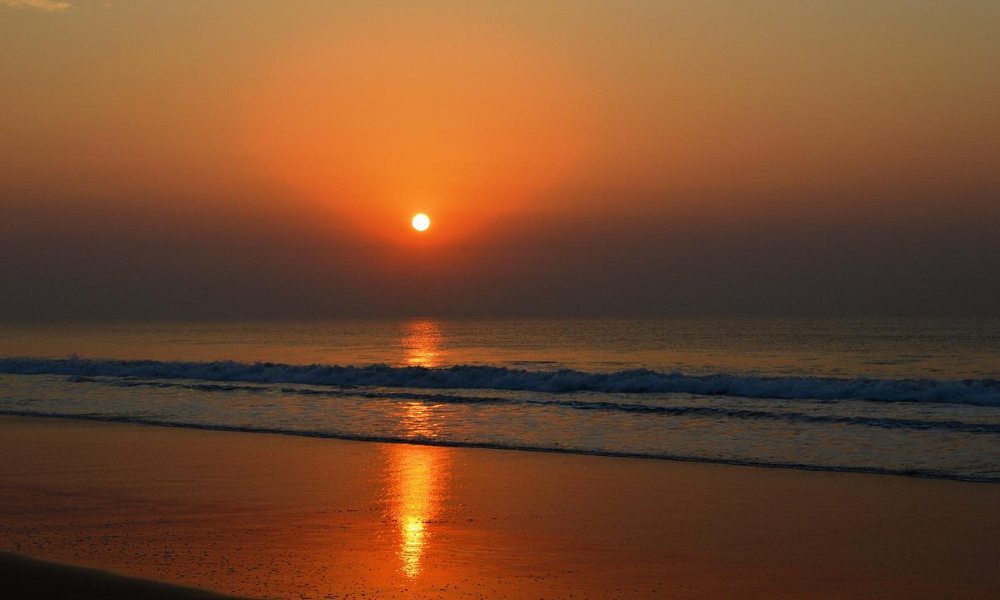 Swargadwar is home to a market, and the Jagannath Temple is not far from the beach. Swargadwar, a sacred cremation site, is located nearby. One of the best sites in Puri to have a picnic, learn about the local religion, and enjoy the sea breeze in under two days.
7. Puri Light House
The beach's lighthouse can be found at the far end of the new marine drive. The rotating lighthouse is open to the public from 4 to 5 p.m. You can access the upper levels of the lighthouse via staircases for a small cost. The fresh air and beautiful view of Puri City provide a restful environment.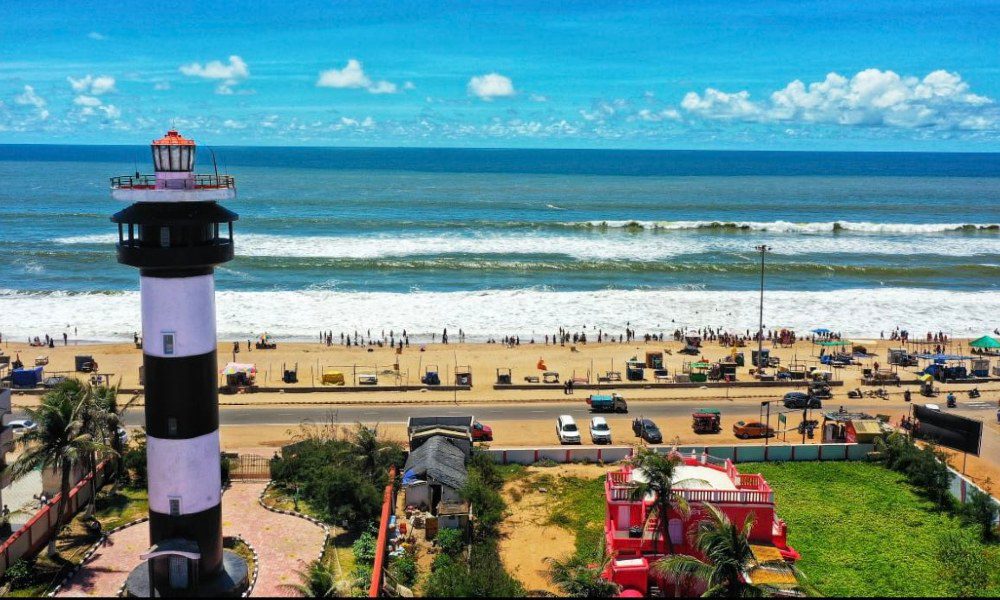 8. Sakshigopal Temple
The history of the Sakshigopal Temple and its transformation into a holy site dedicated to Vishnu is the subject of several myths. One involves a wedding in a small town and the Lord attending as a guest of honor.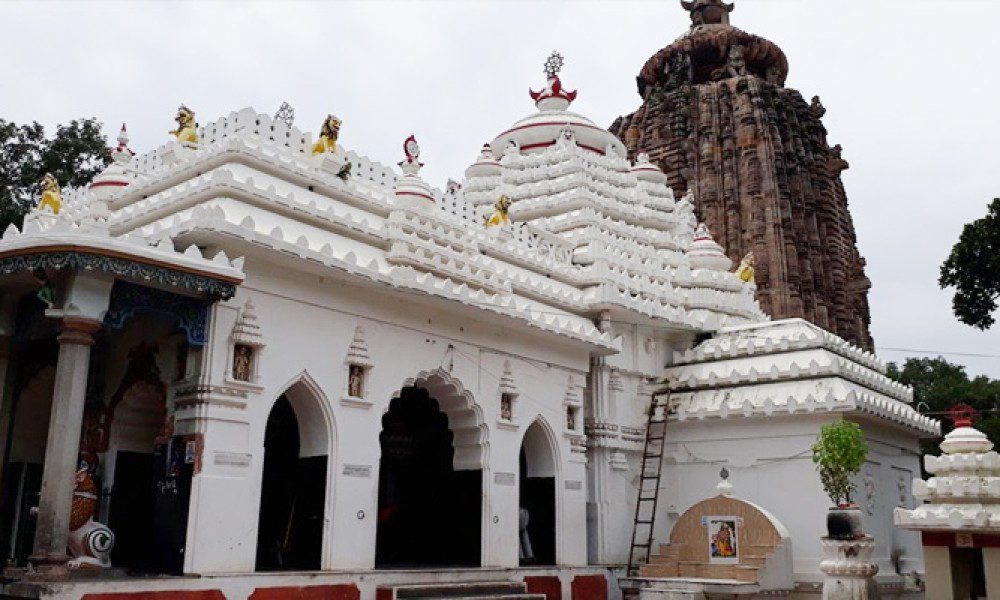 Another legend is that King Vajra, Krishna's grandson, constructed the temple as one of the Lord's 16 sacred sites. However, it is a landmark for travelers entering the holy city of Puri via train or road.
9. Chilika Wildlife Sanctuary
One of the most well-known protected places in Odisha is the Chilika Wildlife Sanctuary, which is home to numerous resident and migratory species. The area's wide variety of bird species ensures steady year-round visitor numbers.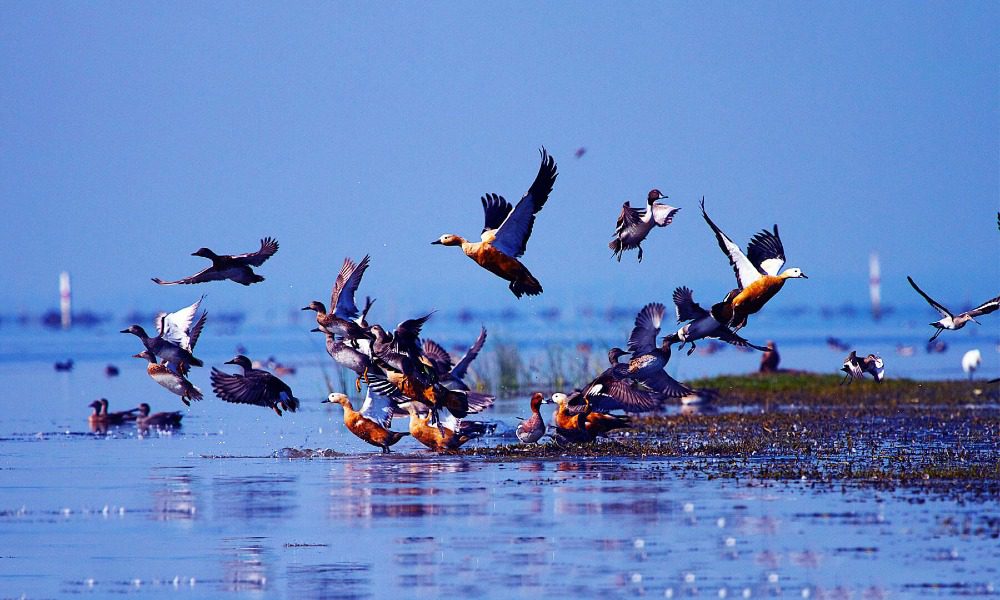 To name just a few examples, we have flamingos, egrets, white-billed storks, white-bellied sea eagles, open-billed storks, spoonbills, spot-billed pelicans, herons, stilts, seagulls, and kingfishers. Dolphins and aquatic crustaceans like lobsters, prawns, and giant crabs also contribute to Chilika Wildlife Sanctuary's uniqueness.
Chilika Lake is home to a wide variety of marine life, including dolphins and over a hundred different types of fish.
10. Blackhand Wildlife Sanctuary
With a total area of 71.72 square kilometers, the Balukhand Konark Sanctuary can be found in the Puri district between the coordinates of 85° 52′ and 86° 14′ in the longitude and 19° 48′ and 19° 54′ in the latitude.
The Puri Wildlife Division governs this protected area in the district of Puri. It was along the shore between Puri and Konark that the Balukhand-Konark sanctuary was created; a casuarina and cashew tree plantation now cover its sandy expanse. The abundance of blackbucks and spotted deer in the area has made it famous.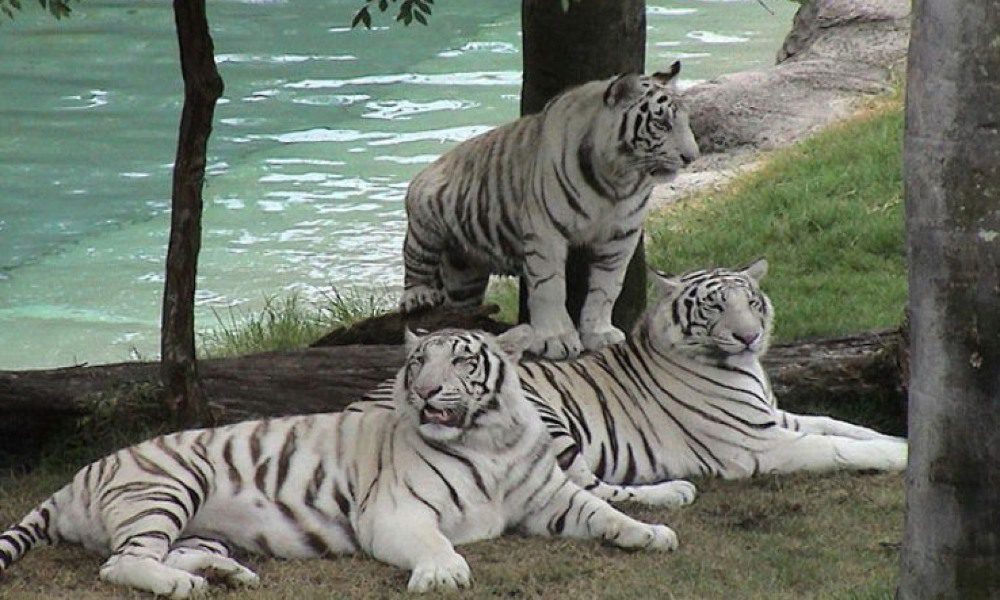 How To Reach In Puri?
By Air
Sadly, there is no airport in Puri. Bhubaneswar Biju Pattnaik International Airport is the closest airport, 60 kilometers away.
By Rail
Direct express and super-fast rail lines connect Puri to New Delhi, Mumbai, Kolkata, Okha, Ahmedabad, Tirupati, and many more cities along the East Coast Railway.
New Delhi's Purushottam Express and Kolkata's (Howrah) Puri Howrah Express are two special trains. The Khurda Road Station is only 44 kilometers from Puri, making it an accessible rail hub for trains heading to Chennai and Western India.
By Road
Every ten to fifteen minutes, buses leave from the terminal next to the Gundicha Temple towards Bhubaneswar and Cuttack. Every 20-30 minutes, minibusses head out to Konark. Both Kolkata and Visakhapatnam are serviced by direct buses.

Read More:
Jawai, Rajasthan! Top 12 Adventurous Places!
Moodabidri- Karnataka, Top 8 Historic Places To Visit!