Dimapur- Nagaland, 10 Amazing Places To Visit!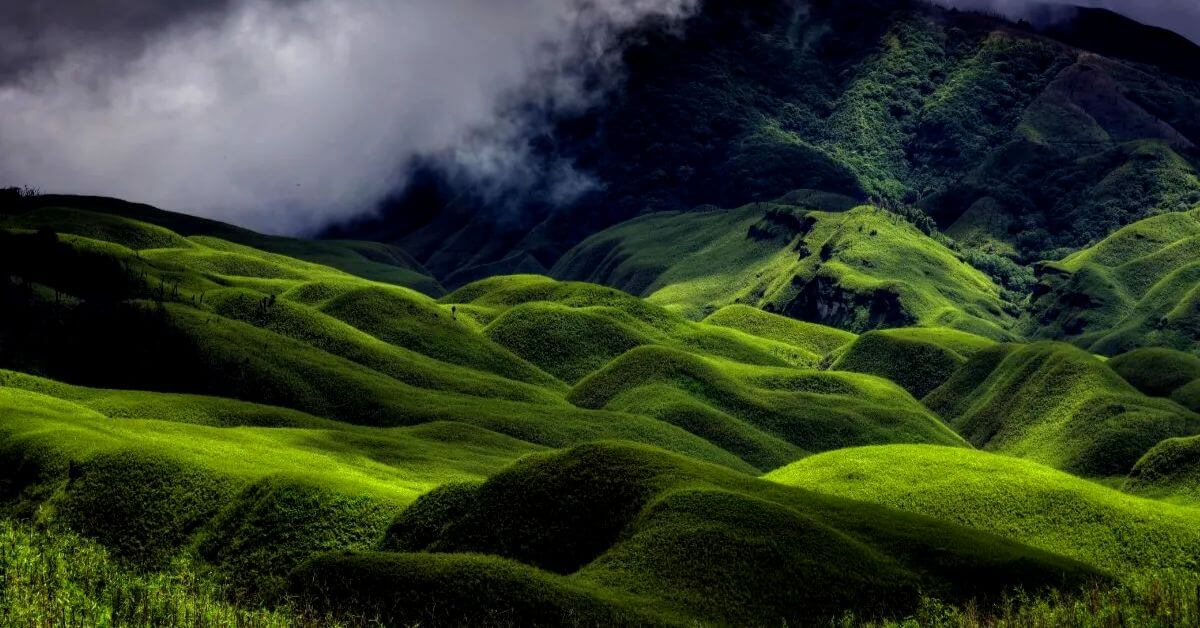 It's hardly surprising that when discussing the potential for tourism in India, few people bring up the Northeast and all the beautiful places to visit there. However, even among the seven sisters, Nagaland is consistently the least appreciated.
Despite widespread misinformation, there are quite a few exciting destinations in Dimapur. Anyone who takes the time to explore the city's many attractions will find that it offers a lot.
Next time you plan a trip to Dimapur, use this list of must-see attractions to get a head start on your itinerary planning.
The 10 Must-See Attractions In Dimapur
Some of Dimapur's attractions are better than others. There are many attractive options, such as lush forests and roaring waterfalls. If planning a trip to the Northeast, look through this comprehensive guide to the top attractions in and around Dimapur.
1. The Triple Falls
Undoubtedly, The Triple Falls is one of the top tourist attractions in Dimapur. As the name suggests, this location offers the unique opportunity to witness three separate waterfalls in one place.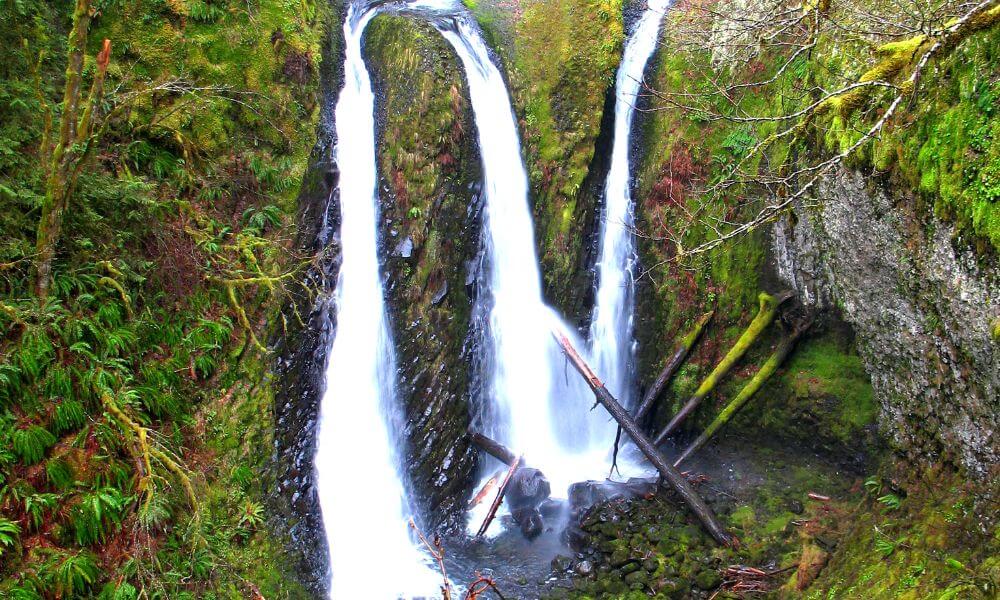 It's one of the places you can't miss when you visit Dimapur, and it's located in the Seithekima village. The waterfalls plunge from a height of 280 feet into an underground lake. The Government of Nagaland is responsible for maintaining this area as a tourist hotspot.
You can also go hiking here if you're interested in exploring the area beyond just the sights.
2. Kachari Ruins
Some of the top tourist destinations in Dimapur, the Kachari Ruins, are incredibly fascinating for history buffs. It is thought to have been a reflection of the fertility cult's presence and rituals and the area in which they practiced those rituals.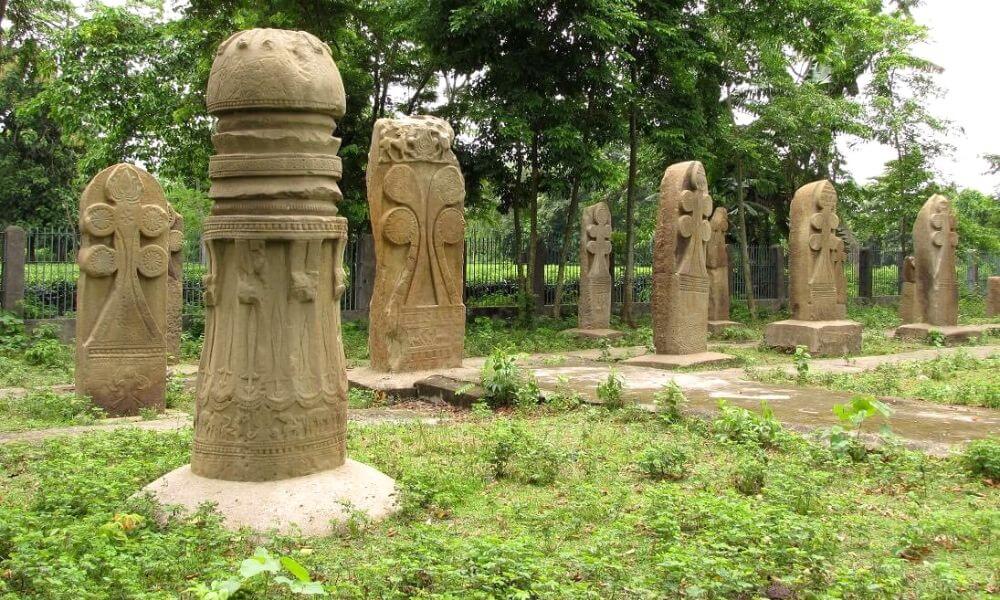 There are other monoliths surrounding the ruins, each with its unique design and history. This is a great place to go nuts if you're a photographer. The site is stunning, and an air of mystery about it makes it impossible to ignore.
The reservoir, along with the dam and the temples, is thought to be represented by the shards of brick and rock that may be seen strewn about—this helps to clarify and contextualize the megalithic society even further.
3. Chumukedima Village
Not many people consider a whole town when planning a vacation, but the village of Chumukedima, located just outside the lovely city of Dimapur, is another must-see attraction. Here is where you will find most of Dimapur's finest lodging options.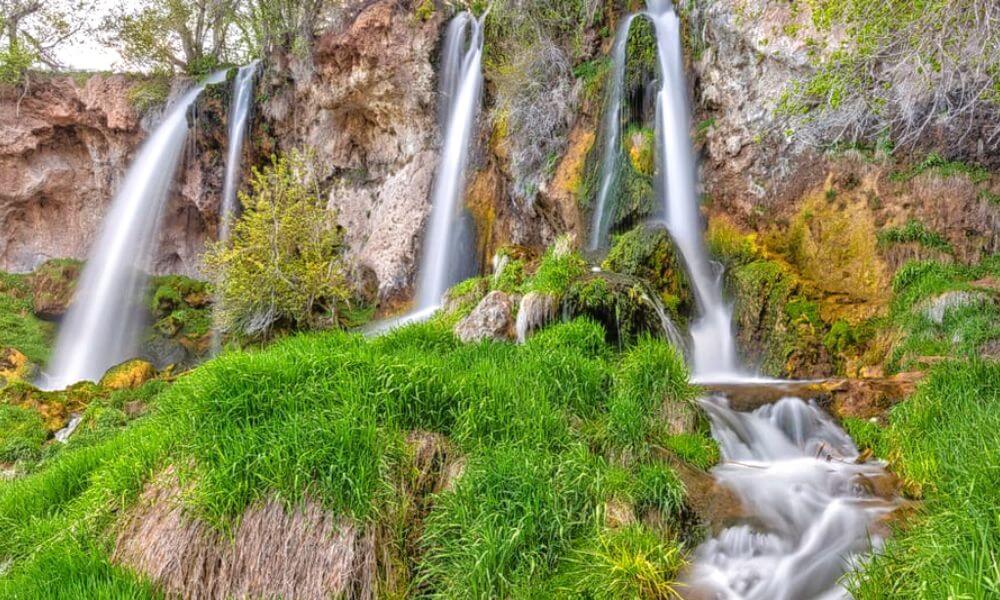 As one of the top Dimapur tourist spots, it features several waterfalls and is roughly 8.2 kilometers from the well-known Sumi Town Baptist Church. One of a kind, the water at these waterfalls is incredibly clear.
The settlement is peaceful and picturesque, giving visitors a birds-eye perspective of all of Dimapur and the surrounding area. The urbanization process is improving the quality of life for the locals.
4. Dimapur Zoological Park
Visiting the Dimapur Zoological Park with kids is a must. Its proximity to the metropolis makes it an easy proposition for residents to consider. It's around 6 kilometers from the heart of town.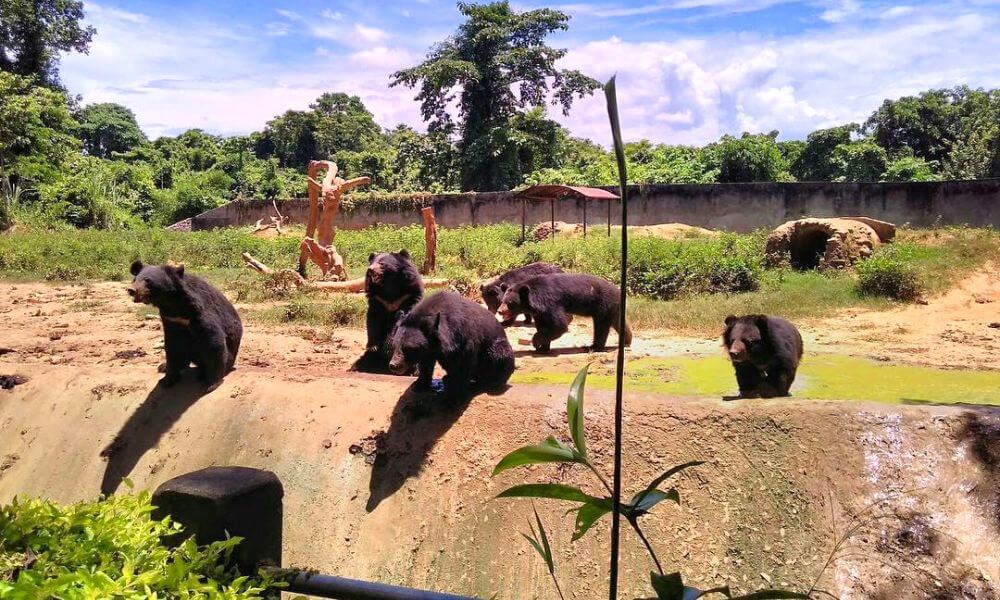 So you can drive an automobile or even book a private taxi for the day to get you about. The park was created, so native plant and animal species remain undisturbed and secure.
5. Diezephe Village
Diezephe Village, located just outside of Dimapur, is well worth visiting due to its reputation as a center for handicrafts and handloom production. This village is an excellent option if you're looking for a beautiful place to shop in Dimapur;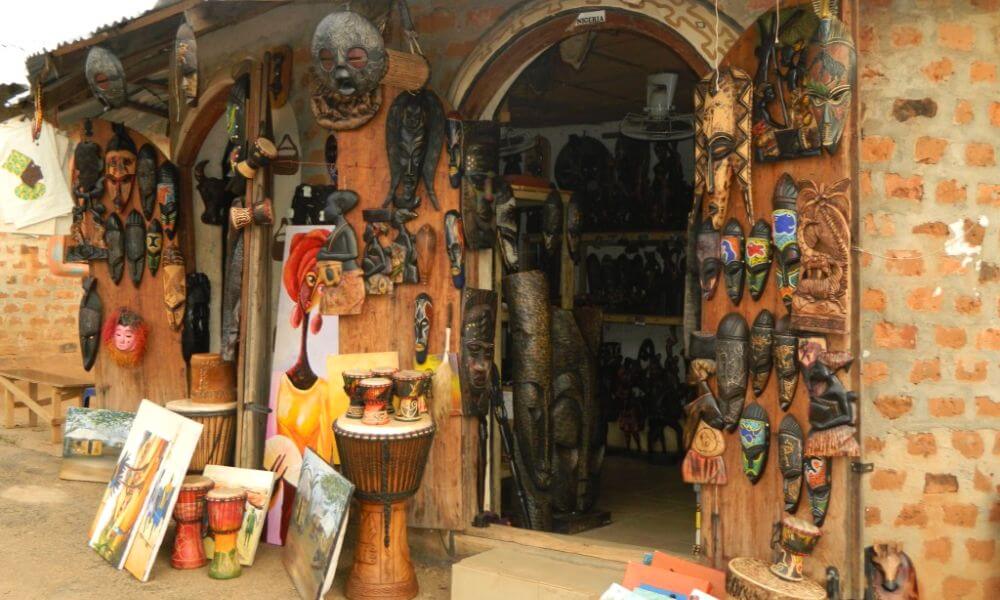 Without paying the inflated market price. Different businesses across the hamlet sell the same looms and related handicrafts, so it's not hard to find a place to get your hands on one. The establishment of the Wooden Toy Project makes this place of importance for the locals.
Also, for the craftspeople. It's about a 13-kilometer drive from Dimapur to the nearest village.
6. Sumi Baptist Church
Many visitors to Dimapur stop by the Sumi Baptist Church on their way to other renowned attractions. It's close to the central city and can be reached on foot if you know the way or have a local with you.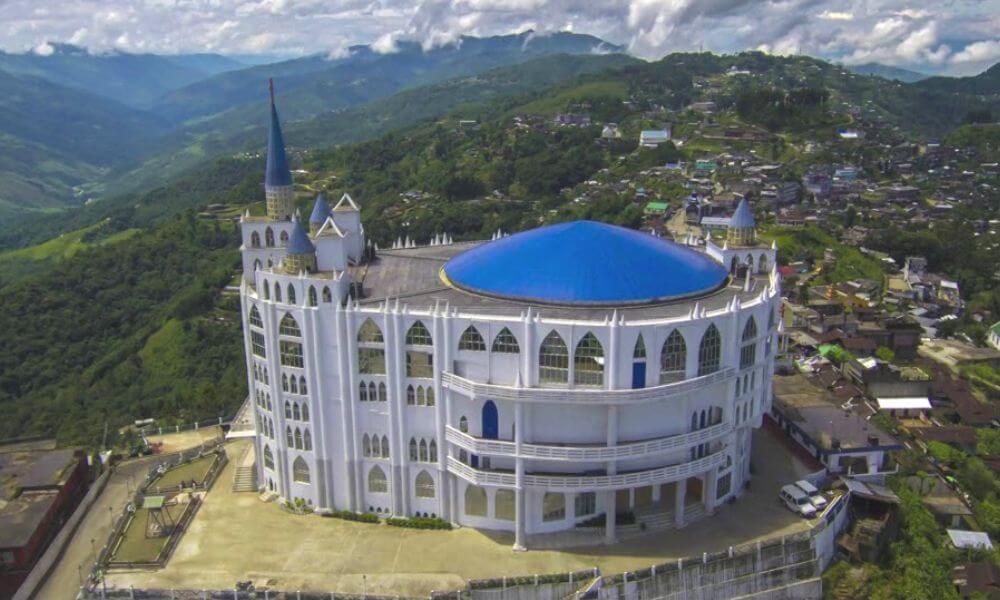 They host an annual Children's Music Festival, a significant draw. Not only do locals love it, but so do tourists from all over the world. It's a tranquil place, ideal for contemplation and adoration of the Lord Jesus Christ.
It's up there with the holiest sites in all of Dimapur. Visiting the church is a highlight of any trip to Dimapur.
7. Shiva Temple
The Shiva Temple in the nearby village of Singrijan is another well-visited religious site in Dimapur. There is a legend that the people built the temple in 1961. Many myths and historical events surround this sacred structure.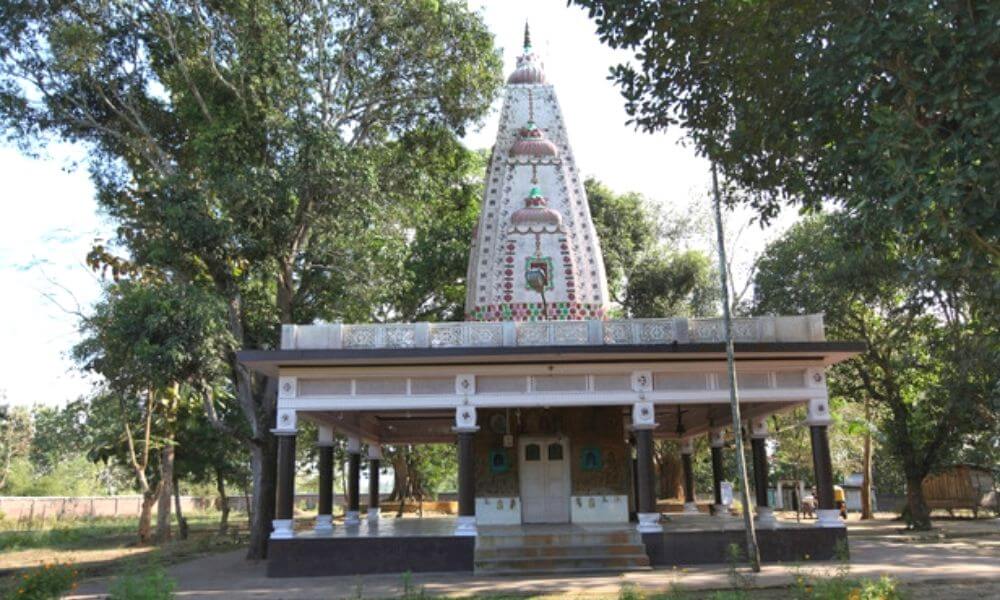 Some traditions and folklore claim that a man from one hamlet traveled to the Rangapahar Reserve Forest to obtain a stone to use in honing the knife he was carrying. A trickle of liquid appeared when he sharpened the blade on the rock.
It wasn't until he had a dream about Lord Shiva that he realized who inspired the establishment of the temple and the worship of Shiva.
8. Rangapahar Reserve Forest
The Rangapahar reserve forest, in addition to the Nagaland zoological garden, is one of the top 43 places to visit in the North East, which is flooded with tourists every year. Although its reputation rests primarily on its wildlife and fauna.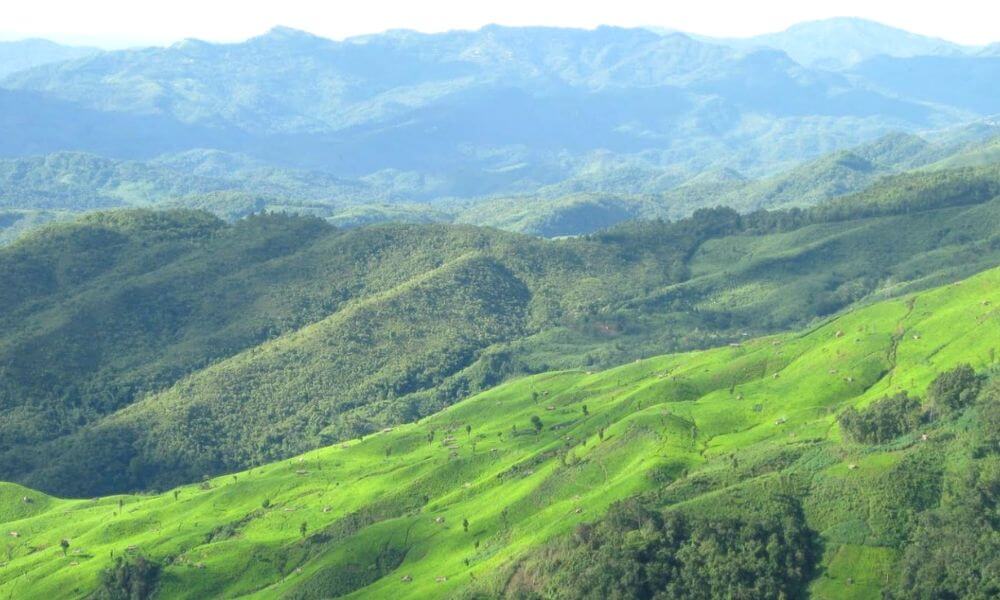 The area's flora—which contains many useful medicinal plants—has been increasingly popular among tourists in recent years. Furthermore, this area is home to a diverse population of birds that you may observe up close.
This is an excellent location for those who enjoy birdwatching. The forest is protected so that it can continue to provide access to the medicinal plants that are harvested there. If you're an adventure buff, this is one of the best attractions in all of Dimapur.
9. Nagaland Science Centre
Visiting the Nagaland Science Centre is a must if you want to unleash your inner nerd. Similarly to the other scientific centers across India, this one was built to improve the widespread understanding of science without any additional complaints.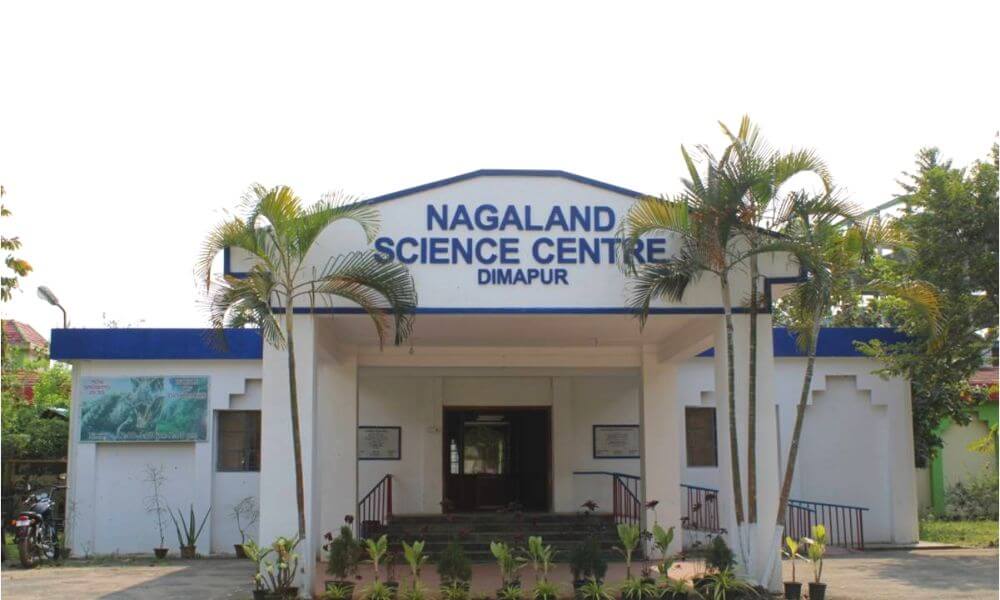 In addition to the fundamentals of science and the information you'll need to function in everyday life, there are many exciting museums and galleries to peruse. Almost all excursions of Dimapur include a stop at this landmark.
10. Khekiho Memorial Park
It's hard to imagine a trip to Dimapur without stopping at the Khekiho Memorial Park. It's near the Nagaland Cricket Stadium and Yimchunger Aso, two of the most popular tourist destinations in the state.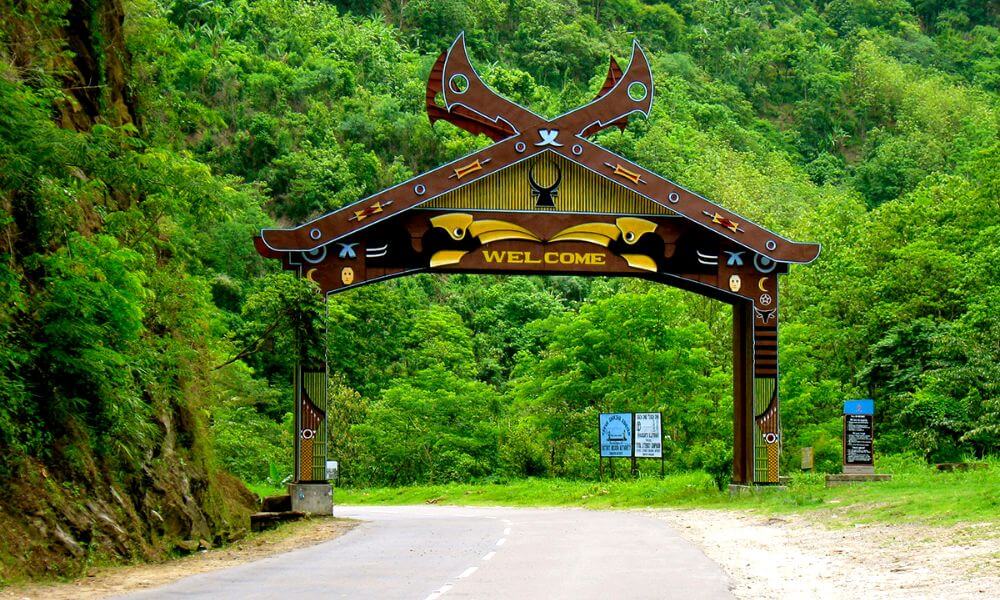 Named for the well-known late member of parliament, Lt. Shri Khehiho Zhimomi, the park was created to honor his legacy. The park is not just a popular destination for out-of-towners; it is also frequently frequented by those in the community.
There are plenty of mindless pursuits to partake in and enjoy throughout the park. We think you'll agree that this is one of Dimapur's most exciting attractions.
How To Reach Dimapur By Air?
The airport serving Dimapur is only about 4 kilometers from the town center. Flights on Air Alliance and Air Deccan arrive and depart from Dimapur airport frequently from Kolkata, Guwahati, and Imphal.
Location: Dimapur Airport, Dimapur
How To Reach Dimapur By Rail?
The Dimapur train station is a crucial hub for rail travel, and trains from around India's significant cities stop there. Mainline trains frequently depart from Delhi, Kolkata, Chennai, and Mumbai.
In what way may one get to Dimapur? Because all three options for transportation are readily available, it's a breeze to do.
How To Reach Dimapur By Road?
With excellent road connections, Dimapur is easily accessible from any major city in northeast India. Regularly scheduled services are provided by state transport buses from cities in adjacent states to Dimapur.
Kohima (60 km), Imphal (204 km), and Shillong (280 km) are the most critical nearby cities to Dimapur (307 km).
Read More:
Kurnool- India, 10 Interesting Places To Visit!
Jawai, Rajasthan! Top 12 Adventurous Places!