India Will Showcase Nagaland's Hornbill Festival In G20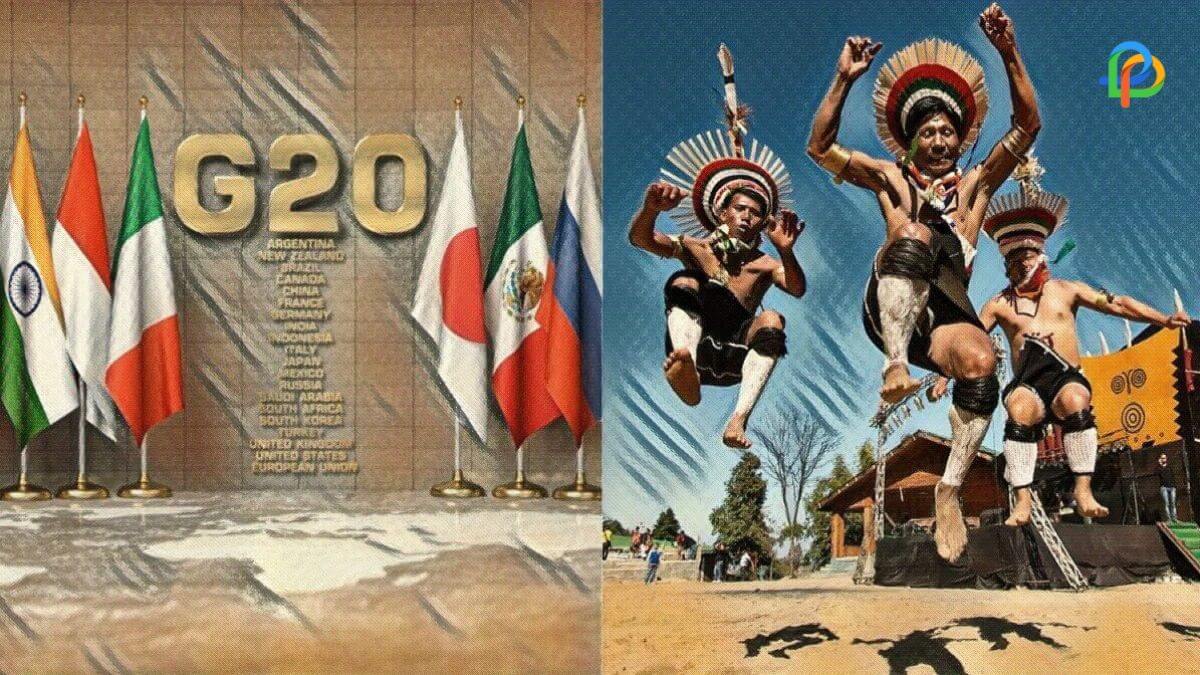 India is known for its diverse culture and inclusivity. The country leaves no stone unturned to make everyone a part of it. Whether it is about the natives of North-eastern states or foreigners coming to settle; India welcomes everyone will open arms and hearts.
Showcasing the same zest and zeal, India is now organizing Nagaland's Hornbill Festival and we are excited about it!
G20 Summit – Nagaland Hornbill Festival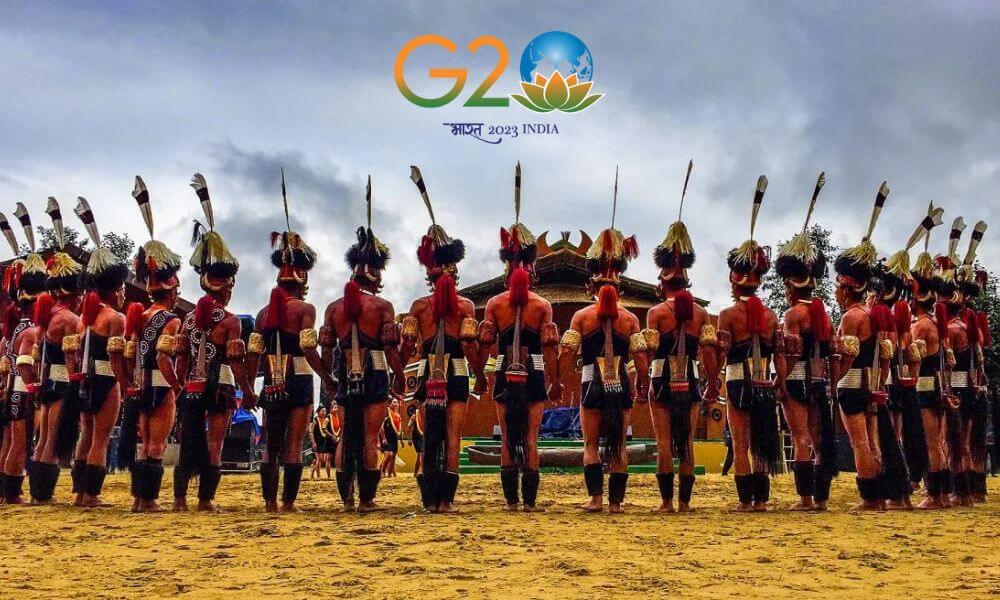 India is assuming the G20 presidency from this year's December 1 to November 30, 2023. It is a premier forum of International economic cooperation. On this occasion, the country is set to host a summit for 2 days in September 2023 and it would be the biggest international event for India.
According to Harsh Vardhan Shringla, the chief Co-ordinator of G20, this presidency has opened the doors for Nagaland to celebrate its tourism potential, diversity, and uniqueness. Recently, Harsh Shringla discussed with Neiphu Rio (Chief Minister of Nagaland) the opportunities that this festival would bring.
This came after the prime minister of India, Narendra Modi said that the G20 celebrations shouldn't be restricted to urban places. This can be used as an opportunity to showcase the country's diverse and rich cultural heritage. So, as an initiative, Shringla is approaching several states and searching for raw talent to showcase how India is a country with diversification.
Through the events of G20, the country will represent Nagaland's Hornbill festival and show that the state has so much potential.According to recent sources, now that India is assuming the G20 presidency, the country would host more than 200 meetings throughout the nation. The country is all set to host the leader's summit on the 9th and 10th of September 2023.
These meetings would take place in those parts of India that haven't been explored completely.Prime Minister Narendra Modi has the vision to connect different blocks and districts through this G-20 initiative. Through his Jan Bhagidari initiative, the message of inclusivity would reach the population of the nation.
For the G-20 summit, several events have been planned. On December 1, a special ceremony with lighting would be held at 100 monuments. Here, special clips would be released for the audience to see. A selfie competition while holding the logo of G-20 would also take place.Hornbill festival would showcase Nagaland's different ethnic groups and their culture.
Special sessions in schools would be initiated to sensitise students about the importance of G-20. Here, S. Jaishankar, the foreign minister of India would interact with students in around 75 universities and colleges.Along with festivals and discussions, the G-20 summit would focus on sustainable technology and the digital transformation of India.
Discussions about the country's contribution to the international solar alliance would also be one of the top topics.G20 holds a special place in the heart of every country. It is where 20 major world economies come together and the leaders meet for a yearly summit. This has been going on since 1999 and has brought a lot of countries together.
Read More:
Rupam Bharnarhia – Indian Idol Season 13 Fame
Bikaner, Old Jangladesh – Visit These Places In 2022