Banaras Of The South: Explore The Best Places In Belur!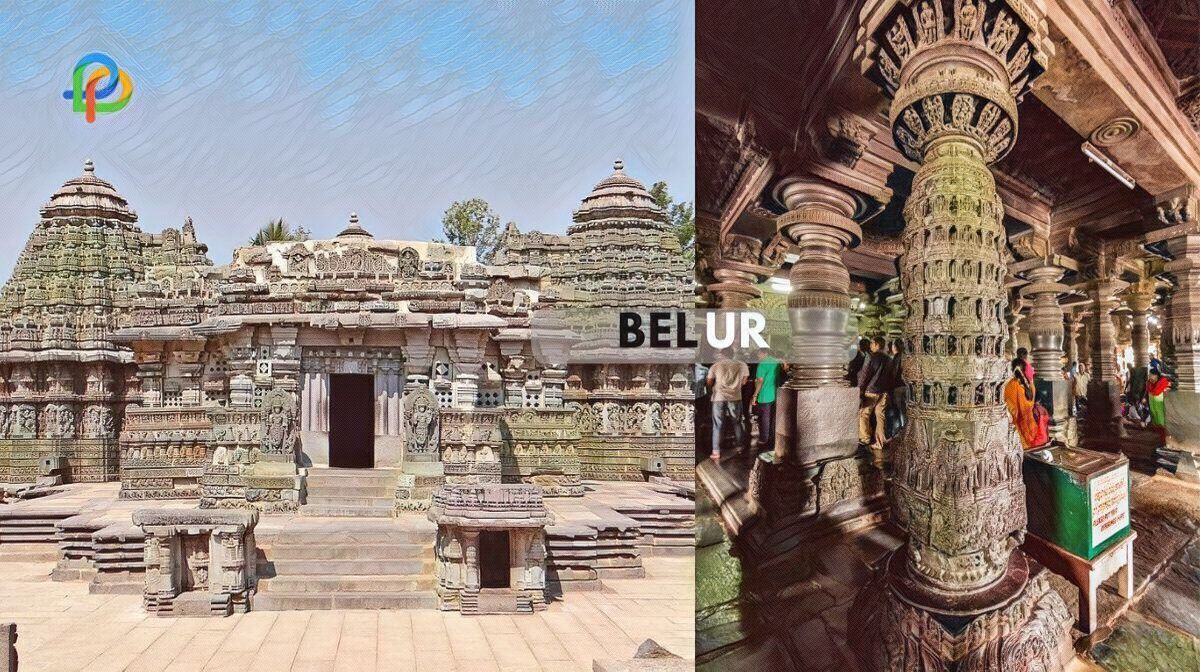 Belur is a small town in the southern state of Karnataka located on the banks of the Yagachi River. The city is well-known for its Hoysala architectural styles. It was formerly known as Velapur or Velur. The prominent temple in the city that reflects such architecture is Chennakeshava Temple, which is dedicated to Hindu Lord Vishnu.
It was also the Hoysala dynasty's first capital before constructing Dwarasamudra. Belur and Halebidu Hoysala monuments have been proposed as UNESCO World Heritage Sites. In Karnataka, Belur also referred to as "Dakshina Banaras" or "Banaras of the South"—is a well-liked tourist destination.
Best Places To Visit In Belur
Belavadi
Belavadi, located only 27 kilometers from Belur, is an excellent Karnataka getaway. The magnificent Sri Veera Narayana Temple, built in Hoysala style, is the area's most well-known landmark and a significant place of worship for followers. The temple was constructed in the 13th century in the Hoslaya architectural style.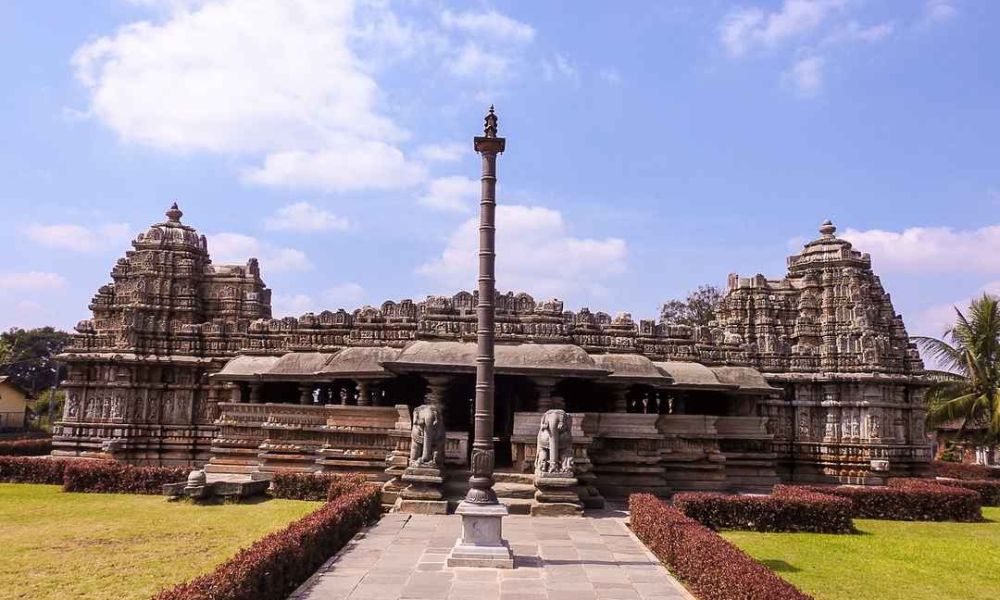 The intricate carvings on the wall attest to this. The location is known as Ekachakranagara in the Mahabharata. In accordance with a legend, Bheema killed Bakasura here to defend the villagers from the demon. It is open from 8 a.m. to 7:30 p.m. and there is no ticket fee to visit Belavadi.
Doddagaddavalli
Doddagaddavalli is a well-known tourist attraction located near Belur. People come from all over the state of Karnataka to see the gorgeous Lakshmi Temple. King Vishnuvardana authorized the construction of the Doddagadavalli Lakshmi Temple in 1113 AD by a merchant by the name of Kulhana Rahuda.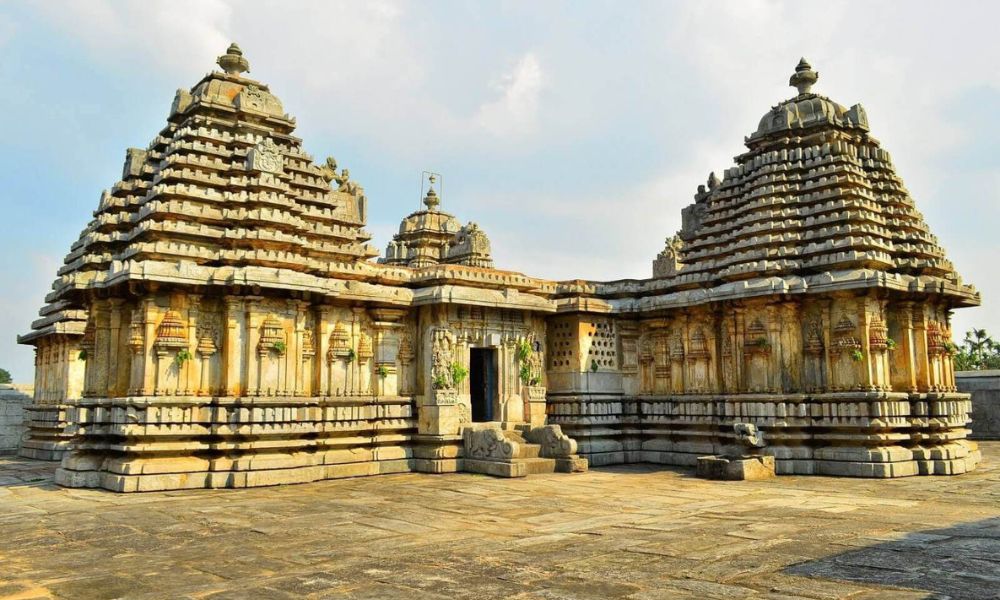 Smaller shrines are dedicated to Kali, Boothanatha Linga, Vishnu, and Bairava. This temple, which was built in the 12th century, is famous for its architecture. Apart from the temple, the surrounding area is unique due to the lush greenery and the beautiful water body. Doddagaddavalli is open from 6 a.m. to 8 p.m.
Chennakesava Temple
The Chennakesava Temple was completed in 1117 A.D. after more than a century of construction. The front of this sacred structure is entirely carved from soft soapstone, with no blank spaces. Due to its impressive array of imaginative stone sculptures and detailed carvings, this Temple is a well-liked tourist destination in Belur.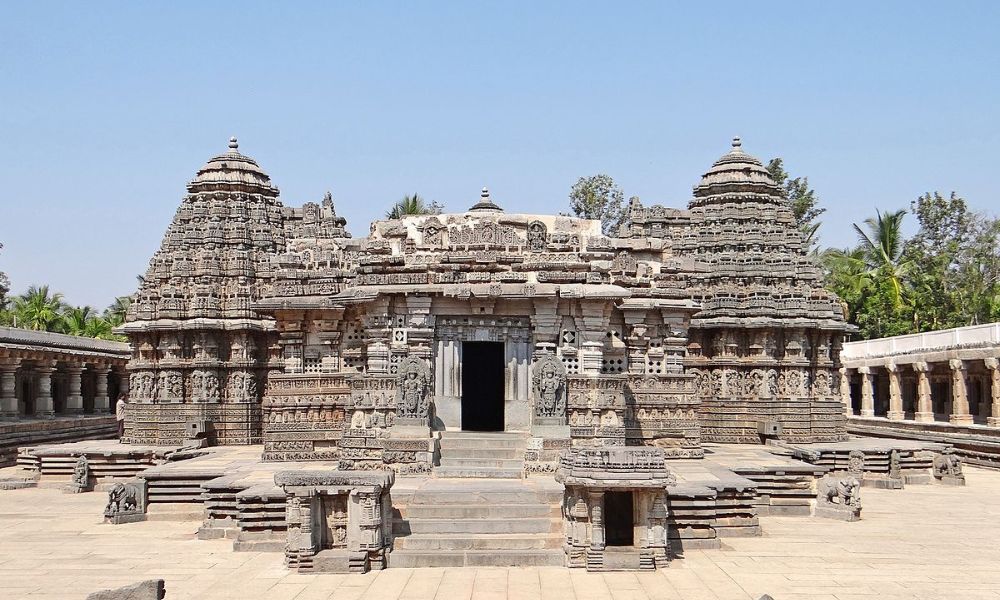 A six-foot-tall Vishnu statue can be found in the temple, and the entrance doorway is 100 feet tall. The main attractions include 645 one-of-a-kind elephant carvings, Madanakai damsels sculptures, Navarang carvings, and scenes from the Puranas, Upanishads, Ramayana, and Mahabharata.
Narasimha Pillar
The Narasimha Pillar is also known as the Index Pillar of the Belur Temple. Every feature and sculpture of the temple is carved in miniature on this pillar. The Narasimha pillar is made of soapstone using the traditional Hoysala lathe process. The lathe-finished pillar is then carved with the details.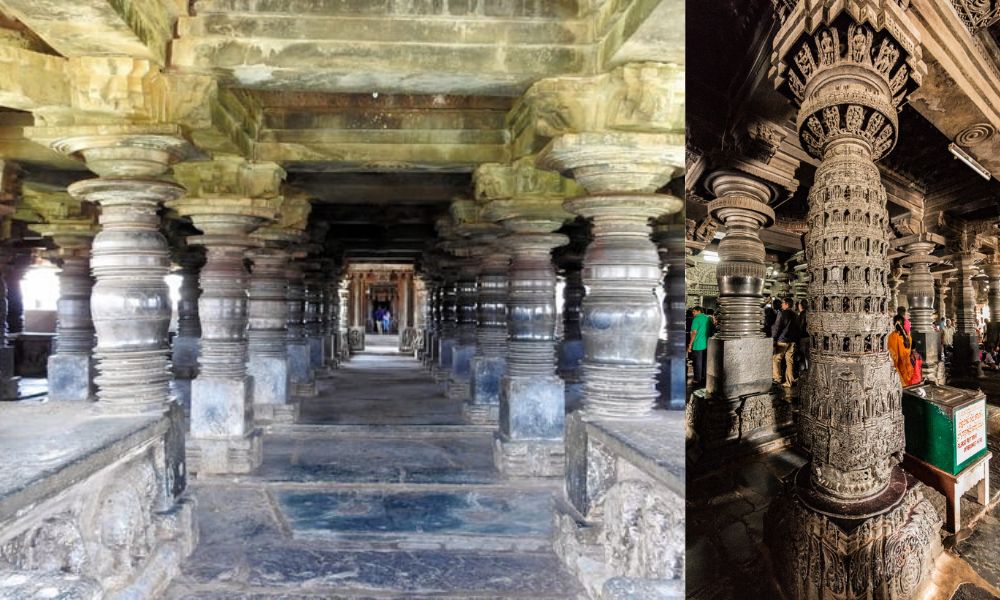 The pillar's base is cubical in shape, and it is decorated with a lovely, free-flowing floral design. The capital has a stellate shape, which is typical of Hoysala temple bases. One can experience the rich culture of past times here.
Madanikas
Madanikas is a female sculpture with stylized feminine features. This location is also known as Apsara-Devangana. They are usually in various poses, such as dancing, grooming, or playing an instrument. The figures have rounded bodies, delicate facial expressions, delicate hand gestures, and gracefully placed limbs, giving them a naturalistic appearance.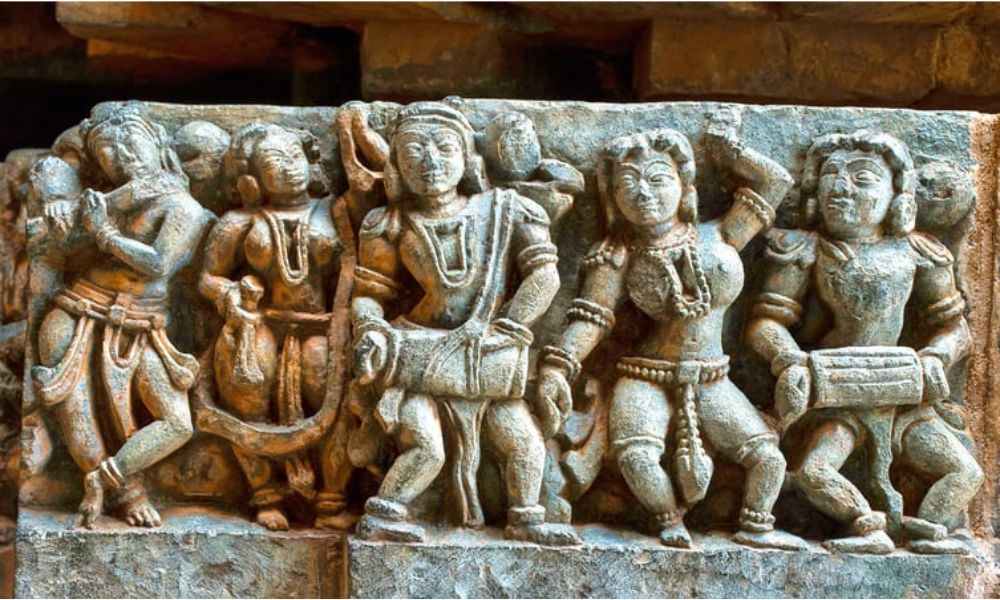 Artists used this style of artwork to decorate the exteriors of temples; the beauty of these images is attributed to the fine carvings, minute details of the jewelry and clothing, the standing poses, contours with accentuated lines, and the overall representation of the damsels.
Paathaaleshwara Temple
The Paathaaleshwara Temple is one of the finest ancient temples and is renowned for being built by carving on stones. It is also well known for its uniqueness. Because of the color change, it is one of the most popular places to visit in Belur. Early in the morning, it has been observed that the Shiva lingam inside the Pathaleshwara Temple turns bright red.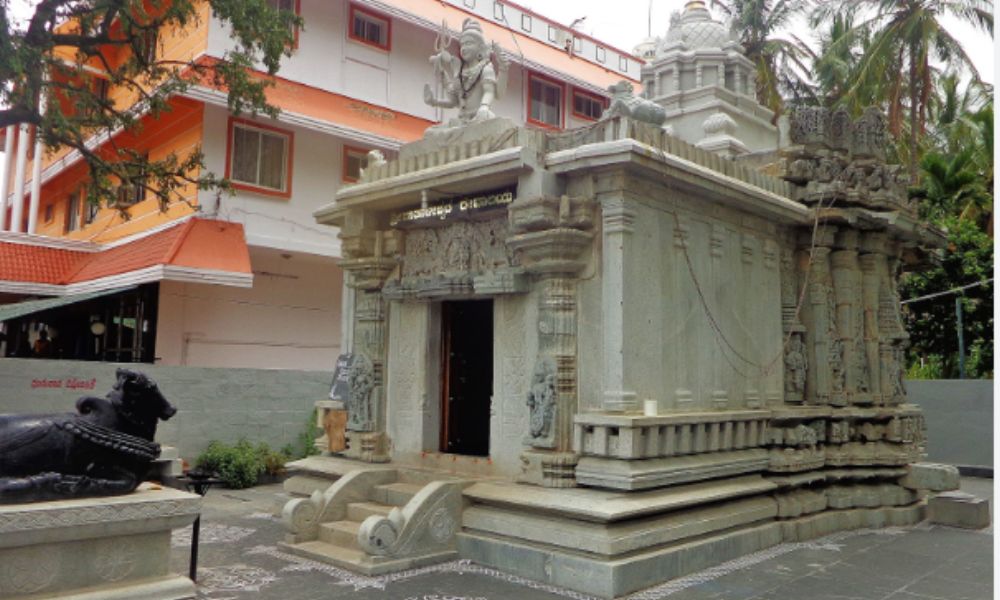 During the afternoon, the color shifts dramatically to black. The Shiva lingam turns white at night, which has been a source of contention for many people over the years. The Temple is open from 7 a.m. to 12 p.m. in the morning and from 4 p.m. to 8:30 p.m. at night.
Yagachi Dam
Yagachi Dam, which is 26 meters tall and 1280 meters long, was built in 2001 at an elevation of 965 feet above sea level. It is a top destination in Belur to visit for body, mind, and soul renewal, making it the perfect weekend getaway. The dam is built across the Yagachi River, a tributary of the Kaveri. Tourists can enjoy Yagachi Water Adventure Sports Center, which was built in the dam's backwaters.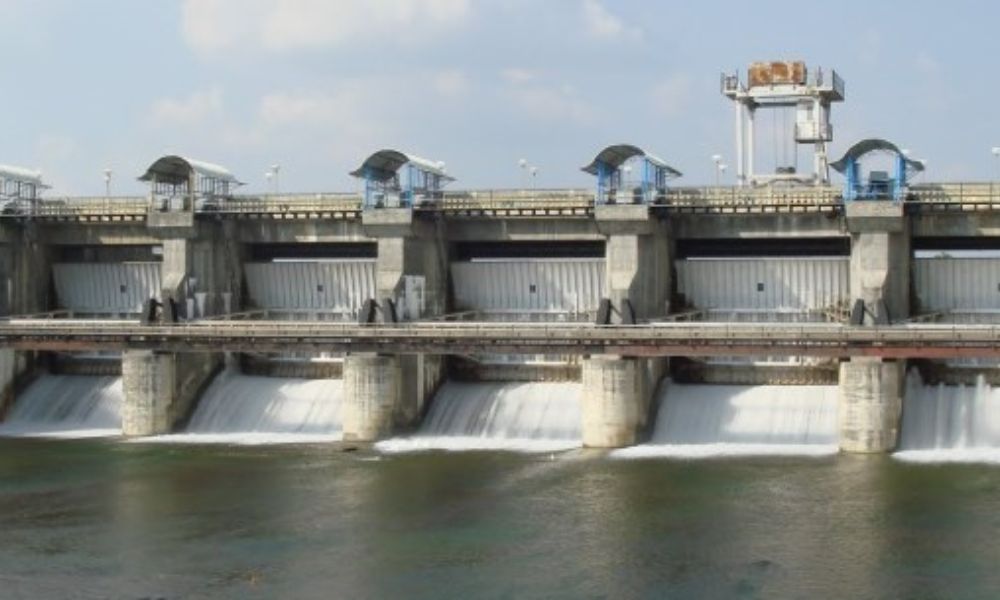 Some of the main highlights of this alluring tourist destination are the thrilling and exhilarating water sports activities available, such as speedboating, jet skiing, and many more. The activities are charged starting from Rs. 200 whereas there is no entry fee. This dam is open from 7 a.m. to 6:30 p.m.
Hoysala Mahotsava
The Hoysala Mahotsav is a large festival of dance, art, and music that takes place in March and is set against the magnificent architecture of the Hoysala temples of Halebidu and Belur. This festival of remembrance is a prestigious occasion for Hindus and is held to celebrate the military prowess of the Hoysala King.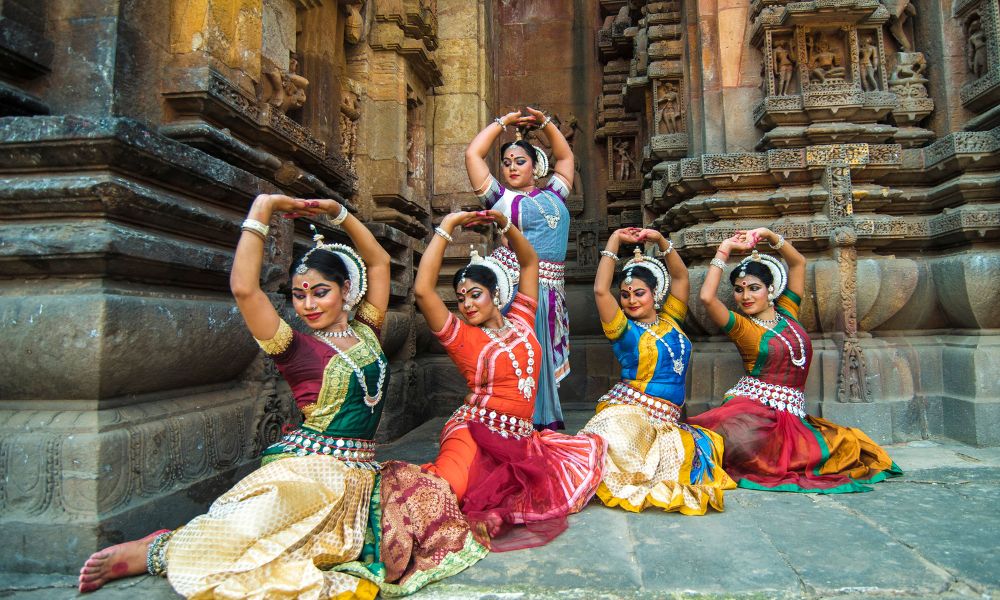 This festival welcomes the start of a new year and celebrates it with a divine fusion of dance, music, and visual arts. It is a must-see for tourists who enjoy music, art, and dance.
Halebidu
Halebidu, a small town in Karnataka's Hassan district, is well-known for its Hoysala-era temples. The 'Twin towns' of Halebidu and Belur are so named. It was formerly known as Dwarasamudra, which meant "entrance to the ocean," and its name, Halebidu, means "ruined city." In the 12th century, Halebidu was the Hoysala Empire's royal capital, and many temples were built.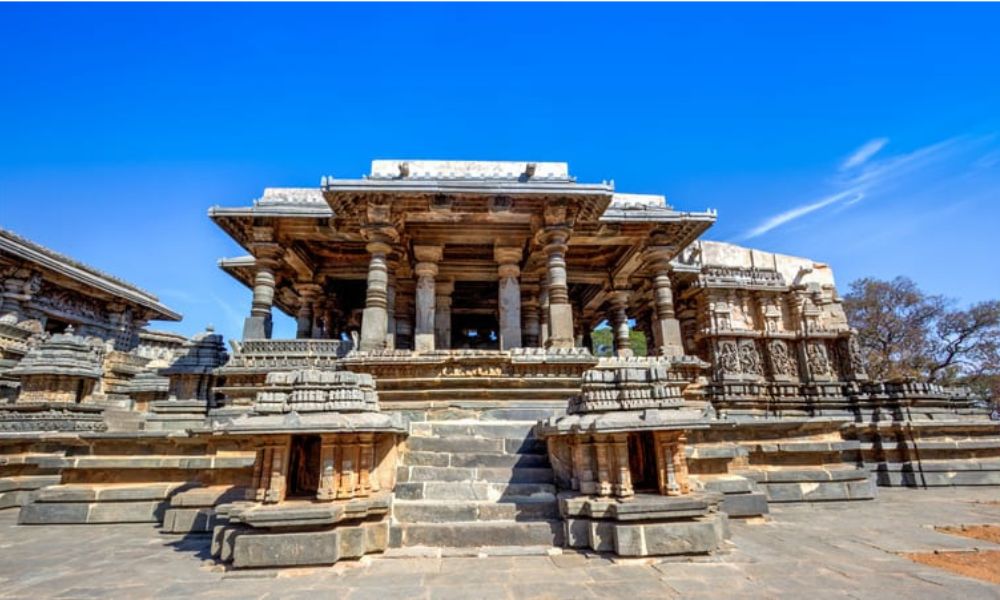 Ketamala built many prominent temples, including Hoysaleswara temple, Shantaleshwara temple, and Kedareshwara temple. These temples are made of Chloritic Schist, a soft stone that allows for fine detailing on the temple walls. Ivory and sandalwood were used to build these temples, as can be seen from the sculptures in the building.
Shantaleswara Temple
The Shantaleshwara Temple in Halebidu was built as a tribute to Lord Shiva in the 12th century. The temple is dedicated to Queen Shantaladevi, King Vishnuvaradhana Hoysala's wife. Within the complex, there are two identical temples known as Shantaleshwara and Hoysaleshwara.
The structure is proudly displayed on a raised platform, facing the rising Sun. The foundation is made of potstone, also referred to as soapstone, and is adorned with elements that follow the ideal pattern of Hinduism-influenced Indian culture and tradition. This temple is a great place for tourists to learn about the rich Indian culture, heritage, and cuisine.
Best time to visit Belur
Belur's weather is mildly tropical, so the seasons are pleasant almost all year. However, because the monuments are so beautiful, you should spend more time admiring them. Thus, the winter season, from October to March, is the best time to visit Belur. Temperatures range between 24 and 31 degrees Celsius during the winter season. Because December is the coldest month, travelers should pack appropriate woolen clothing when traveling during this month. In March, an important Belur festival, Hoysala Mahotsava, is held, which is a dance festival held in the temples of the twin cities of Belur and Halebid. This festival draws a large number of tourists to Belur during this time of year.
How To Reach Belur?
Belur is a beautiful city located in Karnataka, India which can be reached via various modes of transport that include airplane, train, or bus.
By Road: Belur does not have an airport of its own but this city is well connected by road. It has a number of regular buses that connects to Bangalore, Mangalore, Mysore, etc. Belur to Bangalore is around 220 kilometers. If someone is traveling via roadways take National Highway 4 through Bangalore Tumkur Road. After that, take a left turn at Nelamangala and take NH 8 which will directly connect to Mangalore which is 154 km away. It is the cheapest way to reach Belur.
By Train: Belur doesn't have a railway station of its own. The nearest railway station is Hassan Railway Station which is around 40 km in the distance that connects to major Indian cities and other nearby towns such as Mysore, Mangalore, etc.
By Air: The nearest domestic airport to Belur is Bangalore Airport which is around 220 km away that connects all major domestic airlines from Delhi, Bangalore, Mumbai, etc. Mangalore International Airport is another airport that is close to Belur and offers direct international flights from Middle East countries as well as major Indian cities.
Conclusion
Belur is one of the most beautiful and breathtaking places in Karnataka, which is known throughout the world for its unique and mesmerizing architectural wonders. One of the most popular recreational trips for Bangalore residents is a road trip to Belur. It is also a popular pilgrimage site, with many Hindus visiting each year. Belur should be visited at least once in a lifetime to learn about Karnataka's culture, authentic dishes, and famous monuments displaying the state's rich heritage and architecture.
Read More:
Nahan: Explore The Fascinating Tourist Spots In Himachal!
Explore The Natural Tourist Destination Of Manipur!