Gautam Adani – Everything About The Richest Man Of India!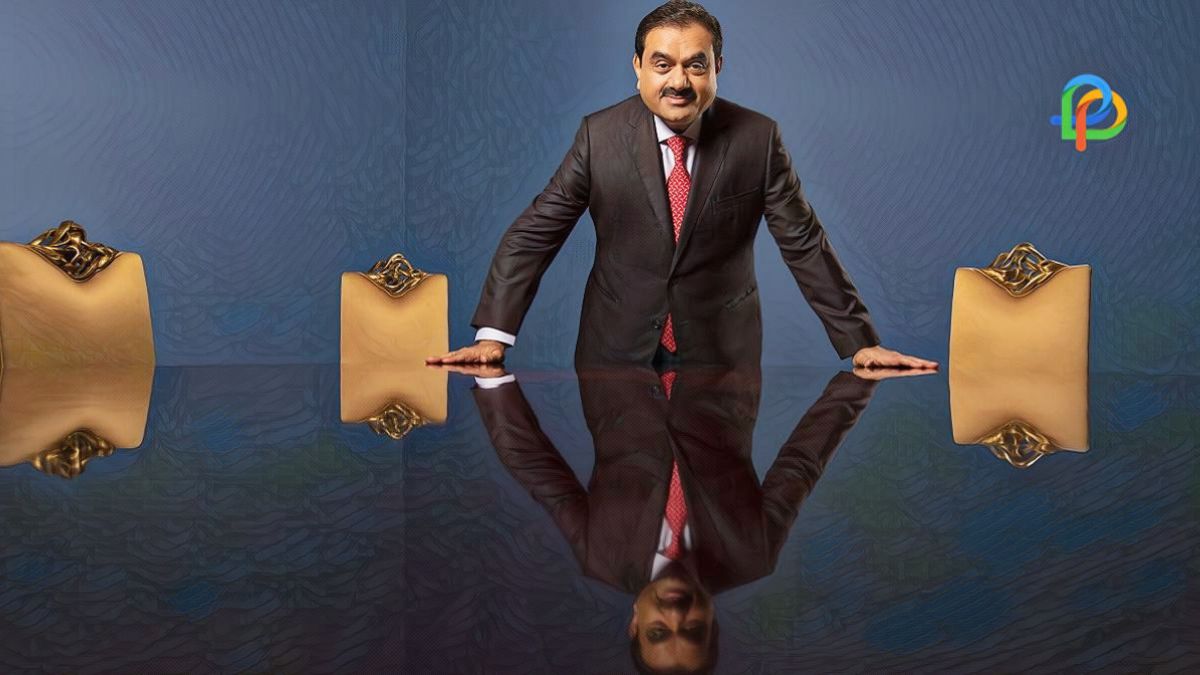 Gautam Adani is the chairman of one of the biggest multinational conglomerates in India – Adani Group. The company was founded in 1988 under the flagship of Adani Enterprises and was mainly known for its commodity trading practices.
Taking the business to new heights for decades, Gautam Adani is today ranked in the top 3 industrialists in the country. He is a first-generation businessman and works under a simple philosophy – "growth with goodness".
Today we will learn everything about this industrialist and how he became a popular face in the country.
Physical Stats
| | |
| --- | --- |
| Official Name | Gautam Shantilal Adani |
| Date of Birth | 24th June 1962 |
| Birth Place | Gujarat (Ahmedabad) |
| Age | 60 |
| Weight | 85 kg |
| Height | 5' 6" |
| Zodiac Sign | Cancer |
| Religion | Jain |
| Occupation | Chairman and founder of Adani Foundation and Adani Group |
| Education | Sheth Chimanlal Nagindas Vidyalaya School |
| College | Gujarat University |
| Qualification | College dropout |
| Marital Status | Married to Priti Adani |
| Children | Jeet and Karan |
| Mother's Name | Shanti Adani |
| Father's Name | Shantilal Adani |
| Net Worth as of 2023 | $90.1 Billion |
| Wealth | Commodity trading & infrastructure |
Gautam Adani Family
Gautam Adani was born to Shantaben and Shantilal Adani in a Jain family. His parents migrated from Tharad's small town and have 7 more children with Mahasukhbhai being the eldest. The family was middle class and Shantilal used to work as a textile merchant to run his household.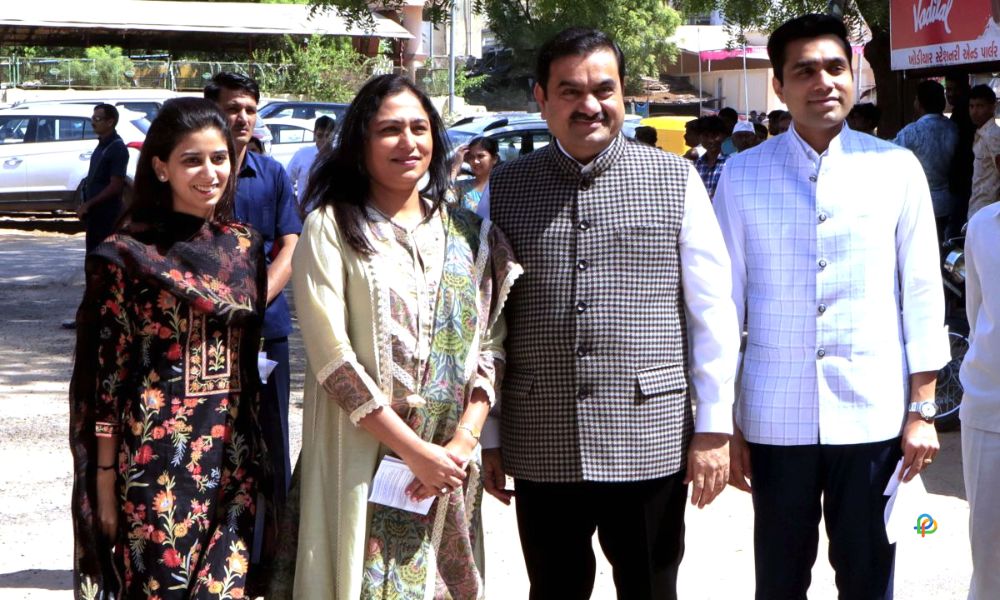 Relationships
Gautam Adani, the industrialist is happily married to Priti Adani. She is a dentist, businesswoman, and philanthropist by profession. Priti is the chairwoman of the multinational company with a current net worth of around $1 billion.
The duo has two sons, Jeet and Karan. Karan Adani is the older son and also acts as the Chief Executive Officer at Adani Ports and SEZ Ltd. The son is also the working directory of Adani Airport Holdings Ltd.
Pranav Adani who is Gautam's nephew is the current director of Adani Enterprises.
Education
Gautam Adani completed his schooling at the Sheth Chimanlal Nagindas Vidyalaya School and began his bachelor's at Gujarat University. But he dropped out in the 2nd year to pursue his career as a businessman. In 1978 Gautam moved from Gujarat to Mumbai to work as a diamond sorter under the guidance of the Mahendra Brothers.
Gautam Adani Profession
After working as a diamond sorter, Gautam moved back to Ahmedabad as his brother Mahasukhbhai bought a plastic unit. Gautam handled the operations there and it acted as his gateway to the world of trading. By 1985, the industrialist had started his import business on a small scale.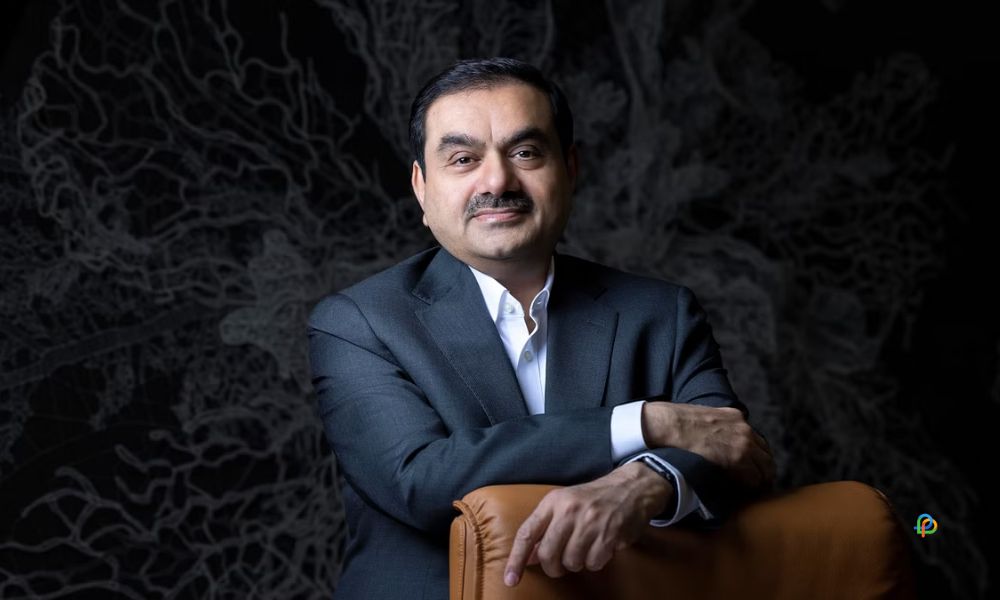 Over the years, Gautam Adani expanded his trading business and started handling agriculture, metals, textiles, and other products.
In 1995, Adani got his hands on the Mundra Port contract through which the first jetty was set up. Although earlier, this contract fell under Mundra Port, it was later transferred to Adani Ports and SEZ Ltd. Today this company is the biggest multi-port private operator in the country.
Gautam Adani also established a power generation company in 2006 and won the biggest solar bid in the world by 2020. It was worth $6 billion and that bid paved way for Adani Green – a project that would install an 8000 MV power plant.
Gautam Adani Source Of Income
The major chunk of Gautam Adani's income comes from his stake in the Adani Ports (60%). He also holds 75% of shares in Adani Transmissions, Adani Enterprises, Adani Gas, and Adani Power.
In 2021, it was revealed that the industrialist earned around Rs. 1,612 cr. per day.
Controversies
2023 didn't start on a positive note for the business and philanthropist; Gautam Adani. According to Hindenburg Research, it has been established that Gautam Adani's company is the reason why India isn't growing as a country.
A finding of 2 years was published by Hindenburg that stated that Adani has been a part of accounting malpractices and manipulation in the market. The report also suggested that the investors were holding a short position in the company. After these accusations, the shares and bonds of the Adani group saw a huge decline in their value.
Fighting back, Adani denied all the allegations of Hindenburg and said that all these findings were due to selective misinformation and malicious intent.
After the report came out to the public, it didn't even take three days for the shares of Adani companies to lose $48 billion.
He even released a reply of 413 pages for Hindenburg. After that, the shares of Adani Enterprises took a jump of over 7%.
Lesser Known Facts About Gautam Adani
Today Gautam Adani is no less than a legend and has created a huge impact in the country. We all know him as a tough businessman, a hardworking guy, and a philanthropist. But some facts about him are not known to all.
Gautam Adani is a visionary since childhood. He has been going to the Kandla Port during his school time and that's when the idea of making something big in life occurred. He never stopped chasing his dreams and only looked forward.
Adani was a millionaire at the age of 20 and is self-made. He was born into a middle-class family and didn't have access to funds. When he took the job as a diamond broker, he made his first million in 3 years.
Gautam has some top-notch negotiation skills and closed a deal worth Rs. 6,000 cr. within 100 hours. This happened with the Udupi Thermal Power.
Adani is not only a businessman but a philanthropist as well. 3% of the profits he makes in the Adani Group are given to the Adani Foundation. This NGO runs the Adani Vidya Mandir School which provides complete access to free education to all those students coming from low-income groups.
According to the 2015 report of The Brand Trust, Adani Group was the top infrastructure company in India.
There are many more accomplishments in the bank of Gautam Adani and he is an unstoppable force.
Read More:
Gurgaon: Explore The City Of Million Dreams!
Sundar Pichai: Interesting Facts To Know About Google CEO!