Rupam Bharnarhia – Indian Idol Season 13 Fame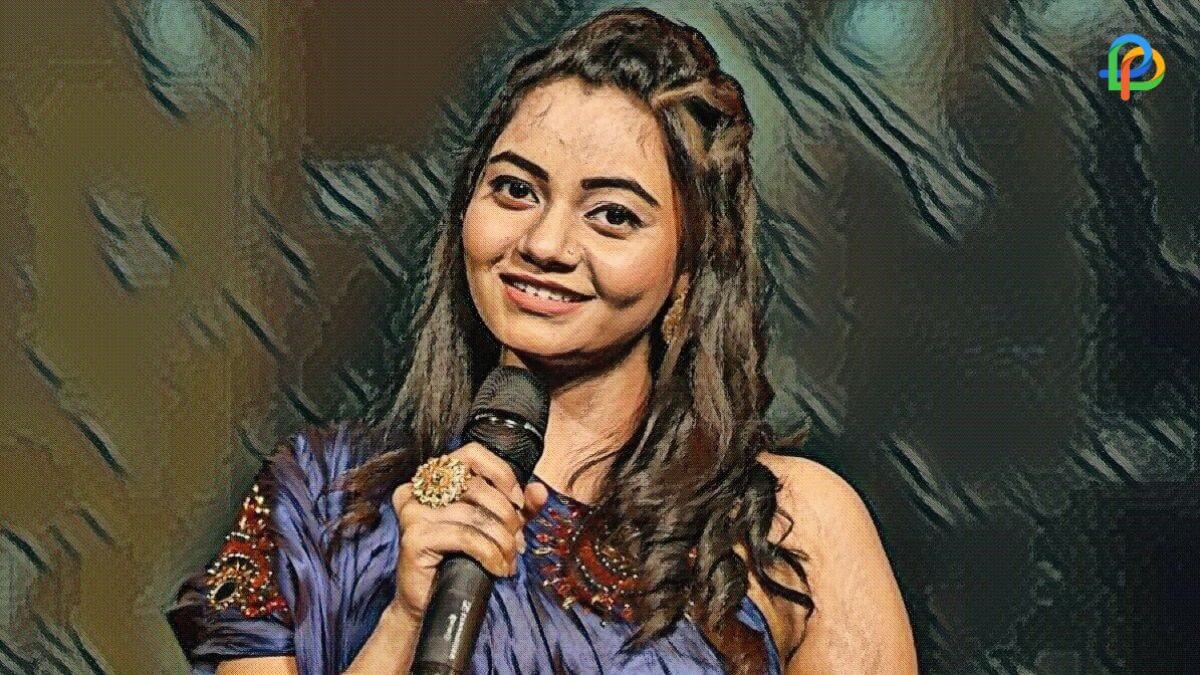 Rupam Bharnarhia is a Punjabi singer and performer who is from Amritsar. Her first television show was the Voice of Punjab Season 9, which is her debut. Rupam is best known for appearing on the Sony Entertainment Channel singing reality series Indian Idol Season 13 and taking part in the Voice of Punjab 9 and Indian Pro Music League (IMPL).
The three pastimes of Rupam Bharnaria are singing, singing, and traveling. She has also made appearances in a number of singing reality shows, including Sa Re Ga Ma Pa, Big Golden Voice of Amritsar Season 3, Voice of Punjab Season 9, and Hunar Punjab Da.
Physical Stats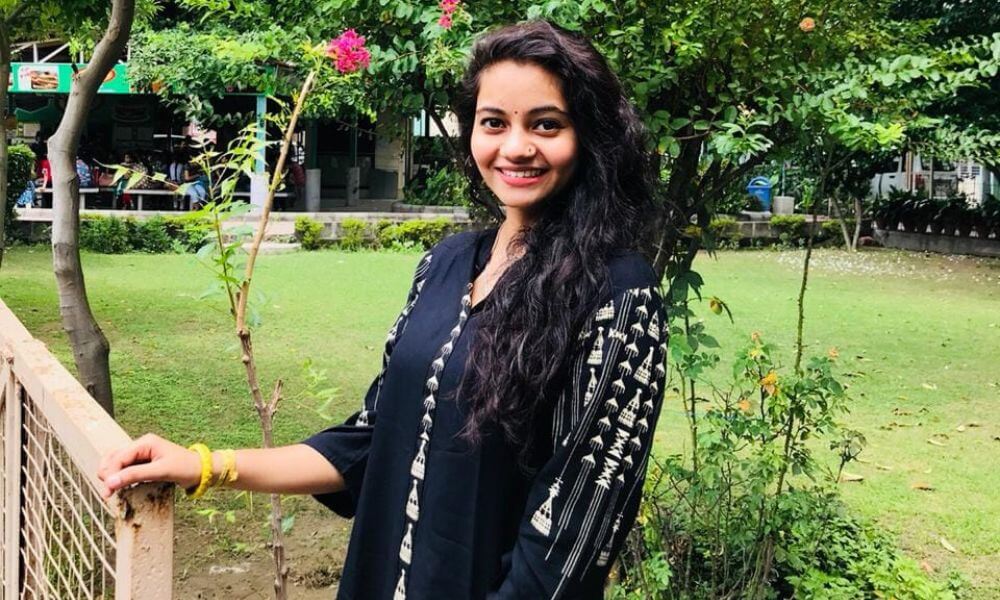 Height: Rupam stands around 5 feet 5 inches or 165 cm.
Weight: Bharnarhia is 58 kilograms or 128 lbs.
Eye Colour: Rupam Bharnarhia has mesmerizing black eyes.
Hair Colour: She has dark brown beautiful long hair.
Birthplace: Her birth location is Amritsar, Punjab, India.
Zodiac Sign: Rupam Bharnarhia's zodiac sign is Capricorn.
Age: Rupam Bharnarhia is 23 years old.
Qualifications
Rupam Bharnarhia is a graduate of B.B.K. D.A.V. College for Women. She has also done a course from Lyallpur Khalsa College Jalandhar. Furthermore, she has completed her Bhushan and Visharad from Pracheen Kala Kendra, Chandigarh.
Family
We are not having much information about Rupam Bharnarhia's family background as of now. We got to know that her father's name is Vijay Kumar and her mother's name is Paramjit Kaur. She also has a brother who is also a singer. Her elder brother's name is Tarun Bharnarhia. Her father is a member of the Punjab Gharana and has a history of playing the tabla.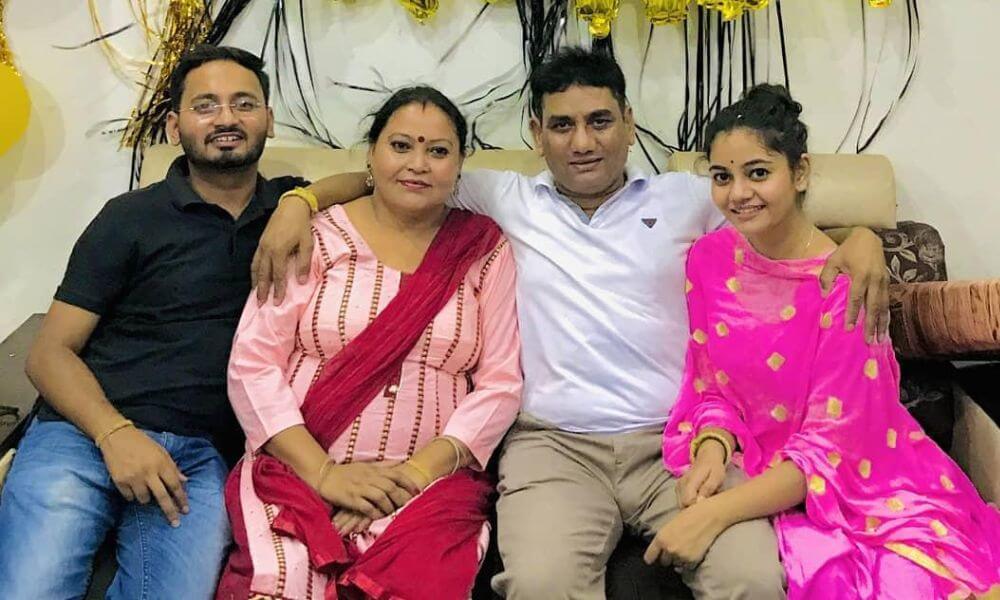 She began singing at the age of three, following in the footsteps of her father. Because of her early fascination with tabla beats, she developed a strong interest in music. Rupam is unmarried and is not in a relationship with anyone. She just loves dogs so she lives with her dog Mowgli happily.
Affair
There are no such reports concerning Rupam Bharnarhia's affairs as of 2022. She is well-known for her melodious voice despite being only 23 years old. She has only been spotted with her brother. As a result, we don't believe she's having any affairs at the moment. We also discovered that she had never been in a relationship.
Education
Rupam Bharnarhia has done her early schooling at D.A.V. International School, Amritsar, Punjab. During her schooling years, she participated and won in many schools and inter-school competitions which gave her more appreciation and strength for choosing singing as her professional career.
After she completed her senior secondary education, in 2017, she enrolled herself in a graduate program i.e., Bachelor of Arts in music from the B.B.K. D.A.V. College for Women in Amritsar. In addition, she has also done a course from Lyallpur Khalsa College, Jalandhar. Furthermore, Rupam completed the Bhusan and Visharad from Pracheen Kala Kendra, Chandigarh.
Controversies
Rupam Bharnarhia has not been involved in any controversies, personal or professional, that are currently known to exist. She prefers to keep her personal life as private as possible because she is new to the industry and wishes to keep things private.
If we learn anything new about her controversies in the future, we will immediately update this section with accurate information. She made headlines in 2016 when she won "The Big Golden Voice Of Amritsar," a competition hosted by 94.7 Big FM.
Tattoos
As of 2022, Rupam Bharnarhia does not have any tattoos on her body. She has appeared in a number of reality television shows and photographs without any tattoos. We'll let you know if she gets any in the near future, as well as the body part where her first tattoo was done.
Profession
Rupam Bharnarhia has had a keen interest in music and singing from her early years of childhood at the age of 4 or 5 years. She chooses her career as a professional singer at a very young age for which she participated in numerous television reality shows like Voice of Punjab Season 9, Bug Golden Voice of Amritsar Season 3, and Hunar Punjab Da, etc.
Additionally, she became popular through Zee TV launch of the Indian Pro Music League, the first music league in the world to be headquartered in India and hosted by Karan Wahi and Waluscha De Sousa. She was on the Adaura UP Dabangg team with Ankit Tiwari, Payal Dev, Amit Gupta, and Rupam Bharnarhia.
She competed on Indian Idol 13 in 2022, a singing competition program judged by Vishal Dadlani, Himesh Reshammiya, and Neha Kakkar. The lovely voice of Rupam Bharnarhia drew everyone's attention there. Rupam wears designer, Punjabi, and Western clothing, which gives her a diverse fashion statement. On display at the Indian Idol audition was her true Punjabi appearance.
Source Of Income
Rupam Bharnarhia has worked with many well-known singers and performed in numerous Punjabi films, albums, and television shows. Her sources of income include being an Indian playback singer, songwriter, vocalist, and performer.
She has had several opportunities since appearing on the 13th season of Indian Idol. Rupam Bharnarhia's net worth is estimated to be USD 1 million dollars. Her fans can watch her music videos on her YouTube channel.
Lesser-Known Facts About Rupam Bharnarhia
Rupam used to take part in various singing contests, earned recognition as her school's singing queen, and participated in them.
In the three years of college, she participated in youth festivals and numerous inter-college competitions, she won numerous trophies, medals, and awards in the field of music.
The Big Golden Voice of Amritsar, which was held in 2016 and was organized by 94.7 BIG FM, was won by Rupam.
Under the direction of Prof. Sukhdev Sagar, Rupam placed first in Gazal in the zonal and interzonal youth festival in 2021.
She recently made the song About You, which she co-wrote with the singer Arsh Chahal. The song has received positive reviews from the audience and has received more than 600K views.
Rupam auditioned for the 13th season of Indian Idol on Sony TV in 2022. During the audition, he impressed the judges by singing the Bhoomi Trivedi song "Ram Chahe Leela."
Read More:
Bikaner, Old Jangladesh – Visit These Places In 2022
Fabulous Srinagar – Must Visit Places In Srinagar