Juhi Parmar: Title Winner Of ' Big Boss' Season 5!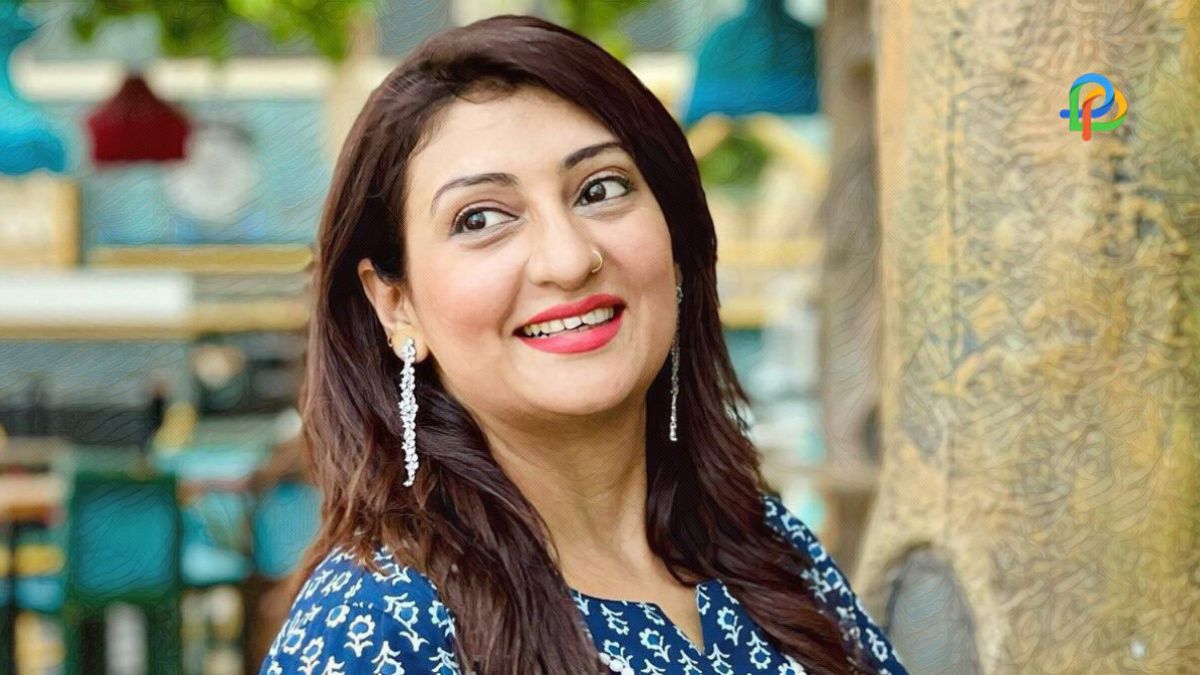 Juhi Parmar is an Indian television and film actress, presenter, and singer best known for her performances in Hindi serials. She shot to fame with the portrayal of the character 'Kumkum' in 'Kumkum – Ek Pyara Sa Bandhan' broadcast on Star Plus from 2002 to 2009.
The actress also emerged as the title winner of the Indian reality show ' Big Boss's Season 5 held in 2011-12. Juhi has a massive fan following on social media with a whopping 2.67 lakh subscribers on YouTube and 7,66,000 followers on Instagram.
Physical Stats
| | |
| --- | --- |
| Full Name | Juhi Parmar |
| Birth Place | Ujjain, Madhya Pradesh, India |
| Birth Date | 14 December 1980 |
| Age | 42 |
| Height | 5 feet 4 inches |
| Weight | 58 Kg |
| Eye color | Black |
| Hair Color | Black |
| Zodiac Sign | Sagittarius |
| Qualifications | Correspondence course from University Maharani's College |
| Profession | Indian Television & film actress, presenter, singer |
| Father | Devendra Parmar |
| Mother | Hemlata Parmar |
| Sister | Hina Parmar |
| Spouse | Sachin Shroff (Ex-Husband) |
| Children | Samairra Parmar |
| Net Worth | $5 million |
Juhi Parmar Family
Juhi Parmar was born on 14 December 1980 and hails from a Rajasthani background. Her mother is Hemlata Parmar, and her father is Devendra Parmar. Also, Juhi is accompanied by her sister Hina Parmar at numerous events and gatherings.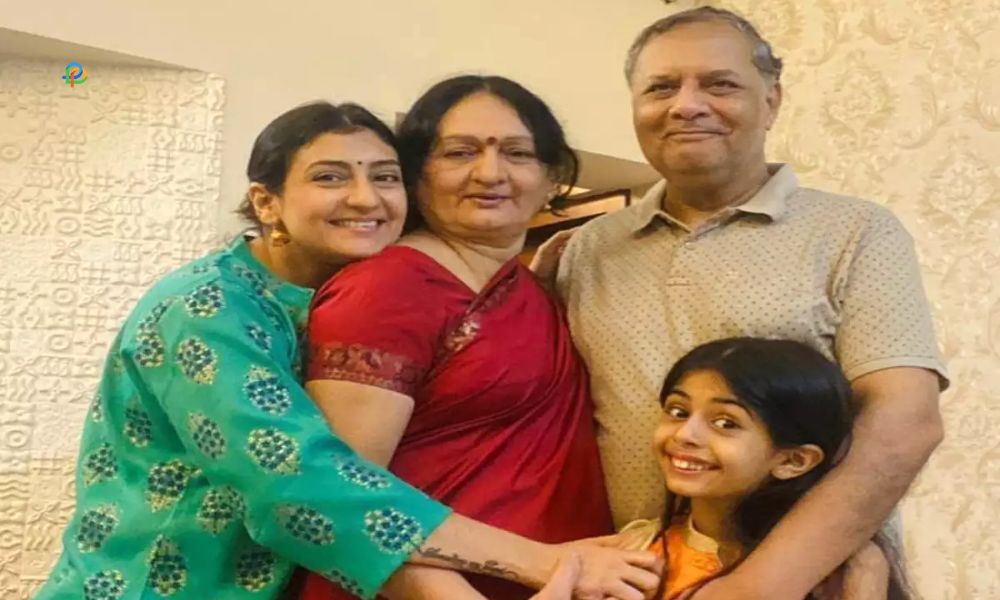 Affair
On the sets of a tv show, Juhi met Sachin Shroff, a television personality and actor. The couple exchanged phone numbers and soon they started chatting with each other. Though the television show didn't materialize, their love life bloomed. Over the next few years, the actor couple were dating each other and finally, they decided to tie the knot.
On 15 February 2009, Juhi got married to Sachin at a palace in Jaipur. Juhi gave birth to a baby girl, Samaira Shroff on 27 January 2013. However, the actress's married life did not last for long and she announced the news of her divorce from Sachin in January 2018.
Apparently, Juhi and Sachin are on good terms now and the couple wishes each other on social media on the occasion of their birthdays. Their daughter Samaira is also often seen hanging around with Sachin.
In 2023 February, Sachin got married for the second time and his wife's name is Chandni.
Juhi Parmar Education
After completing her schooling, Juhi shifted to Mumbai for work. Hence she had to enroll in a correspondence course at University Maharani's College.
Controversies
In 2021, Juhi's Instagram post turned out to be an eye-opener for many. The actress pointed out that an English song used by millions of people for creating Instagram reels had obscene words in it.
According to Juhi, it was a friend of hers who told her about the objectionable words used in another song. It made her check the lyrics of a couple of songs and the actress was extremely shocked on digging deeper.
According to the actress, she was worried about the fact that it's not only adults that are using such songs, but they use it for their kids' Instagram reels as well. Jushi added that after they realized the real meaning of the songs, many people deleted their reels or changed the songs.
Juhi Parmar Tattoos
Juhi has inked a tattoo on her right arm with the words "Samaira my angel" in cursive writing. She inked this tattoo as a gift to her daughter Samaira on the occasion of her second birthday. According to Juhi, it was her daughter's birth that made the 'Kumkum' heroine realize that she can move mountains.
Juhi Parmar Profession
In 1998, Juhi started her acting career in television with 'Woh', the horror thriller series aired on Zee TV. After that, she took a short break and appeared in Sony Entertainment Television's television series 'Choodiyan' in 2000.
With the portrayal of the character Kumkum and of Sangya and Chhaya in 'Karmaphal Daata Shani', Juhi became the heartthrob of the television-watching audience. Later she went on to act in several television series such as 'Yeh Jeevan Hai' and the first and second seasons of 'Rishtey'.
In 2001, the actress made her foray into the Gujarati film industry with ' Rangai Jaane Rangma'. In the following years, she went on to act in several Hindi movies such as Pehchaan: The Face of Truth, Padduram, and Ek Tha Tiger.
Juhi's other prestigious achievements include winning the 'Miss Rajasthan beauty pageant' in 2003 and staying in the 'Big Boss' house for the whole 14 weeks and finally emerging as the winner.
Juhi Parmar Source Of Income
Juhi's main source of income is from acting in television serials and movies. As of January 9, 2023, Juhi Parmar's net worth stands at $5 million.
Lesser Known Facts About Juhi Parmar
Juhi overcame the phobia of pricks by getting a tattoo of her daughter's name inked on her right arm. It seems she didn't even cry once during the process.
She once said that there was no courtship period before their marriage. Juhi went on to add that she doesn't know whether her marriage can be labeled as love marriage.
The actress said that she never got time to enjoy her college days, as soon after her schooling, she had to shift to Mumbai for the purpose of work.
In an interview, Juhi said that when she took the decision to part ways with her husband, it was her actress friend Aashka Goradia who stood by her side.
Juhi once revealed in an interview how she shared the news of her divorce with her daughter Samaira. The actress related the matter to a fairytale and explained it in an easy-to-understand manner for the five-year-old. She also told her that her mom and dad no longer remain husband and wife and they don't stay under the same roof. However, they both will continue to be her daughter's 'mumma-papa'.
When Juhi's daughter Samaira was four years of age, she got a henna design done on her arm with the words " "Mumma my angel."
When asked about bunking classes, the actress was of the opinion that there is nothing wrong in bunking classes as long as one manages to get good grades.
Juhi wants to play characters that she has never played in her acting career and she would love to experiment.
Alakh Pandey: All About Founder And CEO – PhysicsWallah!
Best Places To Celebrate Holi In 2023!