Tanya Abrol: Interesting Facts About Chak De! India Actress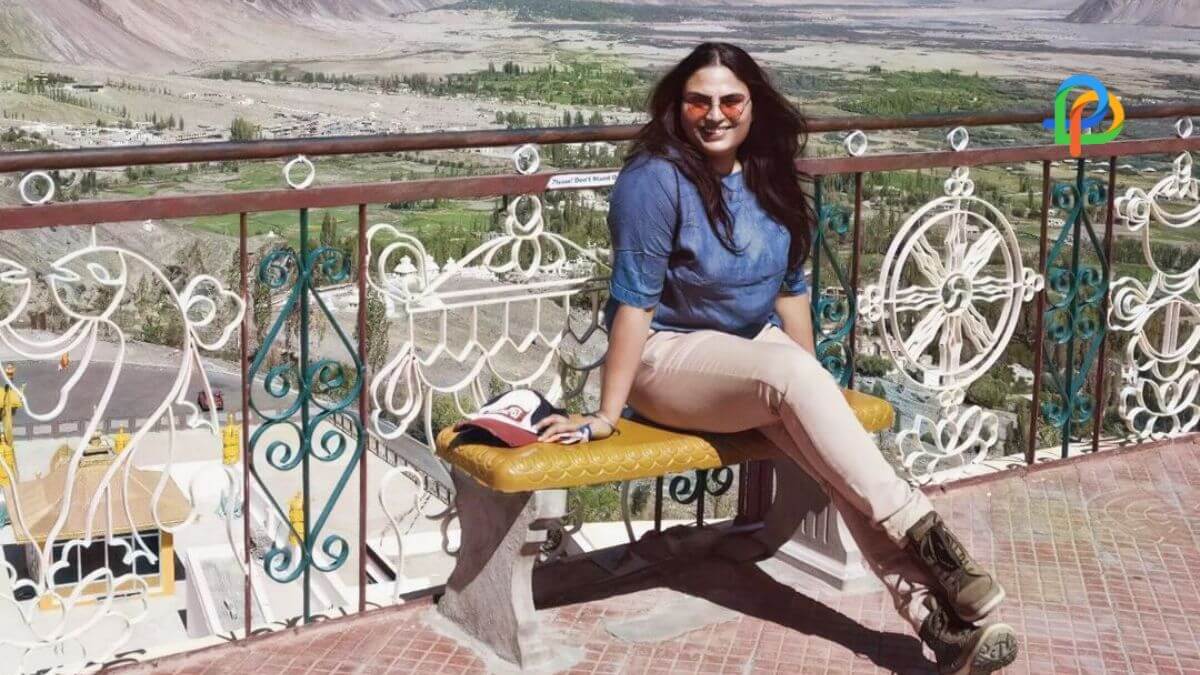 Tanya Abrol is an Indian film actress who rose to fame with 'Chak De India', her debut movie in Hindi. The character of Balbir Kaur played by Tanya in the film became an instant hit among the movie-watching audience.
Later, she went on to act in several other movies such as Chandigarh Kare Aashiqui, Love Yoou Soniye, and Miley Naa Miley Hum. On miniscreen, Tanya has portrayed major roles in television serials such as Palampur Express, Kuch Toh Log Kahengey, and CID.
Physical Stats
| | |
| --- | --- |
| Full Name | Tanya Abrol |
| Birth Place | Abohar, Punjab |
| Age | 37 years |
| Weight | 80 Kg |
| Height | 170 cm |
| Eye color | Black |
| Hair Color | Brown |
| Zodiac Sign | Capricorn |
| Father | Ramakrishnan Abrol |
| Mother | Sarita Abrol |
| Qualifications | Degree (MCM DAV College for Women, Chandigarh) |
| Occupation | Indian Film Actress |
| Net Worth | $1 million |
Tanya Abrol Family
Tanya Abrol was born on 8th January 1986. Her father's name is Ramakrishnan Abrol and her mother is Sarita Abrol. She also has two siblings, Parul Abrol and Nitin Abrol. Tanya's maternal grandfather Dharamveer Tuli is a former army officer.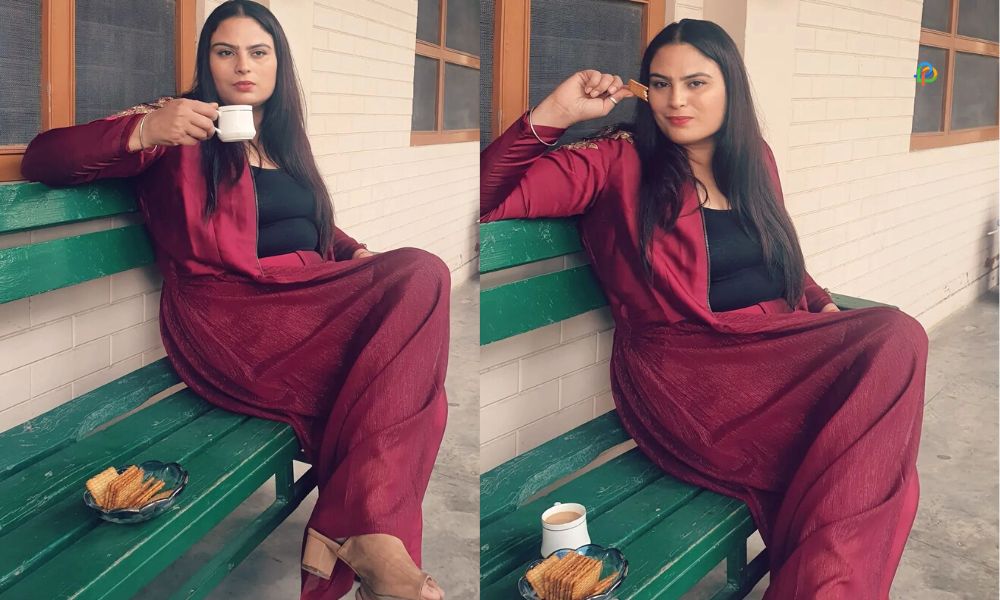 Affair
Tanya was dating Ashish Verma, an IT professional for a year and the couple got married on 9th February 2023 in Chandigarh. While speaking about her love life in an interview, the actress said that she first met Ashish at a party.
Since both of them were single, the couple's common friends suggested they consider dating each other. However, Tanya dismissed that suggestion and became friends with Ashish. Later, with the turn of events, the couple started dating each other and finally they got married.
Tanya Abrol Education
The actress completed her schooling at L.R.S. D.A.V. Senior Secondary Model School, Abohar in Punjab. Later she joined MCM DAV College for Women in Chandigarh for pursuing a college education.
Controversies
Tanya portrayed the role of Sub-Inspector Jaywanti Shinde in the television serial 'CID' aired on Sony Entertainment Television. She started with the episode "Action Jackson" which aired on 5th December 2014 and continued associating with the show for a long time.
However, in 2016, Tanya along with two of her co-actors, Hrishikesh Pandey and Abhay Shukla stepped out of the serial. Reportedly, the actors bid goodbye to CID as they felt that they were underutilized and the storyline revolved around the three main cops.
Tattoos
There is no information available in the public domain regarding whether the actress has inked any body tattoos.
Tanya Abrol Profession
Tanya ventured into acting after she happened to attend a chance audition. Though she went casually, after the audition got over, she felt that acting is what she wanted to do in her life. Since then, Tanya has continued acting in movies and television serials.
Tanya kickstarted her acting career in 2007 with 'Chak De! India', a Hindi movie directed by Shimit Amin. The film was inspired by the India women's national hockey team's historic win at the 2002 Commonwealth Games. In her debut movie itself, Tanya won the hearts of the audience with a brilliant performance.
In 2009, Tanya acted in Palampur Express, a Hindi television series aired on Sony Entertainment Television and she portrayed the role of Paramjeet Kaur in the series. Her next attempt at acting was Kuch Toh Log Kahenge, a Hindi series that premiered on Sony Entertainment Television on 3rd October 2011.
The name of the character portrayed by Tanya was Phoolan. In the same year in November, 'Miley Naa Miley Hum', her next Hindi movie was released. It was directed by Tanveer Khan.
In 2013, the actress appeared in Yeh Hai Aashiqui, an anthology series aired on the television channel Bindass. Later, in 2014 Tanya joined the crew of CID, the Hindi series, and continued acting till 2016. It was followed by the Punjabi movie 'Aatishbazi ishq' directed by Amit Subhash Dhawan which was released on 14 October 2016.
Tanya's other memorable performances include the portrayal of the characters Parminder "Pam" in the Indian sitcom Best of Luck Nikki, PSI Peetal Devi in the Hindi horror film 'Durgamati: The Myth' and Preet Munjal in the Hindi romantic comedy film Chandigarh Kare Aashiqui.
Tanya Abrol Source Of Income
Tanya's main source of income is from acting in movies and television serials. Reportedly, her net worth stands at $1 million.
Lesser Known Facts About Tanya Abrol
Though both Tanya and her husband Ashish had common interests, what instantly connected both of them was their love for traveling.
As part of acting in Chak De! India got trained in hockey and in one of the interviews she recollected the memory of feeling that sense of pride and happiness.
Tanya admits that she has never said no to any role in her acting career. She went on to add that she has never been choosy.
Commenting on her relationship with Ashish, Tanya says that opposites attract and that's what worked for them.
During her college days, Tanya was very active in sports and used to play basketball.
After becoming friends with Ashish, one day Tanya told him that someone had asked her out on a date. He felt perplexed and asked whether she agreed to go. When she said yes, Ashish replied that Tanya shouldn't go on a date with someone else, but with him only. Tanya responded to that statement with a thank you and said that every girl dreams of such a proposal.
Tanya fondly calls Chitrashi Rawat, her co-star in Chak De! India as Chittu.
After acting in Chak De! India in 2007, the game of hockey has been quite close to Tanya's heart. She was quite thrilled to see the Indian women's hockey team perform exceedingly well in the Tokyo Olympics.
According to the actress, her husband Ashish is an introvert.
Tanya will be relocating soon to Noida where her husband is based.
Tanya's co-stars in Chak De! India, Vidya Malavade, Shilpa Shukla, Seema Azmi, and Chitrashi Rawat were present at her wedding.
In 2016, the actress went on a road trip to Jaipur, the Pink City. In the pictures shared on Instagram, she was seen visiting the temples and architectural marvels in the city.
Read More:
Who Is Anshul Jubli? All About Famous MMA Fighter From India
Explore The Paris Of Kerala, Thalassery: Top Spots To Visit!