Malaika Arora, Arbaaz Khan, And Son Arhaan's Reunion At Mumbai Airport!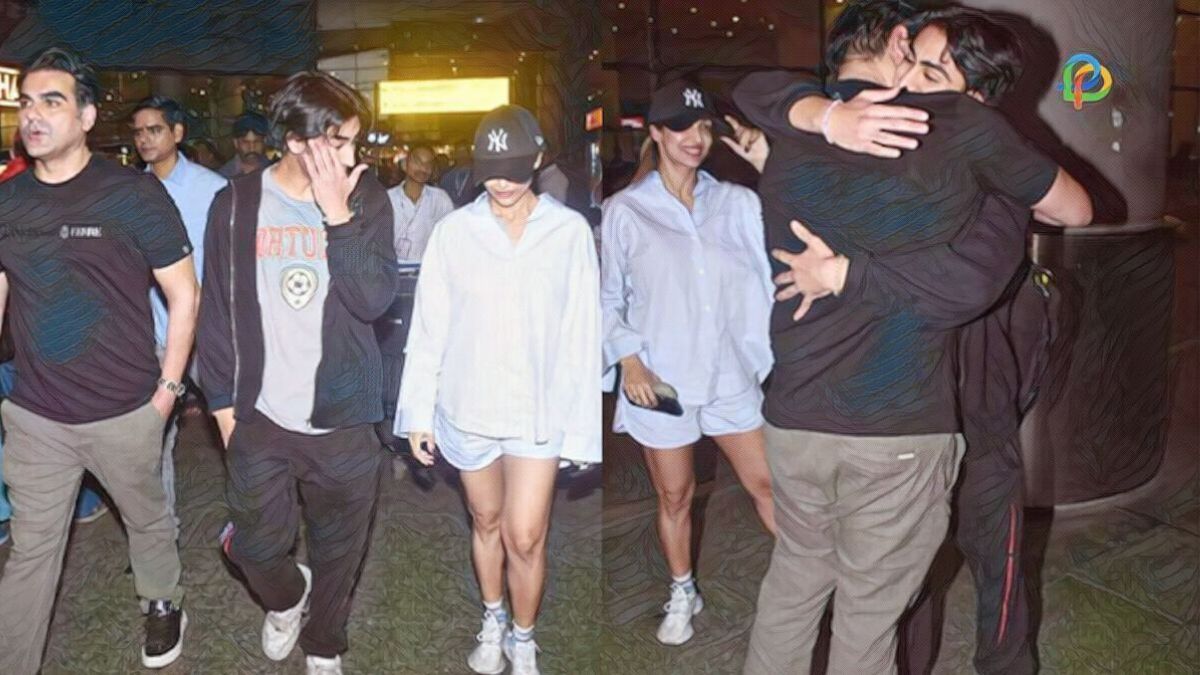 It was only in 2017 when the duo- of Malaika Arora and Arbaaz Khan decided to part ways. The couple has one son, Arhaan Khan, whom they co-parent. This time they met at the airport, again! The ex-family reunited at the Mumbai airport on Tuesday, 6th December with their son Arhaan, whom they are co-parenting.
Malaika Arora and Arbaaz Khan decided to go for divorce back in 2017, after which the former has been dating Bollywood actor Arjun Kapoor and the latter has been dating a model. Since 2017. The duo has been co-parenting their son Arhaan Khan, who just got back from his higher studies Abroad. As we know it's the holiday season and international students are getting their vacation hats on, Arhaan Khan also returned home. Both parents came to Mumbai airport on Tuesday night to receive their son.
Arbaaz Khan and Malaika Arora got divorced in 2017, ending their 19 years of marriage. They have decided to co-parent their son Arhaan, who is 20 years old. They do not have any other child and have been raising their son together.
The photos were shared all over the internet, thanks to the paps all around! We could see both the parents meeting at the airport. The photos made us show the love and warmth among the parents to their children.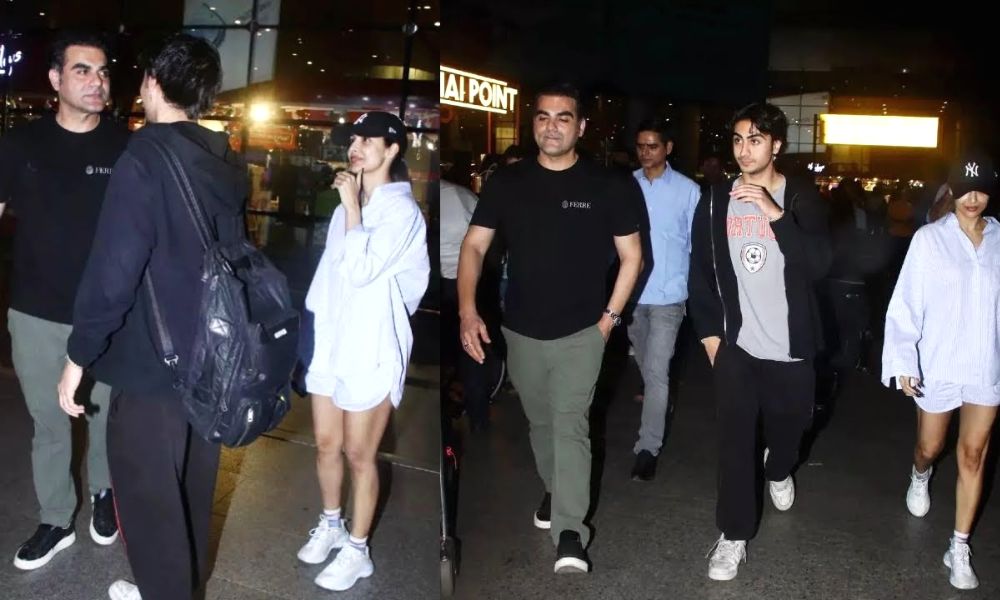 Talking about the ever-stunning Malaika Arora has been a part of the reality series nowadays. Her show is based on her life where she has been working as the main lead- the series name is moving in with Malaika. In this show, the actress talks about her equation with her ex-husband Arbaaz Khan. She mentions that Arbaaz khan is a nice and wonderful person, he has always let her be the person she is today. Later she also mentioned that whatever she is today, it is because of him. Her ex-husband made her feel the best of herself and helped her to be the person she is today.
People used to think they have a bitter relationship despite their effort to co-parent. But we can clearly see from her talk show that Arbaaz is more of a friend than an ex-husband. He helped her reach her potential. The actress has no regrets about the divorce. Earlier she mentioned that it was difficult to face family and friends after going through such a decision but now she feels much better. After facing the reality, and living with it, Malaika Arora and Arbaaz Khan are in a much better place.
Talking about why their marriage ended, she mentioned that they both were young when they married. And when you are young, you make drastic and spontaneous decisions. This led to a lot of misunderstandings and later when the couple talked them through, they made a decision to get separated.
Well, all we can wish is good luck to them both. It is beautiful to see how the ex-couple is co-parenting their son and maintaining their friendship at a bounded level.
Read More:
Aryan Khan's Bollywood Debut With Dad Shah Rukh Khan's Production!
Prithviraj Joins Akshay Kumar And Tiger Shroff In Bade Miyan Chote Miyan