KL Rahul: Unknown Facts About Indian International Cricketer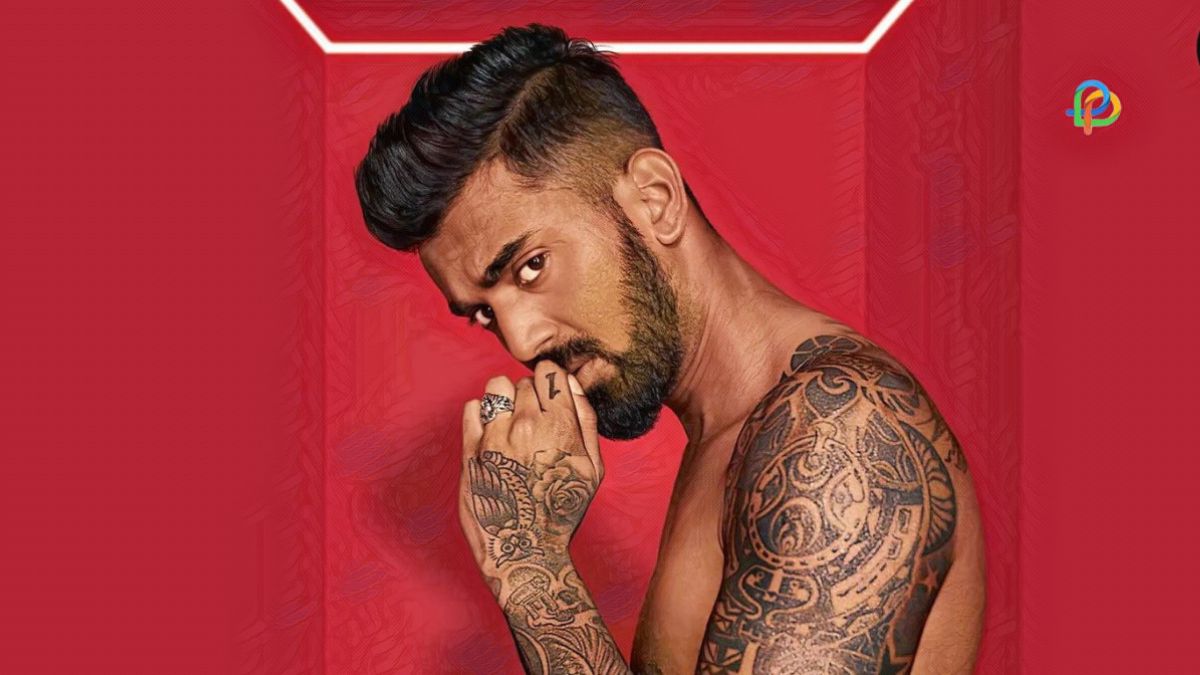 One of India's most esteemed opening batsmen is the tall and elegant Indian cricketer Kannur Lokesh Rahul, better known by his stage name KL Rahul. In addition to playing for Karnataka in the domestic cricket league, KL Rahul is the captain of the Punjab Kings team in the Indian Premier League.
Even in a crisis, this right-handed batsman can keep the wicket. In the second Test game of his first season of international cricket, Rahul recorded his first century.
He is the third Indian cricketer to score a century in each of the three international formats, and he holds the record for being the first to do so in his ODI debut.
Physical Stats
Height: Kannur Lokesh Rahul stands around 5 feet 11 inches or 180 cm.
Weight: KL Rahul weighs approximately 75 kilograms or 165 lbs.
Eye Colour: Kannur Lokesh Rahul has dazzling brown eyes.
Hair Colour: Kannur Rahul has voluminous black hair.
Birthplace: He was born in Mangalore, Karnataka, India.
Zodiac Sign: KL Rahul's zodiac sign is Aries as he was born in April.
Age: His age is 30 years old as he was born in the year 1992.
Qualifications: Kannur Lokesh Rahul has a graduation degree in Bachelor of Commerce (B.Com) from Sri Bhagawan Mahaveer Jain College, Bengaluru, India.
Family
Kannur Lokesh Rahul, nickname KL Rahul, was born on 18 April 1992 to his parents KN Lokesh and Rajeshwari in Mangalore, Karnataka, India. KN Lokesh, his father, who was born in Kannanur, Magadi taluk, is a professor and a former director at the National Institute of Technology Karnataka (NITK) in Mangalore, India.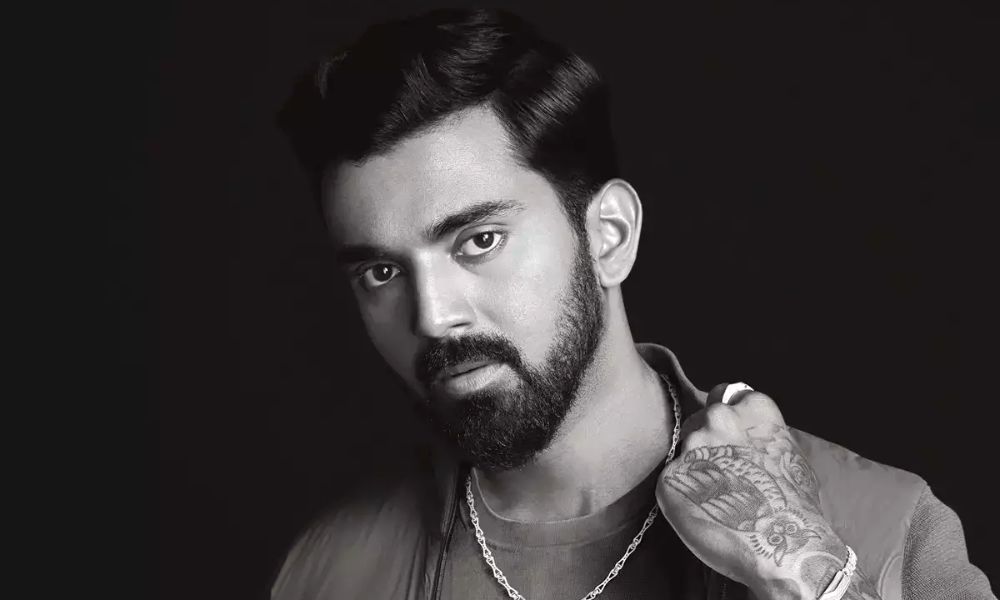 KL Rahul's mother's name is Rajeshwari, is a professor at Mangalore University. He also has a younger sister Bhawna. KL Rahul is in a relationship with Athiya Shetty for a few years.
KL Rahul Affair
KL Rahul's marital status is unmarried. He has been involved in several affairs till now. He was in an affair with a model named Elixir Nahar, and famous actress Sonam Bajwa. Since 2018, it is rumored that he is dating the daughter of well-known actor Suniel Shetty.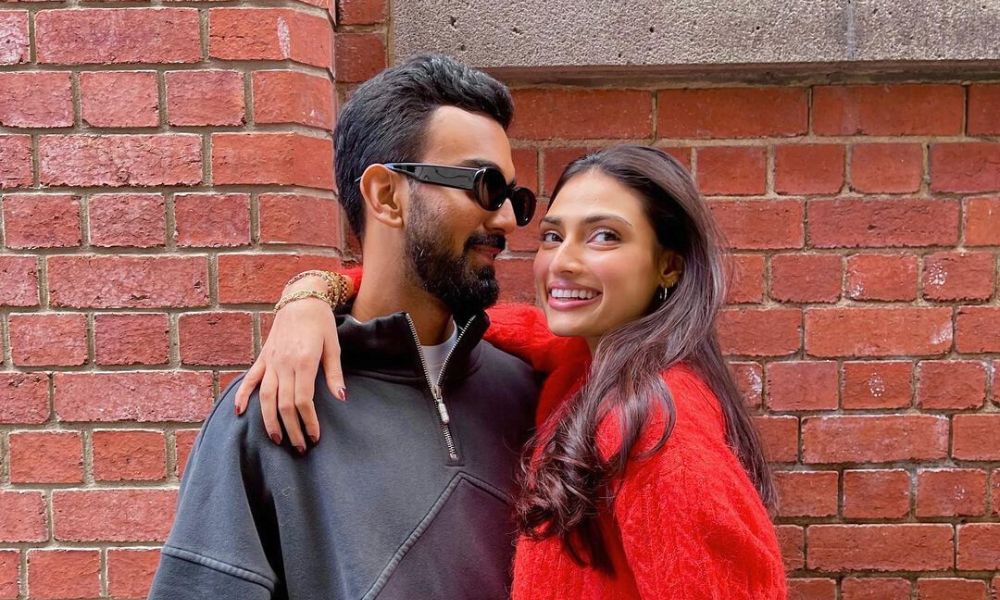 Rahul is seen with Athiya Shetty very often and they post a lot of pictures together on social media platforms. There is a rumor that Rahul is in an affair with Bollywood actress, Athiya Shetty.
Education
Kannur Lokesh Rahul completed his primary to high school at NITK English Medium School, Surathkal, Mangalore, India. After that, Rahul completed his pre-university at Saint Aloysius College, Mangalore. At the age of 18 years, he moved to Bangalore to do his graduation degree of Bachelor of Commerce (B.Com) from Sri Bhagawan Mahaveer Jain College, and side by side pursued his cricket career.
Controversies
KL Rahul has been involved in several controversies during his career. One of his controversies was in July 2016, the Indian cricket team toured the West Indies, where he posted a picture with a bottle of beer on Twitter.
That picture went viral but some of the BCCI Officials didn't like it as they thought it will send a bad example to their fans. Later, he removed the picture because of their objection.
Rahul tweeted about Ravichandran Ashwin in February 2017 and received a variety of responses, one of which from "BeingChirag Dave" was extremely critical. Then, unable to control himself, he answered his question with a sarcastic retort.
Later, in the year 2019, Rahul and Pandya were invited in a talk show "Koffee With Karan". That episode stirred controversy for both of them because of their sexiest comments.
Tattoos
KL Rahul's one hobby is tattooing. He adores tattoos. On his body, he has three tattoos as of now. The first one is on the right side of the back, this tattoo is his dog Simba's face with his name written there, which is a huge tattoo. The second tattoo is on his left arm, which is signified as a Tribal tattoo.
The third tattoo, last but not the least, is on his right shoulder, but we don't know what that tattoo signifies for him. As of the year 2022, Rahul has three tattoos only on his body. Shortly, if he gets any further new tattoos, we will surely update you with the meaning of the tattoo.
Profession
KL Rahul started training himself for cricket at the age of 10 years, and at 12, started playing for his Mangalore club and Bangalore United Cricket Club. He made his first-class cricket debut in the 2010-2011 season for Karnataka. In 2013, Rahul made his debut in IPL for Royal Challengers Bangalore.
Thus, he has played a lot of matches for making his profession in cricket. The main turning point of his career was when he scored 185 and 130 in the 2014-15 Duleep Trophy final against Central Zone in Delhi for South Zone. After that, he was included in the Test series against Australia.
After that, Rahul played several matches and made a lot of records in matches. His jersey number is #1, 11 for India and Domestic. His coaches were Samuel Jayaraj, GK Anil Kumar, Devdas Nayak, and Somshekhar Shiraguppi.
Source Of Income
As of the year 2022, KL Rahul's net worth is around Rs. 75 crores. His main source of income comes from his professional cricket career, and brand endorsements. During the national, international, and IPL matches, he earns a very good amount of wealth, and apart from that, he charges a huge sum of money for brand deals. He lives a lavishing and comfortable lifestyle due to his good earnings.
Lesser-Known Facts About KL Rahul
KL Rahul loves cars and he drives a Mercedes AMG C 43.
Rahul will lead the Lucknow Super Giants IPL team as of 2022.
KL Rahul currently holds the IPL record for the quickest fifty, coming off just 14 balls.
He set a record in 2017 by scoring a century in just 20 innings across all three international cricket formats.
In the bilateral T20 series in 2020, KL Rahul surpassed Virat Kohli's previous mark to become the Indian batsman with the most runs.
KL Rahul is a well-known and adored personality who has 13.4 million Instagram followers and 7.5 million Twitter followers.
Read More:
Covid Updates Himachal Will Use Drones To Map Tourist Inflow
Top Places To Visit In Pushkar, The Rose Garden Of Rajasthan!