Ishan Kishan: Facts About Indian Cricketer From Jharkhand!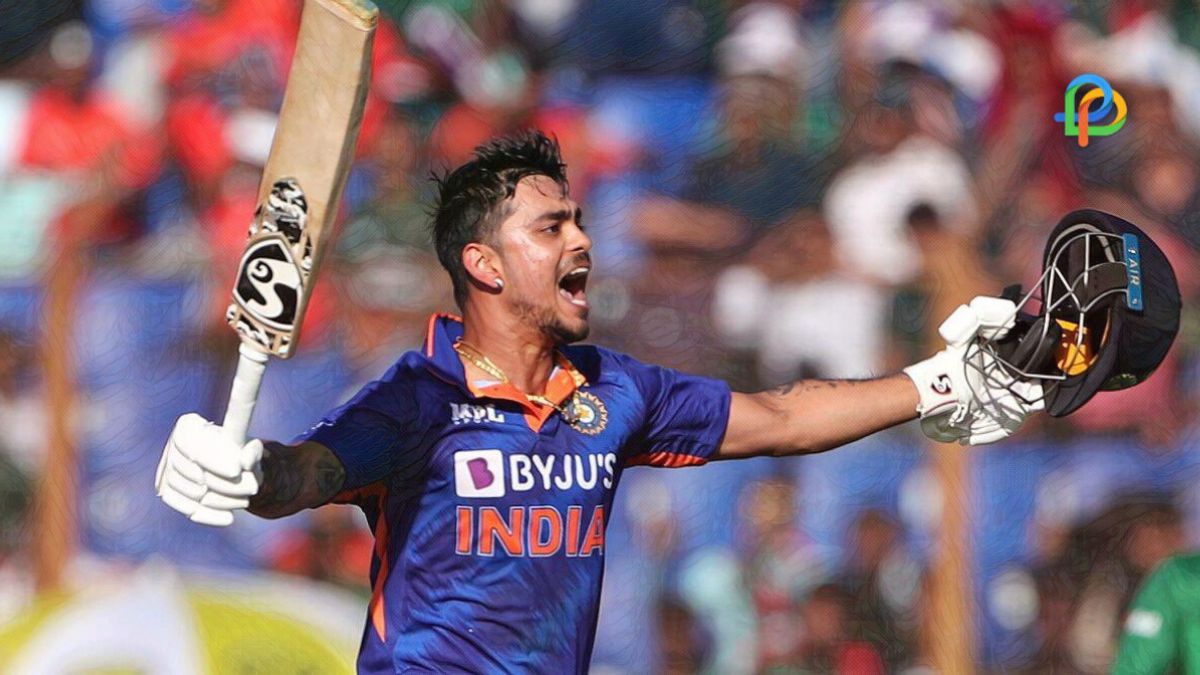 Ishan Pranav Kishan is an Indian national cricket player and represents the country in the international arena. Popularly known by his nickname 'Pocket Dynamo', Ishan plays for Mumbai Indians in the Indian Premier League.
In domestic cricket, he is a part of the Jharkhand cricket team. A left-handed batsman and a right-arm leg break bowler, Ishan generally appears in the role of a wicketkeeper-batsman.
He holds the world record for being the youngest and the fastest cricketer to score a double century in a One Day International (ODI) match and the first player to convert a maiden ODI century into a double century.
Physical Stats
Height – 5 ft 6 in
Weight – 60 kg
Eye colour – Dark Brown
Hair colour – Black
Birthplace – Patna, Bihar, India
Zodiac sign – Cancer
Age – 24
Qualifications – Educated at College of Commerce, Patna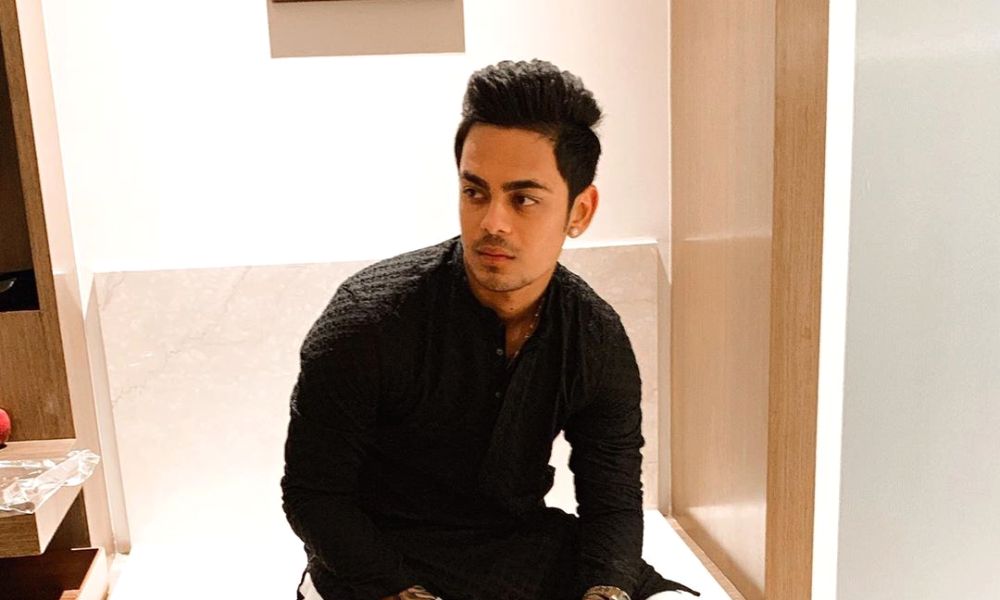 Ishan Kishan Family
Ishan Kishan was born in Patna, Bihar, on July 18, 1998. His father Pranav Kumar Pandey is a builder in Patna and his mother's name is Suchitra Singh.
Ishan has an elder brother, Raj Kishan who is a doctor. Though Raj was also interested in playing cricket, he later decided to pursue a career in the medical field in order to support his middle-class family.
Ishan Kishan Affair
Ishan Kishan is reportedly dating Aditi Hundia, a fashion model, Miss India finalist in 2017 and Miss Supranational India 2018. She is also the founder of Label Aditi Hundia, a fashion label.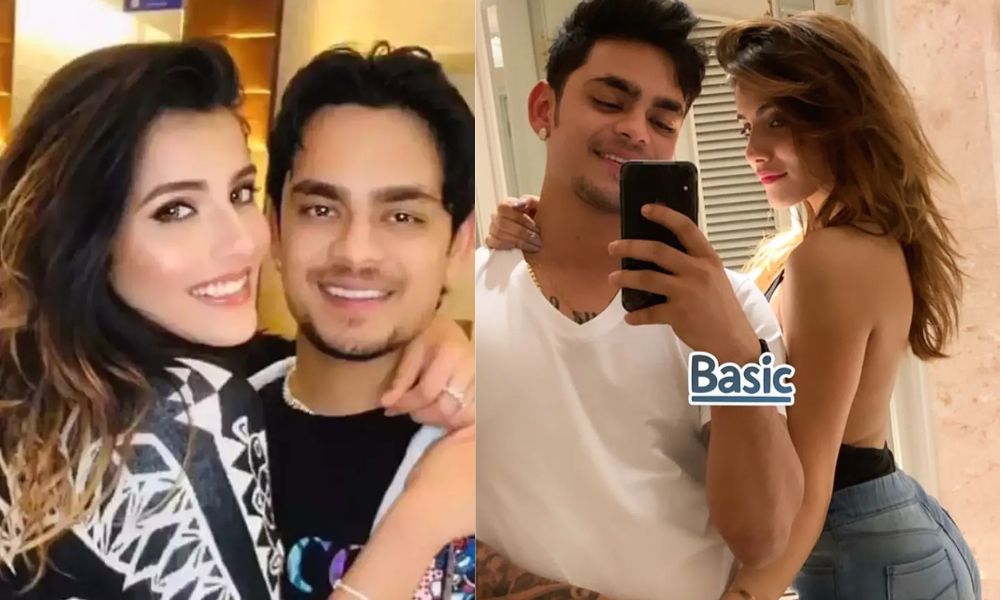 Education
Ishan did his schooling at Delhi Public School, Patna. Later, he enrolled at the College of Commerce in Patna for pursuing college studies.
Controversies
On January 18th 2023, during the 1st ODI between India and New Zealand, Ishan's cheeky hit wicket appeal against Tom Latham stirred controversy. India was batting in the first innings and Hardik Pandya was declared out after Latham stumped the bails with his gloves with no ball in his hands.
Later, when Latham was batting, Ishan, the wicket-keeper pushed the bails with his stumps making a mockery of the New Zealand cricketer's earlier move. However, it created a furore on social media with Sunil Gavaskar, the former Indian cricketer describing his action as "that is not cricket."
In January 2016, Ishan Kishan rammed his speeding car into an auto rickshaw. As a result of his reckless driving, the passengers inside the three-wheeler were injured. Subsequently, Ishan got into a scuffle with people who were present at the site. Later, cops arrived at the spot, arrested the cricketer and seized his car.
Profession
Though Ishan Kishan was born in Bihar, he started playing for Jharkhand, the neighbouring state as there were registration issues between the Bihar Cricket Association and the Board of Control for Cricket in India (BCCI).
In the 2016–17 Ranji Trophy, the cricketer set a new record for Jharkhand by scoring a brilliant 273 runs against Delhi. A year later, he was selected for the India C squad for the 2018–19 Deodhar Trophy and scored a century in the final match of the tournament.
When it comes to IPL, he was bought by Gujarat Lions in the 2016 auction. Later in 2018 Mumbai Indians bought Ishan. 2022 saw the cricketer being bought by Mumbai Indians again for a whopping ₹15.25 crore (US$1.9 million). Thus Ishan became the second-most expensive Indian cricketer at the auction after Yuvraj Singh.
The cricketer kickstarted his international career in 2021 February as he was picked for India's Twenty20 International (T20I) squad for the home series against England. In the first match, he won the player of the match award by scoring a quick 56 runs from just 32 balls.
In the same year, in June, Ishan was selected for India's One Day International (ODI) and T20I squads for the Sri Lankan tour. Two months later, in September, he got an entry into the Indian team for the 2021 ICC Men's T20 World Cup.
2022 October saw Ishan scoring his One Day International career best of 93 runs in the second of three ODIs against South Africa. Following that in December, the Indian team toured Bangladesh and the cricketer scored a massive 210 runs from 131 balls, thus becoming the fastest player to score a double century in an ODI match.
In the same match, he also achieved the record of being the first player to convert a maiden ODI century into a double century.
Source Of Income
Ishan's net worth as of 2022 stands at $6 Million. For playing in the 2023 IPL, he gets a hefty sum of Rs.16.25 crores from Mumbai Indians. Ishan also endorses several top-notch brands such as Reserve Bank of India, CEAT, Manyavar, Oppo India, BLITZPOOLS, Go Noise, Sanspareils and Greenlands (SG), an additional source of income for the cricketer.
Lesser Known Facts About Ishan Kishan
In one of the interviews, his brother Raj Kishan recalled the day when Ishan got selected for the Indian team for the first time.
His immediate family could not believe the news and checked the website of 'The Board of Control for Cricket in India (BCCI) for confirming the news. As soon as Eshan called his family members, they started crying. It took 4 hours for them to talk normally after hearing the news.
Regarding people comparing him with MS Dhoni, he said that he is taking it in a positive way. He also added that he would be happy if he could achieve even 70% of what Dhoni has done for India.
Ishan is a proud owner of luxury cars such as the BMW 5 series, a Ford Mustang and a Mercedes Benz C-Class. The cricketer says he loves talking about cars with Hardik Pandya, his fellow player.
In total, there are 5 tattoos on his body . The cricketer has inked the tattoo of Sai Baba on his forearms, a 'Sculpture Portrait-Roman Culture' Tattoo on his left forearm, a 'Trust Your Struggle' tattoo on his chest, 'Believe' tattoo on his right arm and a 'Roses' tattoo on his right forearm.
He enjoys playing red-ball cricket.
Read More:
Vinesh Phogat: First Indian Female Wrestler to Win Asian Games Gold
Ahmedabad: Explore The Textile Hub Of India!