Kukke Subramanya Temple: A Detailed Travel Guide For You!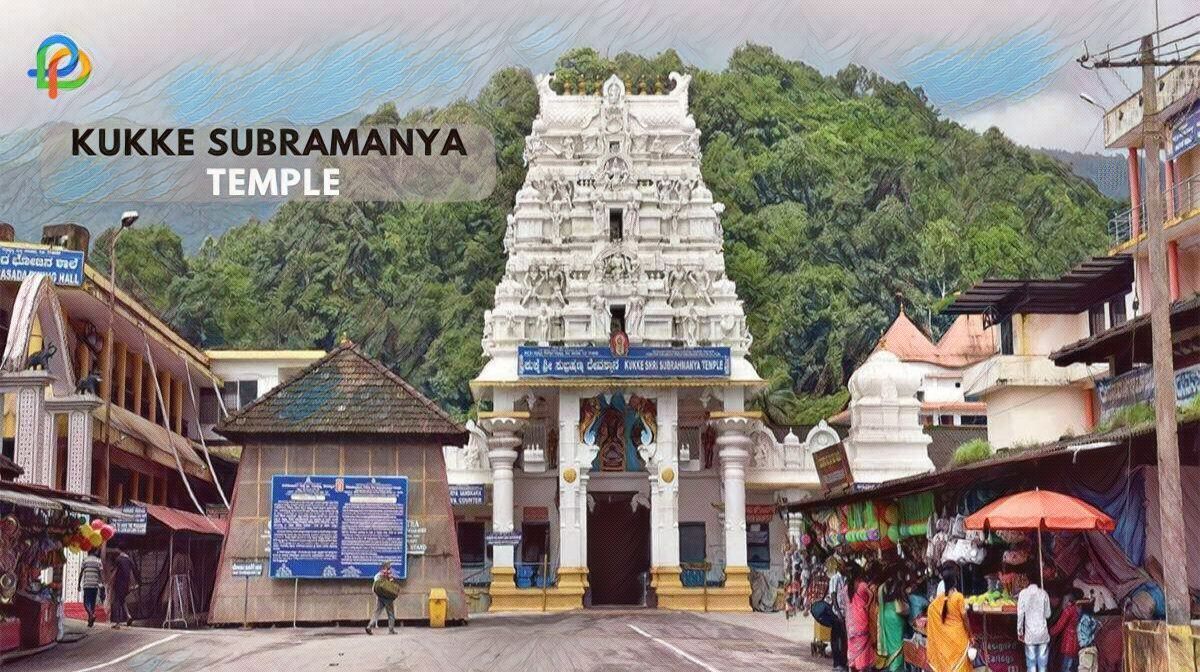 Are you planning to go on a pilgrimage and relieve yourself from all the daily chores? Then, Kukke Subramanya temple is one such destination that should be on the top of your bucket list. With a grand history that dates back more than 5000 years, Kukke Subramanya temple offers an amazing experience that just cannot be described in words.
Nearby to this temple, there are some famous tourist spots that make this place definitely worth a visit. In this detailed Kukke Subramanya Temple Travel Guide, we have covered all details, including the history of the temple, traveling options, nearby tourist attractions, and much more.
Location
Kukke Subramanya temple is located in the Subramanya village of Kadaba taluk in the Dakshina Kannada district of Karnataka state in India. To be exact, this Hindu temple is situated on the banks of the Kumaradhara river. It is quite a beautiful location with the temple structure built on the western slopes of the Western Ghats covered by dense, lush green forests.
In the backdrop of the temple entrance, you can see the renowned Kumara Parvatha, one of the most preferred hiking destinations of trekking enthusiasts across South India. Shesha Parvatha, another beautiful mountain that resembles a six-headed mythological serpent is also located nearby to the temple.
Darshan timings
Please note that the temple is open for visitors daily from 06:00 AM to 08:00 PM. In the afternoon, there will be a break for darshan from 01:30 PM to 03:00 PM. During the afternoon break, you can attend several other poojas and sevas. The prasad will be distributed at the temple from 12:30 pm to 01:30 pm.
Here are the timings of the other poojas performed at the temple.
| | |
| --- | --- |
| Pooja | Timings |
| Ushakala Pooja and Go-Pooja | 5:30 AM to 6:00 AM |
| Noon Pooja | 10:00 AM to 12:15 PM |
| Theertha Prasada | 12:30 PM to 01:30 PM |
| Anna Santharpane (Annadanam) | 11:30 AM to 2:00 PM |
| Hannukai Seva | 3:30 PM to 06:00 PM |
| Nisha Pooja | 06:00 PM to 07:45 PM |
Dress code
When it comes to the dress code, all men are supposed to remove their shirts and vest before they stand in the Darshan line. In the case of females, they can wear a churidar, saree, or any decent outfit. There is no dress code for small kids who visit the temple.
History Of The Temple
Kukke Subramanya Temple is one of the seven holy places created by Avatar Parashurama. As per beliefs, the divine serpent Vasuki took refuge in Kukke Subramanya when it was hunted by Garuda, a Hindu demigod and the official vehicle of Lord Vishnu. The story goes that Lord Kumaraswamy and his brother Lord Ganesha assassinated Tharaka and Shura Padmasurya, the demon rulers at the Kumara Parvatha. Following the victory, Lord Kumaraswamy married Devasena, daughter of Indra, the king of the devas. All major gods were part of the wedding and they bestowed divine powers on this place.
In this temple, Kartikeya is worshipped as Subramanya, lord of all serpents and the priests here are Shivalli Madhva Brahmins. They follow Madhvacharya's Tantra Sara Sangraha while performing poojas and other rituals.
Tourists Attractions Near Kukke Subramanya Temple
Kumara Parvatha
If you are crazy about trekking, then you would love to hike Kumara Parvatha Trek, also known as Pushpagiri Trek. The trek is of easy to medium difficulty and can be opted for by anyone who is having standard fitness. From the base, there is a total distance of 25-28 km and you can complete the trekking in two days at your leisure. While trekking, the maximum altitude reached will be around 1700 meters from the mean sea level.
The major attractions during the Kumara Parvatha Trek include Bhattara Mane, Girigadde viewpoint, Kumara Parvatha viewpoints, Nithyananda Sree Kailasa Temple, and Pushpagiri peak. Keep in mind that camping is not permitted on the peak, but only at designated points, that too with prior permission from the forest department.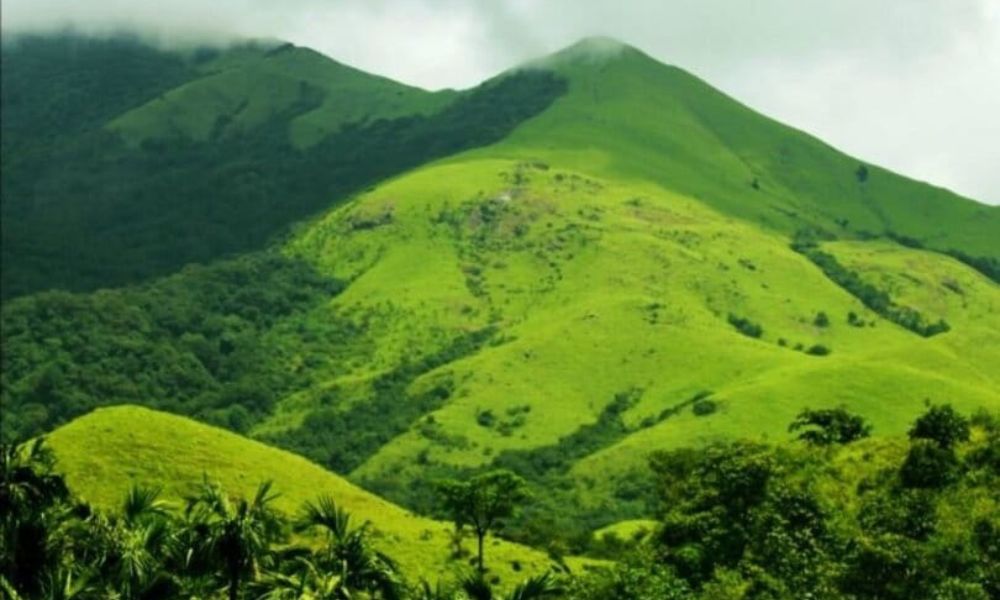 Biladwara Cave
When you travel from Subrahmanya Temple to the river Kumaradhara, on the way comes Biladwara Cave, a must-visit spot. According to legends, the Naga king Vasuki escaped to this cave to protect himself from Garuda's anger. The highlights of Biladwara Cave include a naturally created entrance and exit which is 10 m long and 30 ft deep and a beautiful garden. This cave is often visited by pilgrims to take the blessings of Vasuki.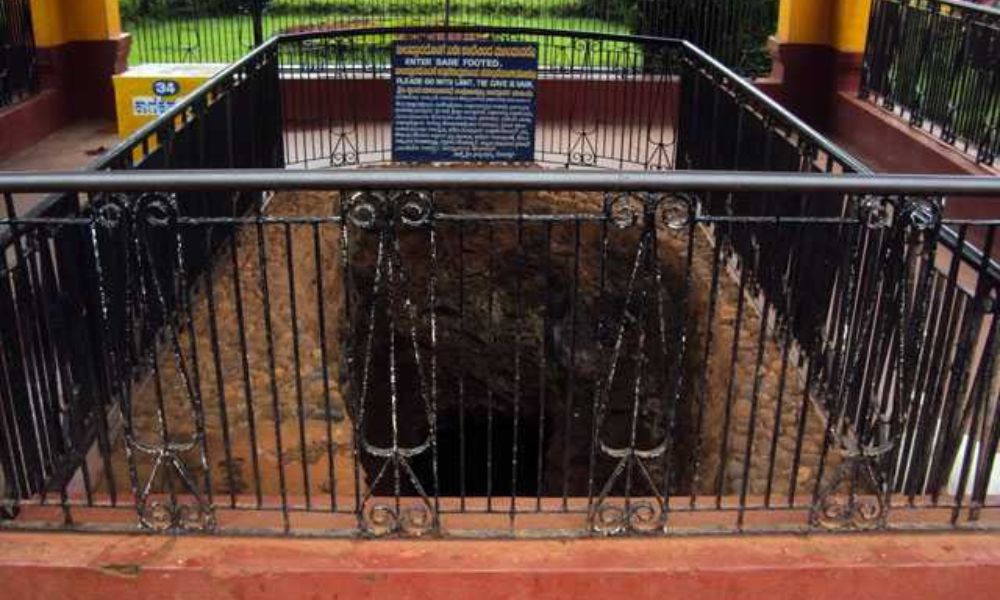 Matsya and Panchami Tirthas
It is believed that taking a dip in Matsya and Panchami Tirthas will wash away all your sins. Matsya Tirtha is situated on the banks of river Kumaradhara whereas Panchami Tirtha lies in proximity to the river. Panchami Tirtha is a Subrahmanya Matha and is believed to have belonged to the Brindavanam Swamis. However, before taking bath in these tirthas, you need to be careful as the river bed may turn out to be slippery.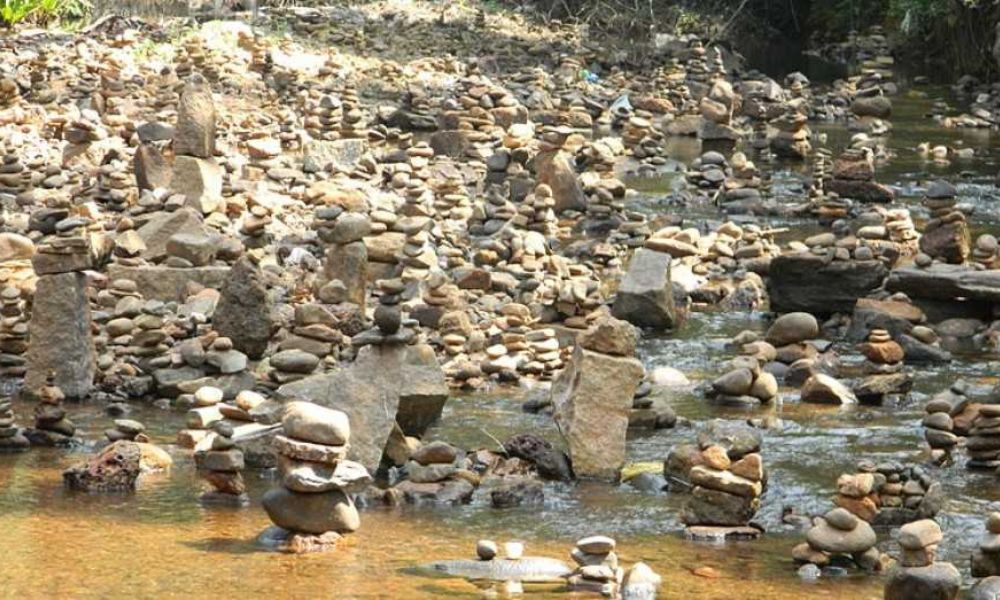 How To Reach
Kukke Subramanya is 280 km away from Bengaluru and 105 km from Mangalore. If you are planning to travel by air, the nearest airport is Mangalore. For train journey enthusiasts, the nearest railhead is Subramanya Road railway station at a distance of 12 Km. If you prefer bus travel, there are limited bus services available to travel to Kukke from both Mangalore and Bengaluru.
Food and Accommodation
For accommodation at Kuke Subramanya, there is a temple guest house located near the temple run by Karnataka State Tourism Development Corporation. The other popular hotels in the vicinity include Akshayadhara which is just 5 minutes from KSRTC Bus Stand, Anugraha Lodge which is just a two minutes drive from the main bus stand, and Hotel Dwara.
When it comes to food, you cannot expect a wide range of options at this place. However, you may come across local cuisines such as bisi bele bath, Jolanda roti, dosa, idli, vada, sambhar, rasam, kesari bath, Mysore pak, etc.
Conclusion
Hope you enjoyed reading the Kukke Subramanya Temple Travel Guide. Plan the trip well in advance and the tips discussed above will definitely come in handy in the unforgettable trip to Kuke.
Read More:
Explore Kanchipuram: Complete Travel Guide In 2023!
A Travel Guide To Mysore: The City Of Palaces!