Panjim- Goa, 11 Unique Tourist Places To Visit!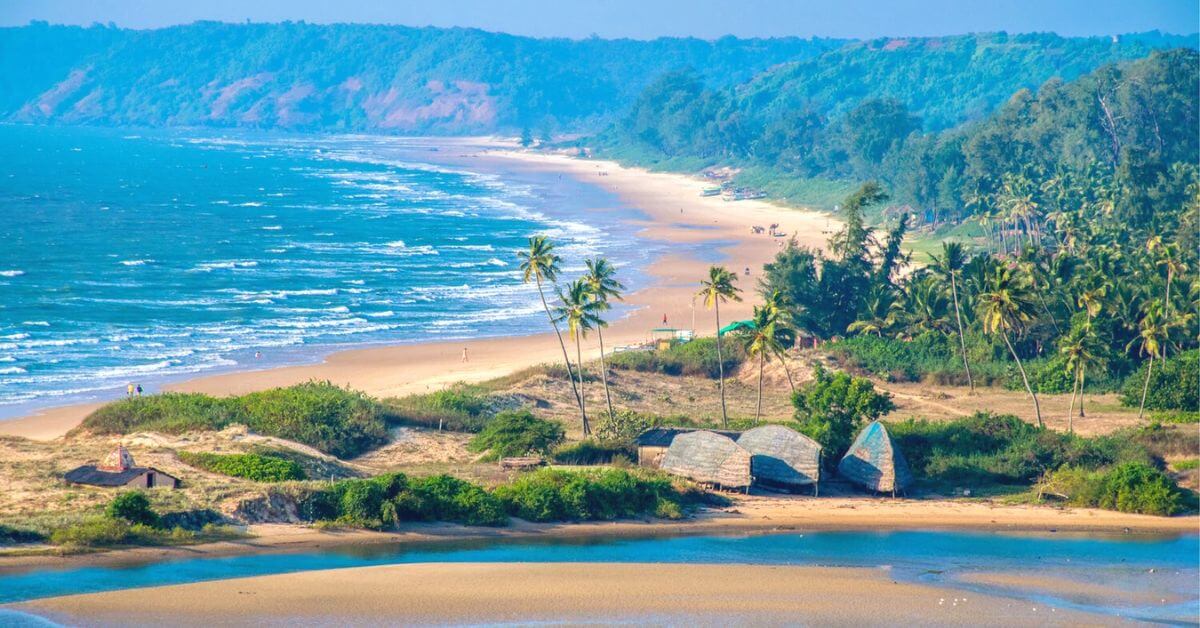 Panjim, the capital and largest city of Goa, sits on the banks of the Mandovi River, which flows mighty but gently. Cobblestone alleyways, Portuguese colonial-era houses, lush acacia, and Gulmohar trees provide a one-of-a-kind blend of picturesque charm.
Also, exciting activities that draw visitors worldwide. Panjim or Panaji boasts everything a traveler may want on vacation, from peaceful beaches and quaint churches to impressive forts, beautiful temples, and even museums.
See our list of the top 25 attractions in Panjim, Goa, to get ideas for your vacation.
1. Fontainhas
Panaji's historic Latin neighborhood is called Fontainhas. In every detail of its architecture, you can see the Portuguese influence. The brightly painted homes and red tile roofs here make you feel like you're strolling through the streets of Europe.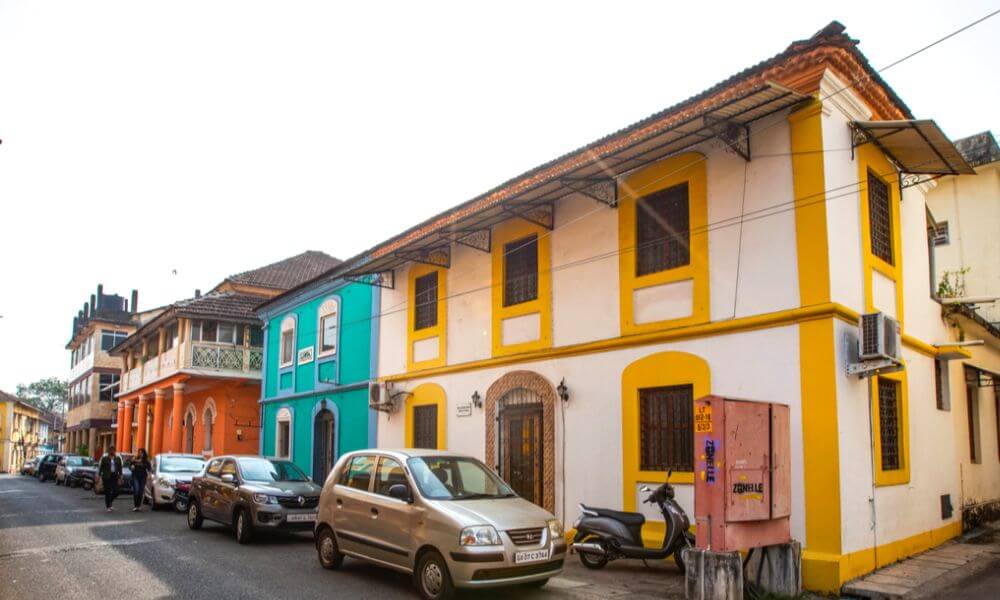 One of the main reasons you find this place so beautiful is this. Visit Fontainhas, and you'll rethink your preconceived notions of Goa as a place of pristine beaches and bargain booze stores. This area's atmosphere and design are reminiscent of a Mediterranean metropolis.
Near the base of the Altinho Hills, the neighborhood of Ourem is surrounded by the historic Ourem Creek. The Portuguese word for "small fountain" is "fontainhas," and it's used here.
2. Basilica Of Bom Jesus, Panjim
The Basilica of Bom Jesus is a massive structure and a recognized World Heritage Site that has been around for over 400 years. This Roman Catholic basilica is home to the preserved relics of St. Francis Xavier and is surrounded by carefully maintained gardens.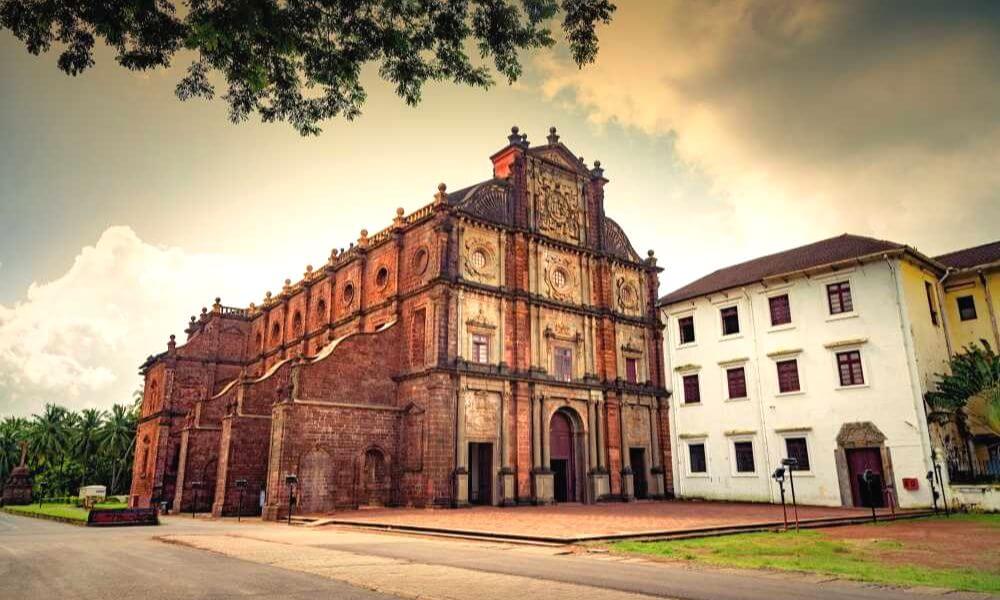 The saint's relics are exhibited once every decade to prove his miraculous curative abilities. The Basilica of Bom Jesus's entryway is very elaborate, and the building is built in a baroque style, making it perfect for Instagram.
Admire the colonial-style sculptures and marble floors inside this church dedicated to St. Ignatius of Loyola. Take some time to enjoy the peaceful atmosphere and peruse the art exhibits.
3. Aguada Fort
Aguada Fort, located on the southwestern edge of Bardez and offering stunning views of Sinquerim Beach, is a popular tourist destination in Panjim. The Portuguese constructed this massive structure in the 17th century.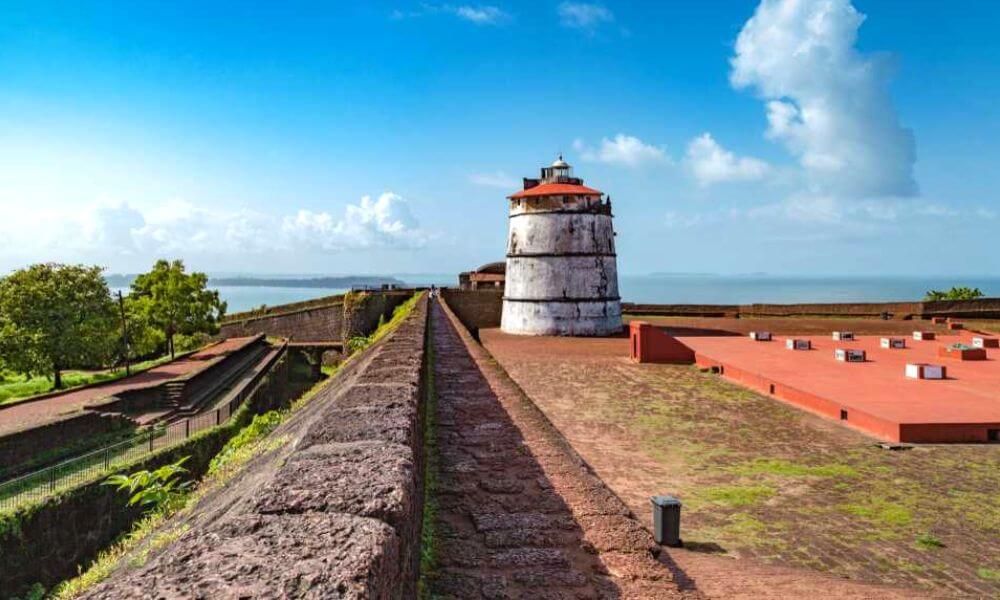 As a fortress against the Marathas and the Dutch; it also features a tall lighthouse. The Portuguese word Aguada means "watery," which is how the town got its name since a freshwater spring within the fort supplied water to the ships that docked there.
The lower section of the defense held Portuguese ships safely, while the upper section served as a watering station and had a moat, lighthouse, gunpowder room, water storage chamber, and bastions.
4. Reis Magos Fort
Visiting Goa's oldest fort is like diving headfirst into the state's rich cultural and historical legacy. The Reis Magos (Three Wise Men) Fort in Bardez guarantees that. The massive fort was built in phases in 1550.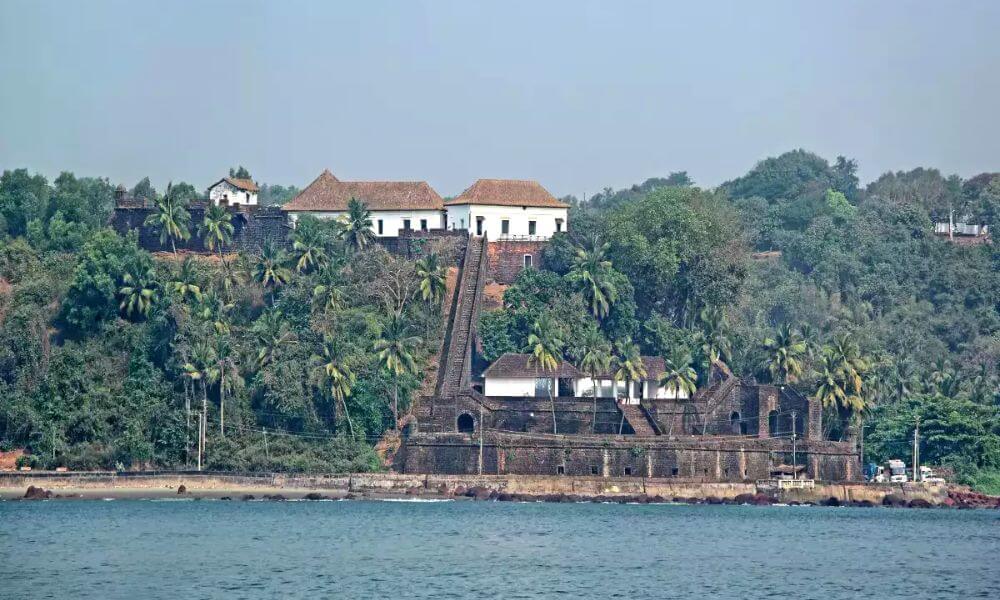 Dominates the skyline of Panjim from its perch above the Mandovi River. In addition to its original purpose as a stronghold, Reis Magos Fort eventually served as a hospital and a prison. Pictures of the fort's unique blend of Portuguese and Hindu design will last a lifetime.
A further selling point is the abundance of lush vegetation.
5. Shantadurga Temple
Shree Shantadurga and Shree Mangesh are two of the most revered patron deities of the Hindu Goud Saraswat Brahmin sect. Their temples may be found in the Kavlem and Mangeshi neighborhoods in North Goa's Ponda region.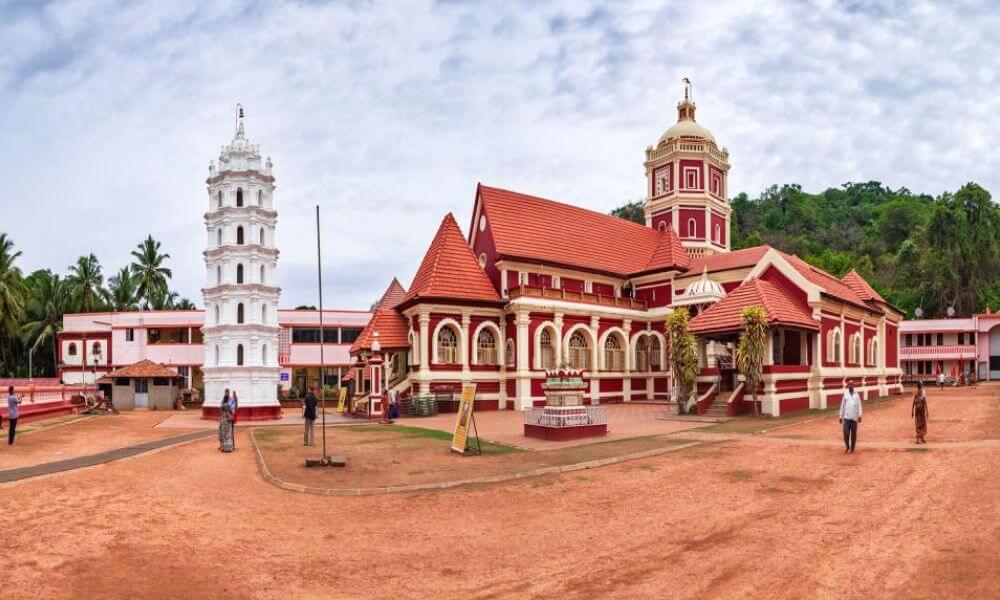 This incarnation of Shree Jagdamba Devi was known as Shree Shantadurga Devi because she had come to establish harmony [Shanti] between Shree Vishnu and Shree Shiva. The temple dedicated to Shree Shantadurga Devi was first built in Keloshi.
Must Read:
Kurnool- India, 10 Interesting Places To Visit!
10 Best Places To Visit In Puri! How To Reach In Puri?
6. Divar Island
In the middle of the Mandovi River in Goa is an island known as Divar. Currently, home to a predominantly Catholic Goa populace, the region's rich and varied past would surprise and fascinate any visitor.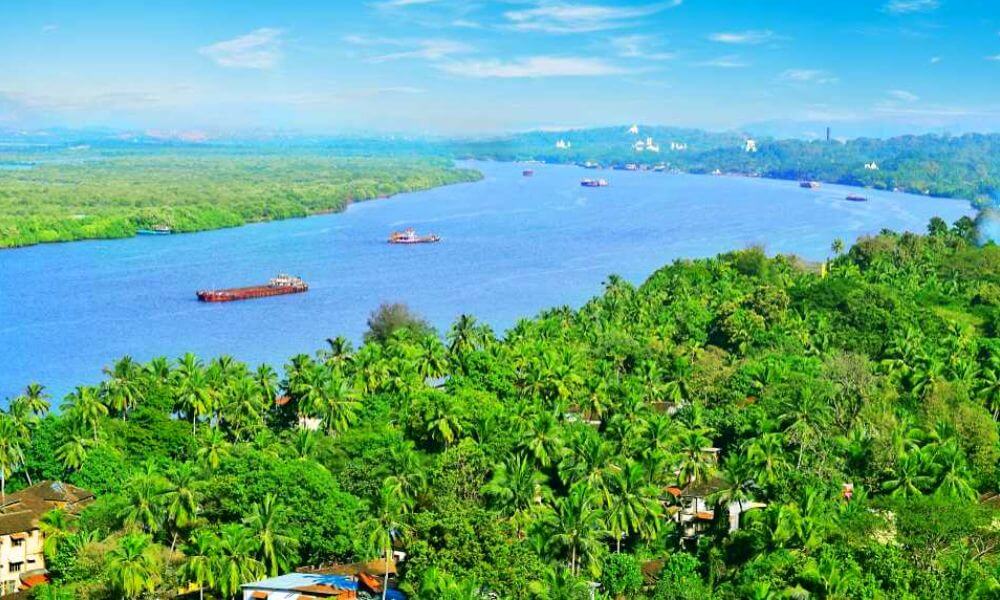 Did you know that the ancient city of Divar served as a holy site for Hindu Brahmins? Several well-known temples in India were once located on Divar Island. Some of the many temples in the area are Shree Dwarkeshwar in Goltim;
Shree Mahamaya in Goltim, Shree Ganesh in Navelim, and Shree Saptakoteshwar in Naroa. Invading Portuguese evangelized and converted the majority of Goa's populace to Christianity.
7. Se Cathedral
Se Cathedral, a stunning example of a fusion of Portuguese and Gothic architecture, was built to commemorate the Portuguese victory (under the leadership of Alfonso Albuquerque) over a Muslim army that led to the conquest of Goa.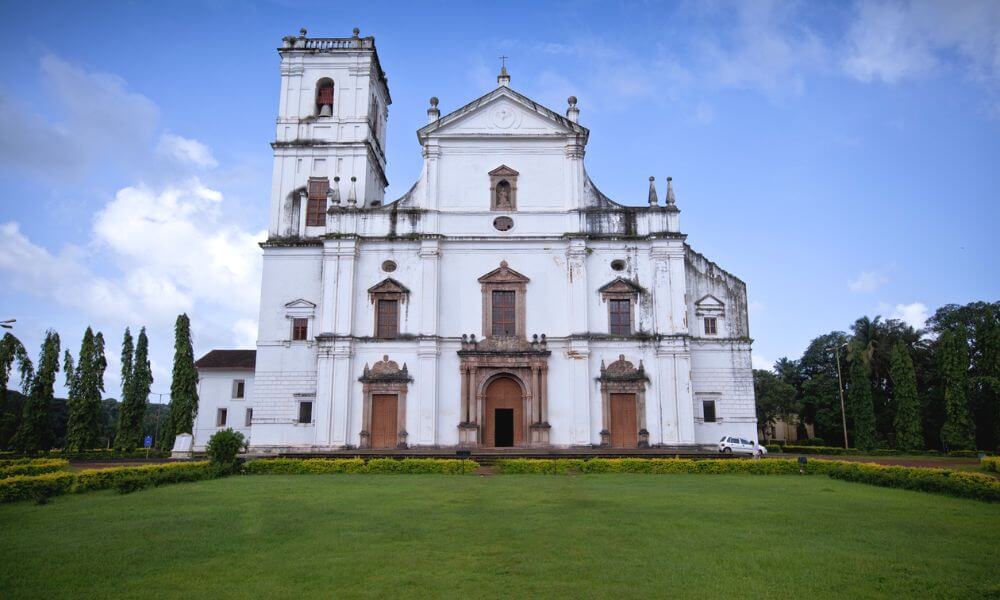 This cathedral, which measures over 250 feet in length and 181 feet in width, is located among lush landscapes and makes for breathtaking photographs on clear days. Its tower boasts a giant golden bell, considered the biggest in Goa.
Also, the highly gilded main altar, dedicated to Saint Catherine, is worthy of appreciation.
8. Dr. Salim Ali Bird Sanctuary
Located on Chorao island along the Mandovi River, the Salim Ali Bird Sanctuary is one of Goa's most minor protected reserves, but it is also one of the most fragile ones. Since the sanctuary was named after India's foremost ornithologist, Dr. Salim Moizzudin Ali.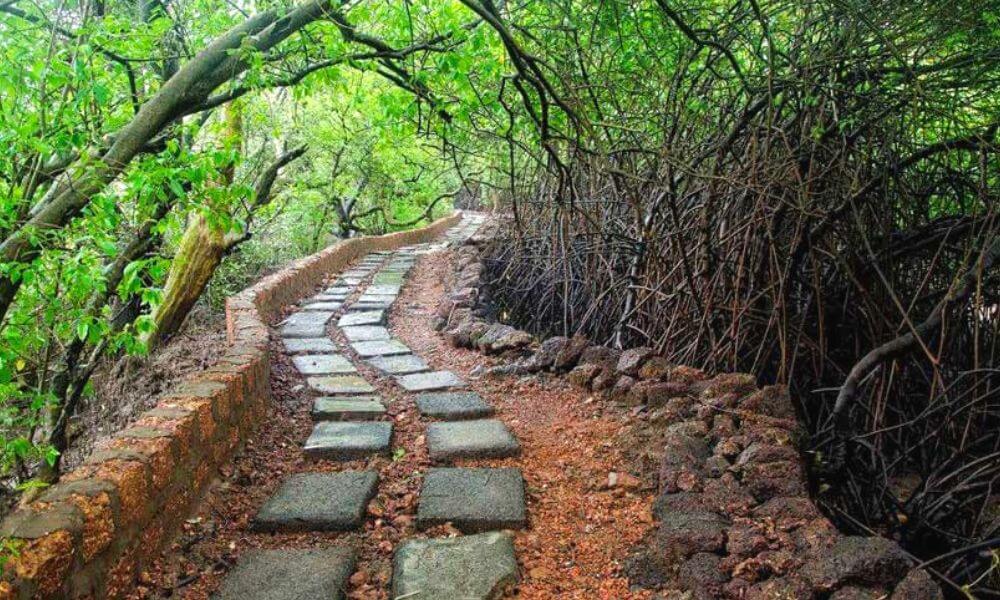 It serves as a haven for some of the country's most endangered species of birds. Those interested in ornithology or a simple appreciation for birds will adore spending time in this quaint mangrove marsh preserve.
You'll go on a canoe trip into the mangroves, where you might see some exotic wildlife. Dug-out canoes are used to navigate the sanctuary's marshy waterways. You may visit Salim Ali Bird Sanctuary by traveling by ferry from Ribandar dock.
Which is only 15 minutes away from Panaji.
9. Dona Paula Beach
Dona Paula, a beach on the Arabian Sea where the rivers Mandovi and Zuari converge, is a beautiful and strategically important location. Did you know that the Dona Paula Beach area is also home to a tragic yet intriguing tale?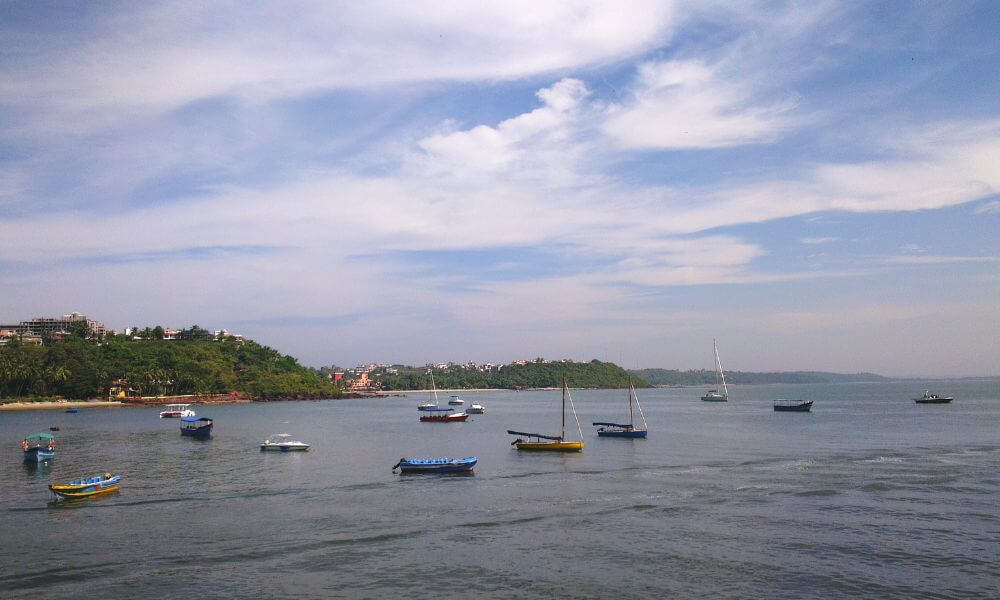 Dona Paula de Menezes, the ruler's daughter, is said to have fallen in love with a fisherman. However, the unhappy female leaped from the cliff at the beach because they could not get married.
Despite this, surprisingly many couples are holding hands and whispering sweet nothings in the salty air on this beach and promenade today. While you're here, don't forget to snap some pictures of the "Image of India" statue created by Baroness von Leistner.
10. Cabo de Rama Fort
The Hindu King of the Marathas, Shivaji, constructed the fort of Cabo de Rama, also known as the Kalhad fort, in 1679. The legendary Rama from the Ramayana is honored with the naming of this fort.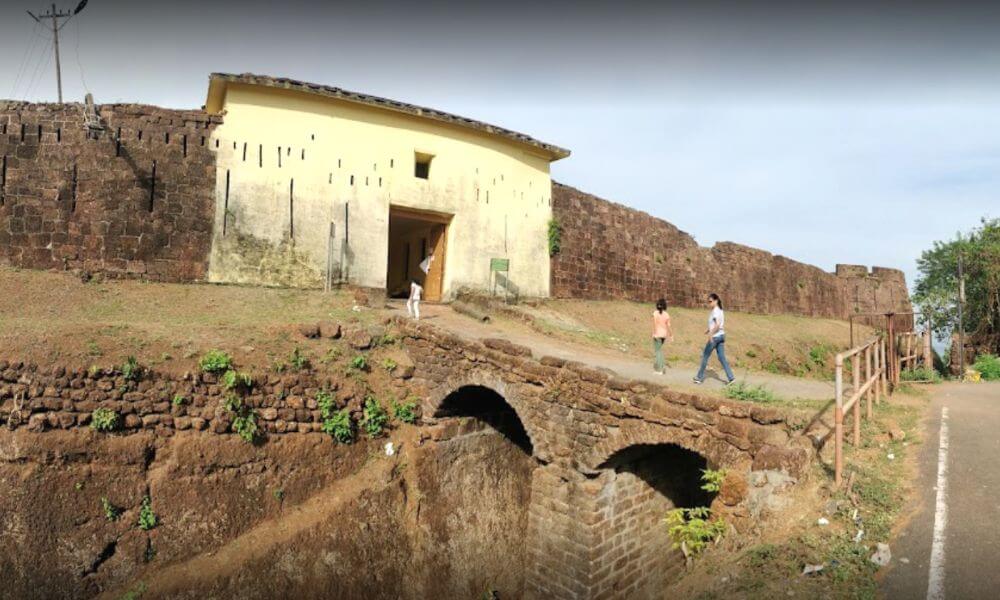 While in exile from Ayodhya, he and his wife Sita reportedly found safety here. Just below the fort is the modest, 500-meter-long Cabo de Rama beach. The Soonda dynasty, who once governed this area, commissioned its construction.
The Capela de Santo António, located within Cabo de Rama, is still used by believers despite its age and deterioration. There are magnificent vistas of Colva beach and the Canacona coastline from the fort.
11. Bambolim Beach
Bambolim Beach has everything you might want from a vacation, including golden sand for relaxing, lush vegetation for photo ops, and clear, cool water for swimming. Those who are seeking a respite from the hustle.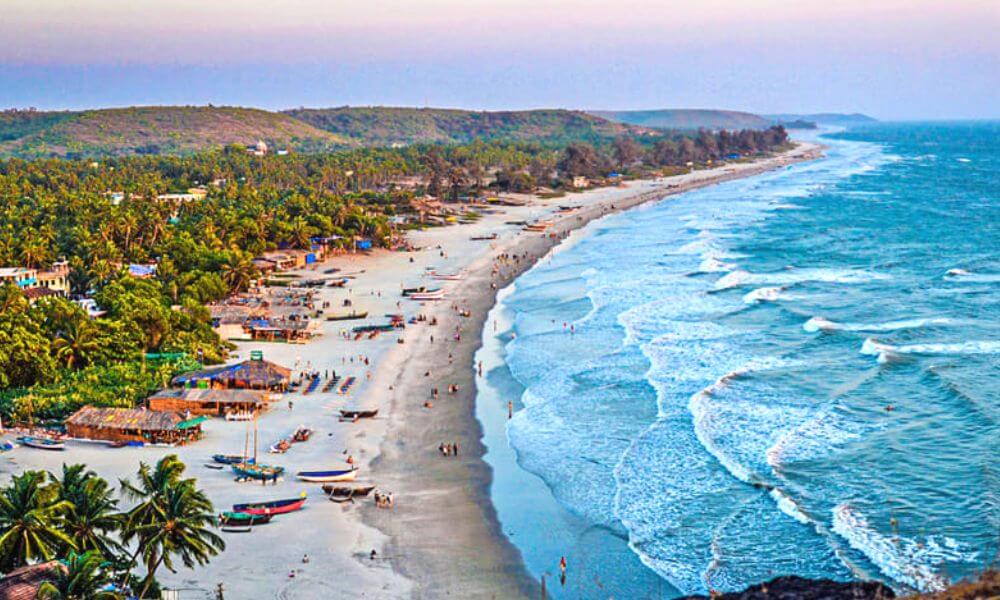 Also, the bustle of city life flock to this beach for its natural beauty and tranquil atmosphere. Have a relaxing picnic or sample genuine Goan fare at one of the shacks. The rocky outcrops give this quiet beach, popular with local fishermen, a unique look.
How To Reach Panjim?
Beaches and churches in Goa go together like fish and chips. Panjim, the capital city, is located in North Goa and is one of the smaller state capitals in India.
How To Reach Panjim By Flight?
Panjim lacks frequent flights to the rest of the country's major cities. Goa, 11 km away, has the closest airport.
Airports: Goa International Airport
How To Reach Panjim By Train?
Panjim is not connected to the country's other main cities by frequent train service. Goa, 37 kilometers away, has a train station that passengers can use. Thivim, Karmali, and Madgaon are all locations of railway stations.
Read More:
Jawai, Rajasthan! Top 12 Adventurous Places!
Mandu- India, Places To Visit And How To Reach!