Purple Fest Goa In January, First-ever Festival For People With Disabilities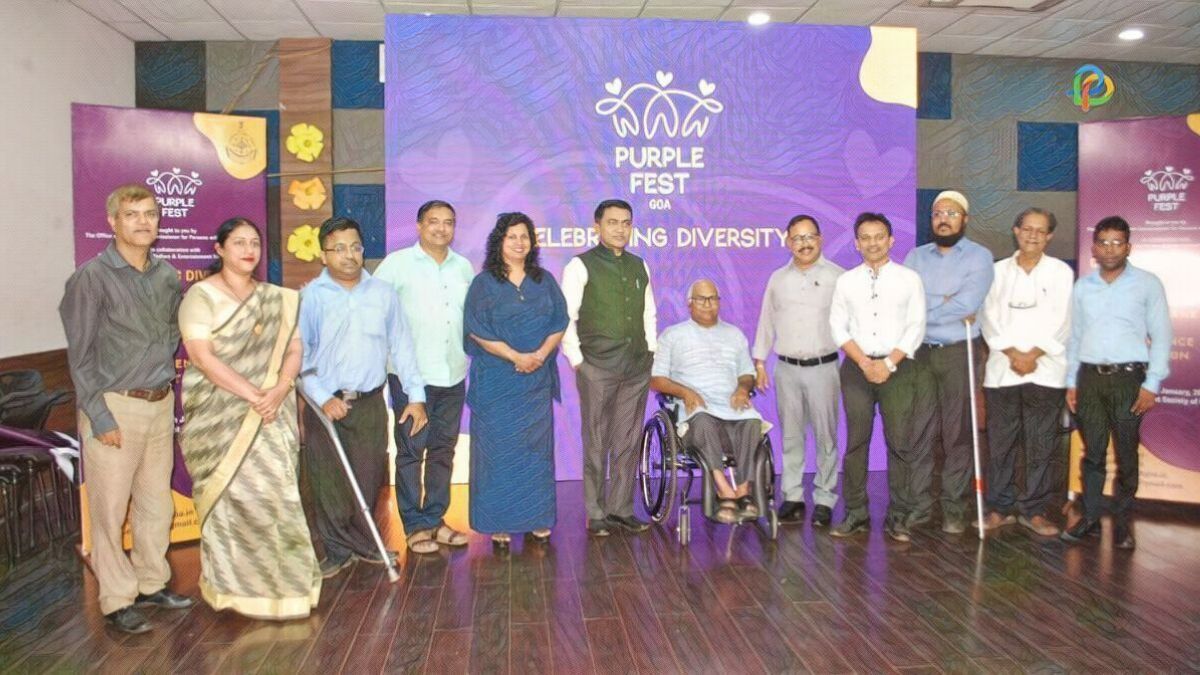 Goa is a place of relaxation, enjoyment, and party time! If you have ever been to the city, you know that its fests are worth experiencing at least once. We all have heard about sunburn but this upcoming event is something special.
Goa is organizing Purple Fest in January. To celebrate inclusivity and diversity, the Goa State Commission has planned an event for people with disabilities. It is scheduled for January 6 to 8, 2023, and will take place in Panjim. Full of show and celebrations, this is something you don't want to miss! Purple Fest is planned by the State Commission along with the city's Directorate of Social Welfare and Entertainment Society.
The theme of this festival is – Together For All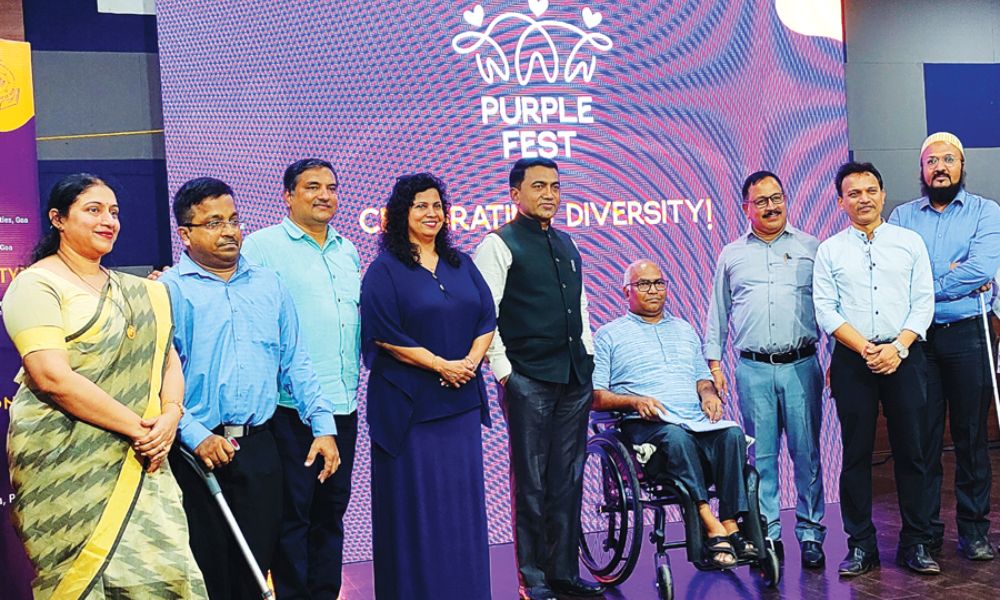 The festival would be celebrated for 3 whole days and its main purpose is to support everyone and bring diverse people together. This event is already seeing such a positive response as many people have registered for the same. Indian delegates are coming to be part of the festivities and are going to participate. Over 3,000 delegates have already registered with more to see!
Registration Charges
All the students with disabilities and the delegates of Goa can enter the event without any fee. For other delegates coming to the festival, the charges would be Rs.1000 each. If a group is coming to the Purple Fest Goa and has over 10 delegates, they have to pay only 50% of the fees and the rest would be waived.
All the exhibitors planning to attend the fest would have to pay a fee of Rs.2500 for registration.
What All You Can Expect At The Fest?
At Goa's Purple Fest, you'd be able to enjoy a variety of live performances, including stand-up shows, music, and dance. There'd be so many interactive activities as well! A lot of sporting activities, including birdwatching, blind car rally, and exhibitions would take place. All the products created by or for people with disabilities would showcase their talent at the exhibition.
You'd also find some amazing camps of live art and get to visit several tourist spots, including heritage sites. This is one of the special parts of the upcoming festival!
From January 6 to 7, the festival has organized an All Indian Para Table Tennis championship in which people with disabilities can participate.
A blind cricket tournament is also set to happen from January 4 to 7 for everyone to showcase their talent.
From January 6 to 8, Miss and Mister Deaf 2023 would also be organized.
Pramod Sawant, Goa's chief minister shared an update and said that the government is trying to make beaches like Divyangs and some important Goan places accessible for everyone during the Purple Fest.
The registrations are open for the festival and we can't wait for you all to join the PWD gang! This festival is going to be a mega festival in the calendar of Goa!
Read More:
Katrina Kaif-Vicky Kaushal Celebrate First Wedding Anniversary!
Top Beautiful Tourist Attractions To Explore In Ooty!