Kalpa: Enjoy A Land Of Apples And Snow-Capped Peaks!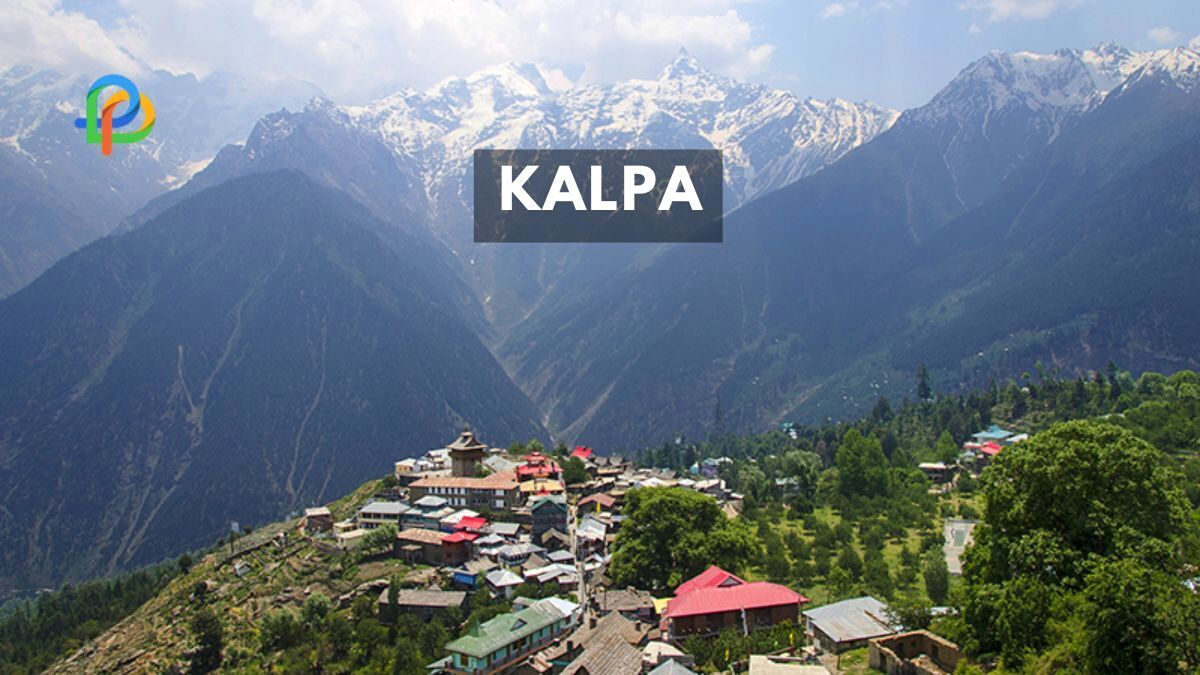 Located in the Kinnaur district of Himachal Pradesh, Kalpa is a hill station surrounded by snow-capped mountains, views of the Himalayan peaks, and valleys blessed with lush greenery and fruity orchards, overall, the place is an ideal destination sitting on the lap of Nature for all those sight seekers and nature admirers.
Kalpa offers a calm and soothing atmosphere making It a refreshing getaway from your regular busy life and to seek peace within.
This article is a guide as well as a reference for you to plan a memorable trip to Kalpa. The article includes the best places to visit and how to reach and also the perfect time to visit.
Basteri Village
Basteri Village is a small hamlet situated close to Kalpa. The place offers a slice of the local way of life. The main attractions of this village vary from traditional-style wooden houses, well-maintained fields, and apple orchards with astonishing views.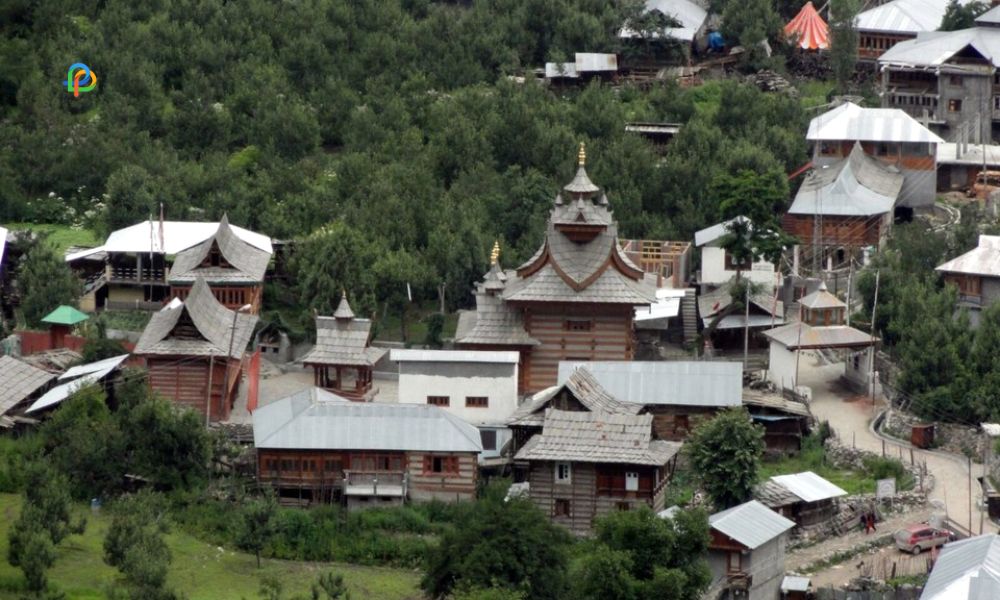 Visitors have the opportunity to the friendly locals and learn as well as be a little closer to the culture and beliefs.
Sapni Fort
The Sapni Fort also called Kamru Fort stands as one of the most important historical landmarks in the region. The fort is situated in the Sapni village and is high at an altitude of around 2670 meters. This is one of the best places to visit in Kalpa.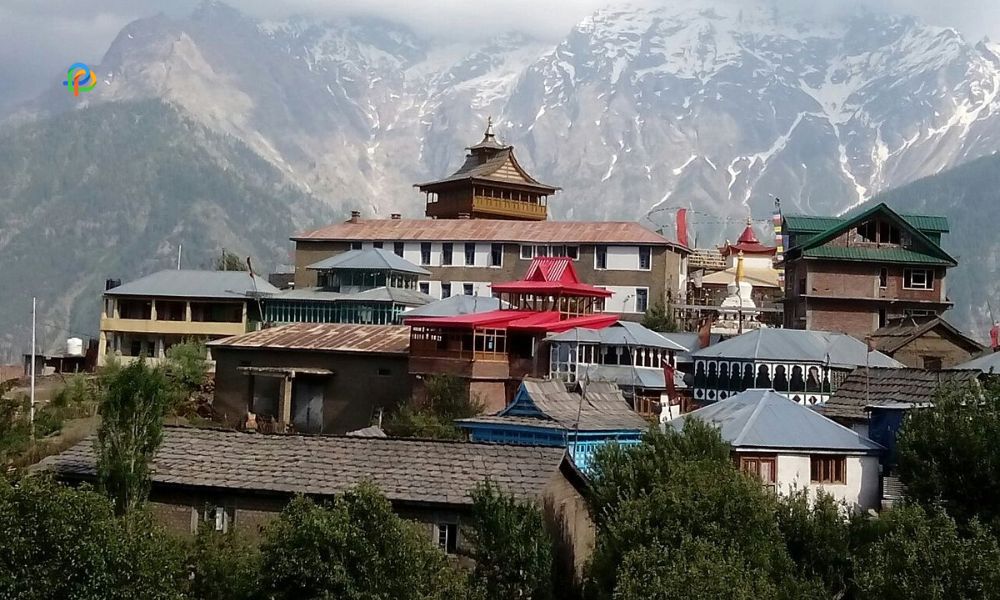 Sapni Fort's visitors can enjoy the panoramic views of the valleys surrounding it. The architectural style and the temple it houses which is dedicated to a local deity known as Kamakhya Devi makes this landmark a much better place to visit.
Kinnaur Shawl Factory
The Kinnaur district of Himachal Pradesh is known for its exclusive production of textiles and if you're interested make sure to visit the Shawl factory of Kinnaur.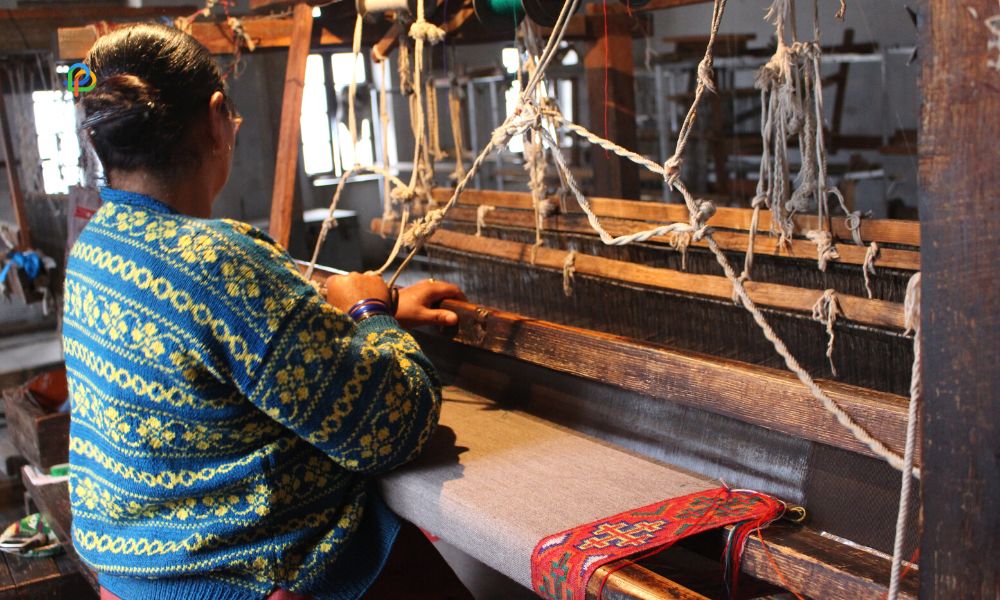 Visitors have the chance to witness skilled and creative local artisans working on traditional handloom producing quality shawls with vibrant colors and sophisticated designs. If it's your lucky day you might have the chance to get a shawl or a few and gift it to dear ones.
Suicide Point
Mainly called Roghi Village the suicide points marvelous views of the valleys below. It's better to know this place by its other name Suicide point night be unsettling for a group of visitors.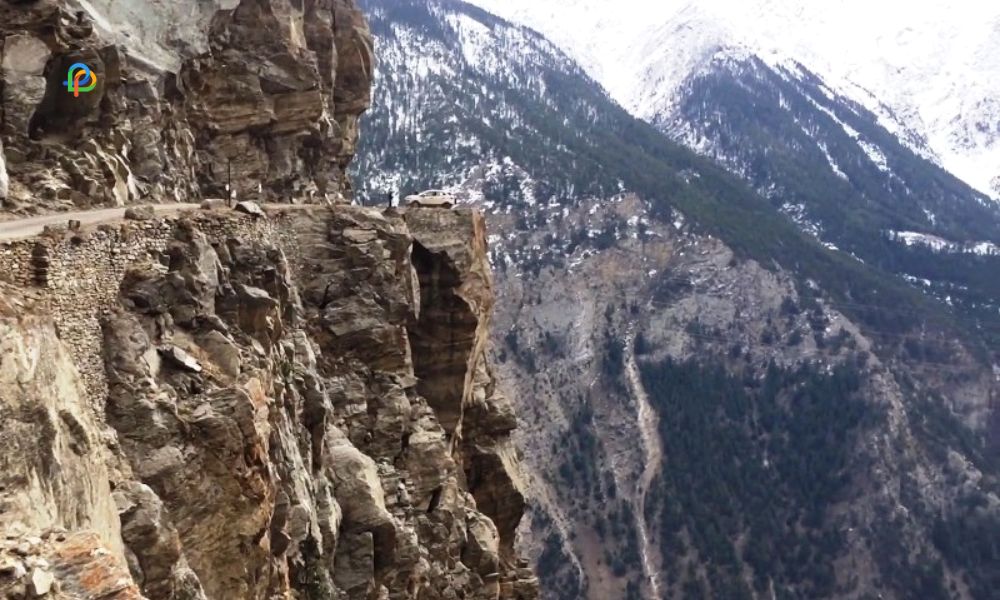 The peak point offers a stunning experience with the beauty of views and is a must-visit destination. Also warning you to take necessary safety measures and visit during the daytime to have an enjoyable trip.
Kinnaur Kailash
This mountain peak of Kinnaur is called Kinnaur Kailash which is considered a sacred destination admired by both Hindu and Buddhist believers.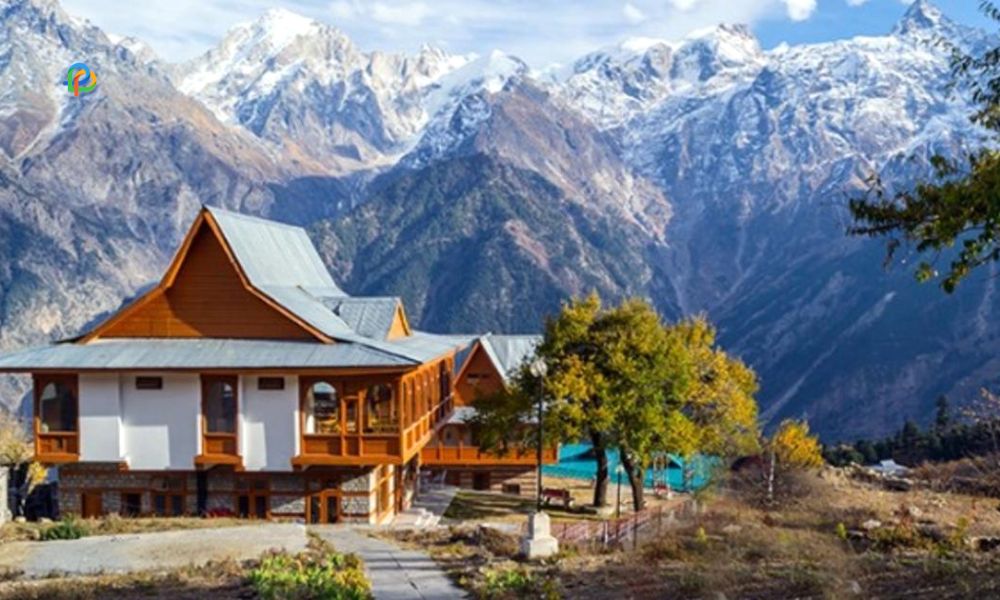 The spot is believed to be a place of residence of the popular Hindu deity Lord Shiva making it an important pilgrimage site for its devotees. The place's beauty belongs to the Snow-capped peaks and sees trekkers and spiritual people visiting throughout the year.
Kinnaur Temple
Not to mention Kinnaur is a region with temples dating back to the ancient period and the walls of these temples are carved sophisticatedly making it a unique attraction.
A few temples with such features in Kinnaur is the Narayan-Nagini Temple dedicated to Lord Vishnu and Goddess Nagini. This temple's style of architecture is what makes the spot special with its serene nature-friendly environment.
Chango Village
Chango village settles in the lap of nature with its apple orchards and aesthetic landscapes. The village of Chango is a good example of knowing about the local way of life and experiencing it to an extent.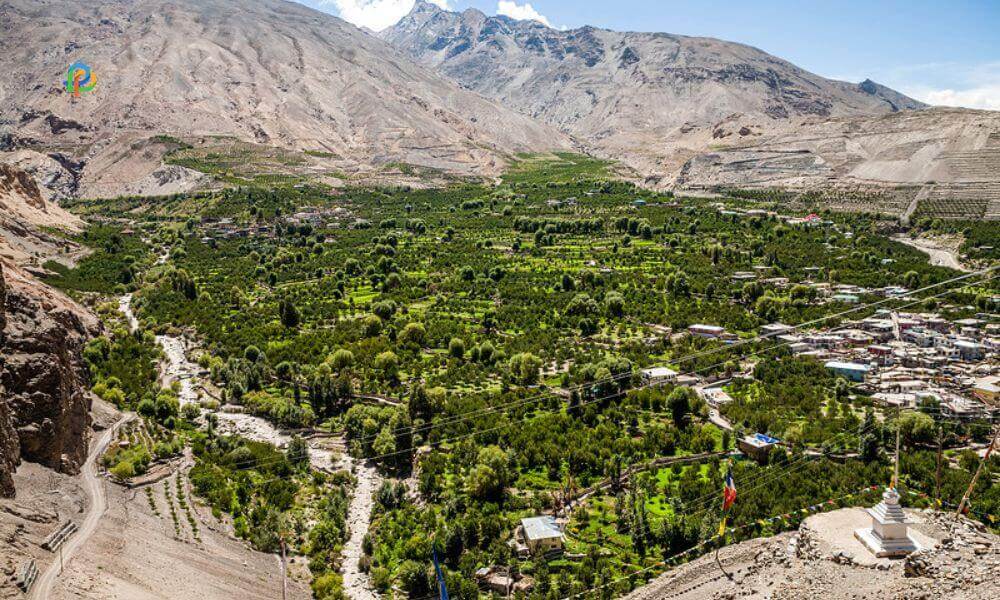 The people of this village treat you with great hospitality and respect. Chango village has its unique style of architecture as the houses are of traditional wooden type and the place is filled with vibrant gardens.
Apple Orchards
The Apple orchards in Kalpa stretch across hillsides and a casual stroll amid these orchards is guaranteed to provide a good mood and experience.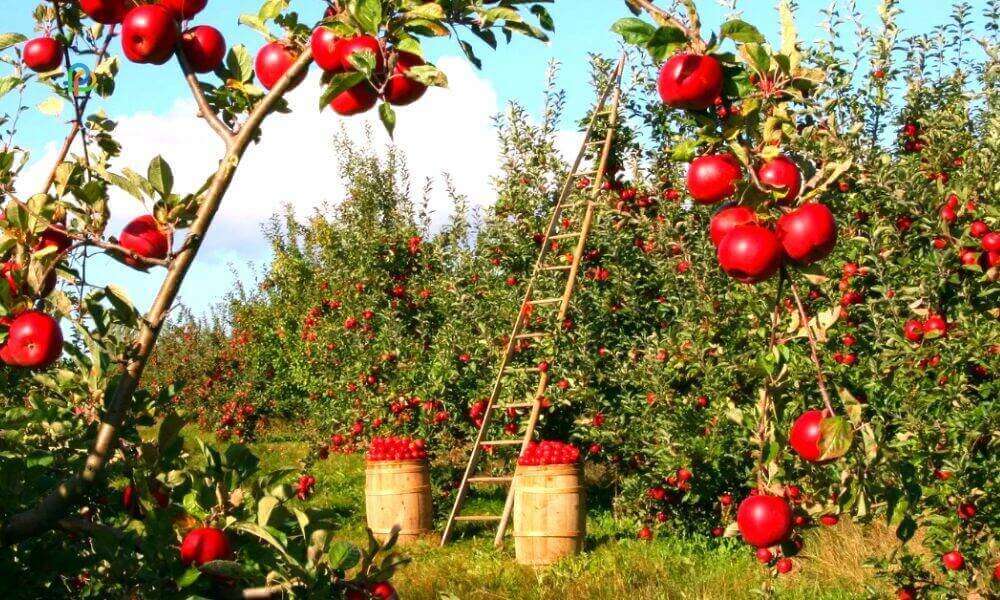 The place should be visited during the season of apples as it sounds obvious and this seasonal period fills the trees with healthy and juicy apples. You can have the chance to try different apples from their bloom to rip.
Roghi Village
As mentioned earlier the Suicide point is also called Roghi Village due to its location which is this village.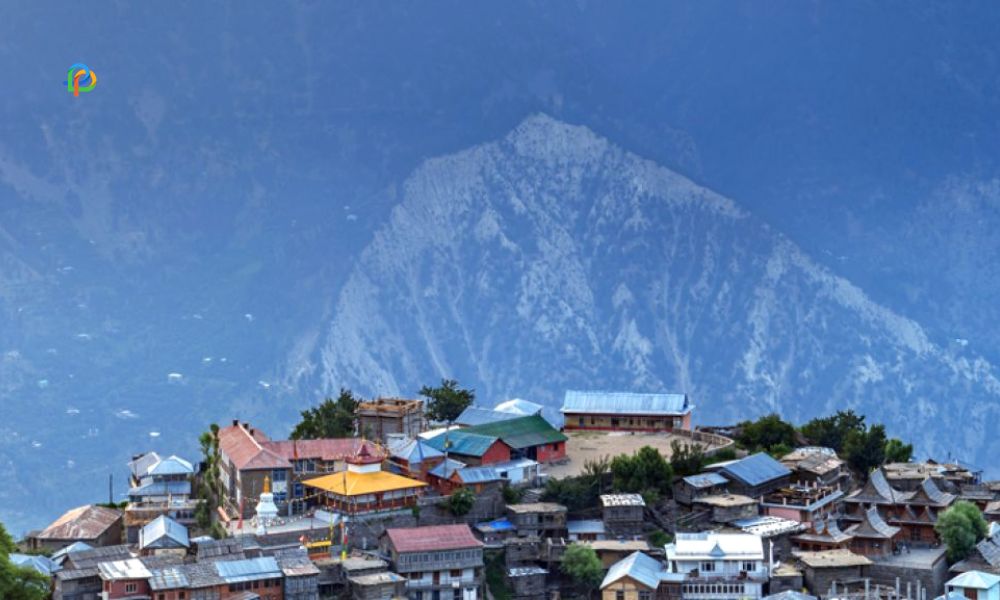 Aside from that the village also offers a peak experience of nature with views that cannot be explored and enjoyed by any similar destination. The village is easily accessible and a recommended place to visit for nature admirers.
Bhaba Pass
The Bhaba Pass is a destination meant for adventure seekers. The particular reason behind this is the fact that Bhaba Pass is favorable for activities mainly trekking that require quite good fitness levels.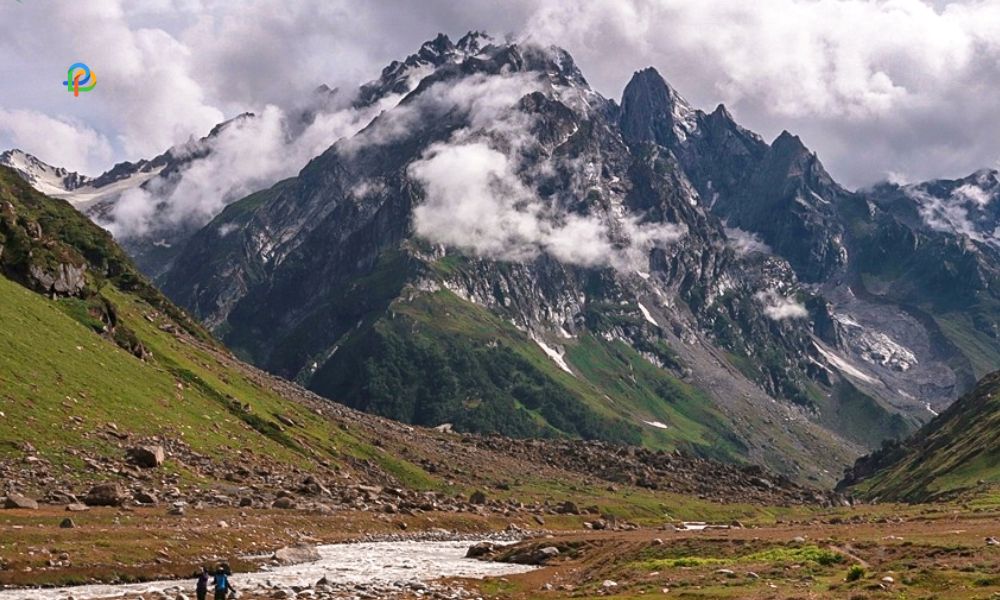 The pass is interconnected with Pin Valley and is the perfect destination to witness the glaciers, high peaks, and pleasant sites.
How To Reach Kalpa
With all being said let's see how to reach Kalpa. Kalpa is well connected with major cities and towns within the state and the neighboring states as well.
By Air: The closest Airport to this region is the Shimla Airport located at a distance of 267 Kilometres. To reach Kalpa from there you can opt for a taxi or take a bus or hire any vehicle of your choice and comfort.
By Rail: The closest railway station is also situated in Shimla the Shimla Railway Station is located 244 kilometers away from Kalpa. Shimla is well connected with Delhi, and Chandigarh by rail which is among the other major cities in India
By Road: It's obvious that the roads of Kalpa connect well to several major places, Shimla being the most common route through it. Private taxis and buses are available to reach here from Shimla and take up to 8 or 9 hours. If comfortable you can rent a vehicle drive to get here.
Best Time To Visit Kalpa
The best time to visit Kalpa is during the summer months which start in April and End in June. The months offer friendly weather to visitors of all regions and the temperature ranges from 10°C to 25°C. Autumn or Fall is also a great recommendation to plan a trip.
Autumn features months from September to October. All the months mentioned above are tailored to the place you visit and the activity you plan to take part in. The time also favors nature lovers and photography freaks to get the best out of the right time.
Remember to avoid visiting during the winter as there is heavy snowfall and very cold making it unfavourable to visit.
Food And Accommodation
Kalpa is not short when it comes to options for food and accommodation. These options depend on your budget and requirements. Accommodations like hotels, and guesthouses homestays are available throughout the town. Few of the offer meals and some offer you stunning views of the Kailash peak of Kinnaur.
The food options vary from Himachal local cuisine to several vegetarian and non-vegetarian dishes.
To sum up, the Kalpa located in the Kinnaur district of Himachal is a capital spot for sightseeing and Natural beauty. People belonging to the group of Nature admirers, Photographers as well as adventurists are put together in one place to experience the peak of their fulfillment with the scenic views, historical fort, and temples.
The place is an escape from daily hassles and soothes your mind with fresh breath from nature.
Kalpa is tailored to visitors with several different tastes. Make sure you book your accommodation in advance to avoid hassles and must carry cash as there is a bare minimum number of ATMs in this region. Do visit at the recommended time to visit for an enjoyable trip
Read More:
Rewalsar: A Sacred Pilgrimage Site In Himachal Pradesh!
Explore The Breathtaking Mountain Views Of Himachal Pradesh!