Tirthan Valley: A Breathtaking Beautiful Valley In Himachal Pradesh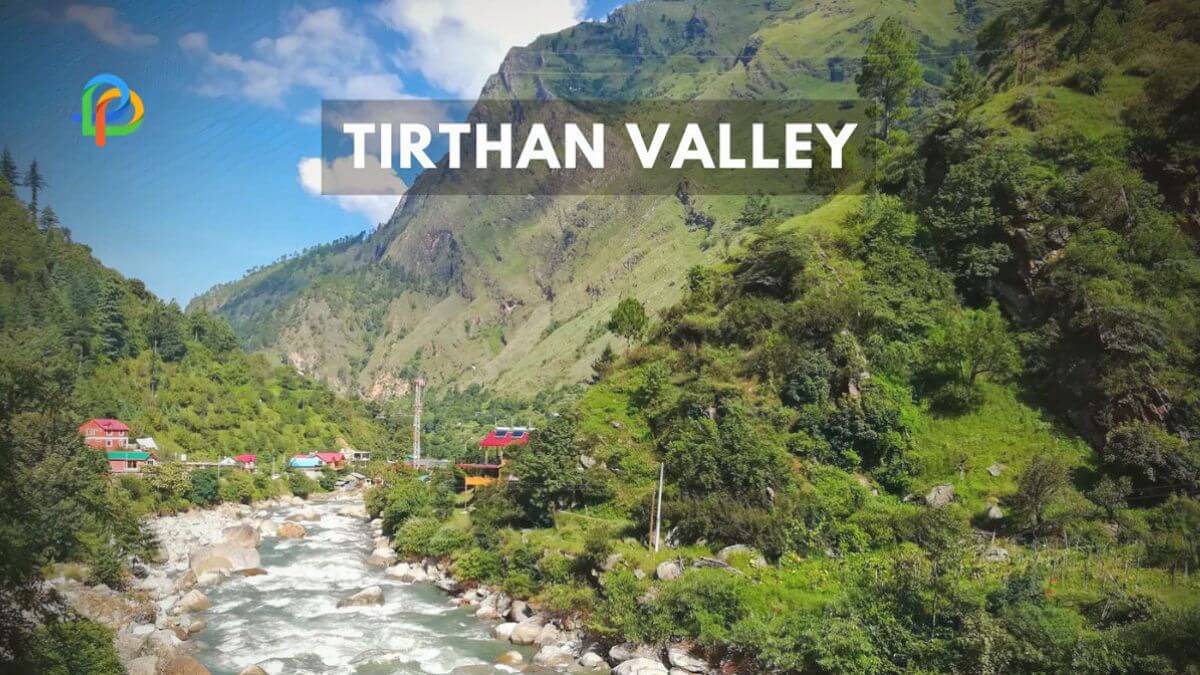 Tirthan Valley is a hidden gem recognized for its breathtaking natural beauty and serene ambiance. It is situated in India's Himachal Pradesh region, in the Kullu district. For both nature lovers and adventure seekers, Tirthan Valley provides a tranquil haven.
High Himalayan peaks, luscious greenery, and crystal-clear rivers all encircle it. The biggest attractions of Tirthan Valley, including its picturesque lakes, breathtaking waterfalls, historical structures, and more, are covered in this travel guide.
In order to make your trip as simple as possible, this article organizes the top attractions in Tirthan Valley together with the best times to visit, directions, and alternatives for lodging and dining.
Serolsar Lake
Serolsar is a lake situated at a high altitude and located near Jalori Pass in Tirthan Valley, Himachal Pradesh. The place is covered by thick forests. This is one of the best places to visit in Tirthan Valley.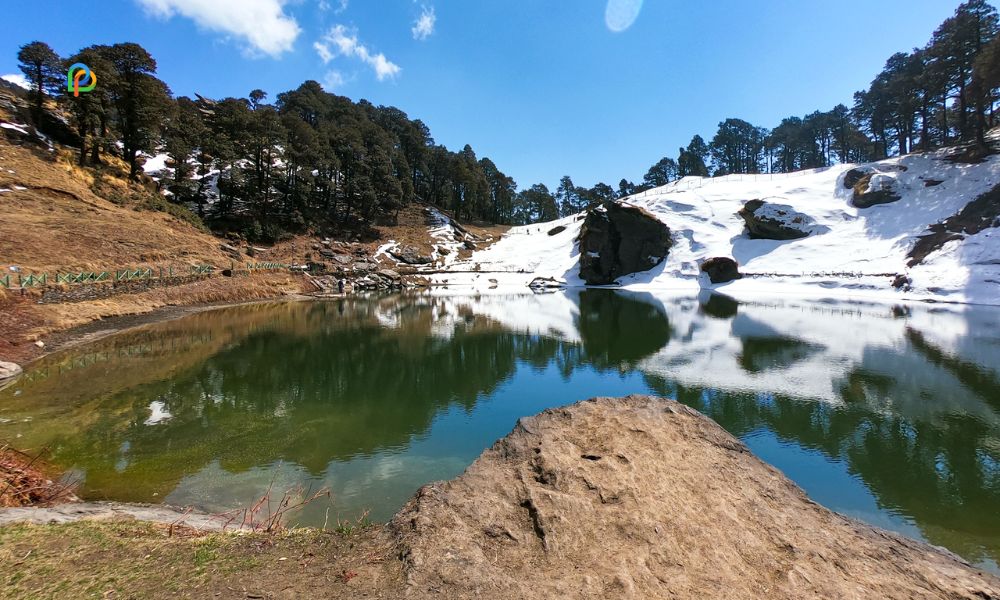 The waters are clear and have a blue gradient shade colored. Reaching this lake requires a small trek through its beautiful forests. This is a great and must not miss opportunity for nature and photography enthusiasts.
Tirthan River
The river of Tirthan is regarded as the lifeline of the valley. Tirthan River flows through the heart of Tirthan and its valley.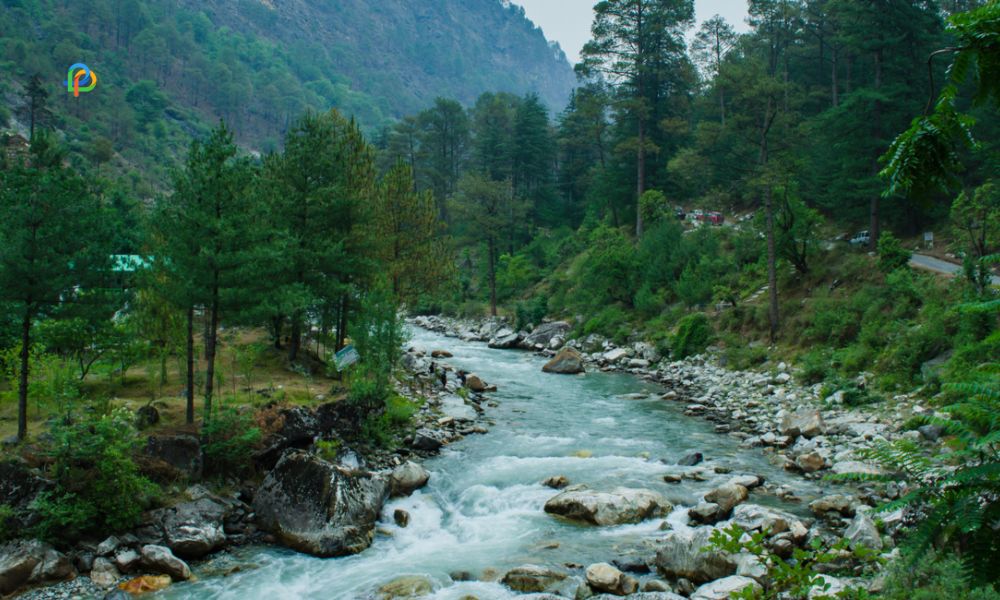 The river is blessed with clear waters favorable for fishing, boating, and casual walks enjoying its natural beauty beside the lake.
Walking aside the riverbanks is a rewarding experience. The destination is worthy for pictures making it a great place to snap some pictures for your feed.
Great Himalayan National Park
Recognized by international UNESCO as one of the world's popular heritage sites, the Great Himalayan National Park is a peak destination for people into nature, photography, sightseeing, and traveling.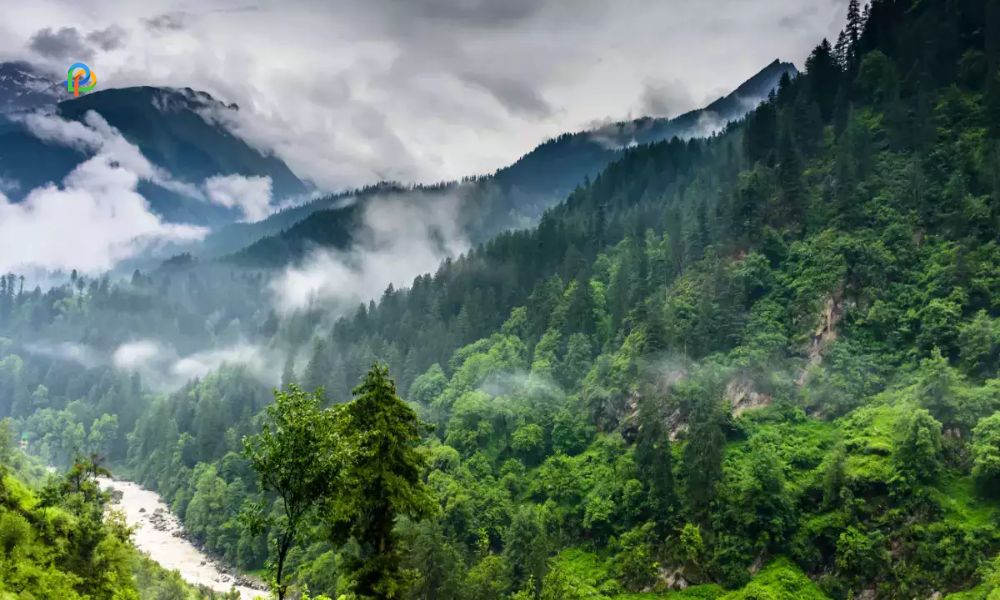 The area spans over 754 square kilometers of land. The park is home to rich biodiversity which includes various species of rare and endangered species.
To explore the park you can choose to challenge yourself for a trek to admire its wilderness, valleys, and snow-capped peaks surrounding the place.
Budhi Nagin Temple
A temple of huge religious significance and traditional values in Tirthan Valley is the Budhi Nagin located close to the village of Gushaini.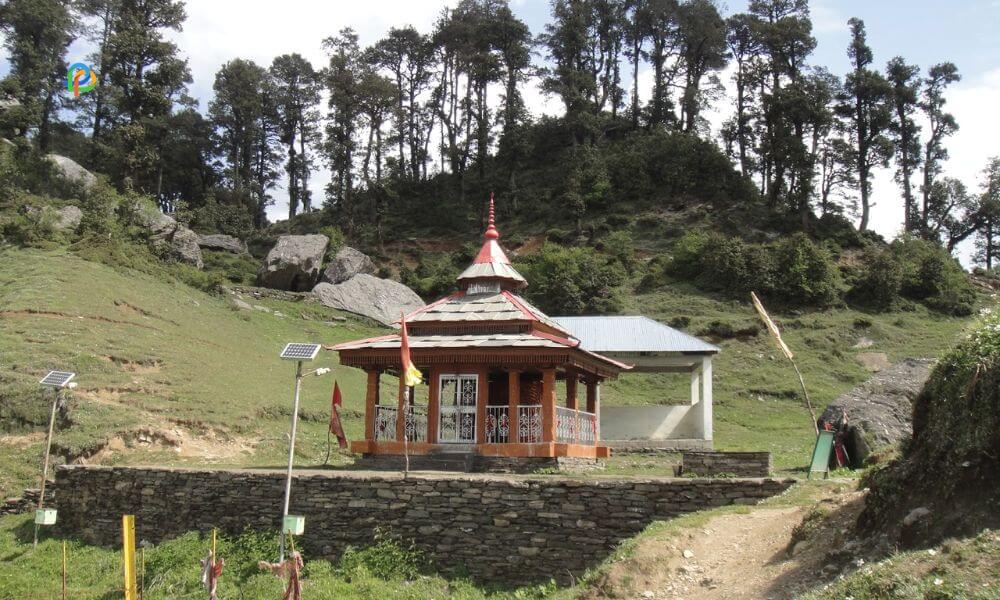 The temple is dedicated to the serpent deity and is believed to be one of the oldest temples in the region.
The peaceful atmosphere and its pretty surroundings make the temple a much better place to visit. The place is also great for spiritual people seeking spiritual awakening within themselves.
Jibhi
The Tirthan Valley's lovely village of Jibhi is renowned for both its natural beauty and tranquility.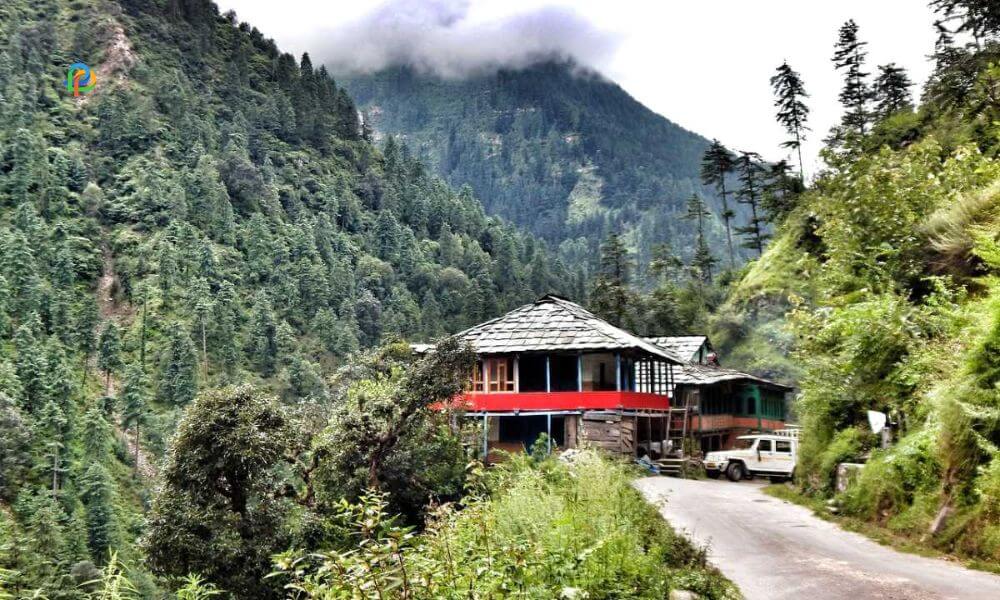 Jibhi offers spectacular views and is a great location for nature walks, photography, and experiencing village life because it is surrounded by dense forests and snow-capped mountains. It is also an ideal destination for family trips and picnics or a getaway from the hassles of daily life.
Chhoie Waterfall
The choice is regarded as a hidden gem due to being visited frequently less compared to other attractions in Tirthan Valley. The waters slide down from a pretty good height in the middle of eye-catching beauty.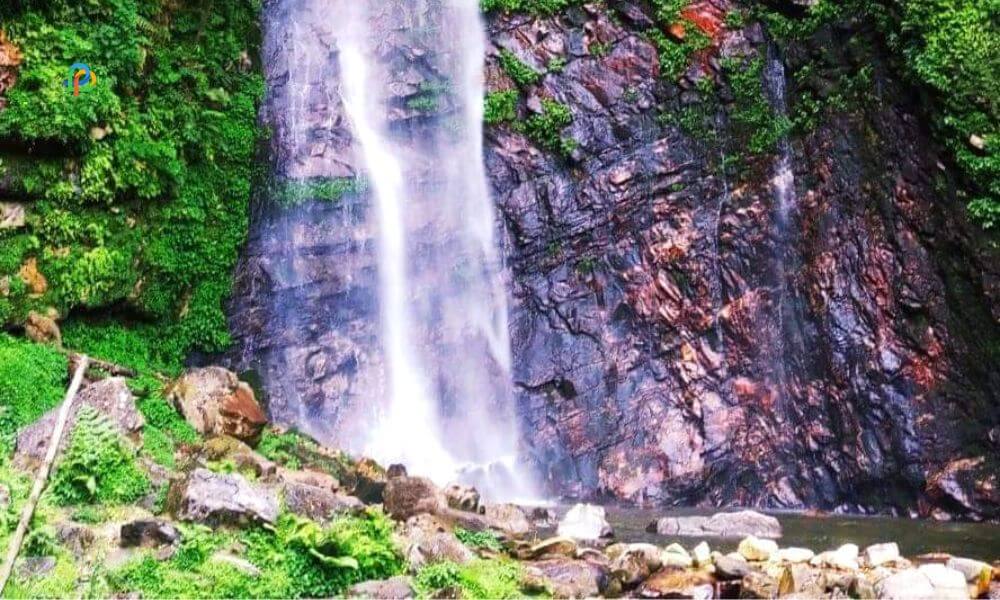 Chhoie stands out on top to be one of the finest destinations for nature lovers, sight seekers, and photographers In this town. Visitors have the opportunity to take a dip in the waters and have fun refreshing themselves in the lap of nature and enjoy a fun picnic.
Raghupur Fort
Located on top of a hill in Tirthan Valley the Raghupur Fort is a historical attraction with huge significance.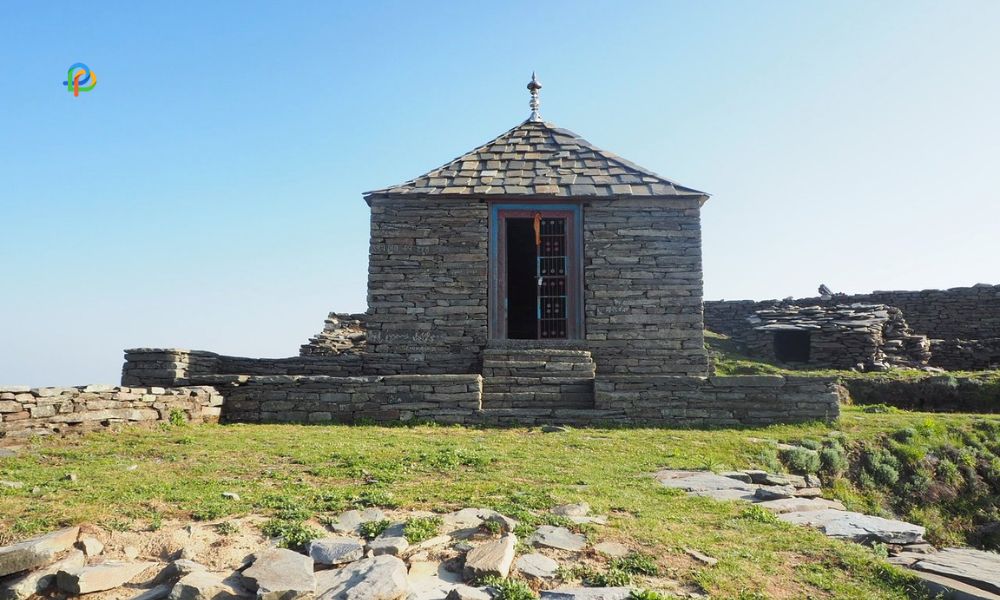 The fort offers joyful views of the valleys surrounding the fort and when exploring it shares insights on the rich history behind the fort and the region.
The fort's unique architecture and strategic location make the destination more fascinating, especially for history buffs and photography freaks.
Jalori Pass
Blessed with views of the scenic mountains the Jalori Pass is located at an altitude of 3,120 metres in height. As mentioned earlier in this article the Jalori pass is a gateway for visiting the Serolsar lake making your trip to view the lakes far better than expected.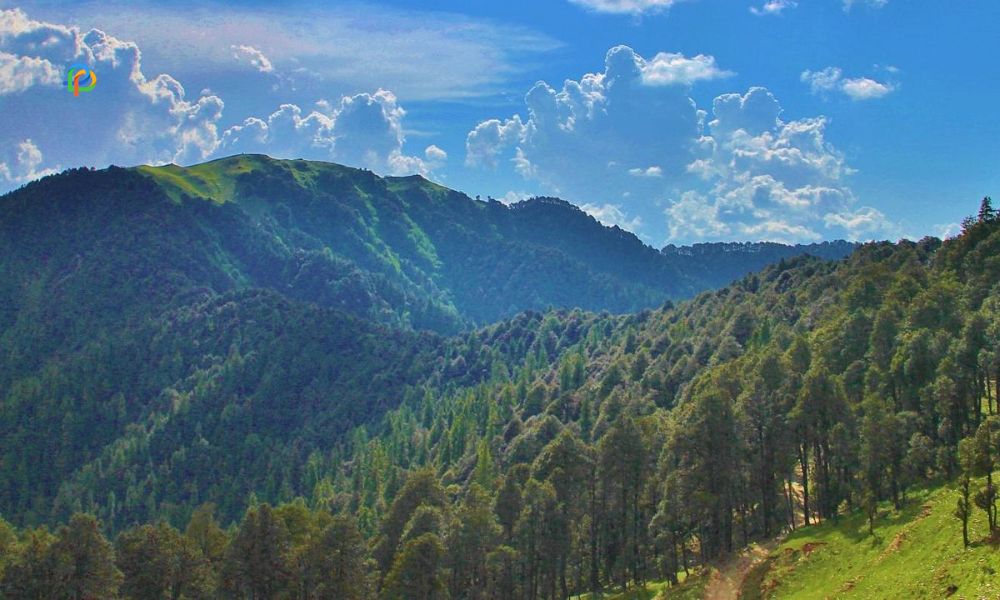 The pass offers views of the snow-capped peaks of the Himalayas. The place is a must-visit destination for trekking enthusiasts and enjoy a trek in the Jalori trek offering astonishing views and to view it up close.
How To Reach Tirthan Valley
Since Tirthan Valley is well connected by several modes of transport and reached by nearby cities and towns, Tirthan could be considered a place easy to access. Listed here are the methods to reach Tirthan and how to:
By Air: Bhuntar Airport, which is around 50 km distant, is the closest airport to Tirthan Valley. You may take a taxi or a bus to reach Tirthan Valley from the airport.
By Rail: Approximately 250 kilometers away and the closest significant railway station is Chandigarh Railway Station. To go to Tirthan Valley from there, one may either rent a taxi or take a bus.
By Road: Major cities in Himachal Pradesh and neighboring states can be reached by road to reach Tirthan Valley. Regular bus routes go to and from Tirthan Valley, and you can also hire private cabs for more convenient travel. You can also rent a vehicle of your choice and drive to reach it as well.
Best Time to Visit Tirthan Valley
The summer season, which runs from April to June, is the greatest time to visit Tirthan Valley because the weather is warm and great for outdoor activities.
It is a beautiful time of year to go hiking, camping, or just explore the local sites because the valley is a verdant green. The monsoon season is best avoided because of the risk of landslides and road closures brought on by the intense rain.
Food And Accommodation
Guesthouses, homestays, and resorts that may accommodate a variety of budgets are among the lodging choices available in Tirthan Valley.
When it comes to options for food you can visit different cafés and restaurants in the valley, you can feast on local Himachali cuisine, including delicacies like Siddu, Madra, and Dham. Additionally, several tiny dhabas and cafes provide a selection of food to satisfy a variety of tastes.
For those who love the outdoors and the natural world, Tirthan Valley is a refuge. The valley offers a serene and beautiful escape with its crystal-clear lakes, roaring waterfalls, lush slopes, and historical landmarks. Make your plans to Tirthan Valley so you may experience the tranquility and majesty of the Himalayas.
Read More:
Rewalsar: A Sacred Pilgrimage Site In Himachal Pradesh!
Explore The Breathtaking Mountain Views Of Himachal Pradesh!