Journey To The City of Palaces – Best Places To Visit In Kolkata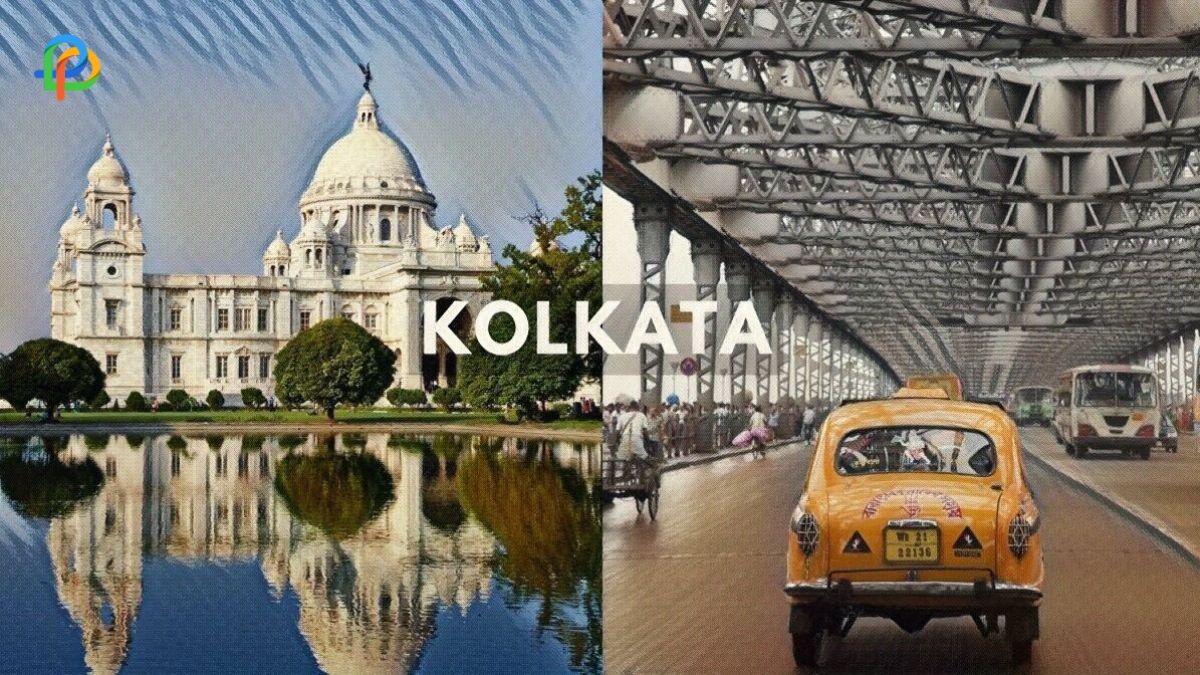 Kolkata, formerly known as Calcutta, is known for its vibrant lifestyle, rich culture, aristocratic thinking, grand celebrations, and tantalizing flavors. It is the cradle of colonial history and modern expansion, located in the eastern part of the Indian subcontinent. This cultural capital of the country proudly referred to as the London of India, will never fail to impress you with its diverse charm and elegance.
The exquisite beauty of the former Victoria Memorial, the lush green Maidan, the age-old Medical College, the time-honored Howrah Bridge, the grandeur of the Indian Museum, the freshness of the Botanical Garden, and the century-old buildings adjacent to Shyam Bazaar are some of the city's jewels.
Apart from its historic and architectural splendor, Kolkata has always been at the forefront of literary, scholarly, and artistic ideas. It has produced brilliant generations of writers, poets, dancers, musicians, filmmakers, painters, Nobel laureates, and many others.
Best Places to visit in Kolkata
Howrah Bridge
Howrah Bridge, a sizable steel bridge built over the Hooghly River, is a well-known landmark of Kolkata, West Bengal. It is one of the longest cantilever bridges in the entire world. It connects Howrah and Kolkata and is also referred to by its official name, Rabindra Setu. It has been in operation since 3 February 1943.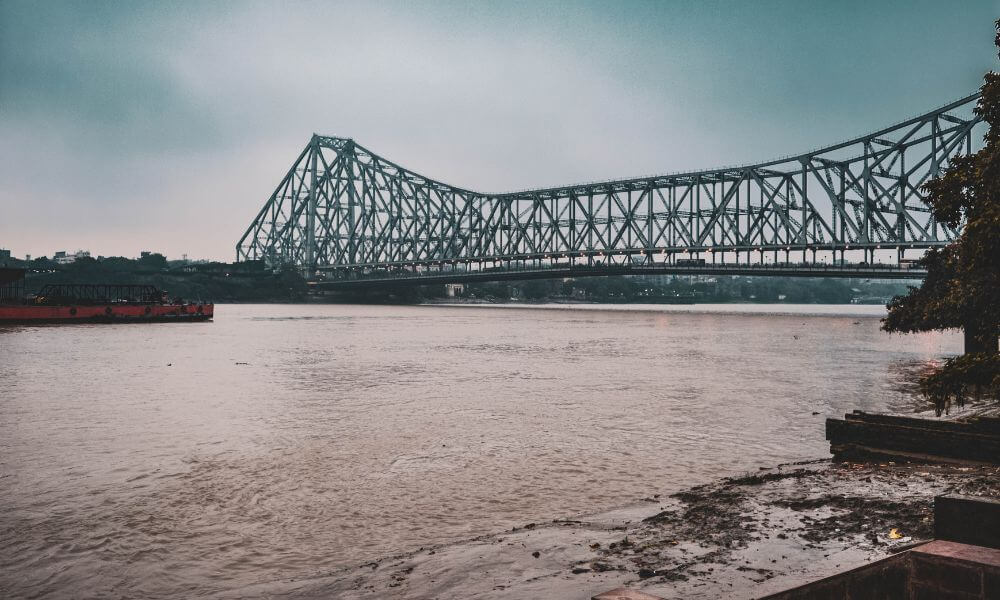 It is both grand and historic, carrying over 100,000 vehicles and countless pedestrians each day. However, when the bridge is fully lit up at night, its opulence truly comes to life. From the launch ghat, you can also board a ferry that travels between Kolkata and Howrah. It has two footpaths that are 4.6 meters on either side and measures 705 meters long, 82 meters high, and 71 feet wide.
Victoria Memorial
Victoria Memorial, an imposing white structure, is one of the best places to visit in Kolkata, being Kolkata's most popular tourist attractions, and for good reason. It is named after Queen Victoria and is now a museum, making it ideal for history enthusiasts.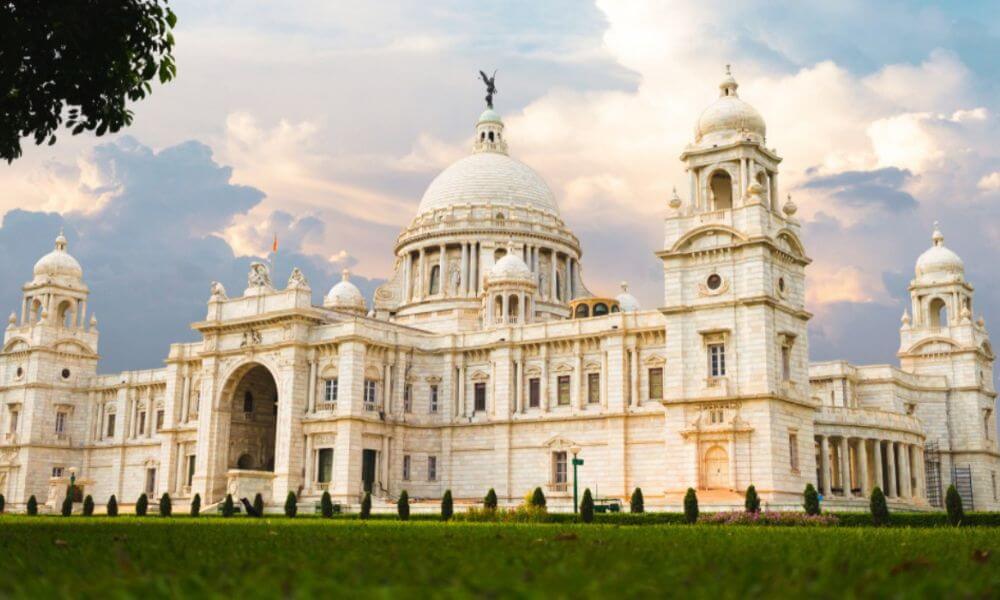 If you desire to take a stroll through our history and reflect on how far India had already come ever since the colonial era, go to this location. Evenings feature light and sound performances. A number of paintings, artifacts, sculptures, and books are also used to illustrate the time period of India's freedom struggle.
The garden has an Rs. 10 per person entrance fee. While the museum's entrance fee is different, costing Rs. 20 for Indians and Rs. 500 for foreigners. The museum is open from 10 a.m. to 5 p.m. every day, excluding Mondays and federal holidays, while the garden is open from 5:30 a.m. to 6:15 p.m.
Mother Teresa House
In 1950, Mother Teresa founded the religious order known as the Missionaries of Charity, also known as Mother Teressa House. Saint Teresa of Kolkata is a Latin Church or a Roman Catholic religious order. The Mother House members offer those suffering from poverty free services.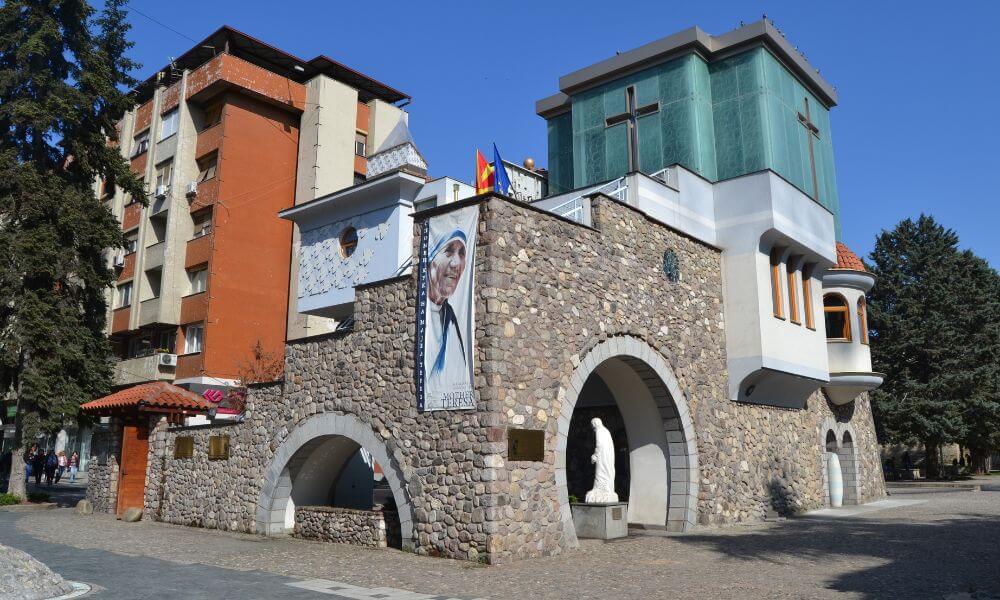 About 4,500 members of the congregation, also known as Sisters, work at the house and have selflessly devoted their lives to serving the needy and the poor. They uphold the vows of chastity, poverty, obedience, and helping those who are affected by poverty wholeheartedly and selflessly.
Many people have been touched by their generosity and service, and now there are several branches operating around the globe to help those in need. Except for Thursdays, 22 August, Easter Monday, and 26 December, it is open from 8 a.m. to 12 p.m. and 3 p.m. to 6 p.m.
Botanical Garden
The garden, originally called the Calcutta Botanical Garden, was built in 1786. It occupies 270 acres of space. Acharya Jagadish Chandra Bose Indian Botanical Garden is the name of the garden as it is currently known.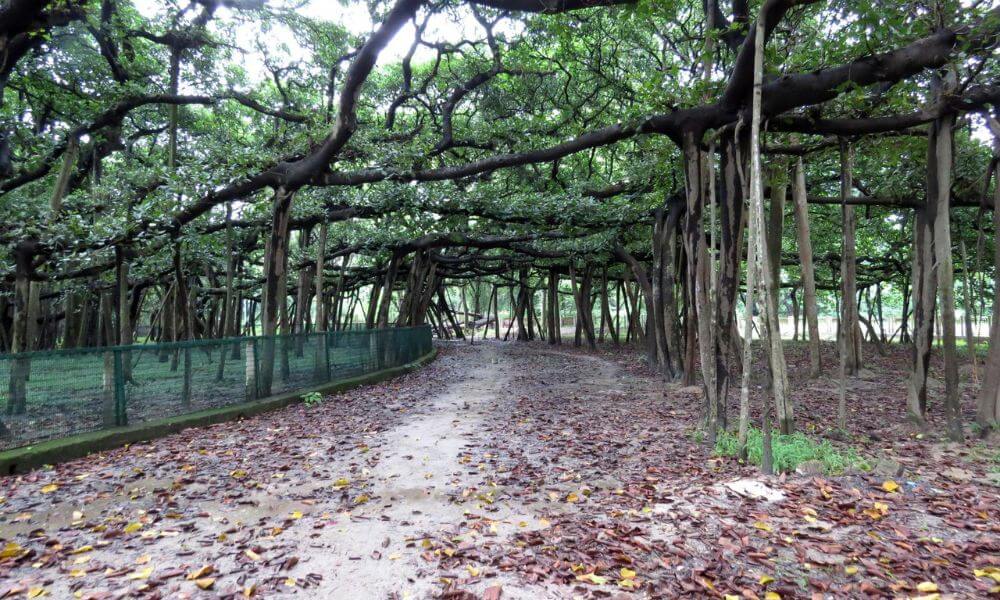 The garden is filled with flowers, trees, and plants related to botany, as the name would imply. More than 12000 perennial plants that are still alive can be found in the garden at this time. The enormous banyan tree that forms the second-largest canopy in the world is one of the best attractions in this area.
More than 1400 exotic species of plants and trees can be found in the garden. Except on Mondays, it is open from 10 am to 5 pm. Indian citizens pay Rs. 10 for entry tickets, while foreigners pay Rs. 100.
Marble Palace
A portion of this opulent mansion, which was built in 1835 by wealthy Bengali aristocrat Raja Rajendra Mullick, is still inhabited by his ancestors. The house, which is primarily made of white marble, features a variety of architectural styles, including Chinese pavilion-inspired roofed verandas, traditional Bengali courtyards, and neoclassical pillars.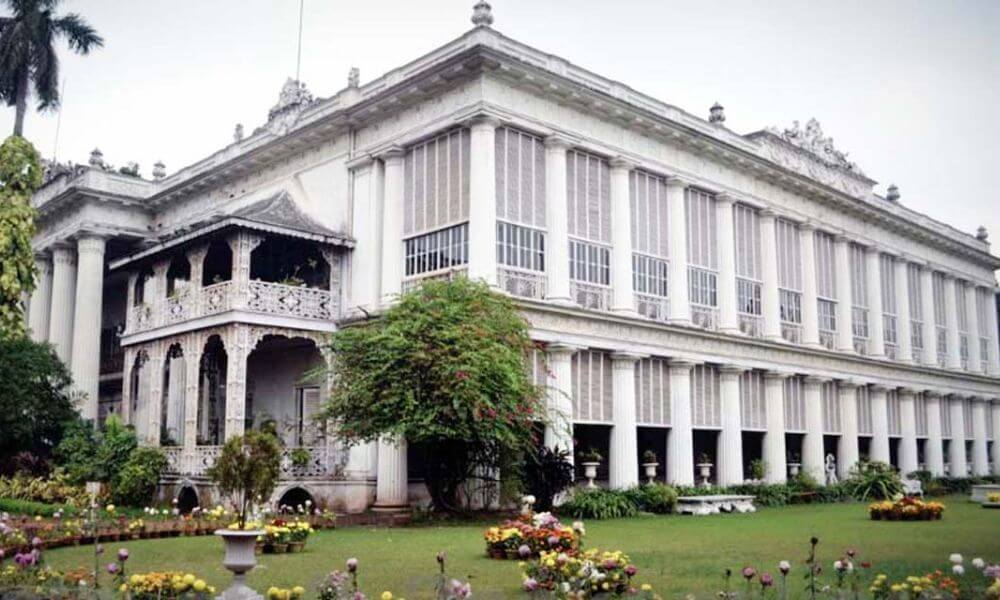 It appears that Mullick's passion for collecting art of all kinds permeated the very fabric of the Marble Palace. Inside, visitors will find priceless and well-known artwork, sculptures, pieces of furniture, and busts coexisting with haphazard kitsch in a unique egalitarian display that must be seen to be believed.
Dakshineswar Kali Temple
A philanthropist named Rani Rashmoni built the temple of Bhavatarini, a manifestation of the goddess Kali, in 1855. The lovely temple complex, built in the traditional Nava-Ratna style of Bengali architecture, is a popular pilgrimage destination for Hindu devotees and is among the not to be missed places to visit in Kolkata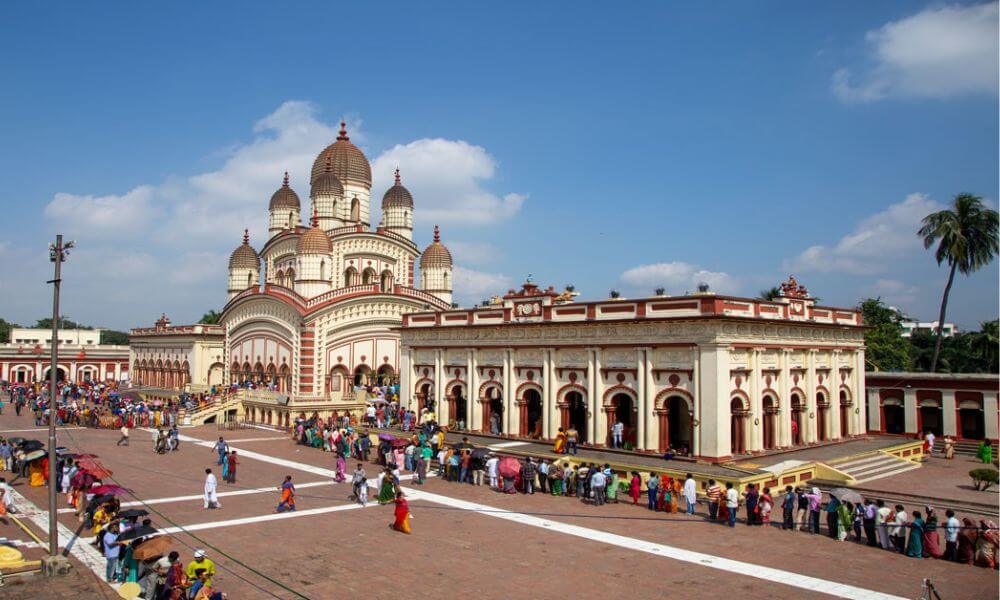 The temple on the calm eastern bank of the Hooghly River was once home to the Hindu mystic Ramakrishna Paramahansa. It is one of Kolkata's most well-known temples. It's a good idea to look for the best hotels in Kolkata near this historical landmark.
It is open from 6 a.m. to 12:30 p.m. and 3:30 p.m. to 9 p.m. from April to September. Additionally, it is open every day from 6 a.m. to 12:30 p.m. and 3 p.m. to 8:30 p.m. from October to March.
Fort William
The massive fort built by the British East India Company and reconstructed by Siraj al-Dawlah, Nawab of Bengal, speaks volumes about India's history. Built on the eastern banks of the Hooghly River, the fort now serves as the headquarters of the Indian Army's Eastern Command wing.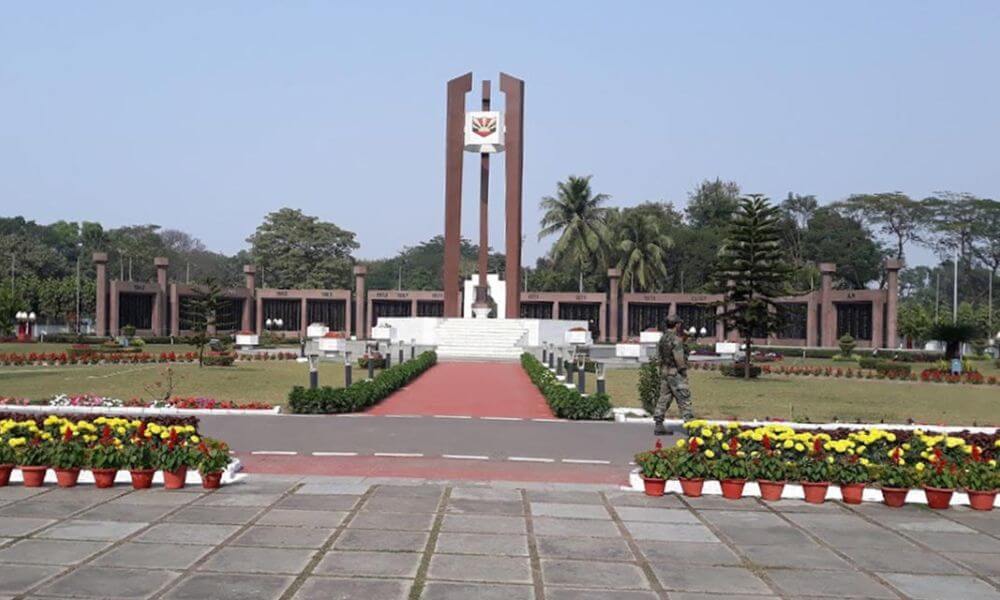 The fort, named after King William III, stands in front of the city's largest park, Maidan. A special permit from the Commanding Officer is required to visit Fort William, which is open daily from 10 a.m. to 5 p.m. It is without a doubt one of the most important historical sites in Kolkata.
Rabindra Sarobar
This is a man-made lake located in South Kolkata. Most locals use this as a recreational area. Early mornings or after 5:00 p.m. are ideal times to visit the lake. Scavenger birds can be spotted during the season. The pathway includes a park, lovely gardens, and even an auditorium.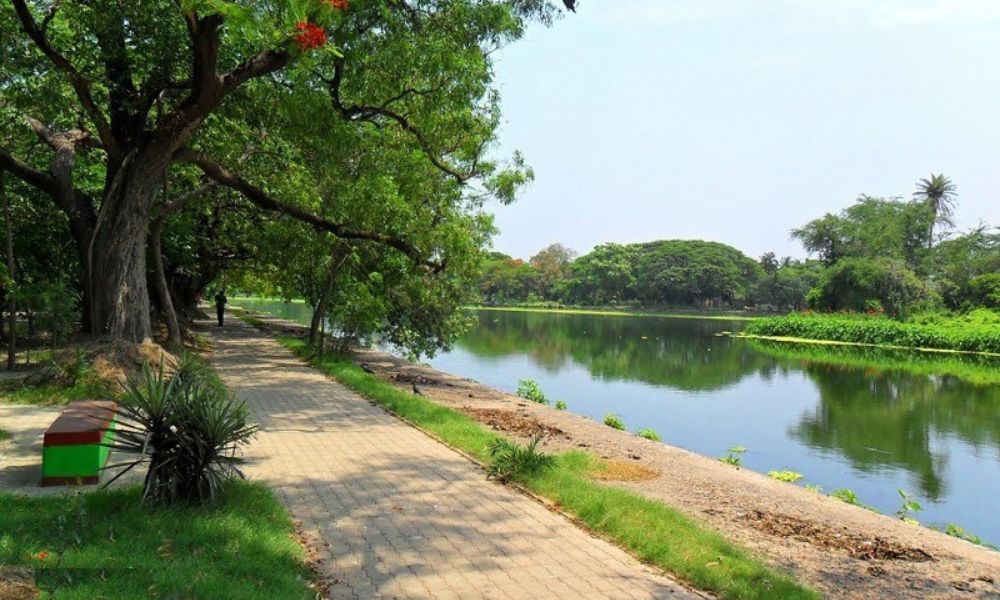 Birla Planetarium
If you are planning to visit Kolkata, Birla Planetarium is included in the list of best places to visit in Kolkata. Birla Planetarium is a circular structure inspired by Buddhist Stupa and Sanchi designs. It is one of the most appealing places to visit in Kolkata, not only for its architecture but also for its daily sky show.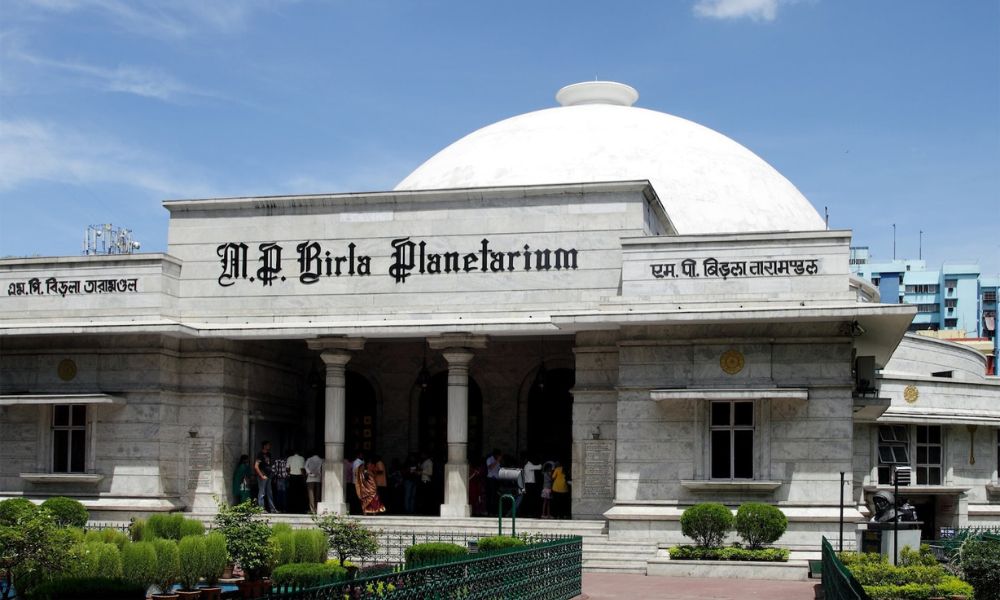 This show depicts various aspects of astronomy and heavenly myths, imparting knowledge about the night sky's various characteristics. The registration fee is INR 80. It is open from 11 a.m. to 7 p.m.
Kalighat Kali Temple
The term 'Kalighat' inspired the city's original name, Calcutta. Kalighat is one of Kolkata's oldest neighborhoods, and it is home to the famous Kali Temple, to which devotees flock. It is one of India's 51 Shakti Sthals and one of the most visited Kali temples. Sati's right foot's toes landed there during Shiva's Tandava dance.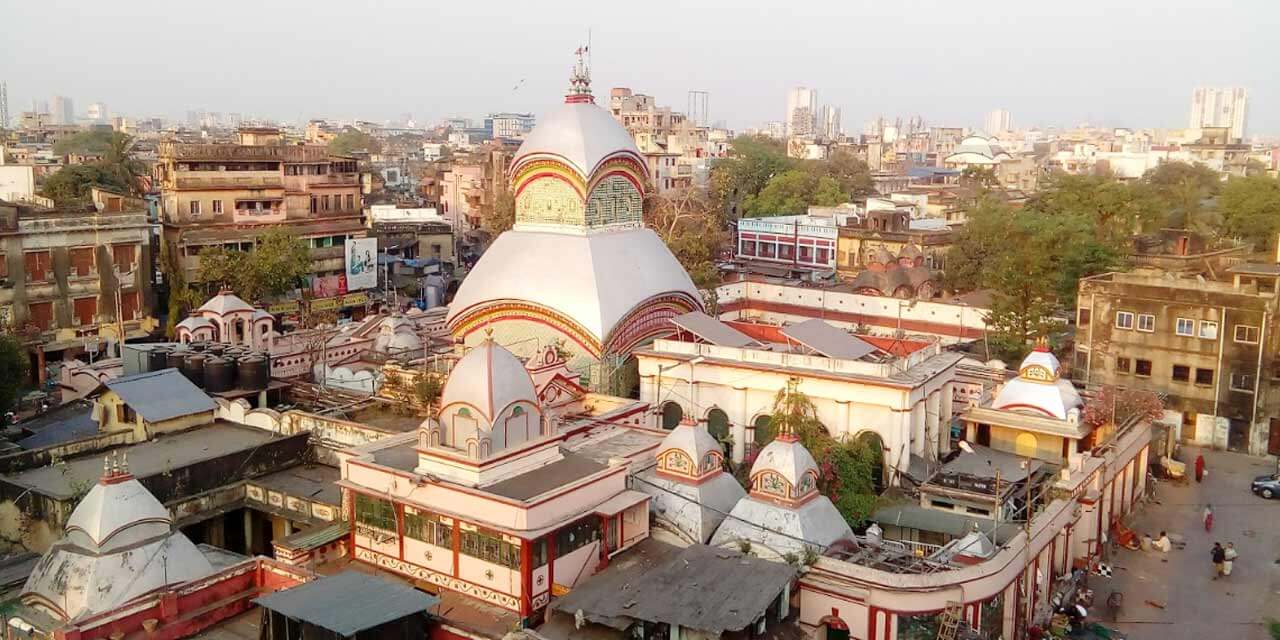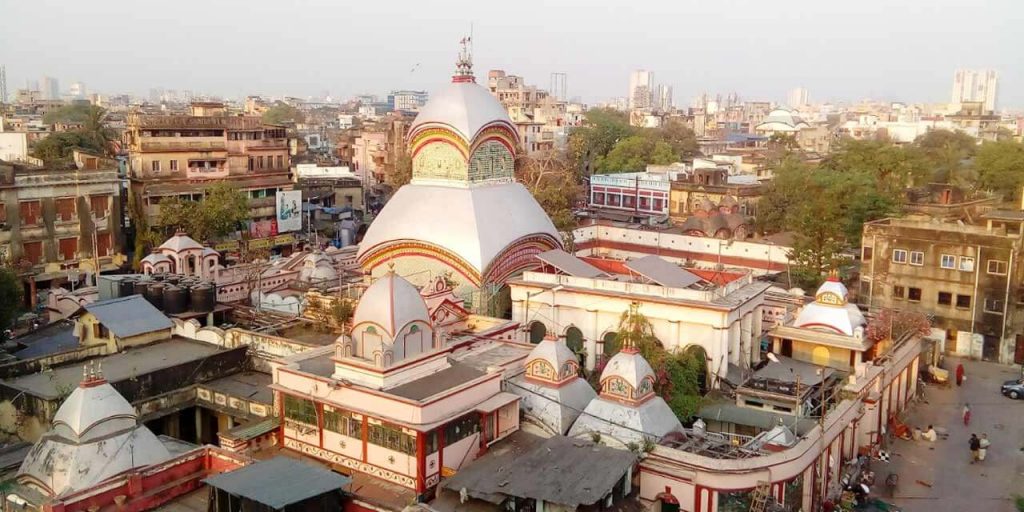 It is said that Kalighat was where Chowranga Giri, a Dasanami monk, worshipped Ma Kali with great austerity and has thus been known for centuries as a religious center for Ma Kali worship. The temple is in a busy and crowded part of town, surrounded by shopping streets.
Indian Museum
The largest museum in India, it has more than 60 galleries with a variety of sections, including those for artistic, zoological, anthropological, geological, and industrial items. The Egyptian mummy and the fossils of extinct animals are this museum's two most notable exhibits. Additionally, there is a variety of art on display here from all over the world.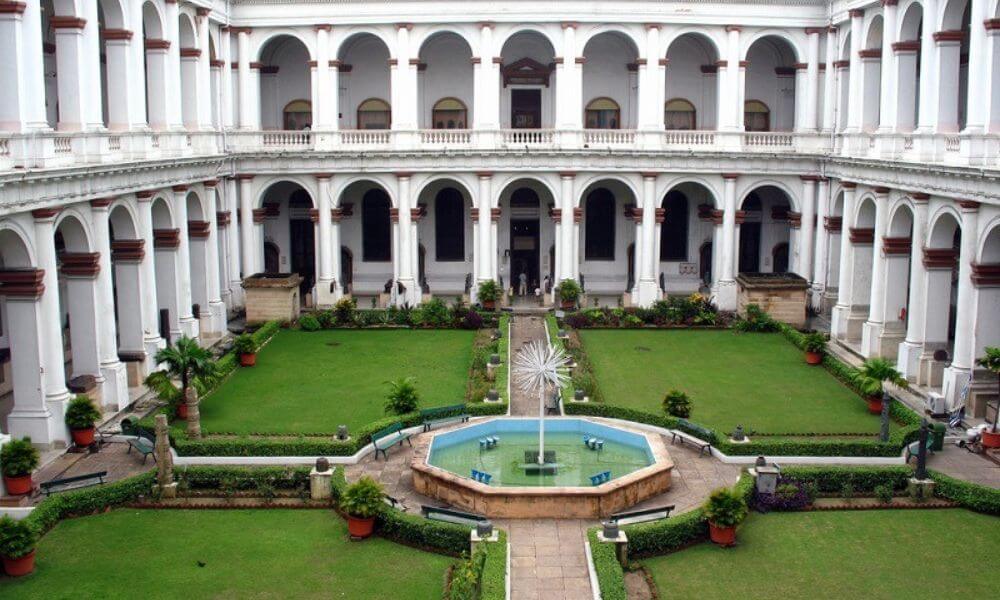 Here are also displayed famous artists' paintings and antique coins with gemstones. This is one of the places in Kolkata that young people should visit because there are so many interesting things there. From 10 a.m. to 5 p.m., it is open.
Eden Gardens
The Eden Gardens are an absolute must-see for any cricket fan. This is a popular tourist destination in Kolkata. When cricket fans enter the building, they are flooded with memories of matches played and won here. This is the world's second-largest cricket stadium, with a seating capacity of 66,349 people. The Eden Gardens are open from 5:30 a.m. to 11:30 p.m.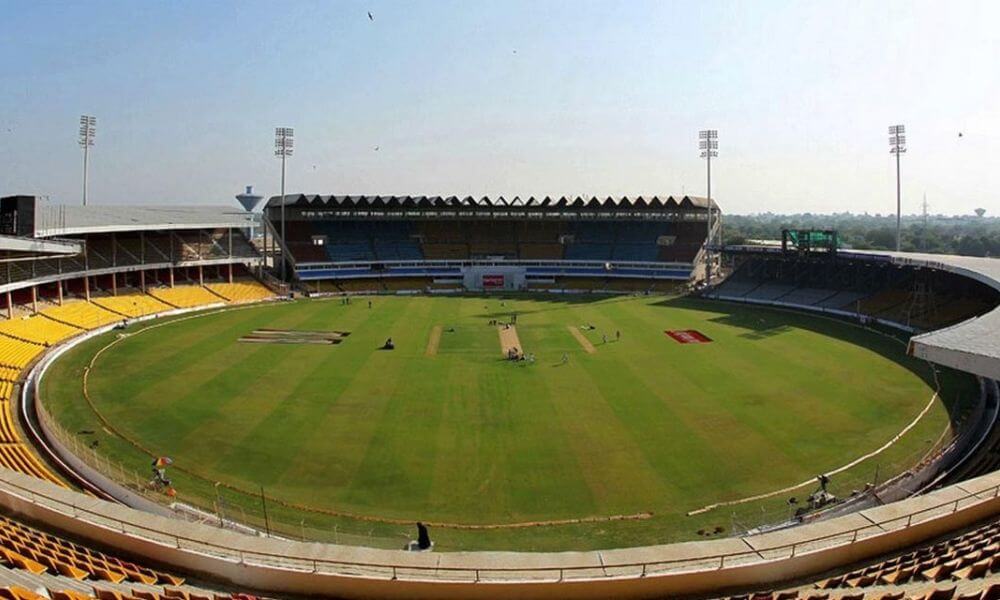 Belur Math
It is a popular worldwide pilgrimage site in Kolkata. People from all over the world come here to experience peace and take in the tranquility of the surroundings. The temple is built very skillfully, artistically, and with great beauty, conveying the spirit of the Ramakrishna Movement.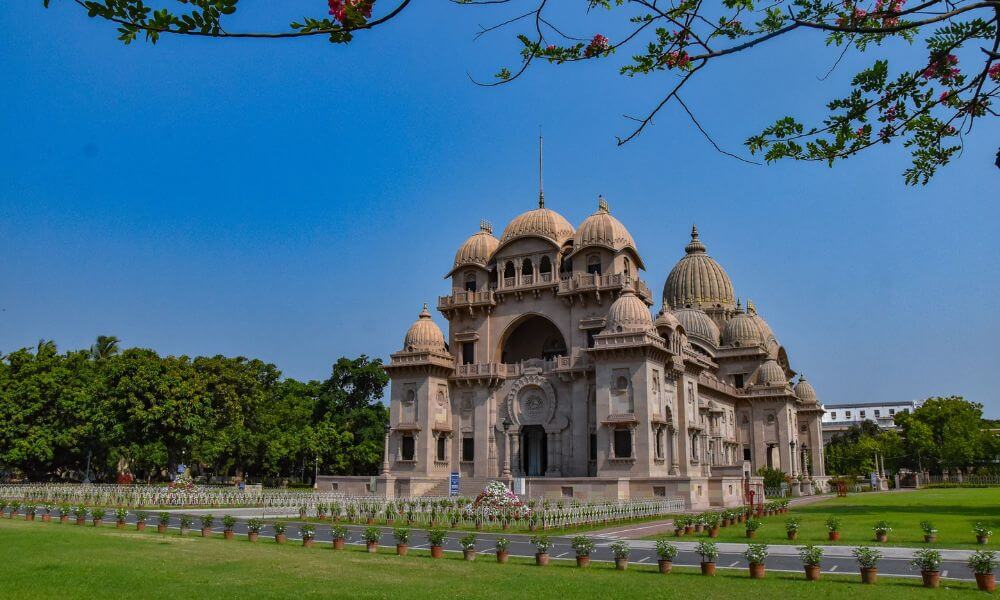 You can visit the museum there as well for more enjoyment. Find inner peace by taking a tour of Belur Math, the headquarters of the Ramakrishna Math and Mission. Both 6 a.m. and 4 a.m. to 7 p.m. are the hours of operation.
Tipu Sultan Mosque
Tipu Sultan Mosque is one of the world's oldest and most magnificent mosques. The mosque was built in 1842 and has a mind-boggling seating capacity of 1000 people. Prince Ghulam Mohammed is responsible for the Tipu Sultan mosque's breathtaking design. Many people were unaware that Prince Ghulam was Mr. Tipu Sultan's youngest child.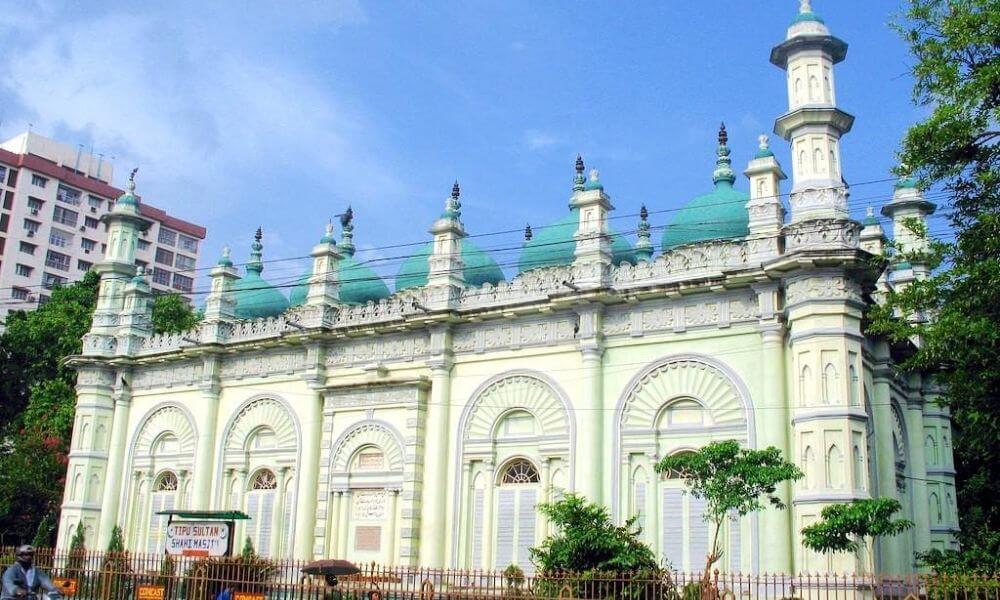 The Tipu Sultan Mosque, like any other mosque, has four minarets on four corners. In the center, there are 16 green-painted domes. The mosque can be seen from a long distance due to its bright color and intricate carvings. Every day from 4 a.m. to 6 p.m. it is open. The Tipu Sultan Mosque requires an admission fee to enter.
Best Time To Visit Kolkata
The best season to visit Kolkata is between October and November, followed by a brief winter between December and February. While Kolkata remains a hive of human activity throughout the year, the autumn to winter season is ideal for tourists to soak up this energy, ride a tram through its thoroughfare, and marvel at its Victorian heritage.
Kolkata's location on the Gangetic delta, close to the Bay of Bengal, results in a subtropical climate heavily influenced by the sea. Kolkata's seasons are well defined, with an underlying heat and humidity always threatening to take over, from a moist summer to a muggy monsoon, a pleasant autumn to a cool winter.
But, come rain or shine, the best way to experience Kolkata's architectural grandeur, humble street life, and the charm of its myriad coffee shops alive with discussions on art and politics is to simply dive in.
How To Reach Kolkata?
There are several different modes of transportation by the use of which you can reach Kolkata such as by air, by bus, or by train.
By Train
Kolkata is well-connected by rail to almost all of India's major cities. It is an important entry point into north-eastern India. Railways connect major cities such as Delhi, Mumbai, and Chennai.
By Bus
National Highways connect Kolkata to the rest of India fairly well. The main bus station for inter-state and inter-city buses is the Esplanade Bus Station. With its extensive bus network, Kolkata is even connected to Bangladesh.
The state highways and national highways that connect Kolkata to its various locations and other cities in India are in excellent condition, and you can expect a comfortable journey.
Except for the bare interior roads, the condition of the city roads also ensures easy travel. However, the congested traffic in Kolkata will undoubtedly force you to spend some time on the road.
By Air
In terms of aircraft movement, Kolkata has the fifth busiest airport in India. It has direct flights to all major cities, including Delhi, Mumbai, Pune, Bhubaneshwar, Hyderabad, Bengaluru, Lucknow, and Chennai. It serves as a hub for several airlines, including Air India, Air India Regional, Jet Airways, SpiceJet, IndiGo, Blue Dart Aviation, GoAir, and Spirit Air.
International flights such as AirAsia, Bhutan Airlines, Biman Bangladesh Airlines, Dragonair, Emirates, Qatar Airways, Etihad Airways, Saudia, Singapore Airlines, and SriLankan Airlines connect the city directly to international destinations such as Kuala Lumpur, Bangkok, Dhaka, Hong Kong, Dubai, Doha, Abu Dhabi, Medina, and Singapore.
Conclusion
Kolkata is a very pretty city with sweetness in its culture, people, and language. If you are a foodie and shopaholic, there are many places to visit in Kolkata. As apart from its heritage monuments, Kolkata is also known for its street shopping. The heart of Kolkata, Esplanade, and its surrounding areas are known for their vibrant variety.
The magnificent high-rises and lavish malls are the opulent additions to this city. Kolkata is well-known for its culinary extravaganza. The extraordinary variety of spicy traditional dishes and dessert delicacies, such as the syrupy Rosogolla, will have you salivating. If you intend to visit some of India's urban metropolises, this city on the Hooghly River should be at the top of your itinerary.
Read More:
Gangtok, The Land Of Monasteries – Best Places To Visit In Gangtok
Voyage To The Kingdom Of Kutch – Best Places To Visit In Kutch