Priyanka Chopra Goes High On Bling As She Gets Ready For A Party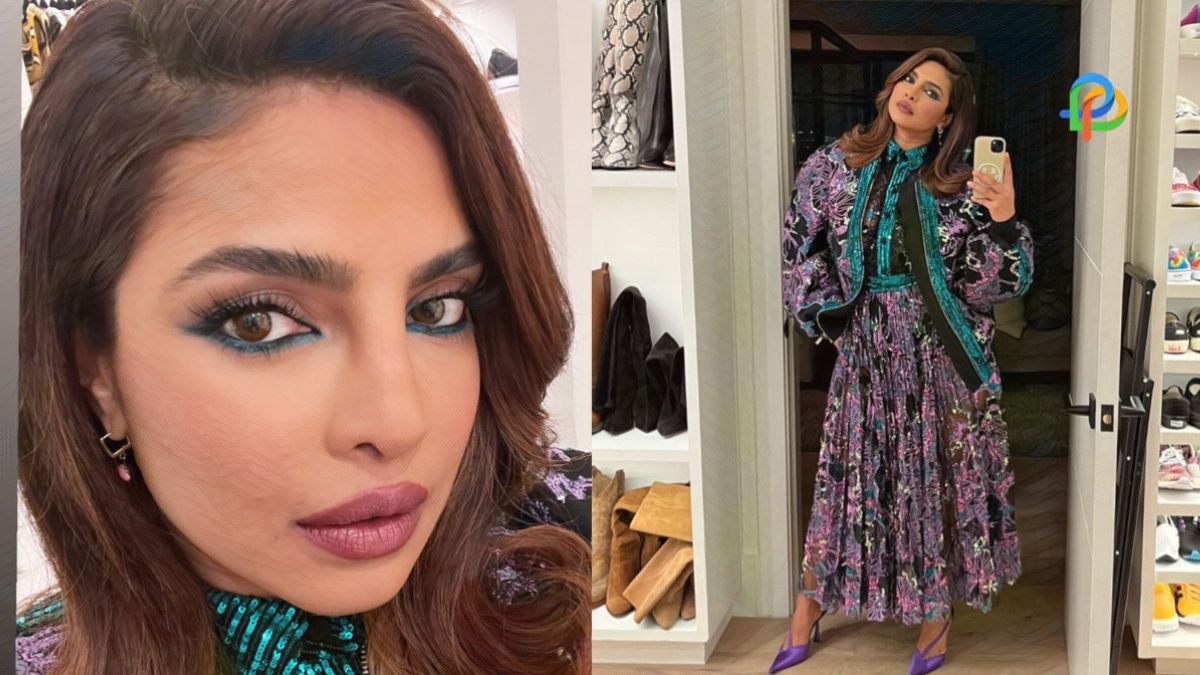 If there is something pretty and glamorous in the Bollywood and Hollywood industry, for us, it's Priyanka Chopra. We have seen the actress become the best version of herself and also has always proved to be the next level thing. This time the Bollywood actress, Priyanka Chopra has gone high on bling- and this time for not a movie nor a song but for a party!
Why did she go high on bling? Priyanka Chopra recently went out to a party with Rita Wilson, Sofia Vergara, Jessica Alba, and Heidi Klum. This was one of the nights that were high on bling and classy ones, to be sure! It was jam-packed in Los Angeles on Saturday and we loved the vibe of the overall event.
Bollywood and Hollywood's most prestigious actress, Priyanka Chopra has recently shared her photos for the Anastasia Beverly Hills (the 25th anniversary held this year in Los Angeles on Saturday). She looked next level and ethereal! For sure, she has been one of the most iconic actresses in the industry and has shared her glamour-filled look.
It was one of the hottest nights of Saturday in Los Angeles and the actress, Priyanka Chopra spotted a shimmery and silvery look shirt. Her shirt was paired with a skirt that looked amazing with a shimmery black shirt. This was looking next level with a touch of green hues on her looks.
Priyanka Chopra also did green eye makeup to set the mood right and looked amazing overall. Other Hollywood celebrities came together and celebrated the event- these were Jessica Alba, Rita Wilson, Sofia Vergara, and the pretty model Heidi Klum. You can imagine the sexy meter downtown with so many celebs coming and enjoying themselves together. Priyanka Chopra has proved to be the next level bling as always!
The Hollywood and Bollywood actress Priyanka Chopra shared her beautiful picture on the social media platform, Instagram. It was her looking in the mirror from her closet, and looked amazing in the Instagram story. She shared the same and captioned the photo around her fit and look. She mentioned how this bling and dress deserves a closet selfie, she also paired her bling attire with heels (rather we should call them vibrant heels).
The actress posed before leaving for the bash and also carried her bling attire in the next-level look. Priyanka Chopra also shared a close-up selfie for a better look to capture with the green eyeliner. Can you deny the beauty of makeup? We guess not!
We can see Priyanka Chopra in many of the upcoming projects- these projects are all lined up and we would be seeing her making her OTT debut as well. It will be alongside Russo Brothers' Citadel and will be aired on Amazon prime video we can expect much more than just a normal film. This movie also includes the cast Richard Madden in the lead roles and is titled Love Again (we can expect a decent rom-com filled with drama).
READ MORE:
Malaika Arora Goes Out In Green And Takes Ideas From Her Own Party Outfit
Gurgaon: Explore The City Of Million Dreams!