Ram Charan, Upasana Kamineni Expecting Their First Kid After 10 Years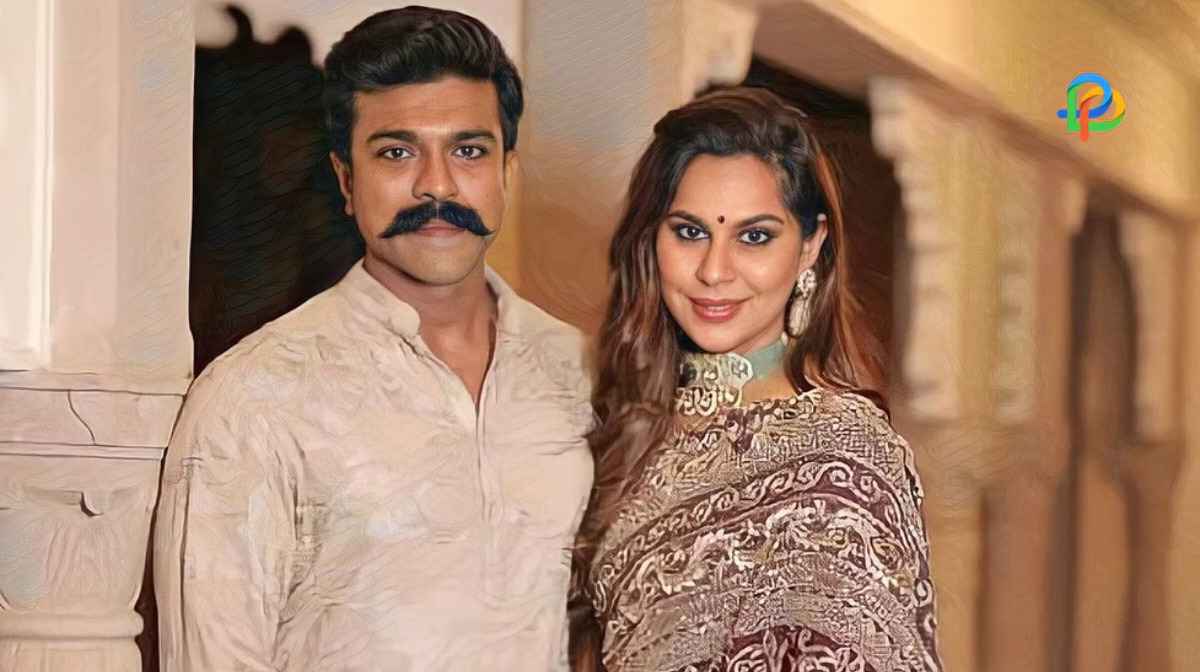 Finally, it's a blessed day at the Charan family's residence! Reportedly Ram Charan and Upasana Kamineni are expecting their first child post a 10-year-old marriage! We are sure the South Indian superstars are going to celebrate this magical moment like never before!
Ram Charan, the superstar of the South Indian industry is finally expecting his first child with his wife Upasana Kamineni Konidela. With such blessings, the couple can no longer contain their happiness.
Upasana Kamineni Konidela and Ram Charan got married back in 2012 and were unable to become parents until this year. 2023 is going to be a blessed one for the couple. The Konidela family along with Ram Charan are more than happy with the news- they also announced the good news officially throughout social media channels.
The first announcement was made by the superstar Chiranjeevi. For those of you who don't know about Chiranjeevi, he's the father of actor Ram Charan who shared the good news on the social media platform Twitter. The superstar quoted that with the blessing of lord hanuman, the family cannot wait to share that Upasana Kamineni Konidela and Ram Charan are expecting their firstborn.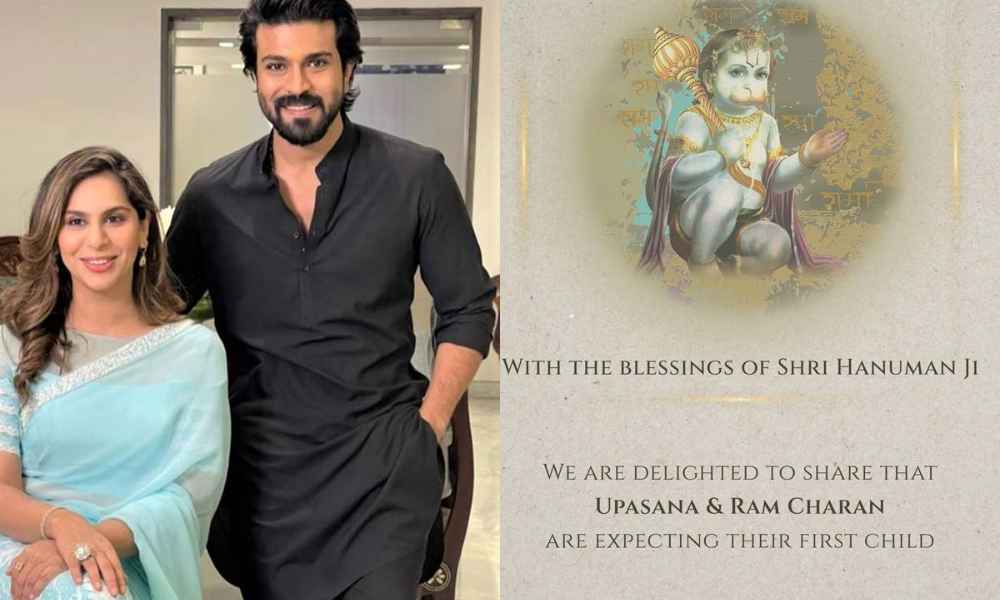 The actor further mentions love and gratitude from Chiranjeevi, Surekha Konidela, Anil, and Shobhana Kamineni. The couple is blessed and we cannot wait for them to welcome their first child. It was only about a month ago when Upasana Kamineni Konidela and Ram Charan celebrated their 10 years anniversary in Italy.
It seems like finally, the couple will celebrate their marriage. We already know how Upasana Kamineni Konidela and Ram Charan wanted to have a baby and now finally they're blessed with one, thanks to the almighty. The superstar couldn't control his happiness either, and we know why!
The couple had a beautiful love story when they met during their college days. It was when they were studying together and fell in love. Right after college, Upasana Kamineni Konidela and Ram Charan decided to tie the knot on June 14, 2012.
They had a fancy and all-star engagement back in the year 2011 and the couple has been on the journey forever since. They also celebrated their 10 years of wedding anniversary in Italy and shared some beautiful photos on social media platforms. The couple always makes sure to remark on their wedding anniversary like a pro!
Talking about Upasana, she's a very successful businesswoman. She's also the granddaughter of the founder of Apollo hospital's empire- Dr Prathap C Reddy. The woman is a founder of UR-life which is related to a wellness program.
Ram Charan on the other hand is a very known superstar who made his debut with the movie Chirutha. He's the son of Chiranjeevi, and also has worked in super hits like RRR! Both the love birds are well-established on their own and we cannot wait for their baby to arrive next year! Congratulations to Upasana Kamineni Konidela and Ram Charan.
READ MORE:
Akshay Kumar And Emraan Hashmi Starrer Selfiee To Release In Theatres In 2023
A Guide To Vagamon's Best Attractions That You Must Visit!