Rumored Couple Tamannaah Bhatia & Vijay Varma Attended Diljit Dosanjh's Concert Together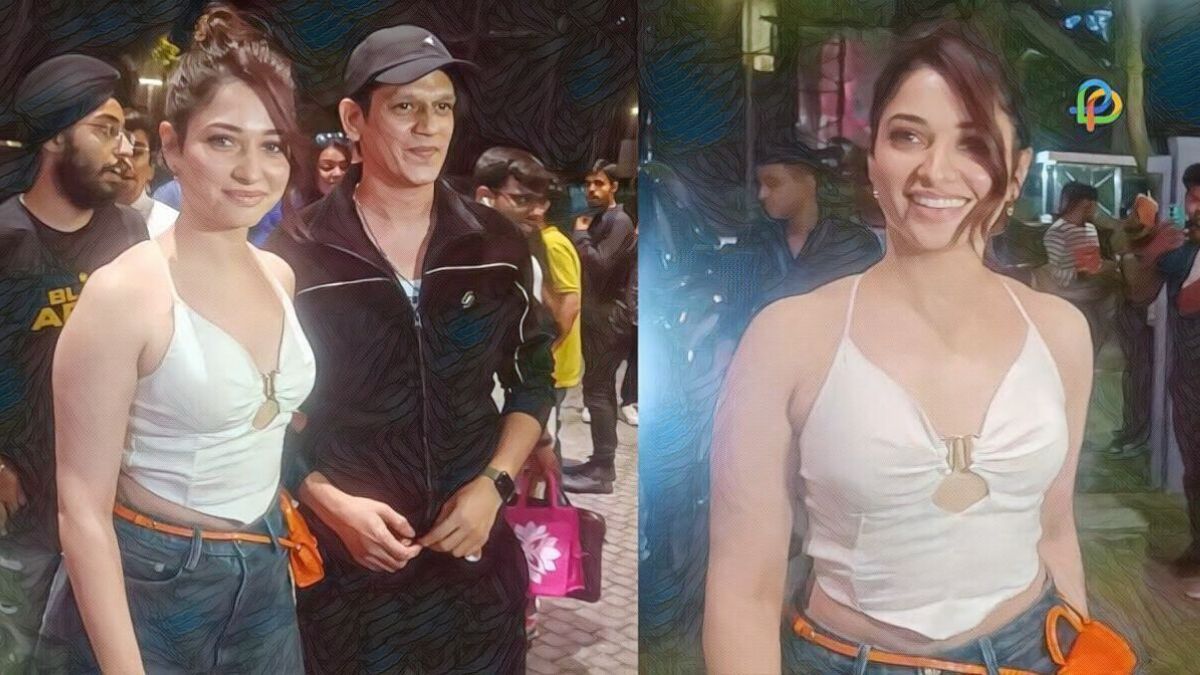 Vibe Teri meri mildi aa? At least that's what the rumoured couple Tamannaah Bhatia and Vijay Varma would say! And this time the couple was spotted together at one and only Diljit Dosanjh's concert!
Diljit Dosanjh, the famous Punjabi singer and actor has been world touring since 2022. And we cannot deny the charisma he sparkles around the audience. He has that Jatt vibe that no one can deny! And just recently, Diljit Dosanjh had a concert in Mumbai (before the New Year) when the two alleged love birds, Tamannaah Bhatia and Vijay Varma were spotted together. Now the rumours have it that they both are dating, and their obvious public appearances confirm so. But is the whole thing true? Who would know?
Tamannaah Bhatia and Vijay Varma are a public attraction- while their fans are busy fetching their old photos together, we bring in a new tadka to the news. The alleged couple was attending a concert by the most amazing Punjabi singer and superstar Diljit Dosanjh. We are sure this will give you the fan hit!
People are searching for photos and videos of Tamannaah Bhatia and Vijay Varma while they are all into making new memories. The love birds were seen at the Dosanjhawala concert in Mumbai. This concert was held on December 9, 2022 (and millions of fans and Bollywood celebs came). That's the magic of Diljit- he's a major attraction but we couldn't help but notice the couple, Tamannaah Bhatia and Vijay Varma.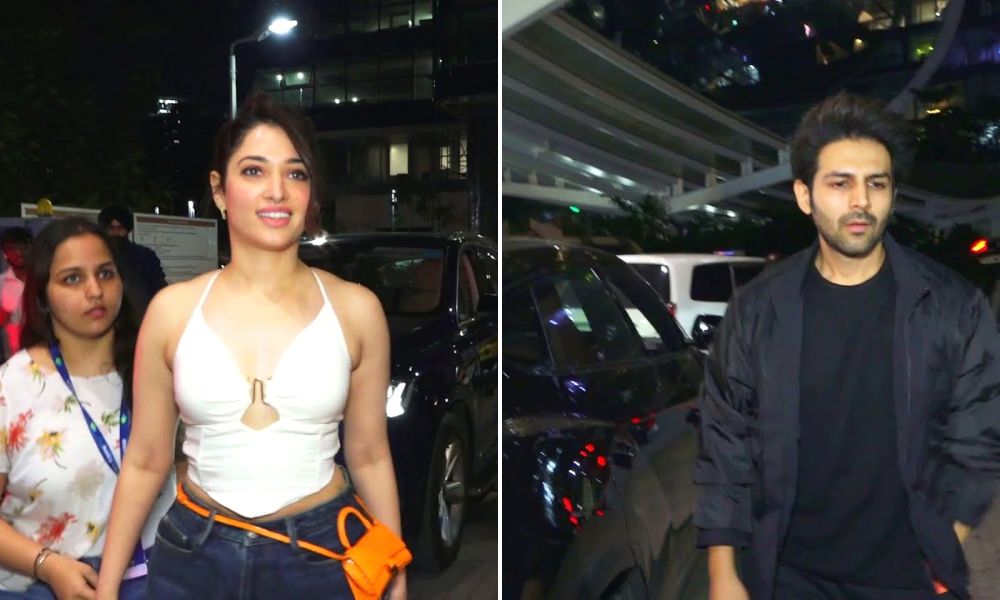 Apart from Tamannaah Bhatia and Vijay Varma, there were other Bollywood celebrities including Kartik Aryan, and Angad Bedi, who couldn't control their love for Diljit Dosanjh. The GOAT star had a lot of attention from the crowd and everyone got noticed. How could Bollywood miss the iconic superstar, Diljit Dosanjh?
Paps were all over Diljit Dosanjh but couldn't miss the alleged couple, Tamannaah Bhatia and Vijay Varma. Both of them were an attraction and were clicked by paps early. They both arrived at the concert before the paps got the chance to click their stars. They also posed and paused for the cameras and were all in a jolly mood. Although Tamannaah Bhatia and Vijay Varma never agreed on their relationship, their obvious body language was showing us otherwise.
Tamannaah Bhatia looked gorgeous in a strappy top (white and shiny in colour) and she wore ripped jeans along with her attire. Vijay Varma looked stunning in the black zipper and matching black pants. He wore a black cap to match his overall attire. They both complimented each other and looked pretty! It was a black-and-white story (just like Diljit Dosanjh's song titled black and white).
We couldn't handle their cuteness together and were all head over heels. If the rumours are to be believed, there is a video viral on social media of Tamannaah Bhatia and Vijay Varma- they both are seen kissing each other on New Year's Eve in Goa. We still don't have any confirmation from the actors!
Read More:
Planning A Trip To Mount Abu? Explore The Best Places In Mount Abu!
All About Radhika Merchant: Indian Successful Business Woman