Meet Sandeep Maheshwari: Founder & CEO Of Images Bazaar!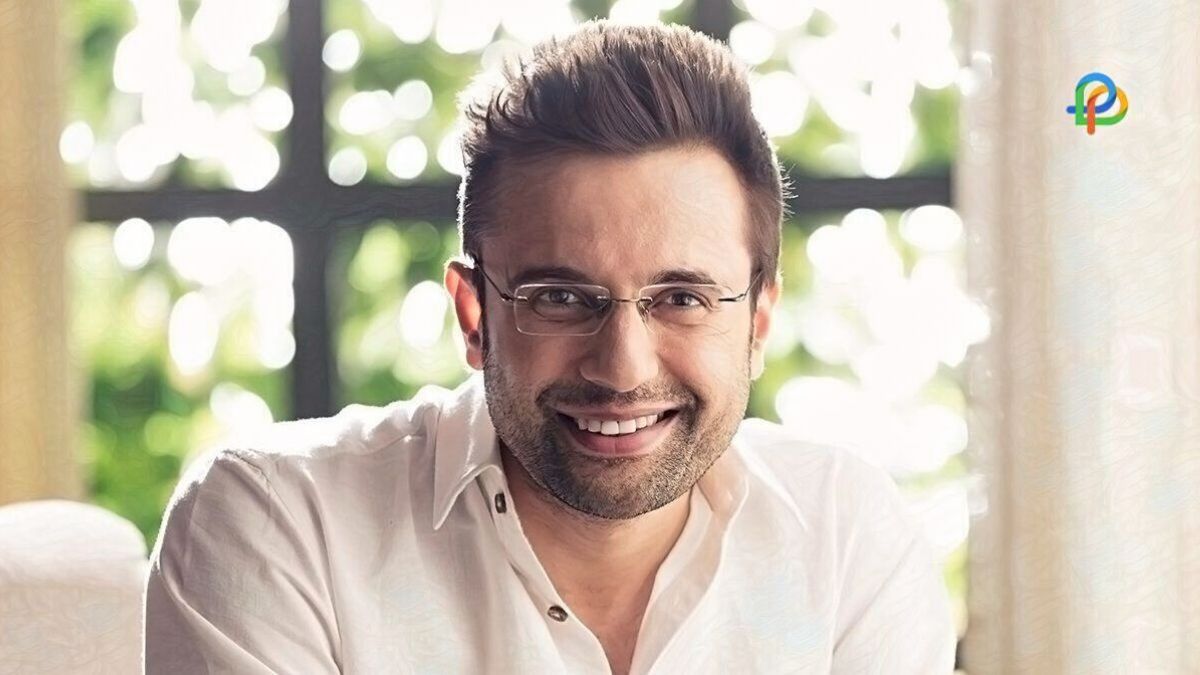 Sandeep Maheshwari is an Indian Youtuber, motivational speaker, and entrepreneur. He is also the founder and CEO of Images Bazaar, the website with the world's largest collection of Indian images.
Sandeep has a massive fan following on social media platforms with 2.76 crore subscribers on YouTube, 16 million followers on Facebook, and 4.7 million followers on Instagram.
Sandeep has been a recipient of many prestigious awards such as Creative Entrepreneur of the Year 2013 by Entrepreneur India Summit and One of India's Most Promising Entrepreneurs by "Business World" magazine.
Physical Stats
| | |
| --- | --- |
| Full Name | Sandeep Maheshwari |
| Birth Place | New Delhi, India |
| Birth Date | 28th September 1980 |
| Age | 42 years |
| Height | 5 feet 9 inches |
| Weight | 65 Kg |
| Eye color | Black |
| Hair Color | Black |
| Zodiac Sign | Libra |
| Qualifications | B.Com dropout |
| Profession | CEO of Images Bazaar |
| Father | Roop Kishore Maheshwari |
| Mother | Shakuntala Rani Maheswari |
| Net worth | $3.6 million |
Sandeep Maheshwari Family
Sandeep was born on 28th September 1980 to Roop Kishore Maheshwari and Shakuntala Rani Maheswari. He also has a sister.
Relationships
During his childhood days, Sandeep used to be very naughty. However, later when he joined school an image developed that he is quite reserved without many friends.
Thus, after completing his 10th standard, Sandeep decided that he would join a different school for further studies. Thus when Sandeep went to another school for the purpose of 11th standard admission, Ruchi, whom he married later met him for the first time.
At first sight, Ruchi felt that if this person joined the school, it would be fun. However, on that day Sandeep didn't notice Ruchi.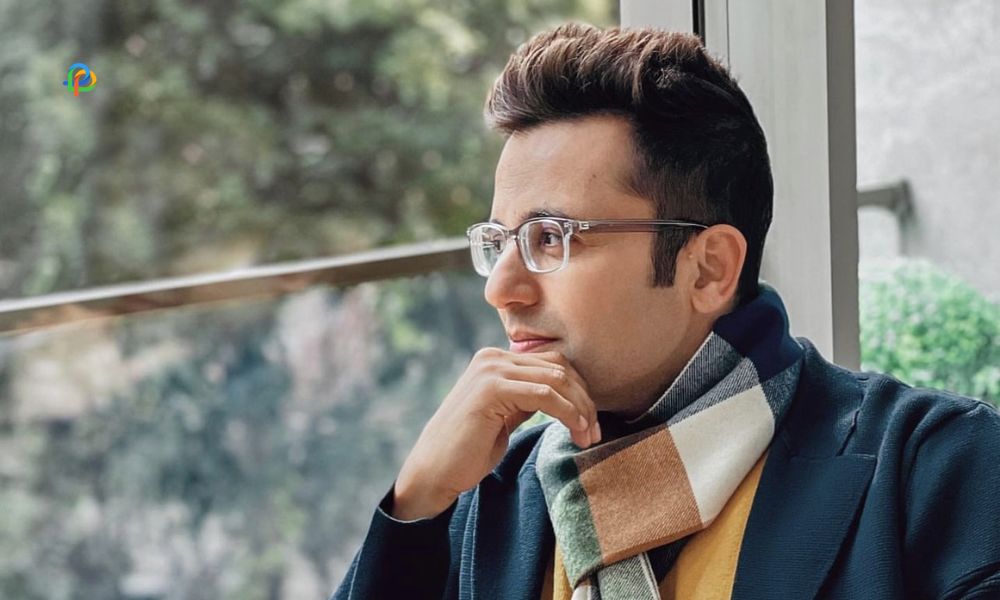 Later, after joining that school Sandeep and Ruchi became friends and their friendship continued for 5 to 6 months. Eventually, love blossomed between the two and the school authorities also got to know the news of their relationship.
After dating for several years, Sandeep tied the knot with Ruchi. The couple is having two children, a son by the name of Hriday and a daughter.
Sandeep Maheshwari Education
After completing his schooling, Sandeep Maheshwari enrolled at Kirorimal College, Delhi for pursuing B.Com. However, during the third year of their studies, he dropped out of college.
Controversies
Sandeep once lambasted YouTuber Prakhar Gupta by strongly reacting against the video made on him. In his social media post, Sandeep urged Prakhar not to get toxic and blamed him for starting the whole controversy.
He also said that Prakhar crossed all the limits and that the words used in the video were defamatory and derogatory. Sandeep also mentioned that he got a message from Shwetabh Gangwar stating that Prakhar was totally lying and manipulating the facts.
He went on to say that if he shared that message in public, Prakhar will be completely exposed and he will regret it for the rest of his life. According to Sandeep, if Prakhar doesn't want to settle the matter, he is even ready to fight a legal battle.
However, later, Sandeep expressed his heartfelt and sincere apology to Prakhar in another social media post. He mentioned that he realized his mistake after his mom watched Prakhar's video and started crying. Sandeep also requested Prakhar to forgive him and pleaded to delete that video with abusive language.
Sandeep Maheshwari Profession
Sandeep's family was into the aluminum business which they were forced to shut down later. Since he had to rise to the occasion, Sandeep tried his hand at different jobs ranging from joining a multi-level marketing company to manufacturing & marketing household products.
When he was 19 years old, Sandeep dropped out of college and ventured into modeling. In the industry, he saw the harassment and exploitation experienced by models and thus decided to lend a helping hand to numerous struggling models.
With that aim in mind, he did a 2-week course in photography and subsequently established Mash Audio Visuals Pvt. Ltd, his own company, and started making portfolios.
In 2002, Sandeep floated a new company along with three of his friends. Though the business was closed within 6 months, Sandeep went on to write a book on marketing narrating his experience. Back then he was just 21 years old.
In the year 2003, Sandeep created a world record by embarking on a herculean task of taking more than 10,000 shots of 122 models in just 10 hours and 45 minutes. Later, in 2006, 26-year-old Sandeep launched ImagesBazaar and today his venture holds the world's largest collection of Indian images with more than a million images and 7000 clients spanning 45 countries.
Sandeep is not only a successful entrepreneur but also serves as a mentor, guide, role model, and youth icon for millions of people across the globe. He also conducts live sessions across the country at various venues.
Sandeep Maheshwari Net worth
Sandeep's net worth as of 2023 stands at $3.6 million.
Lesser Known Facts About Sandeep Maheshwari
When studying in 12th standard, Sandeep became very serious about his studies and scored 85% in exams. The interesting part was that his wife who was not really studious went on to become the topper in the exams.
When it came to choosing a career, Sandeep was quite interested in photography. There was nobody in his family who had a background in photography and many of his relatives were skeptical about Sandeep pursuing that profession. However, Sandeep's parents never discouraged their son's choice and stood by him.
Before their marriage, Sandeep and Ruchi, who he married later had been to a common friend's birthday party. Both of them had to say 'I love you" to each other and it was Sandeep who first proposed to Ruchi.
In a session, Sandeep's mother was asked the question of what changes she noticed in Sandeep before and after his marriage. She replied that Sandeep has not changed at all and he remains the same. She also added that her son could never see her in tears.
Sandeep's wife says that his a big foodie and his favorite food is dosa.
Sandeep says that his dad has a great sense of humor. He even said that his father was 1000 times better than him in his sense of humor.
Read More:
Gautam Gambhir: All About The Indian Legendary Cricket Player!
Ritika Sajdeh: Inspiring Life Of Celebrity Sports Manager!