Soundarya Sharma – All You Need To Know About Soundarya Sharma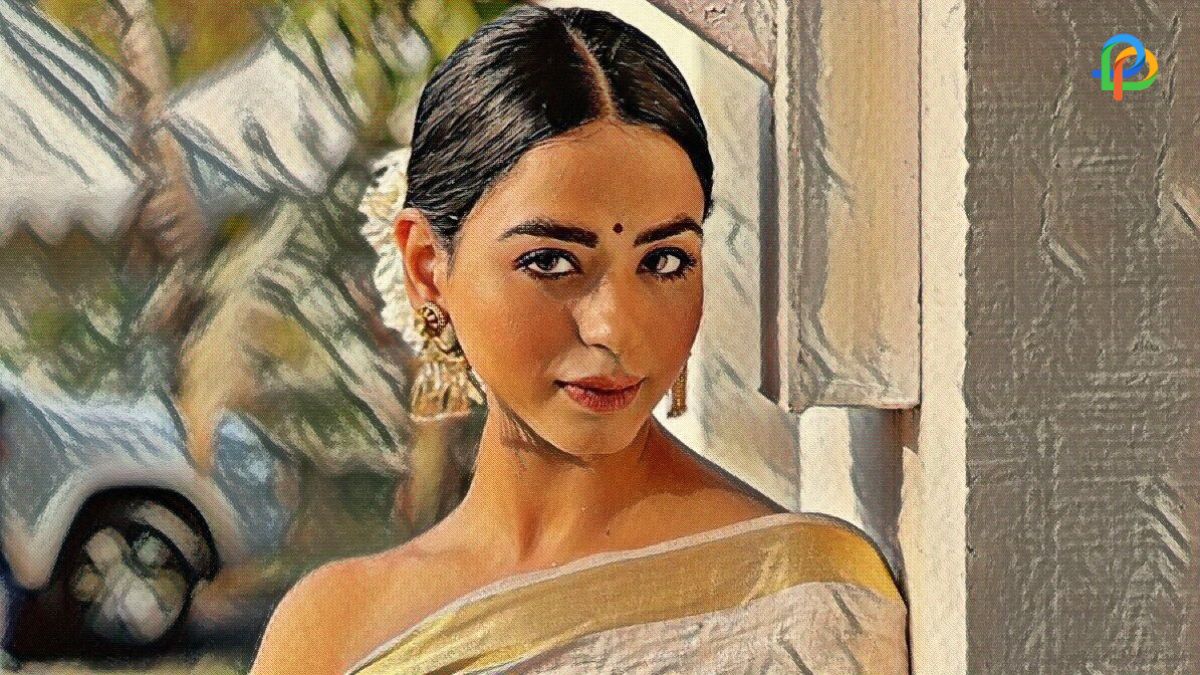 Soundarya Sharma is an Indian actress and model who also did work as a dentist. She has appeared in several commercials and television series. She made her film debut with the 2017 film "Ranch Diaries," which was a smash hit and catapulted her to fame in a matter of days.
Aside from movies, she is well known for her roles in online shows such as His Story, Inspector Avinash, and Raktanchal. Soundarya was a contestant on the controversial show "Bigg Boss 16" in 2022, along with other contestants.
Physical Stats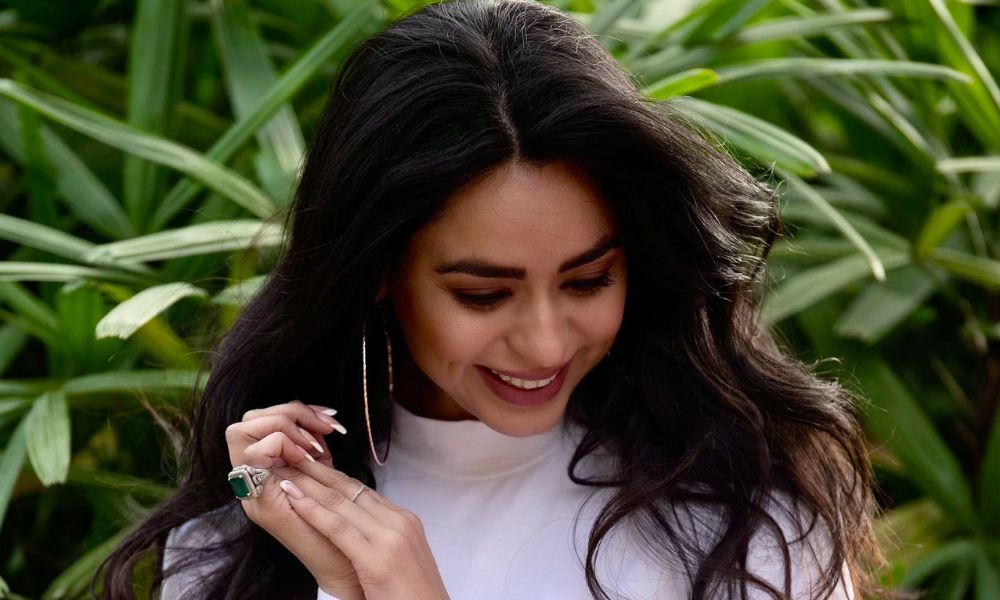 Height: Soundarya stands around 165 cm or 5 feet 5 inches high.
Weight: Her weight is 58 kilograms or 128 lbs.
Eye Colour: Soundarya Sharma has beautiful black eyes.
Hair Colour: She has black hair.
Birthplace: Her birth location is New Delhi, India.
Zodiac Sign: Soundarya Sharma's zodiac sign is Virgo.
Age: Soundarya Sharma is 28 years old.
Qualifications: Soundarya Sharma is a graduate of Bachelor of Dental Studies. In addition, she is trained in acting at the National School of Drama, Delhi, and ACT 1 theatre group. Furthermore, she is a trained classical singer.
Family
As of now, we don't know her father's name. But after our research, we got to know that her mother's name is Usha Sharma, and she is a teacher. Soundarya was raised in a Brahmin family. Soundarya has a brother and sister. Chirag Sharma is her elder brother whereas her sister's name is not known to us.
Soundarya is single and unmarried as she is only 28 years old. All other information about Soundarya Sharma's personal life and family history is kept private by her. We will update other information immediately as soon as we get to know about it.
Affair
As of the year 2022, she is being called into a love affair with her ex-co-contestant Gautam Singh Vig. However, their relationship is being called fake as the former Gautam is accused of using her for his game plan, as seen in the previous seasons of the love birds of BigBoss House. As currently in the show, Gautam has been nominated and is not in the house.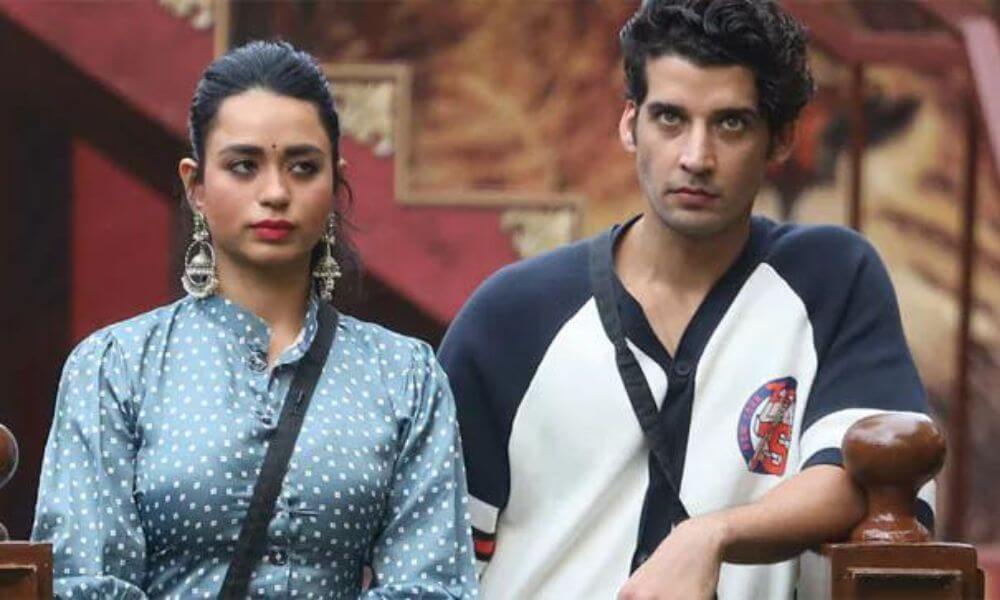 So, it is his time to support her from the outside and show her some love to prove to everyone that it was not a game. There is no information about her past affairs till now. We will update it as soon as we got to know any information about it.
Education
Soundarya Sharma has done her early years of schooling in East Delhi's public schools. After her schooling, she did her graduation with a Bachelor of Dental Studies where she also sought out residency positions in a few Delhi hospitals for practicing her dental profession. Along with her graduation course and practicing period of her medical profession, she received auditions which brought her up to Mumbai where she decided to pursue acting as a career.
So, for this, she enrolled herself in the National School of Drama and the theatre company ACT 1 for formal training. In addition, she has a degree and is a trained classical singer who enjoys playing guitar, acting in plays, and even racing cars. Furthermore, she also participated in a few workshops at the New York Film Academy, the Lee Strasberg Theatre, and the Film Institute.
Controversies
The part of the Bhojpuri industry Soundarya Sharma has entered the most co controversial house of television i.e., the Bigboss House. So, how can she stay there without being involved in s controversy? The biggest controversy of the season till now is the connection of her name with Gautam Singh Vig.
There are several other controversies, which include the defense of Gautam's love for her as she puts a condition on their relationship to test him, Soundarya getting teary in an ugly argument with Archana Gautam, etc. Furthermore, one other controversy is from Manya Singh who made some serious allegations about Soundarya that she tried to ruin her career by saying false things about her to an agency where they both worked together at a time.
Tattoos
By 2022, she might not have any tattoos on her body, according to our projection. She has appeared in several shows and photographs without any tattoos. We'll let you know if she gets any shorter, as well as the body part where her first tattoo was done.
Profession
Soundarya Sharma has done graduation with a Bachelor of Dental Studies which makes her a professional dentist. But, after some time, she also got formal and professional training in acting. So, her main profession as of now is acting. She made her debut in the comedy-drama Meeruthiya Gangsters, then she played a role in the thriller series Ranchi Diaries. In 2020, she made her television debut as Roli in the action-crime miniseries Raktanchal.
She has been a part of various movies and series which makes her a great actress. Currently, one can see Soundarya in the television reality show Bigboss, which is proven to be going to land her acting career. We will add some more new information about her profession when we get the information.
Sources Of Income
Soundarya Sharma has a massive amount of net worth. She has a worth of 10 crores net worth. She earns 70,000 to 1 lac per episode for her acting. She lives in a beautiful lavishing mansion with her parents and has a Skoda Elegance car which she has named "Eva."
Her main source of income as of 2022 is her professional acting career. By profession, she is also a dentist. Furthermore, she also owns her production house named "Mustard and Red," which contributes to her income sources.
Lesser-Known Facts About Soundarya Sharma
Soundarya is a vegan.
She has a very huge fan following on various social media platforms.
Her first series "Raktanchal" has been awarded the title of Best Debut actress at Jharkhand International Film Festival.
She is fond of dogs.
She is avid in car racing and theater.
Soundarya's acting in the movie "Ranchi Diaries" was so much appreciated which lead to her role nomination for the Best Female Debut at Zee Cine Awards.
Check Out More:
Vacation In Nashik! Best Places To Visit In 2022
Ladakh To Host India's First Pangong Frozen Lake Marathon