Suhana Khan Dazzles In Black And Pink In Dubai Event Throwbacks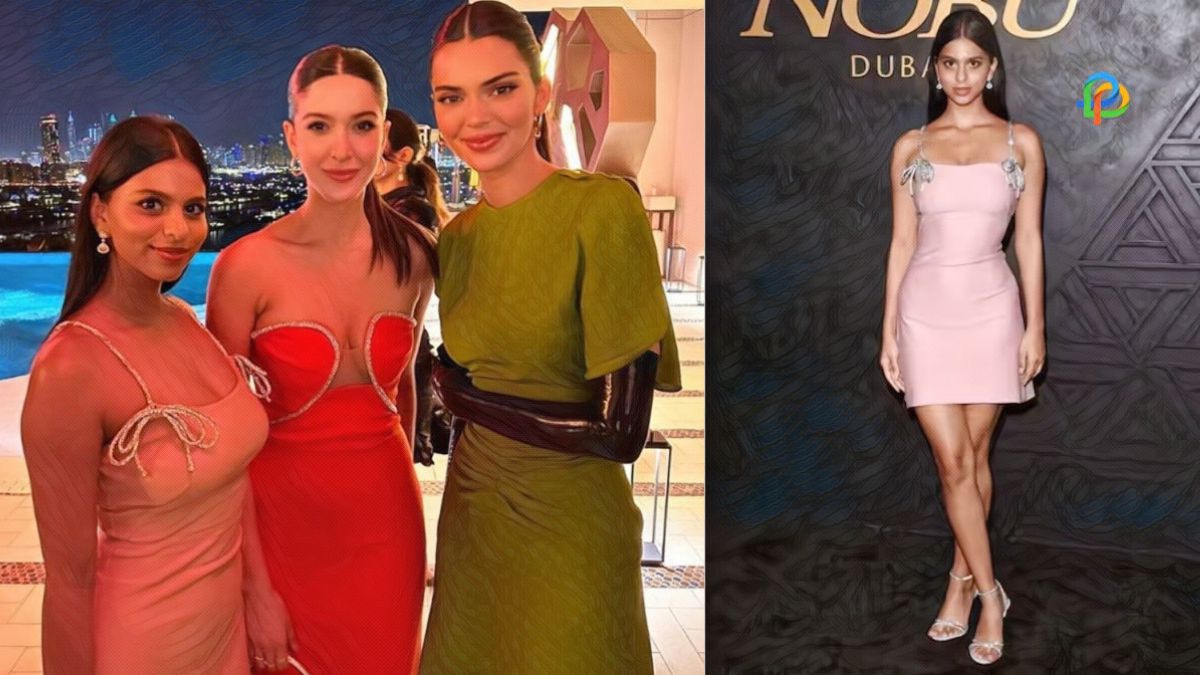 Suhana Khan is all set to remark on her presence- be it acting-wise or beauty-wise! She never lets us think otherwise and proves to be the daughter of Suhana Khan! This time she was seen in Dubai event throwbacks where we spotted the pretty lady in dazzling black and pink!
If you are to take fashion tips from anyone, it has to be Suhana khan. Apart from her hourglass figure, and beauty, she looks surreal in every attire! From Indian to western wear- she rocks the world like nobody else in Bollywood!
Suhana Khan recently shared some of the photos from her outing in Dubai- Gauri Khan (Shahrukh khan's wife and Suhana khan's mother) accompanied her in the events. The pretty duo of mother and daughter looked stunning at the Dubai party. They returned to Mumbai on Sunday only after attending the same.
Thanks to the social media platform Instagram, we got to see Suhana khan's stunning photos! The actress shared her photos from the event along with Gauri Khan at the event in Dubai. Fashion was set to a different level just after Suhana khan uploaded the photos and made us go aww!
Mother-daughter duo looked amazing at the party and they were glittering gems! Both of them looked amazing and returned to Mumbai on Sunday.
Suhana Khan In Dubai?
Suhana Khan was spotted at an event for a hotel launch party with her mother Gauri khan. This event launch was in Dubai- the mother-daughter duo looked amazing and surreal in stunning attire.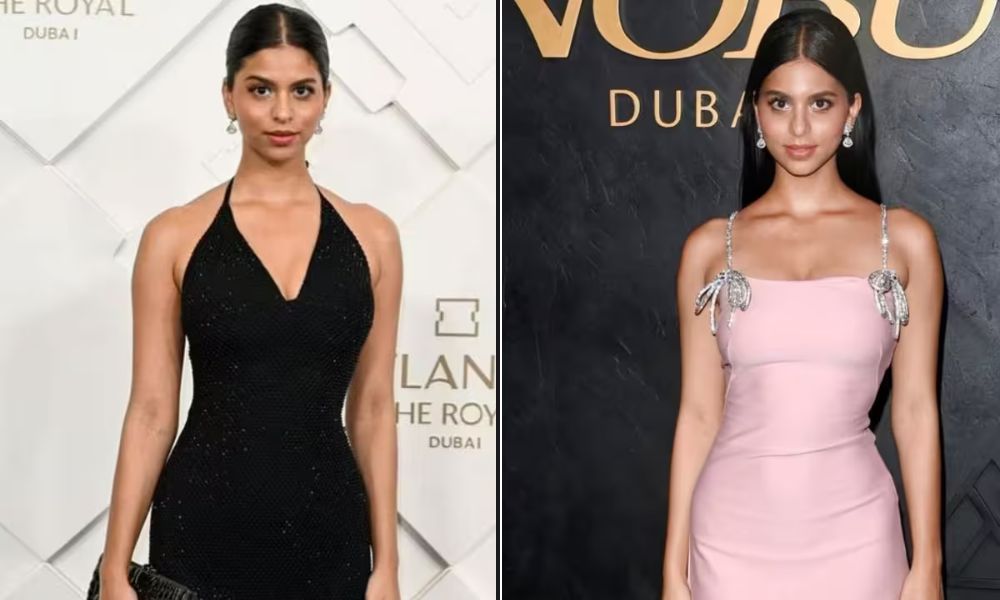 Suhana khan wore a cute yet hot pink dress and Gauri khan was dolled up in a long black gown. We also spotted Shanaya Kapoor along with Suhana Khan- as we know they both are bffs! She was a part of the launch party as well and returned to Mumbai on Sunday. They returned to the city in the evening and later Suhana Khan shared some of the photos from the event.
This made us witness all her moments in Dubai- thanks to her Instagram handle! Some of the photos were shared and she simply captioned them with a heart emoticon. Also, she thanked the hotel and management who welcomed and hosted them as guests in Dubai!
Talking about her hot and pretty photographs, Suhana Khan was shown posing in a black gown along with a matching clutch- her look looked surreal and stunning! This event was hosted for a hotel launch and she was launched at a blue carpet event- Suhana Khan's hair was tied in a neat bun that looked amazing. Along with the hairstyle she also wore a set of drop earrings and completed the look like anything.
Many more photos were shared, and the last was Suhana Khan in the pink dress where her hair was untied and she looked amazing. Other photographs included Shanaya Kapoor and Gauri Khan in stunning dresses and gowns. You go a long way Suhana khan!
Read More:
Vijay Shekhar Sharma: Successful Story Of The CEO Of Paytm!
Explore The Stunning Views Of The Himalayas At Kausani!