Taimur Ali Khan & Jehangir Ali Khan Look Like 'Munchkins' In New Holiday Photos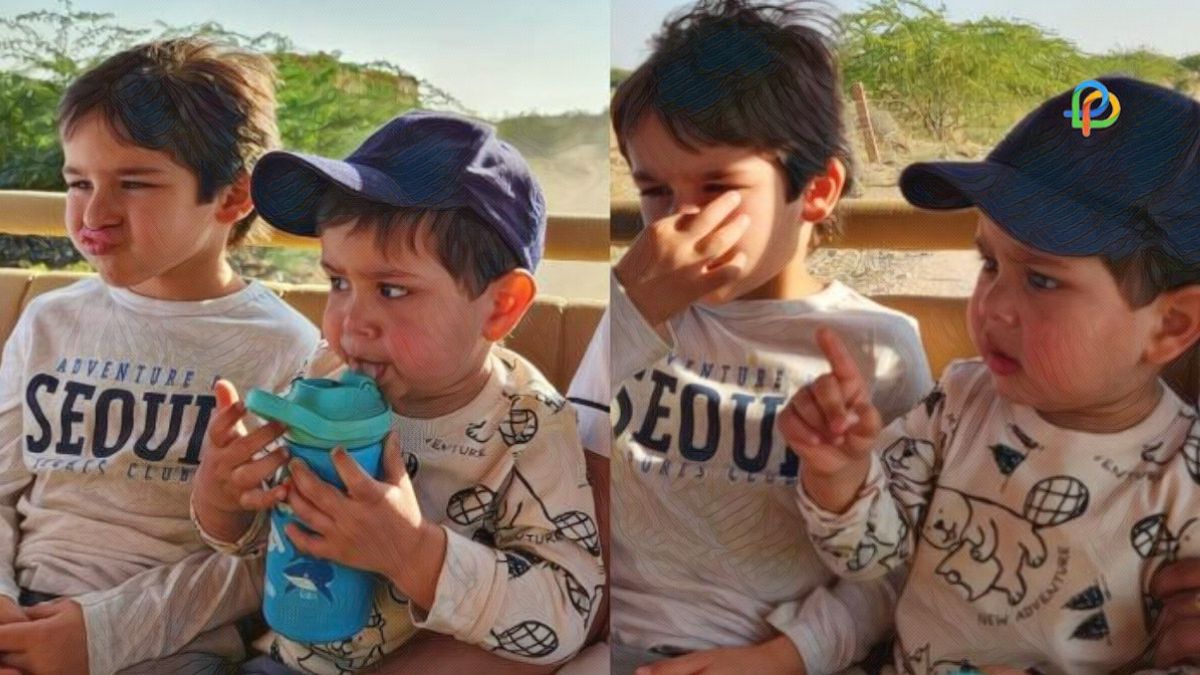 If there is anything cutesy in Bollywood, it's the kids of B Town! Recently, photos of Taimur Ali and Jehangir Ali Khan were circulated all over the internet. They both looked adorable and little munchkins that you cannot miss! The Khan Royal family went on a holiday where the families celebrated a little before the Christmas getaway.
Taimur and Jehangir Ali khan looked so adorable in photos that made people go aww! Kareena Kapoor and Saif Ali Khan made sure to dress their kids the best in times like vacations!
What Was This Vacation About?
Saif Ali Khan's sister Saba Ali Khan recently took to her social media handle and shared a plethora of family photos. All the photos were aww where we saw little babies cutely having fun around the vacation. Here, we couldn't help but notice the adorable faces of Taimur and Jahangir Ali Khan. She shared many of her nephew's photos and they all were amazing.
The holiday was in Rajasthan where the Pataudi family celebrated Sharmila Tagore's 78th anniversary. It was a decent holiday in Jaisalmer where the photos were taken and the golden era actress celebrated her 78th birthday. It was a family vacation where the whole Pataudi family was out and about.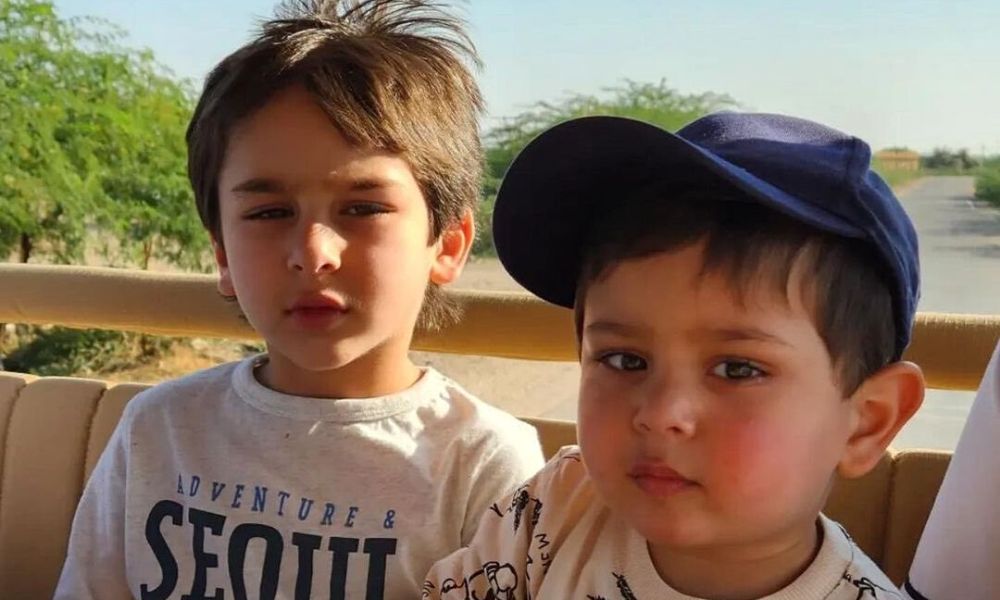 The tour photos were shared by Saba Ali Khan and we couldn't help but notice the Khan babies. Saif Ali Khan's two other younger sons- Taimur and Jahangir are from Kareena Kapoor Khan (his second wife).
Saba Ali Khan explains all the photos in which she shared the adorable photos of the kids. The kids were twinning in white and enjoying a ride in Jaisalmer, Rajasthan. Each photo was nicely explained by Saif Ali Khan's sister where she captioned- My munchkins. Her beautiful bond with the kids was explained throughout. How she was telling them to spot animals and the kids were looking outside. Later it was Jejaan who was looking at camels and goats nearby. Taimur was acting cool but was cute throughout. It was beautiful to see the cuteness dosage they gave to Saba Ali Khan's social media handle!
These kids are so adorable that they can make anyone smile. In fact, they act nice and pose in front of paps as well! Talking about Saif Ali Khan and Soha Ali Khan, both are well-known faces of the Bollywood industry. While Saba Ali Khan always remained private. She is a jewelry designer and a custodian of Waqf properties in India (Bhopal).
Although she's private about her life but makes sure to share photos of the royal family. We see them often via her social media handle Instagram. Her social media has priceless photos of Kareena, Saif, Taimur, Sharmila Tagore, Jehangir, Sara Ali Khan, and Ibrahim Ali Khan.
Saif Ali Khan had a first wife- Amrita Singh who was separated from the former in 2004. The couple has 2 children- Sara Ali Khan and Ibrahim Ali Khan. We already know about Sara and her work in the industry, and Ibrahim is soon to get launched in the same!
Read More:
Shahrukh Khan Is The Only Indian On Empire's 50 Greatest Actors List
Destinations To Visit & Things To Do In Kasauli | Himachal!