Ranveer Singh, Alia Bhatt Hail Rohan Shrestha's Photoshoot With Messi!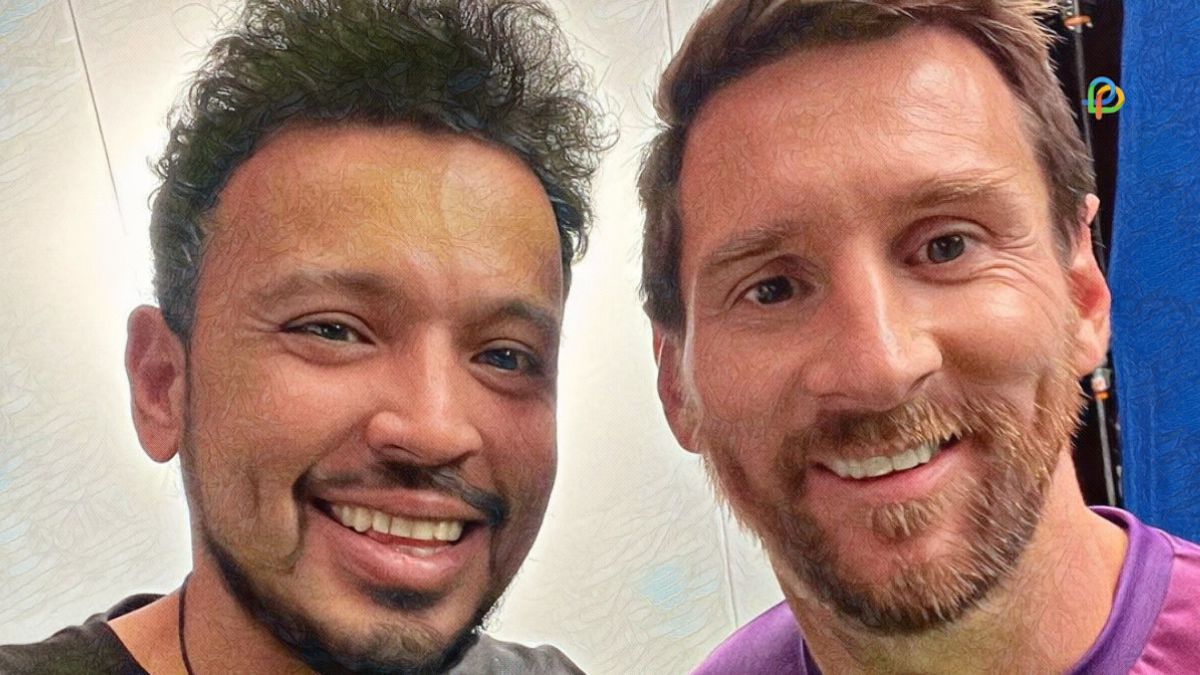 Lionel Messi, the world's football star is loved by everyone, regardless of the nation. This sports player is not only the best at what he does but is also a kind-hearted person. So it is no surprise that everyone dreams of getting a selfie with Messi. The same dream of a well-known photographer came to reality.
That's right, Rohan Shrestha; who is known to capture stunning pictures of all the Bollywood celebrities met Lionel Messi and got a picture clicked! As the entire world is celebrating the amazing win of the FIFA World Cup 2022 by Argentina, Shrestha took to his Instagram and informed everyone that he has captured Messi through the lens.
Recalling this lifetime experience, photographer Rohan shared the pictures on Instagram and shared the story. He said that whenever people asked him the one person he would do anything to capture, it was always Messi for him. he has been a fan of Barca since 1999 and for Rohan Shrestha, Messi is not only the world champion, GOAT, or a footballer but he is much more than that. He is the La Masia boy and someone who has given Rohan a lifetime of happy memories.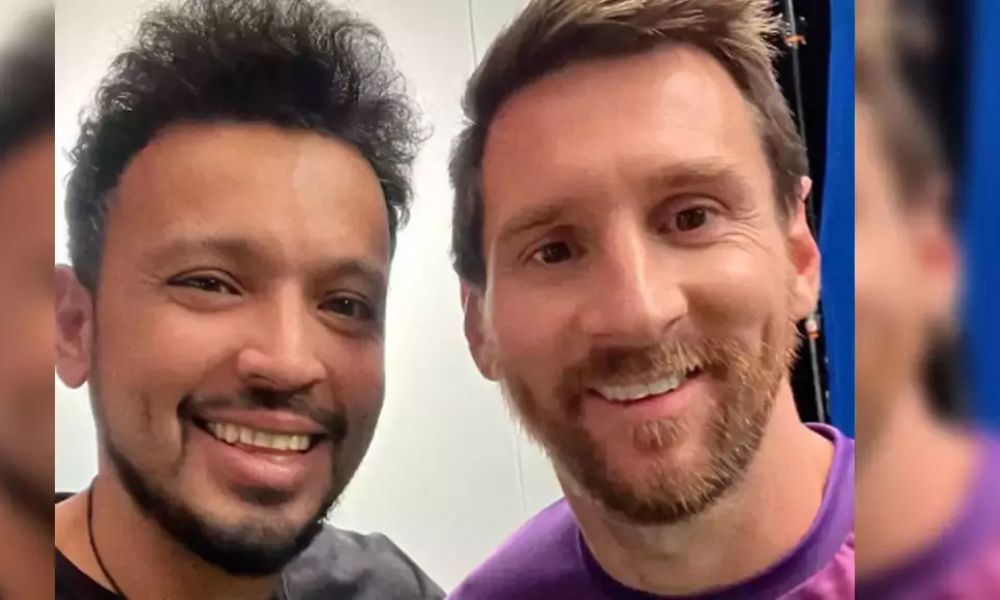 Sharing his memory of when the photograph happened, Rohan said that before he captured his hero, there was too much nervousness; even about what to wear for the shoot. He even confessed to wondering what he should say about his obsession with Messi or that he is a Barca fan. Talking in the third person, Rohan asked himself to be professional and not don't divert from work. Rohan said that his hands were shaking the entire time and he called up his close ones to calm down. The entire shoot was a smooth ride and Messi's team told him that Rohan is a huge fan. That's when Messi came over to him and gave him a hug.
Concluding the caption, Rohan Shrestha shared that the images were captured more than a month ago and all his friends were asking why they are still not online. To that, Rohan said that he would wait for his idol to win the FIFA Cup. Rohan even attended the final match and felt extremely fortunate watching Lionel Messi lift the cup.
As Rohan Shrestha shared this emotional phase, many Bollywood celebrities reacted to this post, including Ranveer Singh, Alia Bhatt, Parineeti Chopra, Ileana D'cruz, and Rashmika Mandana. Everyone was so happy that the photographer got to live his dream and even got a selfie! Mira Kapoor and Pooja Hedge also reacted to the pictures.
Rohan Shrestha, the beloved photographer of Bollywood earlier grabbed the headlines for his breakup with Bollywood diva Shraddha Kapoor. According to the sources, the two were dating for approximately 4 years before they parted ways. The two have been friends since childhood and were really close. Whether they are still dating or not remains a mystery but we wish both of them love and luck!
Read More:
Destinations To Visit & Things To Do In Kasauli | Himachal!
Shahrukh Khan Is The Only Indian On Empire's 50 Greatest Actors List