Chaitra H G- Popular Indian Playback Singer Biography!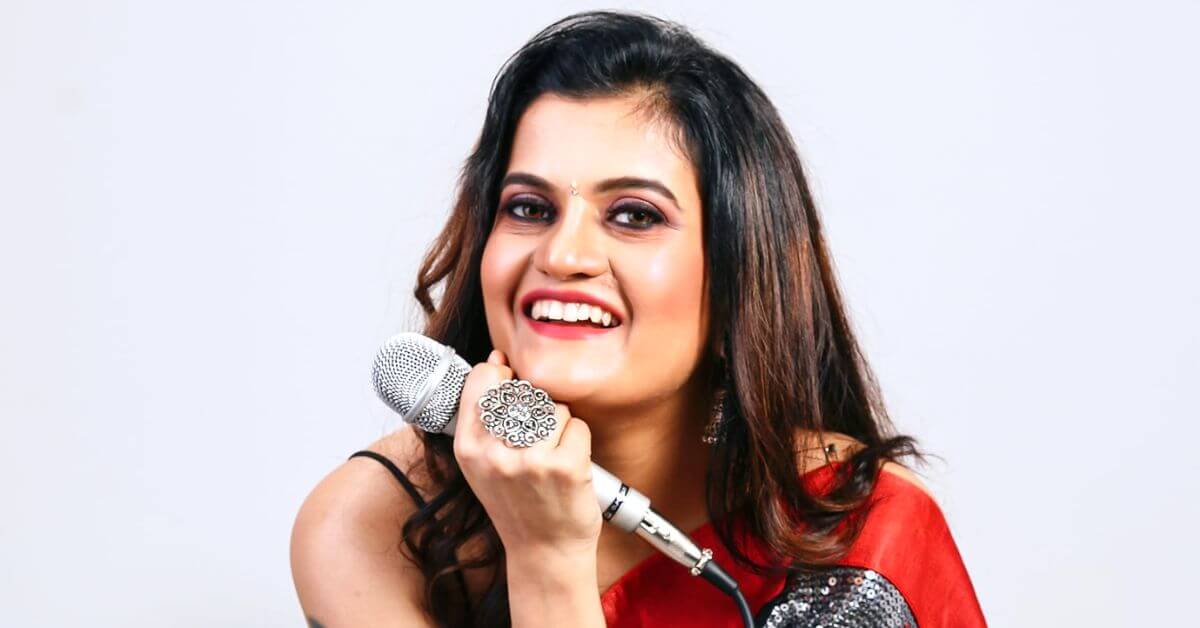 Chaitra H G is an Indian playback singer from the South Indian state of Karnataka. She has tried her luck in various languages as a singer. The Kannada, Malayalam, Tamil, and Telugu film industries have heard the signature singing style of Chaitra.
Chaitra H G has an unconventional vocal style which helps her songs get identified irrespective of language. Chaitra has been chosen by many mainstream music directors to render their compositions.
As the records available to date, the singer has almost sung 1000+ songs in various south Indian languages.
Who Is Chaitra H G?
Apart from Chaitra H G's active participation in the movie industry, she is also a happening figure in stage singing. She is fond of refining and practicing her skills by doing frequent concerts in Hindustani classical music.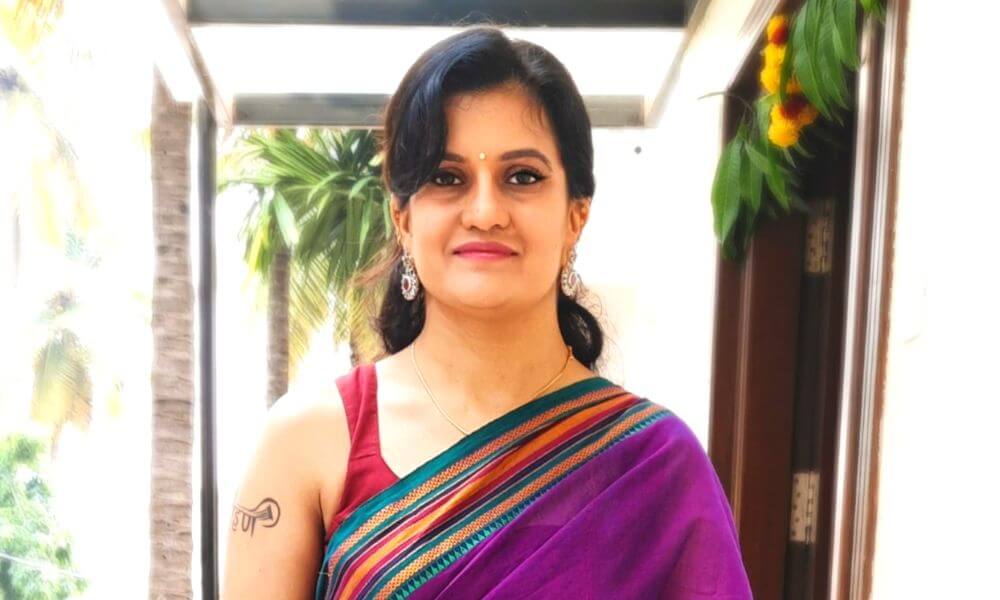 Chaitra H G's style in singing the devotional songs is also praiseworthy. Chaitra performs such devotional Hindustani Classical Music concerts often in the company of her sibling. Chaitra started developing her taste in music at a very young age.
That is why the renderings she offered in her youth becomes excellent versions of her own career. Apart from singing, She has also been in the popular media and reinforcing her acceptability among the audience.
Being a performer she is often found in international programs and events. She is a cute little appearance on stage physically but her mind-blowing vocals have the wavelength of penetrating the hearts of millions of audiences.
Chaitra H G Physical Status
Chaitra H G is 5 feet and 3 inches in height perfectly complementing her innate cuteness. Being a South Indian she has got the typical black eye color and hair color. But often in performances and stage shows.
She has turned up with color-treated hair which transformed her overall outlook.
Chaitra H G Biography
Chaitra H G is born in the South Indian metropolitan city of Bangalore in the state of Karnataka. Her birth date according to the sources is 18th June 1984. The birth date makes her a Gemini in the zodiac.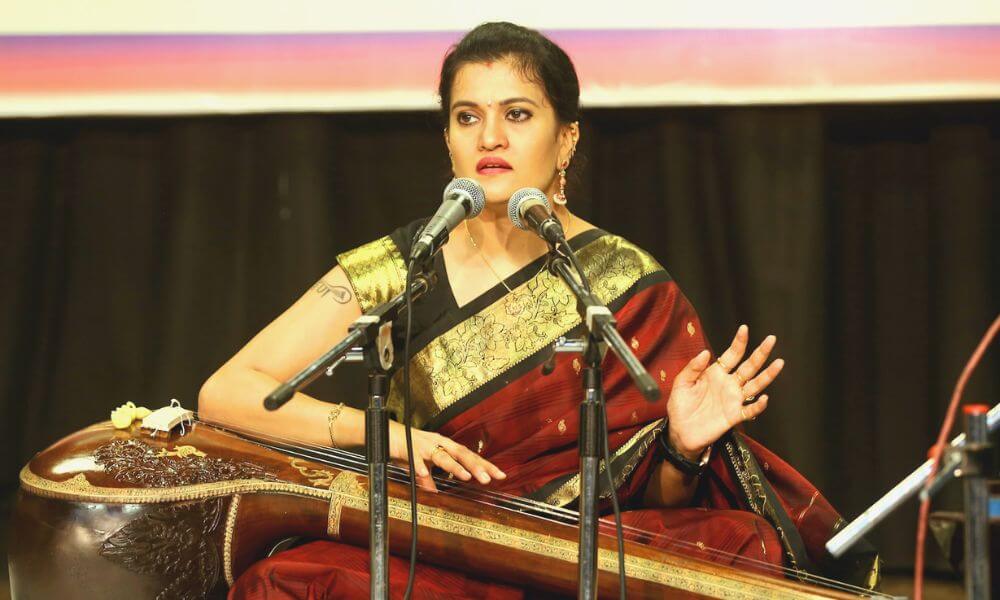 Chaitra H G is now running in her late 30's, precisely Chaitra is 38 years as of November 2022. Even if she has a virtuoso in singing, her official qualification identifies her as an Engineering graduate.
Chaitra H G Career
Chaitra H G's major profession is being a playback singer. But her vibrant personality has proved her flexibility in carrying out the profession of a stage performer also. That is why she is constantly invited to stage shows abroad.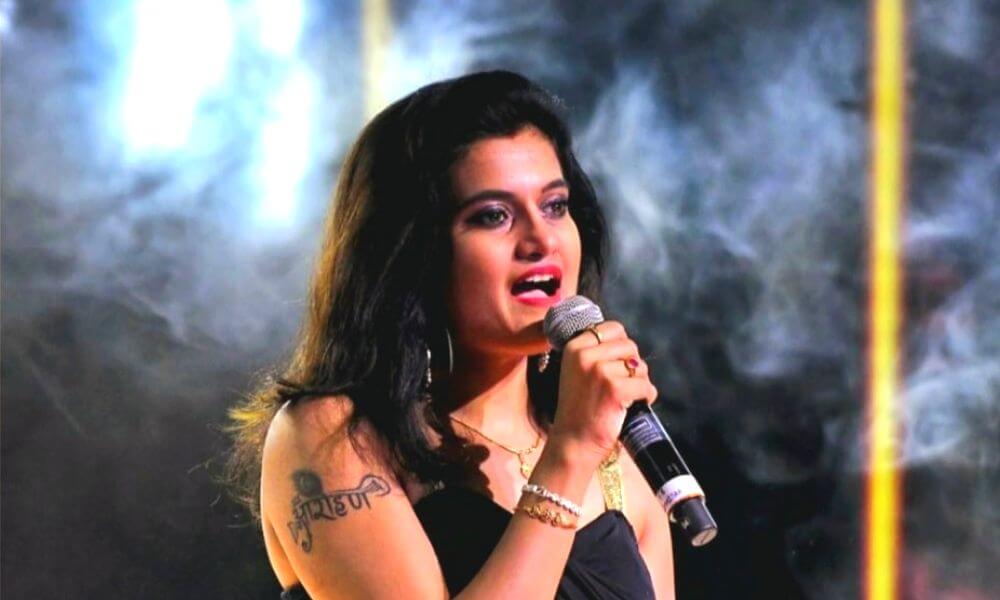 Chaitra H G's entertaining skills on the stage are quite exemplary. This entertainer switches her mode entirely when she is indulged in the profession of a Hindustani Classical Music concert artist.
She has also got a golden career history of being in the profession of a classical singer. Apart from all these, anchoring for shows is also the cup of tea for this versatile talent. She earns primarily through singing for films of various languages.
Since Chaitra H G is engaged in a variety of professions, obviously she might be earning from a variety of sources. International stage performances are certainly a good source of income. Being an anchor is a highly-paid job even though it is not a stable source of income.
Performing classical music concerts can also bring decent revenue that adds up to her income of her. With her celebrity status, she has also been doing several brand endorsements to generate additional income.
Chaitra H G has also participated in TV shows such as Big Boss diversifying the channels of her income. She has revealed herself as an extremely sensitive and emotional person in many of her interviews.
The singer has also certified in gymnastics a domain that stands entirely different from her singing career. She is also professionally trained in fencing making her a bold and resilient lady with extraordinarily fine arts skills.
Chaitra H G is fond of the color black and is often spotted wearing elegant and stunning black attires in many shows and programs. Cooking and traveling make the singer happy during her leisure time.
Chaitra H G Source Of Income
The singer Chaitra H G crossed the biggest achievement to have singed 1000+ songs in her career spanning 23 years. This milestone had been newsworthy and brought media attention to this singer for a while.
This is something even the major celebrity singers could not yet achieve in their careers. When she did a solo music album, She attempted to recreate the song Purandaradasa with a classical touch and style.
This caused many constructive and destructive criticisms to shower upon the singer. But Chaitra H G was determined enough to render the song in the way she planned and was quite confident about proving herself.
Chaitra H G Education
Chaitra H G has quite a different educational history considering her active career as a playback singer, stage performer, and concert singer. We can't find anything relevant about her elementary or secondary education.
Chaitra H G's interviews and disclosures do not give a clue about such things. But every record clearly mentions her professional education. She has got a bachelor's degree in Engineering. She gained this degree from the Dayananda Sagar College of Engineering in Bangalore.
Since her hometown is Bangalore, a city with numerous professional colleges in every nook and corner, she didn't have to move to a different city to pursue her higher studies.
Chaitra H G Family
Chaitra H G is born into a family of celebrity musicians which made her growth as a playback quite easy and obvious. She is the daughter of the renowned Tabla player, H S Gopinath. Her father has also got a remarkable career history in singing Hindustani Classical music.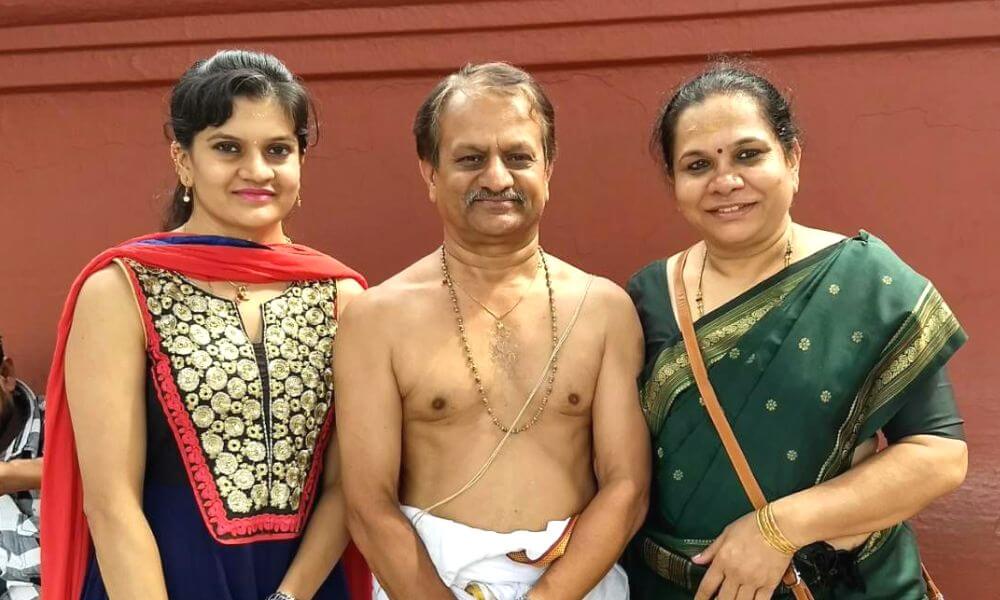 Chaitra H G's brother H G Chaithanya is also a stage performer, especially in concerts. Chaithanya and Chaitra were born together to their parents as twins. Sandhya Gopi is the mother of the singer.
Even if She has crossed the stereotypical Indian age for getting married, she is still single.
Chaitra H G Relationship
Chaitra H G has not been in any relationships as known to the media. The celebrity has not yet revealed her dating status or any crush she had in her entire life. She has also never disclosed whether she has got any plans to get married or commit to any relationships sooner or later.
Read More:
Alia Bhatt Makes Her 1st Appearance After Delivery!
Deepika Padukone's Cryptic Post, Ranveer Singh Comment!