Papon Biography! Interesting Unknown Facts!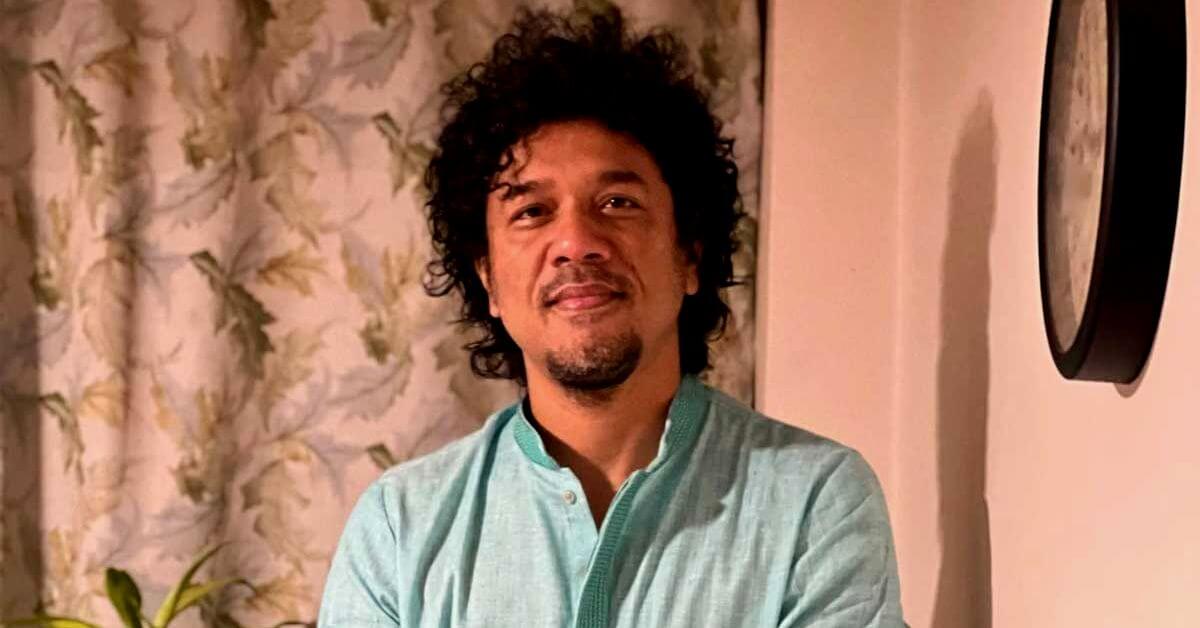 Angaraag Mahanta, popularly known by his stage name Papon is a playback singer, songwriter, and record producer hailing from Assam, India. He is also the founder and the lead singer of 'Papon and The East India Company, a folk-fusion band.
Apart from singing in Assamese, Papon has delivered many hit songs in other regional languages such as Hindi, Tamil, Bengali, and Marathi.
Who Is Papon?
Papon is a trained singer who has undergone training in Indian classical music, devotional, and folk music from Assam.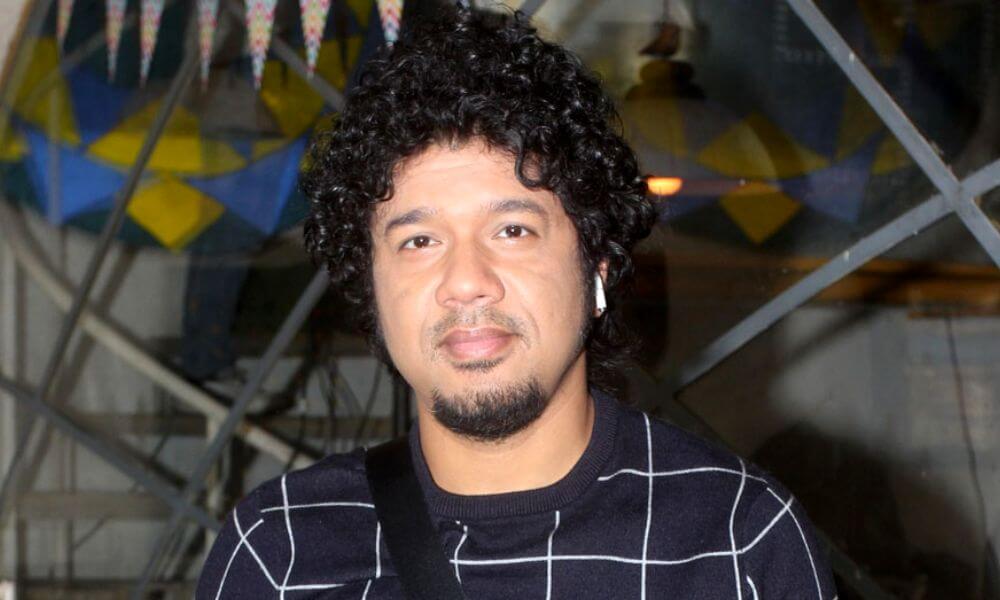 The singer has a huge fan following with a whopping 1.4 million followers on Facebook and 9.86 lakh subscribers on YouTube.
Papon Physical Status
Height – 5 feet 10 inches
Weight – 70 kg
Eye color – Black
Hair color – Black
Birthplace – Nagaon, Assam
Zodiac sign – Sagittarius
Age – 46
Qualifications – Dropped out in the 3rd year of college
Papon Key Facts
During the time of the Covid-19 pandemic, Papon extended his help to the needy by starting a helpline, in association with an NGO.
Papon is an avid art and nature lover.
In the fourth season of 'The Dewarists', the singer joined hands with Shantanu Moitra and came up with 'O Megh', a song inspired by Rabindranath Tagore's poem of the same name.
In August 2016, Red Bull came up with a seven-part documentary web series titled "Hometown Heroes,". It was based on Papon's life, his youth, and his rising career.
In 2013, Papon was the person behind the theme song for MTV Roadies X: Battle for Glory – "Jajabor".
The singer, in association with musicians Kartik Das Baul and Anushree, produced a song and performed it at the finale of 'Bigg Boss Bangla', the Bengali version of the reality show Bigg Boss.
Papon Net Worth
Papon's main source of income comes from his multiple roles as a singer, composer, and songwriter.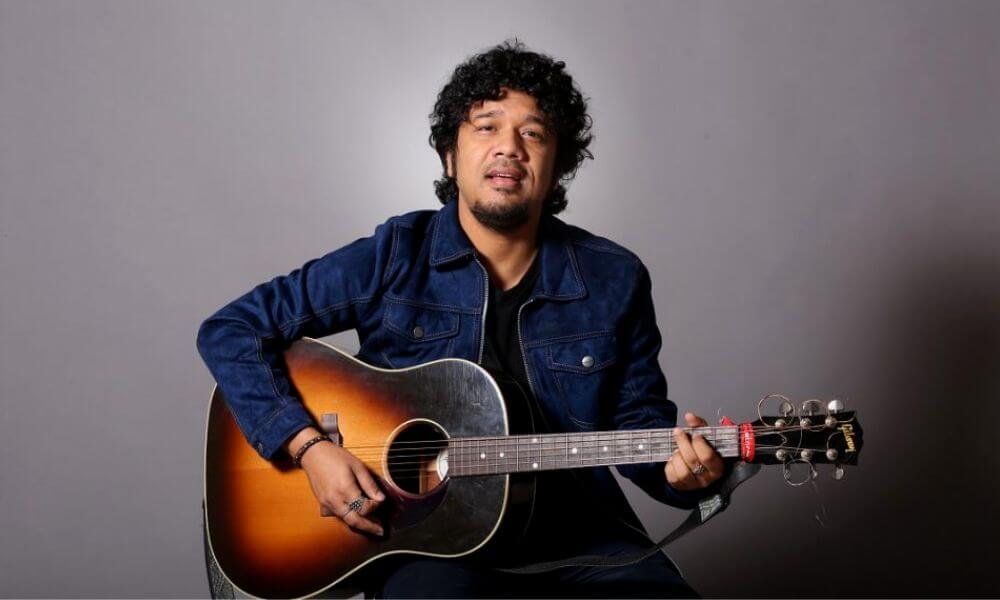 The Indian playback singer and composer Papon net worth is $ 185K and his income from YouTube is approximately $ 1.21 per 1000 views.
Papon Career
In 1998, Papon took the first step in his musical career by lending voice for the Assamese song "Nasaba Sokule" from the album Snigdha Junak. In 2004, his first album 'Junaki Raati' was released.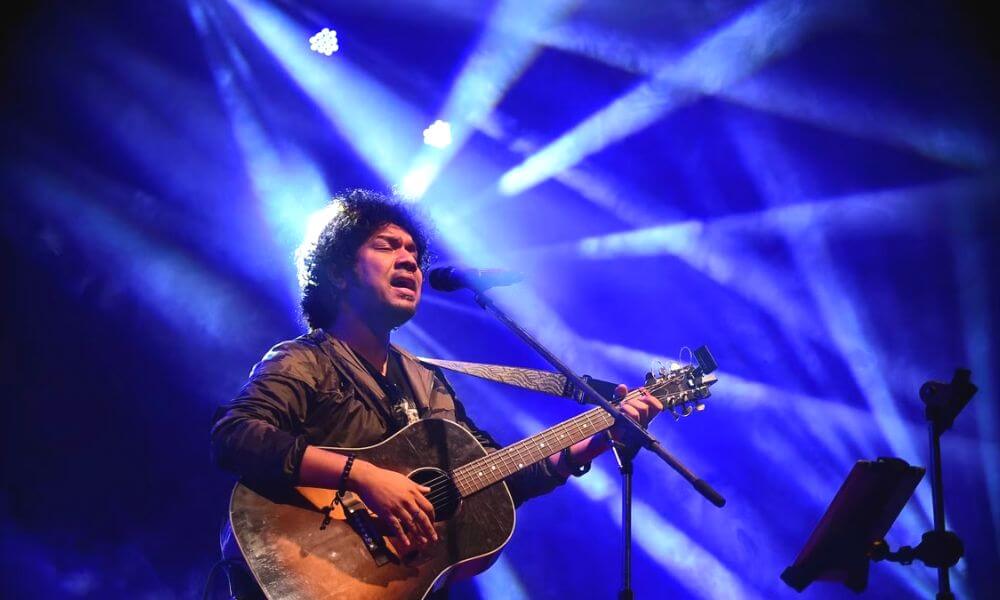 Papon made his entry into Bollywood in 2006, with the song "Om mantra" from the movie 'Strings – bound by faith'. In 2011, he delivered his first hit song in Bollywood, "Jiyein Kyun" from the movie Dum Maro Dum.
The other remarkable performances by Papon in 2014 include the song "Lakeerein", a poem by Gulzar from the movie Kya Dilli Kya Lahore, and "Sun RI Bavli", a song from the movie Lakshmi directed by Nagesh Kukunoor.
The other memorable Bollywood songs from the singer are the superhit "Moh moh ke dhage" for the film Dum Laga Ke Haisha, "Humnava" from Hamari Adhuri Kahani, and "Buleya" from Sultan.
2007 saw the birth of ' Papon and The East India Company, an electronic-folk-fusion band formed by Papon. Apart from Papon, the seven-member band comprises other artists Brin Desai, Hameem Kader, Jinti, Kirti, Dipu, and Tanmay.
The band has delivered live performances at functions of international repute such as the SAARC Music Band Festival in New Delhi, Sutasi in Singapore, the Eastwind Festival, and the Kovalam Literary Festival.
Papon has also collaborated with several leading brands in the industry. It includes albums he did in association with Times Music, the Indian leg of the show Coke Studio @ MTV, and appearances on Star world India.
Papon Education
Papon completed his schooling at Kendriya Vidyalaya and Nagaon at Assam. Initially, he came to Delhi with the plans of pursuing a course in architecture. However, he did not find it interesting and went to join the graduate course in English (Hons) at Ramjas College, Delhi.
Though Papon got admission there, he switched to Motilal Nehru College, South Delhi as all his friends were at South Delhi. However, he dropped out from there also and thus could not complete his college education.
Papon Family
Born on 24 November 1975, Papon hails from a family of musicians. His father, Khagen Mahanta, popularly known as the King of Bihu was a famous Assamese singer and made significant contributions to popularising Assamese folk music.
Papon's mother Archana Mahanta was also a famous folk singer of Assam. The husband-wife duo has jointly delivered many hit onstage performances. He also has a sister by the name Kingkini Mahanta.
Papon is married to Shweta Mishra Mahanta. The couple has a son by the name of Puhor Mahanta and a daughter, Parijaat Mahanta.
Papon Controversies
In 2018, Papon was embroiled in a controversy following allegations of inappropriately kissing a minor girl. At that point in time, the singer was donning the role of both a judge and a mentor in The Voice India Kids, an Indian singing reality show.
During the Facebook live streaming from Papon's own page, the singer was seen applying Holi colors on an 11-year-old girl contestant during the Holi celebrations. The video soon went viral on social media with rumors abuzz that Papon was kissing the girl.
Subsequently, Runa Bhuyan, a Supreme court lawyer filed a complaint against the singer under the POCSO ( Protection of Children from Sexual Offences) Act. A police case was also filed against the singer.
Papon, on his social media handles, soon came up with a post explaining his innocence. He denied all the allegations stating that it was just a case of faulty camera angles and not a case of misbehavior as reported.
With deep pain, the singer went on to add that both his and the girl's families are destroyed forever just because people have jumped to conclusions. The minor girl's parents also denied the allegations stating that Papon was just showing fatherly love.
There was no kissing involved. Following the allegations, Papon also quit his role as judge of that reality show. Later, the court of law freed Papon of all the charges stating that there was no sufficient evidence against the singer.
That it was just a case that arose due to a mistake of fact.
Read More:
Shah Rukh Khan Grooves To Chaiyya Chaiyya At SRK Day Event!
Brodha V, Famous Hip-hop Artist Biography!