Brodha V, Famous Hip-hop Artist Biography!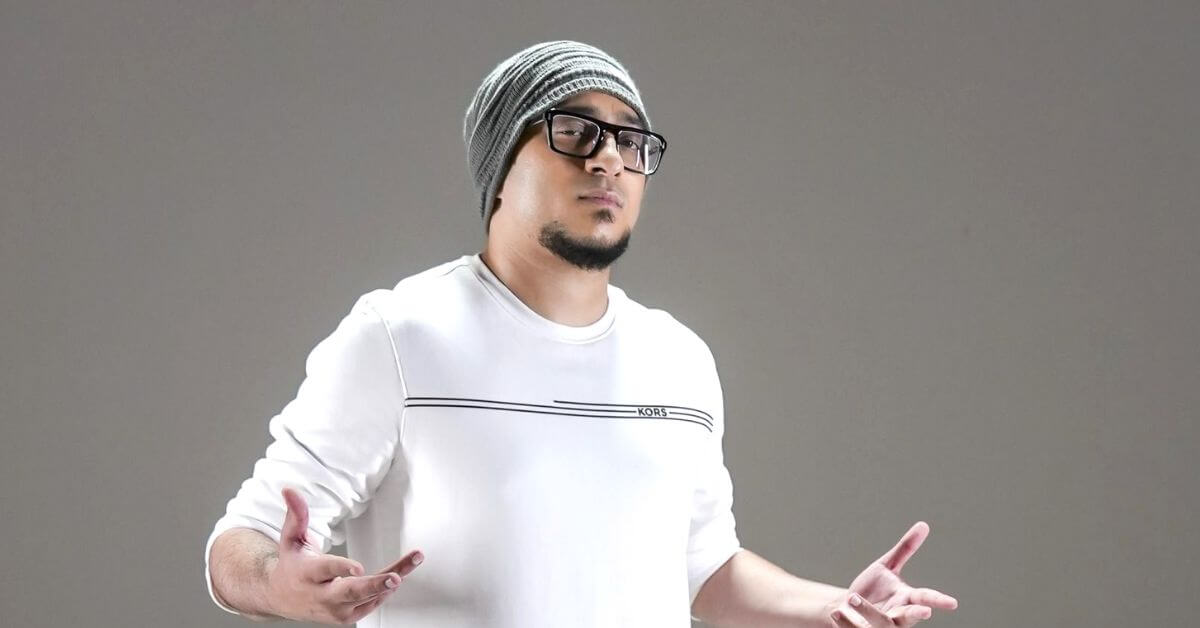 Vighnesh Shivanand, popularly known by the name Brodha V, is an Indian rapper, hip-hop artist, lyricist, and music producer based out of Bengaluru. Born on 27 March 1990 in Kanchipuram, Tamil Nadu, he started his rapping career at the early age of 18.
Brodha V soon shot to fame as he developed his own style of adding a Carnatic touch to rap. One more aspect that makes him stand out from the rest is his unique blend of fusion hip-hop.
Who Is Brodha V?
Some of the chartbuster songs of Brodha V include Aathma Raama, Vainko, Aigiri Nandini, Way Too Easy, and Vaishnava Jana To. Termed by Storypick as "one of the best rappers in the country".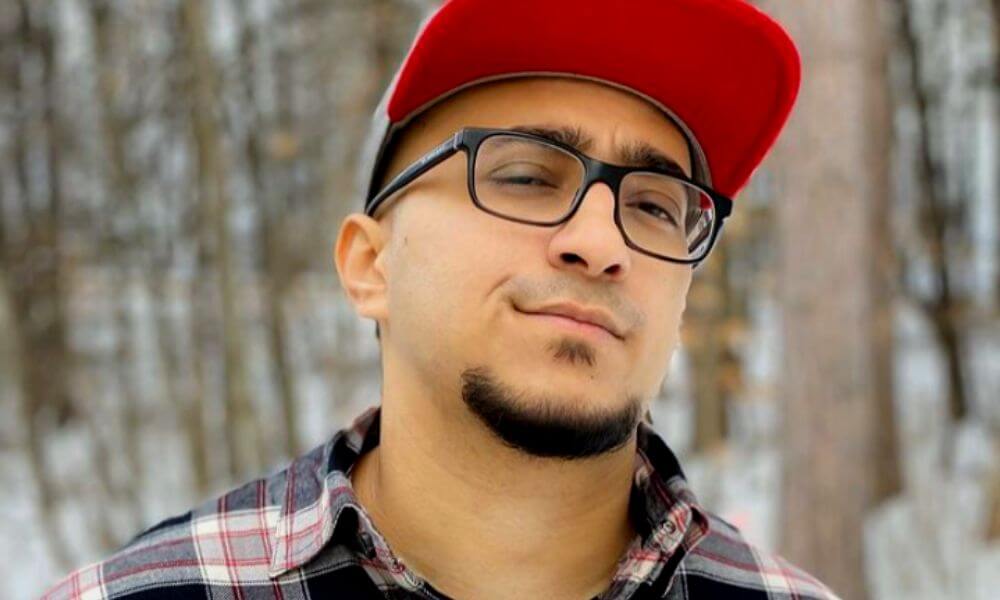 Brodha V has also secured a spot in ScoopWhoop's list of the top ten Indian hip-hop artists who deserve more recognition. He has a huge fan following on social media with a whopping 7.03 lakh subscribers on YouTube and 1,79,000 followers on Instagram.
Brodha V Physical Status
Height – 5'6"
Weight – 60 Kg
Eye color – Black
Hair color – Black
Birthplace – Kanchipuram, India
Zodiac sign – Aries
Age – 32
Qualifications – Degree in recording arts and digital filmmaking from SAE
Brodha V Key Facts
The stupidest rumour Brodha V has ever heard about himself is that he has moved to the US for good.
In his first show ever, Brodha V performed in front of just 10 people. This event happened at Kyra, Bangalore.
Hisworst nightmare is losing his own voice or hearing.
The singer owns about 15 pairs of shoes.
His entire studio setup can be found in his bedroom. The reason is that he gets a lot of ideas once he is asleep.
Brodha V is not good at cooking.
One headline that Brodha V would like to see is him winning the Grammy award for Best Rap Album.
In 2018, Brodha V got the opportunity to perform at the Music Matters Festival in Singapore.
Brodha V Net Worth
Brodha V makes money from his rap performances, singing in movies, and social media platforms.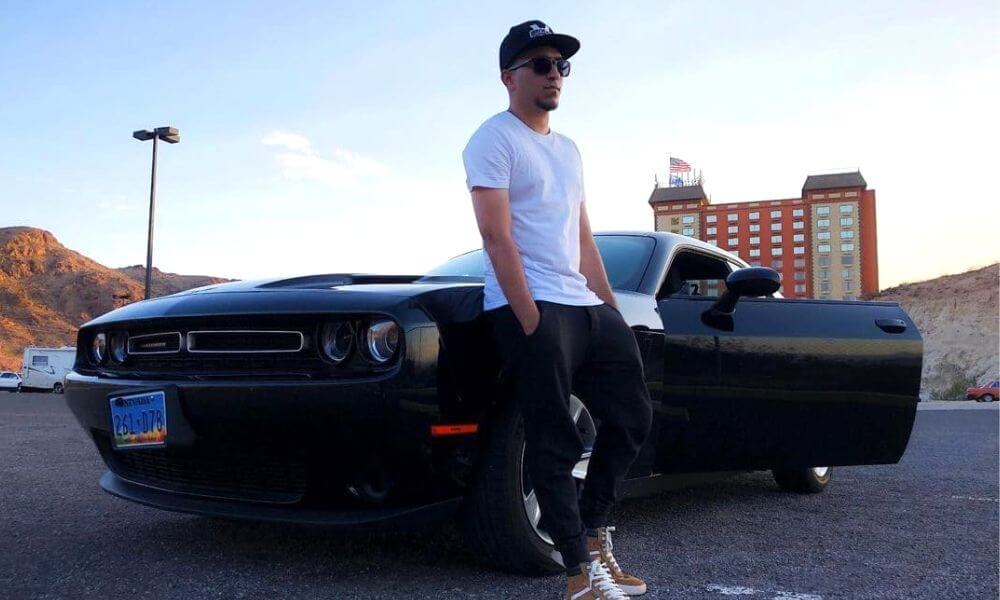 It is estimated that Brodha V net worth is around $ 125K.
Brodha V Career
Brodha V ventured into rapping at the early age of 18. In 2008, he participated in rap battles on Orkut, a social media platform owned by Google. The platform was 'Insignia Rap Combat', an Orkut forum started by two Delhi-based rappers, Speed Ice, and D'Brassic.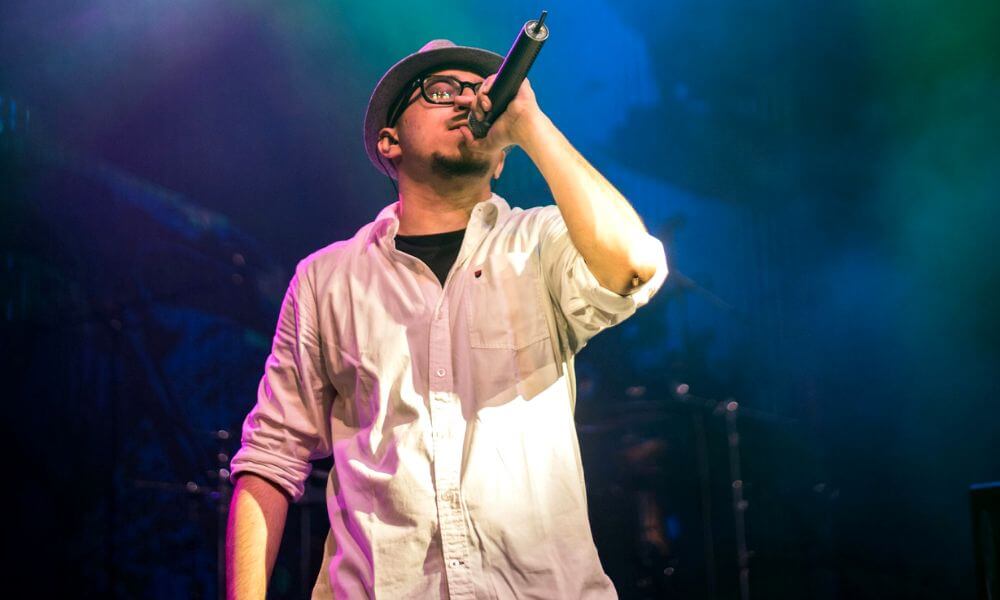 In 2008, Brodha joined hands with rappers Smokey the Ghost and Big Nikk. It led to the birth of Machas With Attitude (MWA), a hip-hop band. The trio's effort proved fruitful and they went on to win the Radio City Freedom Award.
They also got an opportunity to meet Vishal Dadlani, the famous Bollywood singer and music composer. This meeting paved the way for the music trio to work in Chennai Express, the blockbuster movie.
Finally "Ready Steady Po", the hit song was born. However, the trio parted ways in 2013 to pursue independent careers. After developing a unique style, Brodha began to start composing songs on his own.
In 2011, the singer came up with Deathpunch, a mixtape that had a limited release. It helped him gain popularity among the hip hop lovers and music fraternity in South India. "On My Own", his next single was released in 2012.
It was followed by "Aathma Raama" in the same year and "After Party" in 2013. His contributions as a solo artist include associating with music director Anirudh Ravichander for the song "Shake That" in the Tamil movie Kaaki Sattai.
Later, "Anu Aunty – The Engineering Anthem", a fancy parody went viral on social media. This song was the result of Brodha working along with Varun Agarwal, the Indian entrepreneur and filmmaker, and stand-up comedians Sanjay Manaktala and Sumukhi Suresh.
Brodha V also got a chance to feature in Bollywood director Zoya Akhtar's movie Gully Boy. 2019 witnessed the release of their first Kannada rap song from him. It was his rendition of the song "Maari Kannu.
Another song from Brodha that went viral instantly was "Vainko", where he worked together with Jordindian, a Youtube channel. It was followed by the "Vainko challenge". His contributions to other regional languages include;
"Flex" which features Punjabi tunes and "All Divine" features Malayalam lyrics. The singer has collaborated with many world-famous corporate brands such as OnePlus and Puma as part of brand and music promotions.
In an initiative that made a social impact, Brodha associated with artist Sanjeev Thomas and worked on a campaign to spread awareness about Congenital Heart defects using heartbeats donated by the public.
Brodha V Education
Brodha V completed his schooling at Bishop Cotton Boys' School, Bengaluru. When he was studying in 12th standard, Brodha started taking baby steps in rapping and wanted to pursue a full time career in rapping.
However, his family members opposed this idea as they did not see a bright future in him choosing rapping as a profession. They wanted him to join a course in engineering to make his life secure.
Though He joined the engineering course, he left it midway. Later, the rapper earned a degree in Recording arts and digital filmmaking from SAE.
Brodha V Family
Brodha V belongs to a Tamil family. No further details are available in the public domain about his family members.
Brodha V Controversies
In 2018, the singer stirred up controversy through his song "Shook Ones- Freestyle". In this song, he called out artists who plagiarise the content of other musicians. Brodha V also invited attention to the partiality of media exposure.
Given to artists from South India v/s North India. In July 2018, he also came up with a social media post along those lines. On both Facebook and Instagram, he posted the words " Looking at approaching controversy!
Shook Ones (Freestyle) 18-07-18!"
In 2013, Brodha V signed a contract with Sony Music India. After that, his next single, "Aigiri Nandini" was released. However, the alliance with Sony Music did not last for long. In 2015, Brodha walked out of his contract with them citing creative differences.
Read More:
Actress Rambha And Her Kids Suffer Minor Injuries In A Car Accident!
Shah Rukh Khan Turns 57, Greets Fans Outside Mumbai Home!