All About Former ICICI Bank CEO And MD Chanda Kochhar!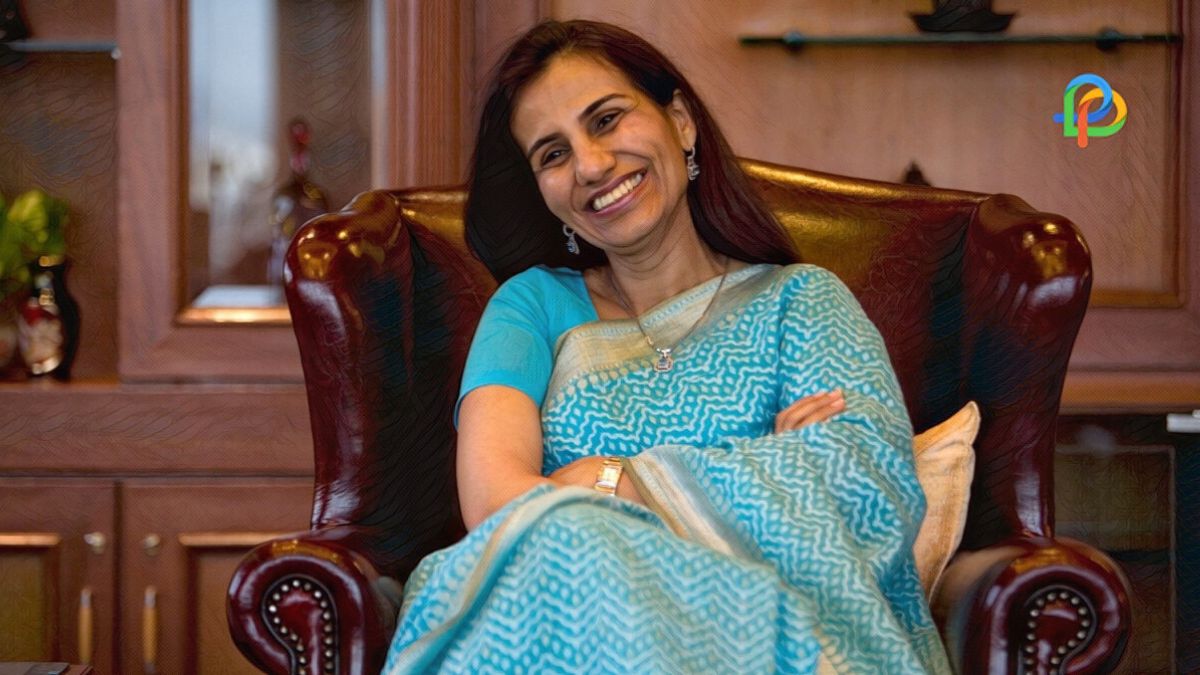 Chanda Kochhar is the former Managing Director and Chief Executive Officer of ICICI Bank, a leading private-sector bank in India. In 2018, she resigned from her position following allegations of conflicts of interest, lack of disclosures, and quid pro quo in sanctioning high-value loans to Videocon, an Indian MNC.
Subsequently, ICICI Bank fired her and this decision was later upheld by the Supreme Court of India. Chanda's major achievements include being featured in Forbes International's 'The World's 100 Most Powerful Women' list consecutively for seven years, TIME magazine's '100 Most Influential People' in the world in 2015, and receiving the Padma Bhushan, India's highest civilian award in 2011.
Physical Stats
Height – 165 cm
Weight – 55 kg
Eye color – Black
Hair color – Black
Birthplace – Jodhpur, Rajasthan, India
Zodiac sign – Scorpio
Age – 61
Qualifications – Master of management studies from Jamnalal Bajaj Institute of Management Studies
Chanda Kochhar Family
Chanda Kochhar was Born on November 17th, 1961, Chanda hails from a Hindu Sindhi family. Her father Roopchand Advani worked as a professor at an engineering college. Chanda Kochhar lost her father when she was 13 years old.
Her mother was a housewife and she has two siblings, a brother by the name Mahesh Advani who pursued engineering, and a sister who studied medicine.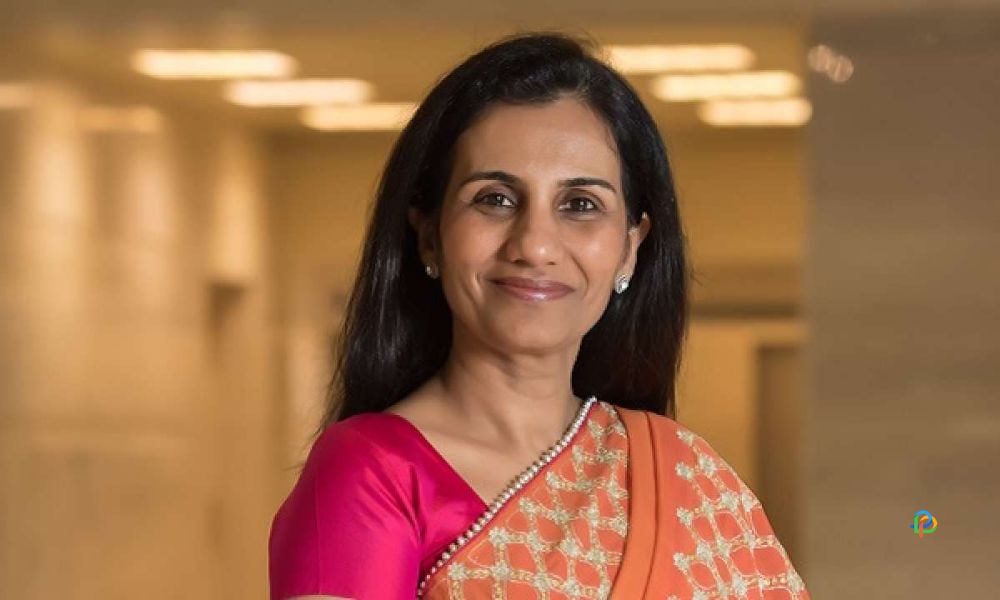 Chanda Kochhar is married to Deepak Virendra Kochhar, founder, and CEO of NuPower Renewables Pvt. Ltd. The couple has a son Arjun and a daughter Aarti.
Arjun worked as a business analyst with McKinsey & Company, the management consultancy firm in its New York office for two years. Aarti is a graduate of the University of Pennsylvania and also graduated from Harvard Business School. She is married to Aditya Kaji, her college sweetheart.
Relationships
Her Husband Deepak Kochhar was Chanda Kochhar's batchmate at Jamnalal Bajaj Institute of Management Studies (JBIMS), Bombay University.
Education
Chanda Kochhar completed her school education at St. Angela Sophia School, Jaipur. Later, in order to pursue a college education, she shifted to Mumbai. Chanda got enrolled at Jai Hind College and went on to earn a bachelor of commerce degree from the University of Mumbai.
After completing her graduation in 1982, she studied cost accountancy at the Institute of Cost Accountants of India. Later, Chanda secured a Master of management studies degree at the University of Mumbai from Jamnalal Bajaj Institute of Management Studies.
Her academic achievements include receiving the Wockhardt Gold Medal for Excellence in Management Studies and the J. N. Bose Gold Medal in Cost Accountancy.
Controversies
On December 23, 2022, Chanda and her husband Deepak were arrested by CBI for their alleged involvement in the Videocon – ICICI Bank loan case. As per the charges, during the 2009-11 period when Chanda was at the helm of affairs at ICICI Bank, six loans worth ₹ 1,875 crores were sanctioned for the Videocon Group and its associated companies.
Later, all these loans turned out to be non-performing assets (NPAs) causing a huge loss of Rs.1,730 crores to the ICICI Bank. Also, as per the statement by Enforcement Directorate, in 2019, Deepak Kochhar's NuPower Renewables received funding of ₹ 64 crores through a maze of shell companies from the Videocon group founded by Venugopal Dhoot. It was just weeks after the Videocon group received a ₹ 3,250 crore loan from ICICI Bank.
However, both Chanda and Deepak were released from jail on January 10, 2023 morning as the Bombay High court granted them interim bail a day prior to that.
Profession
In 1984, Chanda joined the Industrial Credit and Investment Corporation of India (ICICI) as a management trainee. Back then ICICI was an NBFC and Chanda played a pivotal role in the formation of ICICI Bank in 1994.
Chanda rose through the ranks in ICICI Bank by becoming Assistant General Manager (AGM) in 1994 and later to Deputy General Manager (DGM) in 1996. Two years later, in 1998, she was promoted to the role of General Manager (GM).
Her growth was really fast with Chanda becoming Deputy Managing Director in 2006 and the bank's Chief financial officer (CFO) and joint managing director from 2007 to 2009.
In 2009, when she was just 47 years of age, Chanda was elevated to the role of Managing Director and Chief Executive Officer of ICICI Bank, succeeding KV Kamath. In spite of several contenders such as Shikha Sharma who were far more experienced than her, Chanda was the one selected for the top job.
Thus she became the youngest CEO and the first woman to head a major Indian bank. During the 2008's global recession, it was Chanda who navigated the bank out of troubled waters.
However, in 2019, after she was embroiled in the Videocon – ICICI Bank loan case, it led to Chanda's image being tarnished in the public sphere.
Source Of Income
Reportedly, Chanda's net worth stands at USD 3.3 million. In the financial year 2016 -17, Chanda earned a total salary of Rs 7.85 crore.
Lesser Known Facts About Chanda Kochhar
Her love for saris and diamonds is well known. Even while attending international conferences such as the World Economic Forum in Davos, she made a style statement by wearing them.
In 2011, she bought an apartment at South Mumbai's CCI Chambers that has a book value of Rs.3.5 crores.
When it comes to cars, she owns a Mercedes Benz and Ford H5.
Going by news reports, her son Arjun will be getting married in 2023 January.
On May 10th, 2017, she received the Woodrow Wilson Award for Global Corporate Citizenship from the Woodrow Wilson Centre in Washington DC. The prominent figures who received this award in the past include APJ Abdul Kalam, Narayana Murthy, Hillary Clinton, and Condoleezza Rice.
Her husband Deepak is good at playing squash and has won three national titles.
Chanda loves watching Bollywood movies and her favorite actors include Shahrukh Khan and Amitabh Bachchan.
She has been a member of the Prime Minister's Council on Trade & Industry, the Board of Trade, and the High-Level Committee on Financing Infrastructure.
In 2014, Chanda received an honorary doctorate from Carleton University, Canada.
Read More:
Vijay Shekhar Sharma: Successful Story Of The CEO Of Paytm!
Dharwad: Explore The Geological Terrain In Karnataka!